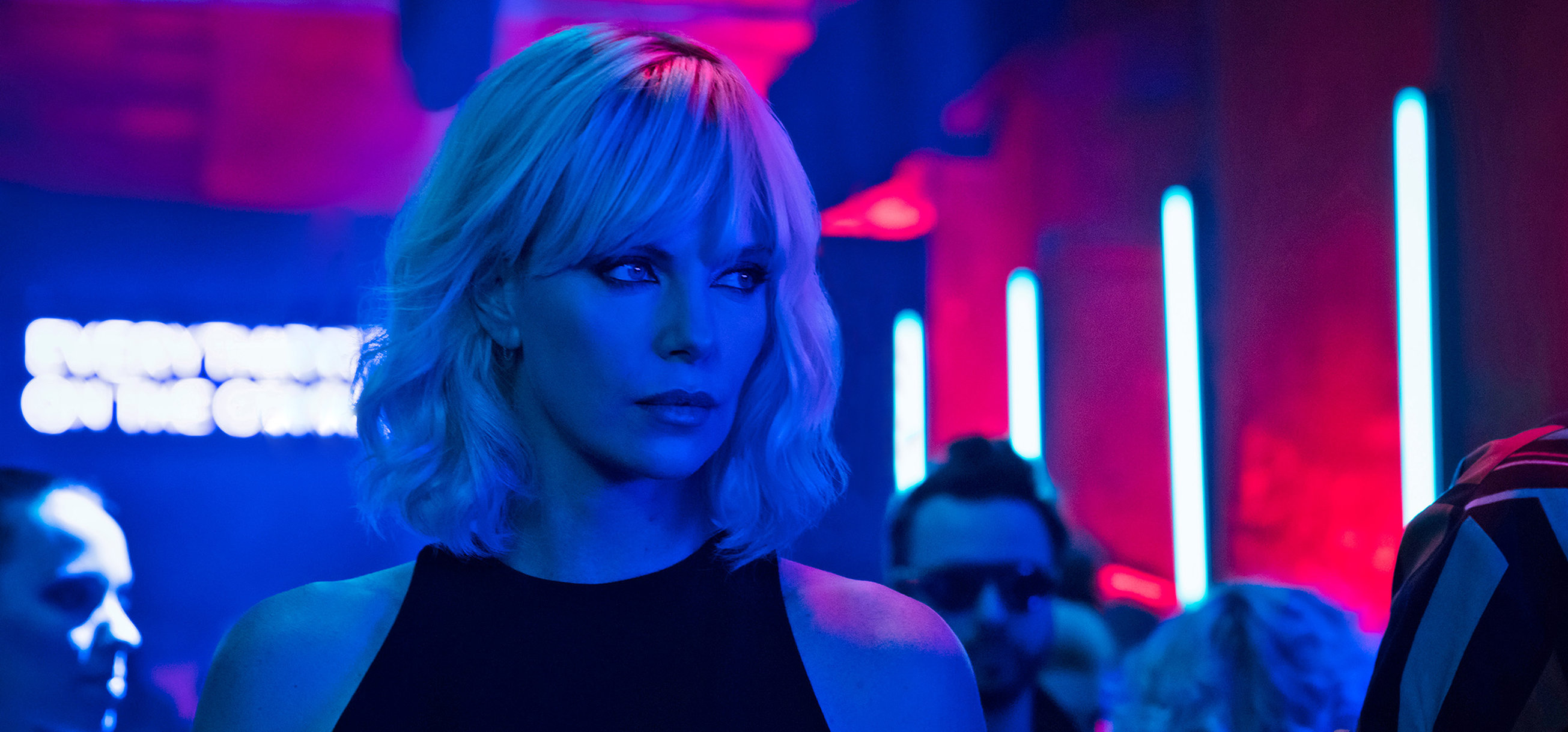 Universal Pictures has announced the release of ATOMIC BLONDE on 4K UHD and Blu-ray. This is a killer action movie and Charlize Theron is an unstoppable force. It releases in a combo pack on November 14th and will include Dolby Vision.
Synopsis:
The crown jewel of Her Majesty's Secret Intelligence Service, Agent Lorraine Broughton (Theron) is equal parts spycraft, sensuality and savagery, willing to deploy any of her skills to stay alive on her impossible mission. Sent alone into Berlin to deliver a priceless dossier out of the destabilized city, she partners with embedded station chief David Percival (James McAvoy) to navigate her way through the deadliest game of spies.
Bonus Features:
-Audio Commentary: with Director David Leitch and Editor Elisabet Ronaldsdottir
-Deleted/Extended Scenes
-Welcome to Berlin – The ultimate setting for a Cold War spy thriller, Berlin becomes a character of its own. Go behind the wall for this making-off.
-Blondes Have More Gun – Lorraine Broughton has one impressive set of skills. See what it took for Charlize Theron to fully transform herself into this tenacious character.
-Spymaster – David Leitch spins the spy genre on its head through exemplary action sequences and complex characters. Hear from cast and crew what it was like to work with this cutting edge director.

-Anatomy of a Fight Scene – Director David Leitch breaks down the incredibly detailed long-take stairwell shot in this anatomy of a fight scene.
-Story in Motion: Agent Broughton – See Agent Broughton as you never have before in these motion storyboards.
-Story in Motion: The Chase – Gascoigne is on the run. Find out who's after him in this motion storyboard.
4K UHD Specs:
Dolby Vision enabled presentation
Audio
English DTS:X Master Audio
Order your copy of ATOMIC BLONDE on 4k UHD and Blu-ray from Amazon