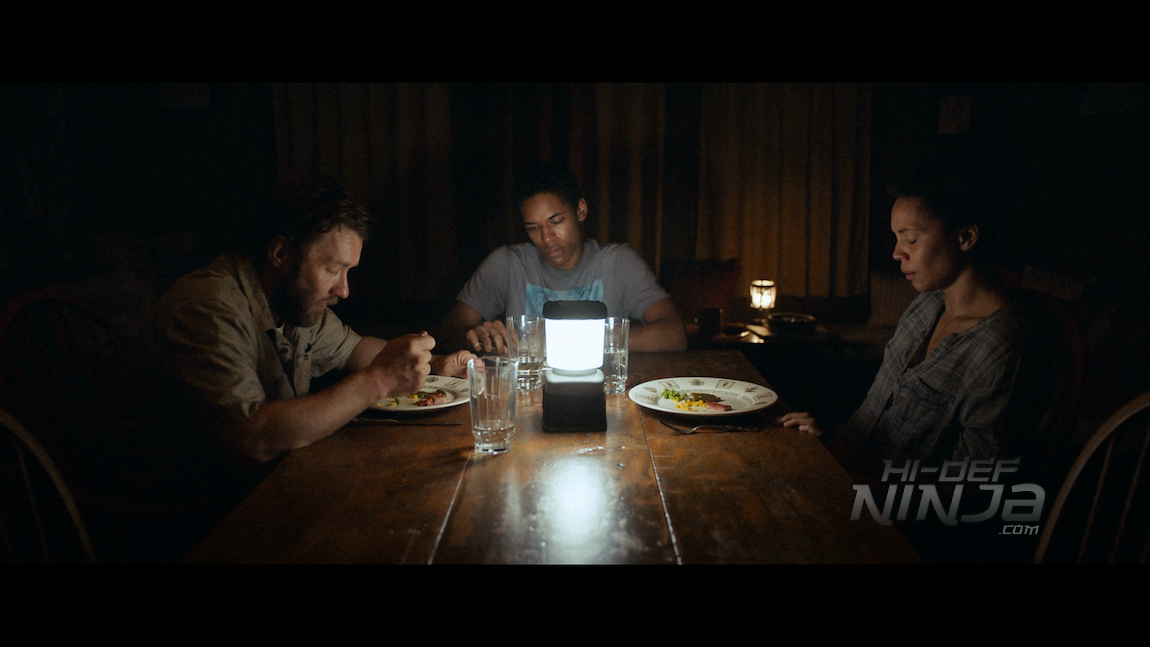 IT COMES AT NIGHT Blu-ray Review
The Movie

The Video

The Audio

The Supplements
Paul, Travis, and Sarah are trying to cope and with the loss of Sarah's father.  He became infected from a highly contagious and destructive virus.  The severity of the virus is apocalyptic and the small family is just trying to survive in a remote cabin in the woods.
One night, there is a break in and Paul is able to subdue the intruder and ties him up to a tree outside.  With precautions, Paul tries to interrogate him about why he is there and is he alone.  He finds out that his name is Will and he is searching for supplies for his starving family.  After he convinces Paul that he is ok, they take a ride to bring the family back to the cabin.
With a few more particular sentences, I could possibly give away the deeper plot elements so this is where the plot explanation will stop.
IT COMES AT NIGHT is written and directed by Trey Edward Shults.  He is a relative newcomer as is the majority of his cast.  Of course, Joel Edgerton has been in a lot of films covering practically every genre but he is excellent in this role.  He is an actor who can bring such vulnerability, fueled by passion, and relentless in his resolve.  Being the matriarch of the household, he has to make the tough decisions that neither his wife nor his son could possibly do.  In some situations, he is even able to bring his intensity through a gas mask.  It just shows you his range.  Christopher Abbott is another actor who really brought something to the table.  Considering that most people will recognize him from the HBO series GIRLS and WHISKEY TANGO FOXTROT.
As for the movie itself, I really enjoyed it.  The feelings of desperation and paranoia come across as real.  I also love to see when an unknown director with a shoestring budget can bring together such a good film.
Cast
Joel Edgerton – Paul
Christopher Abbott – Will
Carmen Ejogo – Sarah
Kelvin Harrison Jr. – Travis
Riley Keough – Kim
Griffin Robert Faulkner – Andrew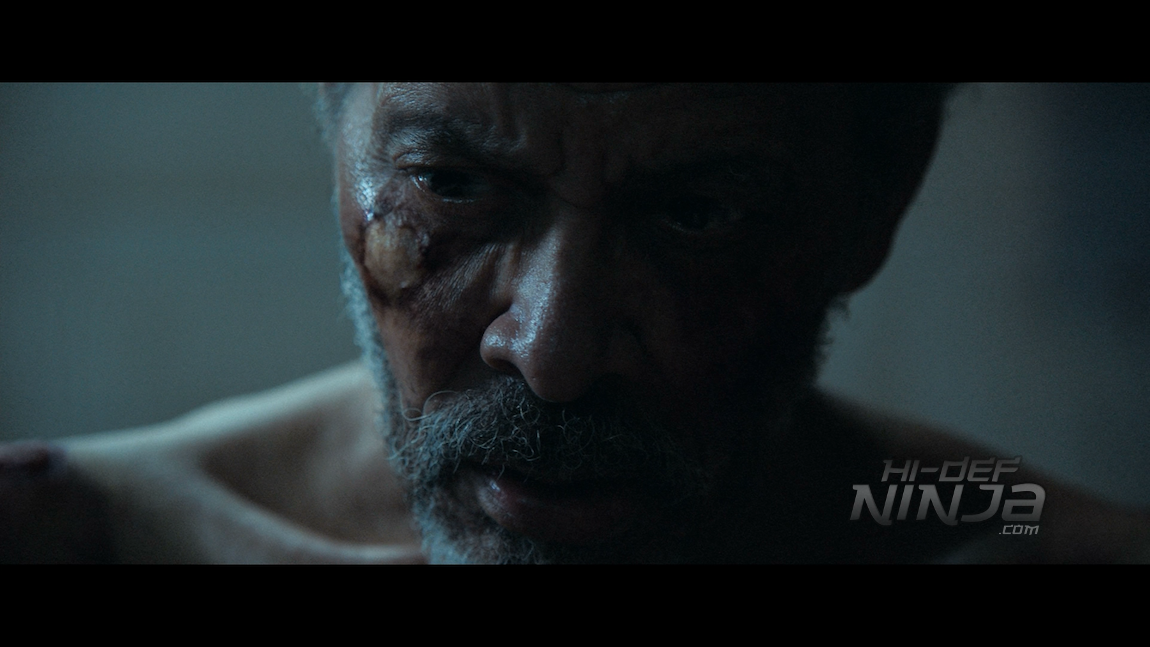 VIDEO QUALITY:
The video is a 1080p AVC presentation that is dark but necessarily so.  What I mean is that so many of the scenes are at night or in the darkened house.  There is a little bit of noise that effects some contrasting but this is not to distract from the movie.  There are a few colors that are bold on the screen like the red door and the greens in the outdoor scenes during the day.  Aside from these two things, colors are typically drab but that makes sense given the lack of light.  Most of the blacks are inky and they give the movie that fear of the unknown.
AUDIO QUALITY:
The audio is a DTS-HD Master Audio 5.1 mix that delivers when needed.  The film opens with calmness in a more than terrible situation and the first scare is intense.  Every channel comes to life with the burst.  This is the norm for a lot of the audio in the film.  The LFEs hit hard enough to bring the moment across properly.  The dialogue and other effects come through clearly.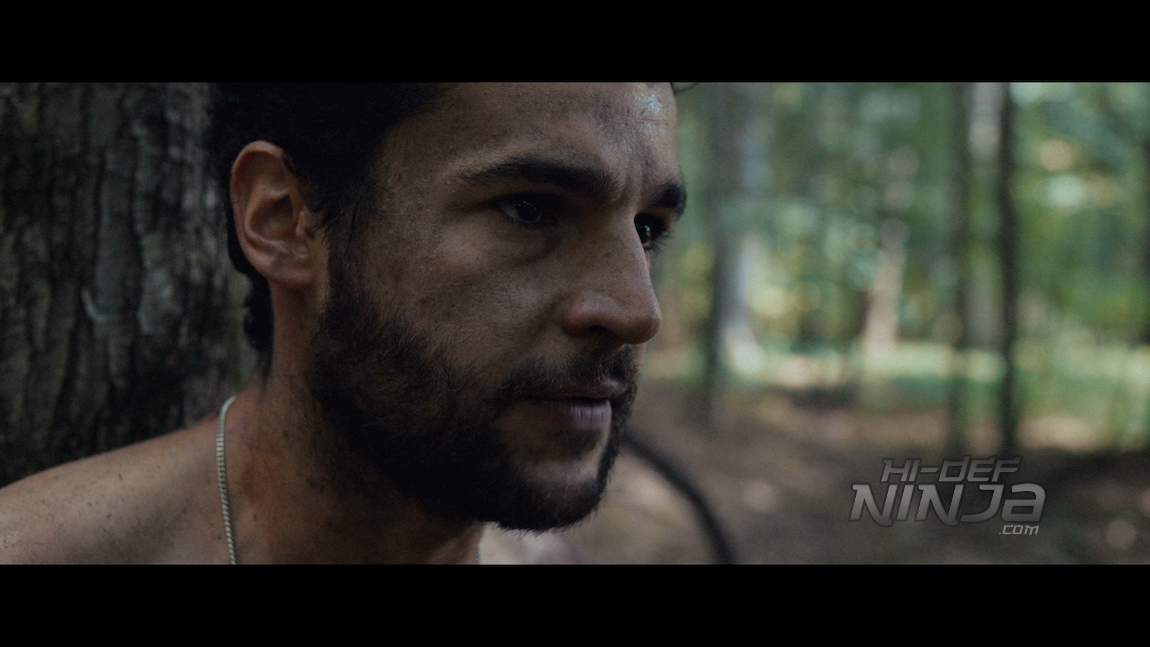 SUPPLEMENTS & PACKAGING
-Audio Commentary: with Writer/Director Trey Edward Shults and Actor Kelvin Harrison, Jr.
-Human Nature: Creating IT COMES AT NIGHT: This is a good bonus feature with the cast and crew.
Disc Details
1 Blu-ray Disc
Digital copy
Running Time
90 mins
Edition Ratings
Rated R
Region Coding
Region A
Video Resolution
1080p AVC MPEG-4
Aspect ratio: 2.39:1
Audio Mixes
English DTS-HD Master Audio 5.1
Subtitles
English SDH
Spanish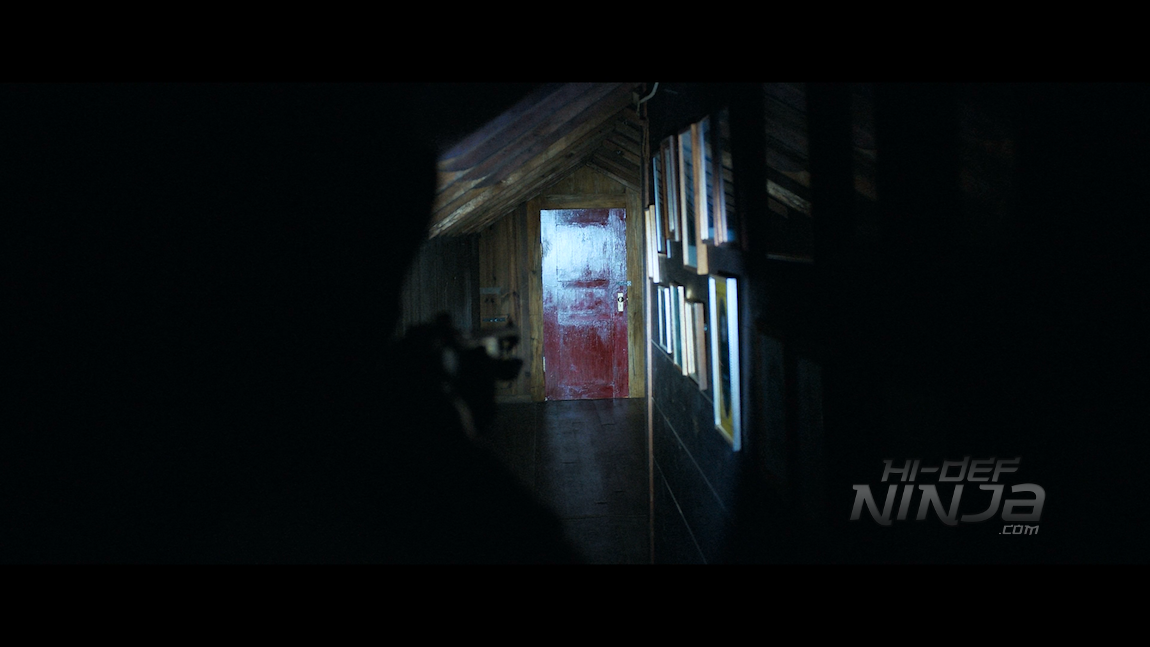 THE BOTTOM LINE:
IT COMES AT NIGHT has some of the same issues you would find in a viral outbreak/zombie movie, but presented in a creative way.  That being said, this isn't you average "viral outbreak" film.  It can create feelings of dread, hopelessness, and paranoia for the characters.  They are very human characters that deal with it in a very real way.  Also, Edgerton is incredible in this.  The release is also superb in both the video and audio.  The extras are very, very light but they are informative and explain some things that you may have questions about with the plot, character motivations, and more.  If you like suspense, drama, and/or horror, make sure to check this one out.  I highly recommend it.