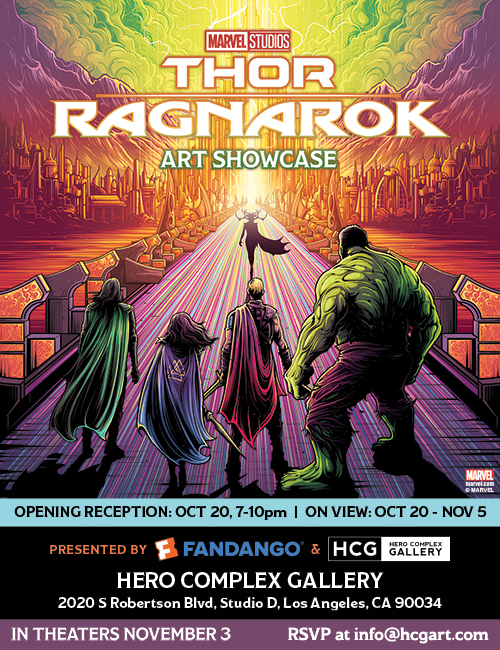 Come on out to the Hero Complex Gallery Thor: Ragnarok Art Showcase starting October 20th and running through the 5th and be sure to see Thor in theaters starting November 2nd. Opening reception is by invite but you can start experiencing the show on the 21st.
[UPDATE 10/19]
Art Previews from the upcoming show!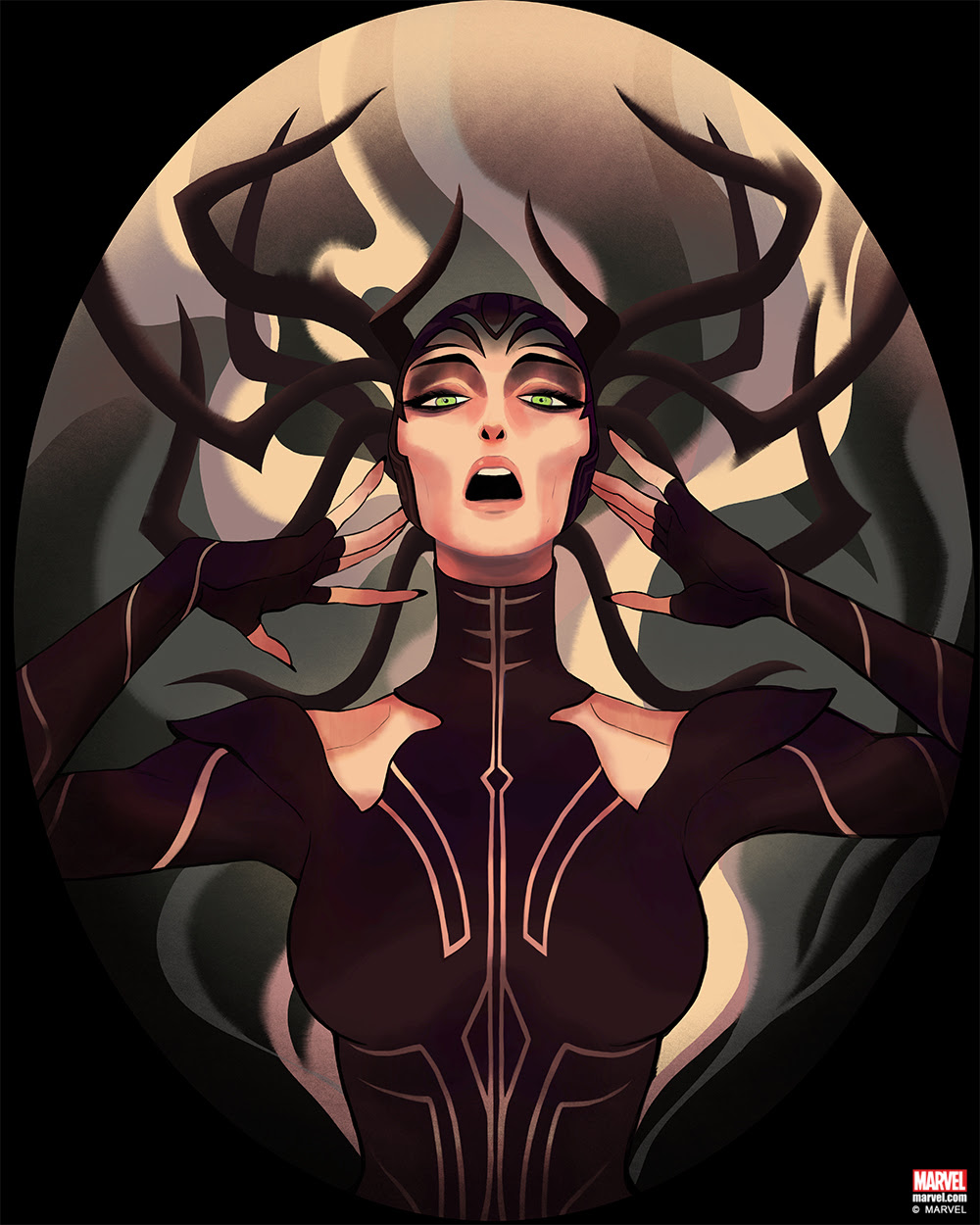 Jisoo Kim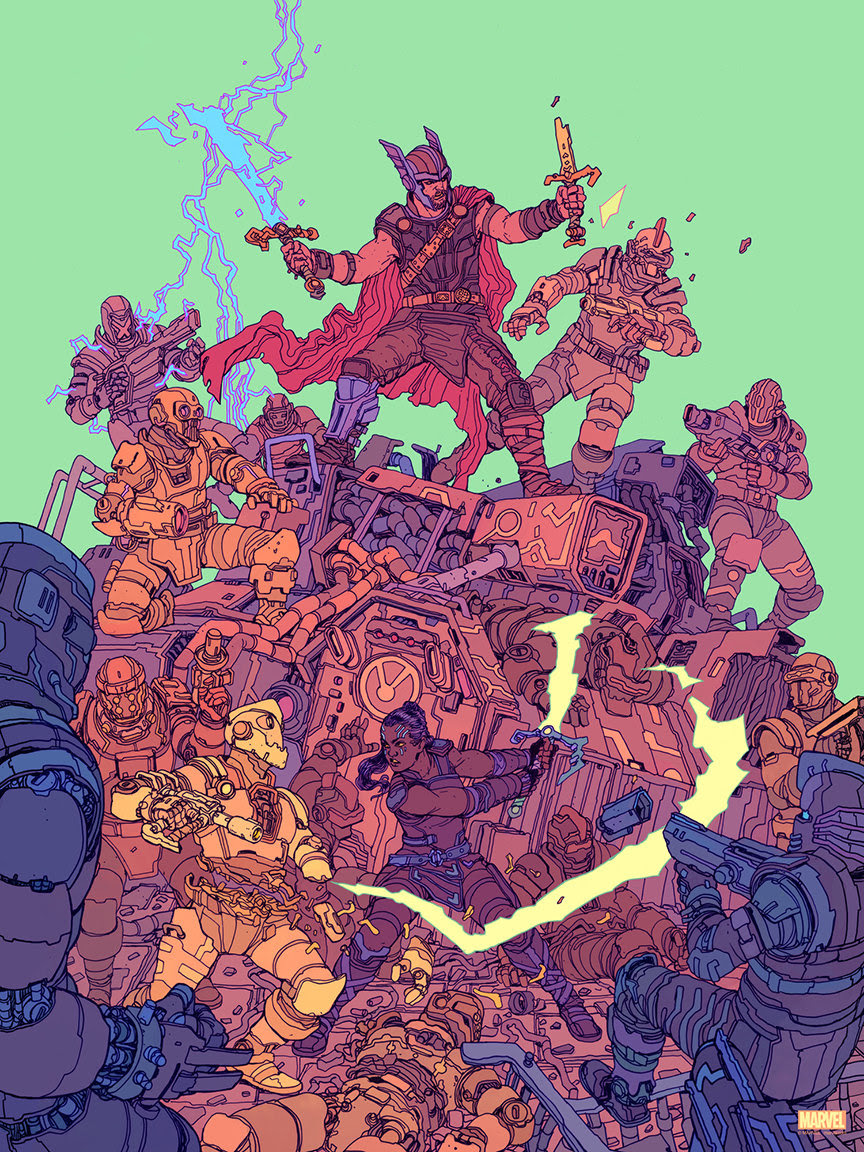 Josan Gonzalez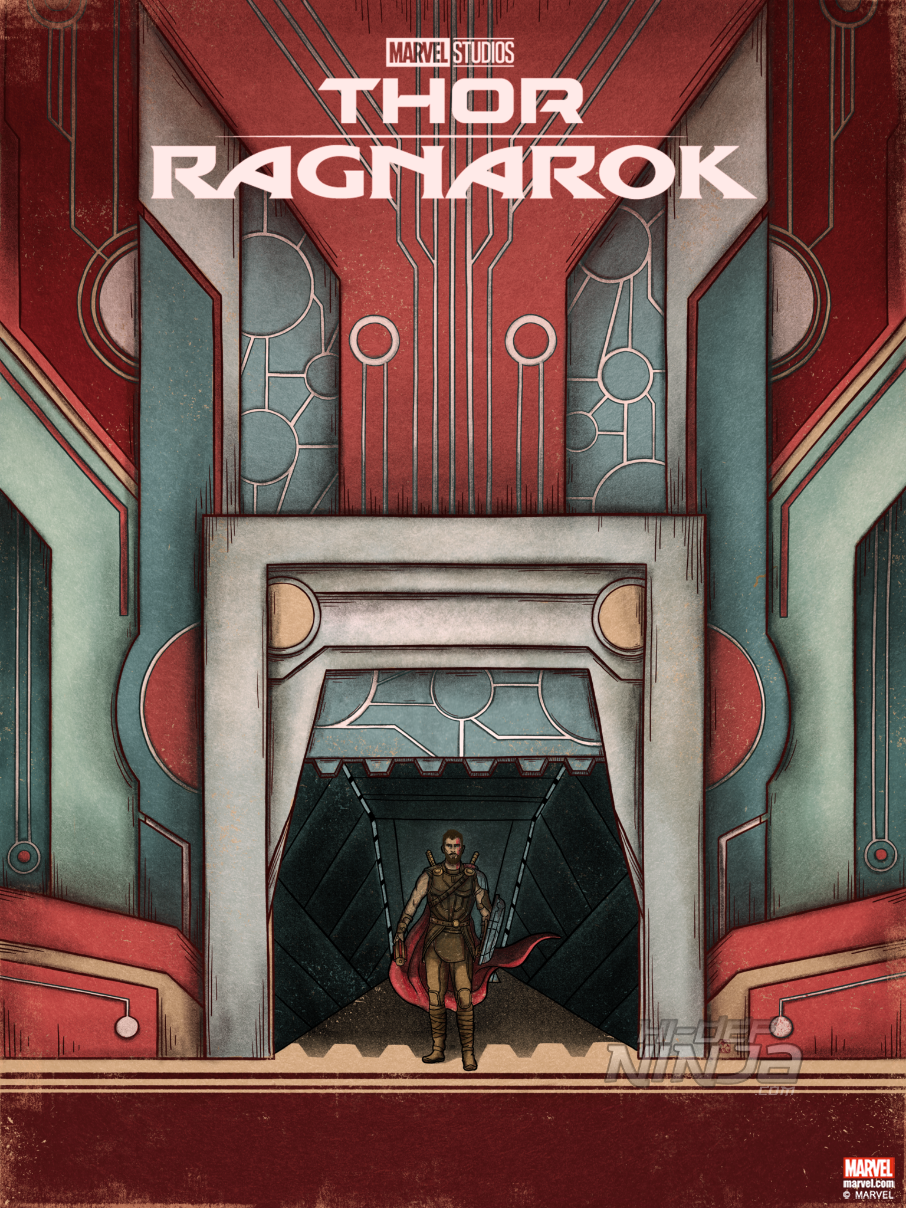 Christina Chung

Tony Hodgkinson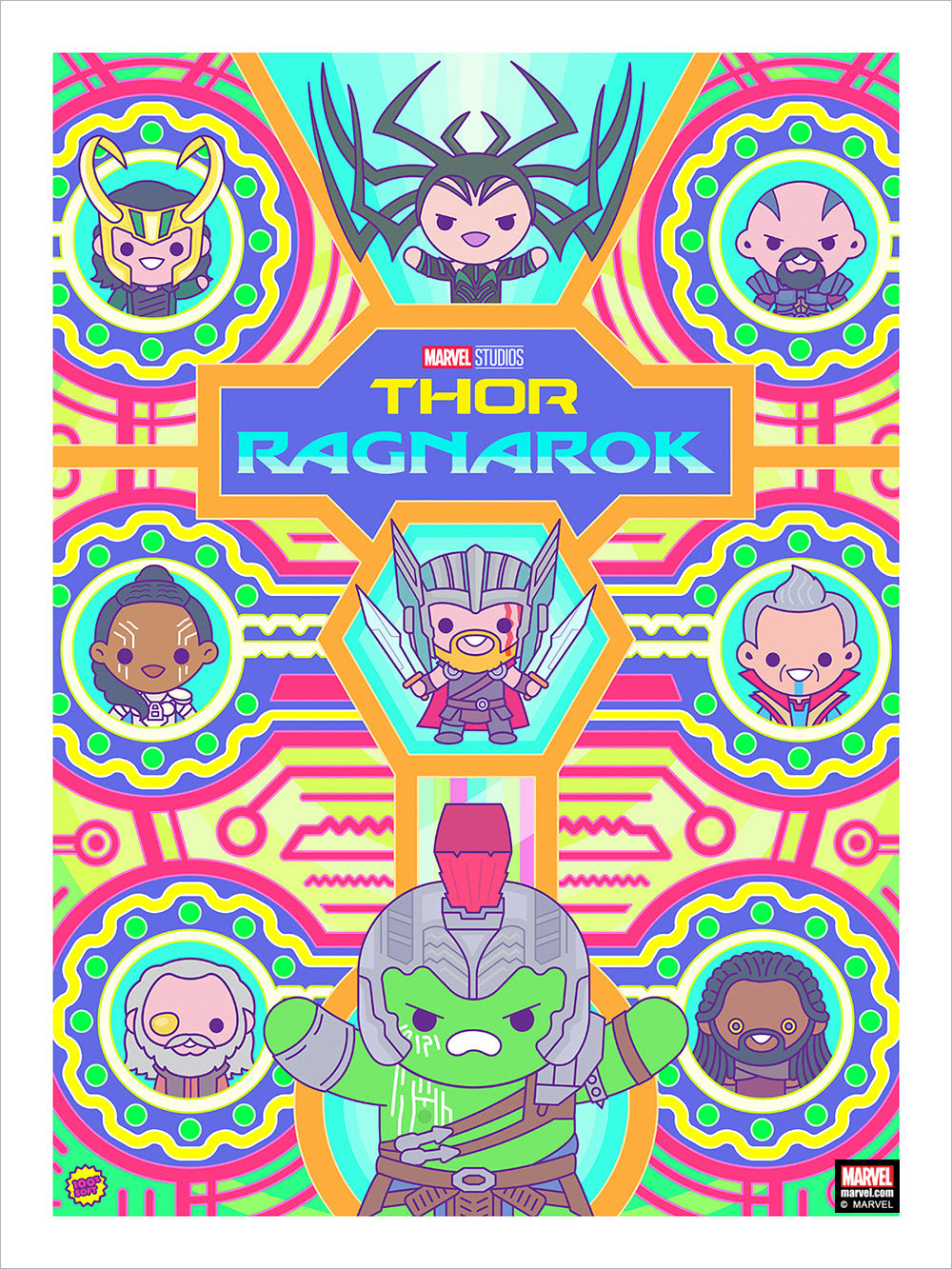 100% Soft
Imprisoned on the other side of the universe, the mighty Thor finds himself in a deadly gladiatorial contest that pits him against the Hulk, his former ally and fellow Avenger. Thor's quest for survival leads him in a race against time to prevent the all-powerful Hela from destroying his home world and the Asgardian civilization.