The 12th New York Comic Con has come and gone and along with it tons of stuff went on throughout the four day convention. By all accounts this was the largest attended NYCC surpassing the 200,000 attendee mark. The show held at the Jacob K. Javits Convention Center in Manhattan is a celebration of all things pop culture. The east coasts biggest con continues to grow leaps and bounds with a completely packed Jacob K. Javits center to all their offsite venues which included the likes of the Hudson Mercantile, The Hammerstein Ballroom, and the Theater at Madison Square Garden. More than any other year the amount of offsite events also grew with plenty of parties (E-Coin, American Gods to name a few) and activations (Artemis, Westworld, Cloak and Dagger).
Outside of the show floor panels play an equally important part of any convention. Outside of Dirk Gently
I was able to attend both The Walking Dead and the American Gods panel
Returning for it's 8th season and 100th episode on October 22nd The Walking Dead is set to adapt the All Out War story and pit Rick's group along with the Hilltop and the Kingdom against the Saviors led by Negan. A non-comic group The Scavengers and the Oceanside community will likely take sides during this conflict.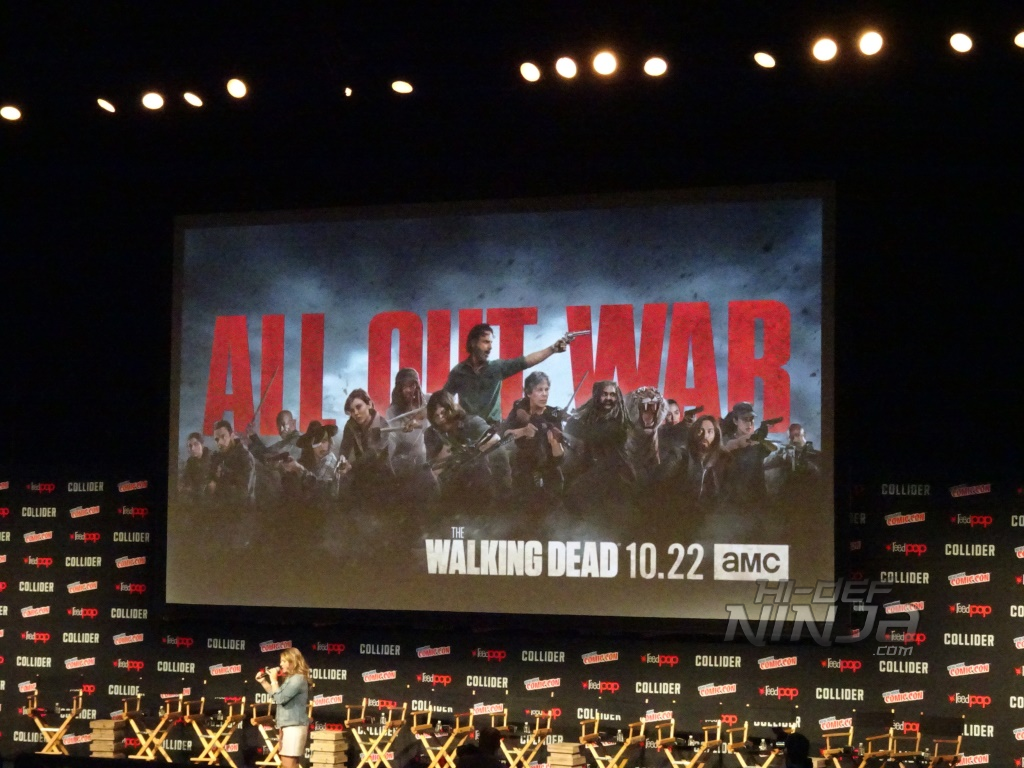 At the panel creators and members of the cast were on hand to discuss where our characters are at leading up to Season 8. On hand were Executive Producer and Showrunner Scott M. Gimple, Executive Producer Robert Kirkman, Executive Producer Gale Anne Hurd, Executive Producer, Director and Special Effects Make-up Supervisor Greg Nicotero, and Executive Producer David Alpert. Actors included Andrew Lincoln, Norman Reedus, Jeffrey Dean Morgan, Melissa McBride, Lennie James, Tom Payne, Katelyn Nacon (Enid), and Dwight actor Austin Amelio.
Some of the hints discussed at the panel touched on a crossover with a character from one show onto another show as confirmed by Robert Kirkman. Jeffrey Dean Morgan touched on why people like Negan so much because of his panache and flair and Norman Reedus' feeling that you have two big groups and characters going against each other.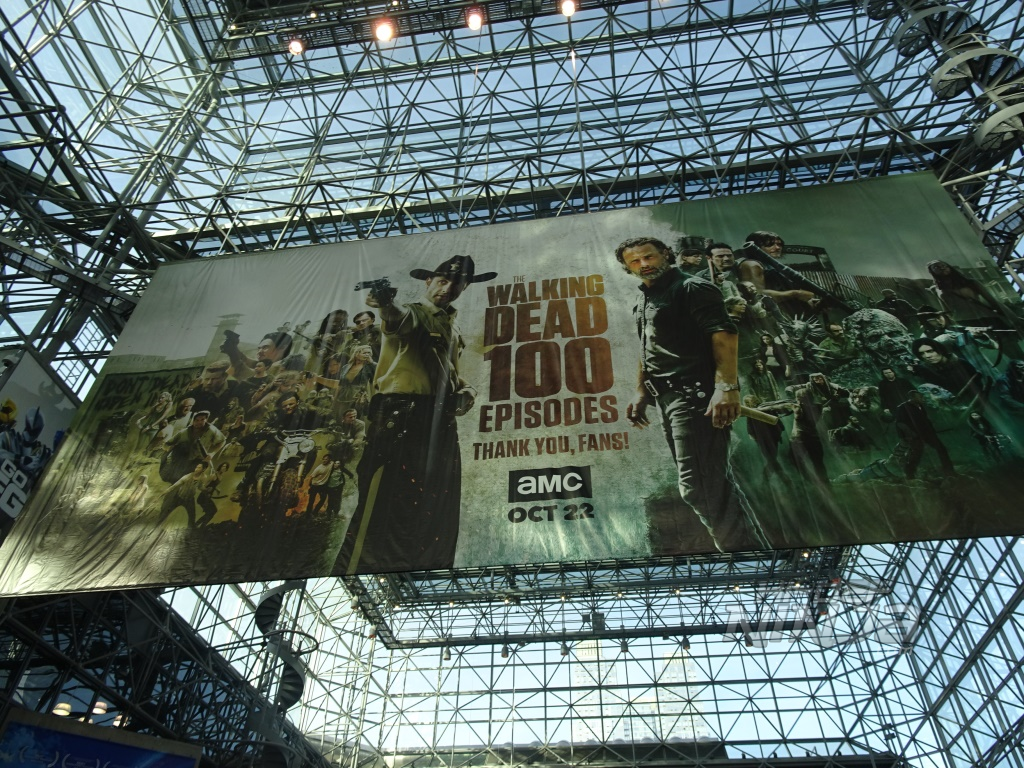 You can watch the full panel here
And check out the Season 8 trailer here
American Gods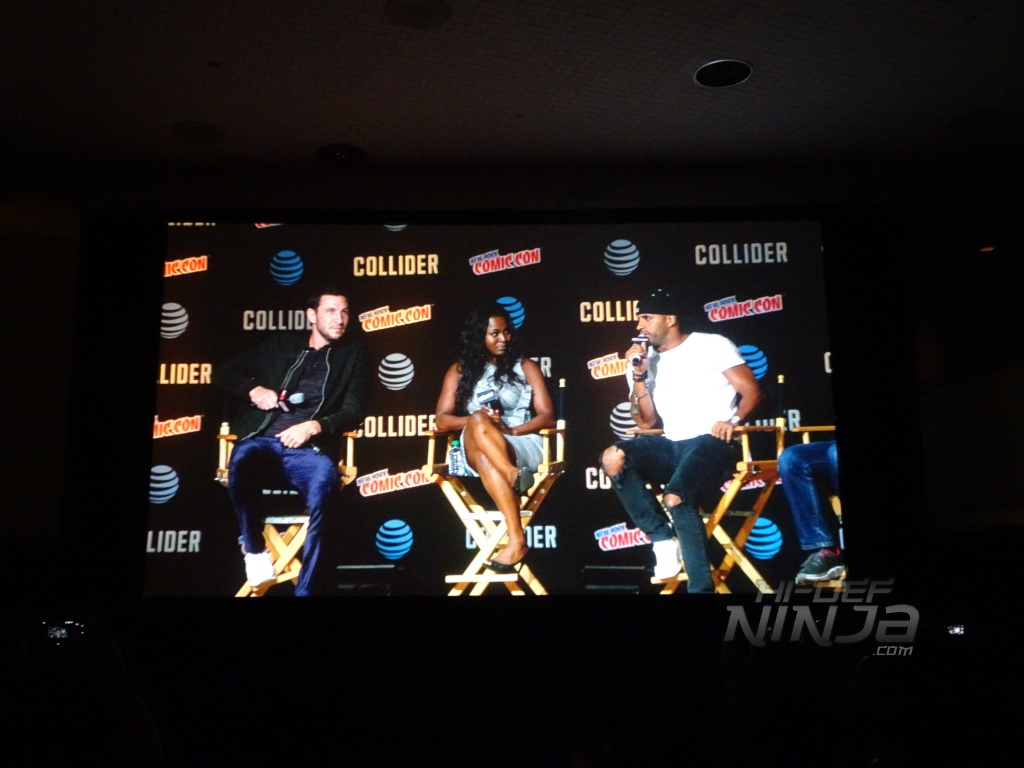 From Starz American Gods, based on the novel by the same name follows Shadow Moon who becomes part of larger conflict between the Old Gods led by the mysterious Mr. Wednesday (Odin) against the New Gods led by Mr. World and his lieutenants Technical Boy and Media.
Stars Ricky Whittle (Shadow Moon), Pablo Schrieber (Mad Sweeney) and Yetide Badaki (Bilquis) were on hand to talk the series and answer fan questions!
Check out the whole panel here
No trailer yet for Season 2 but feel free to let the trailer for Season 1 peak your interest