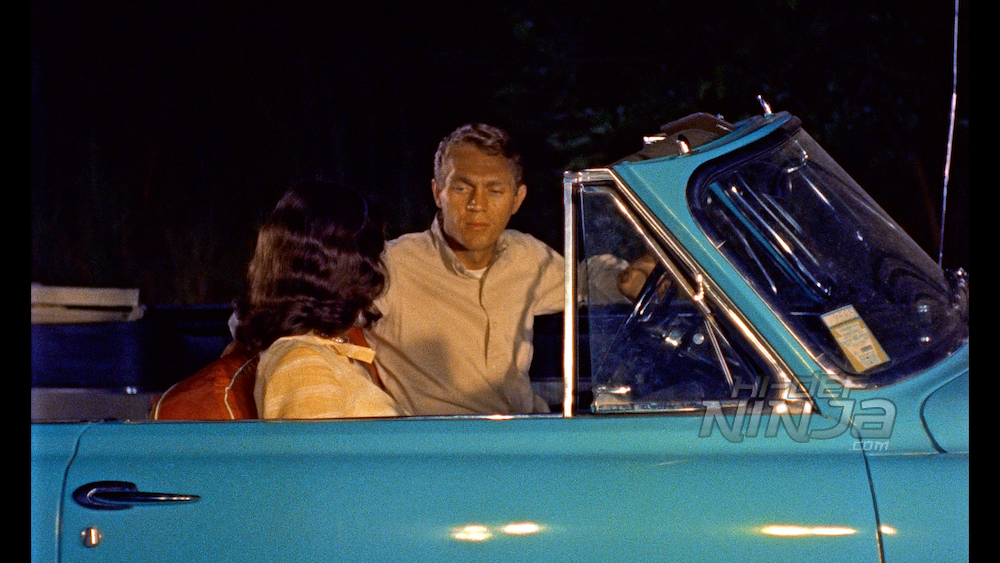 The Criterion Collection's THE BLOB Blu-ray Review
The Movie

The Video

The Audio

The Suppliments
In a rural town in Pennsylvania, two teenagers named Steve and Jane are "parking" when a meteor shoots overhead and lands in a wooded area.  While they are on their way over to where it landed, a farmer who lives closer goes to check it out.  He gets a stick is pokes at the meteor and a clear goo rolls out only to grab his arm.  He can't shake it off and frantic runs out into the road where the young couple almost hit him in their car.  They quickly decide to take him to the local doctor because they don't know what is on his arm and it seems to be spreading.
 
The 1958 film THE BLOB is a horror film about an alien mass that devours everything in its path.  It watches like a classic 50's-60's horror film and this movie has something no other has: a catchy theme song.  It doesn't exactly fit but it has left a lasting impression like a good theme song should.  
 
Like so many great songs and stories, THE BLOB fits this completely different metaphor that is unintentional.  What I mean is that there has always been a lot of talk when it comes to the blob being a metaphor for something else and not just a horror movie.  That something else is the fear of the spread of communism in the US.  Sure, the creature is red and it grows larger the more it consumes but I think you could just look at that as the growth of an unconventional monster with no real way to defend yourself against it. Eisenhower was in office and this was the heart of the cold war.  
 
Cast
Steve McQueen – Steve Andrews
Aneta Corsaut – Jane Martin
Earl Rowe – Lieutenant Dave
Stephen Chase – Dr. Hallen
Olin Howland – Old Man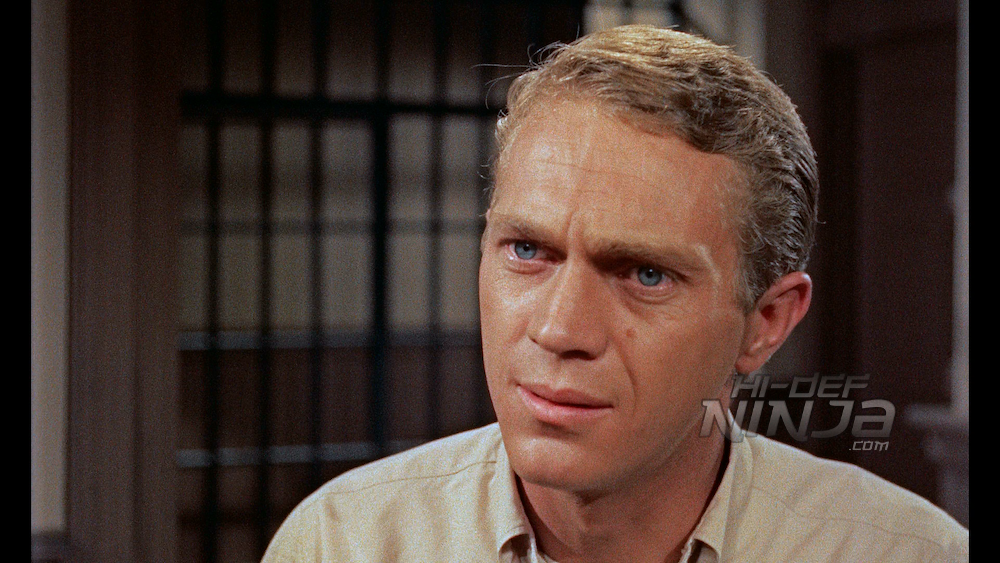 VIDEO QUALITY:
The video is a 1080p AVC presentation that looks fantastic.  The movie maintains the look of a film from decades ago but there are some clear improvements in this remaster.    It was transferred into a 4k resolution and had the dirt, speckles, scratches, and other imperfections removed from the film.  The skin tones look very natural in almost every frame.  There was a little bit of trouble in the police station scene but that was due to the source material and not during the authoring process.  As for coloring, the primaries pop in all places including the blue of Steve's car.  The red jelly-like look of the blob comes off as a burgundy but it is bold.  The details are strong and bring objects in both the foreground and background into focus unlike ever before.
 

AUDIO QUALITY:
The audio is a LPCM Mono track that is the digital transfer of the original track. This track has been cleaned up well with most of if not all of the errors being removed.  The dialogue sounds natural and the effects come from the front channels clearly as well.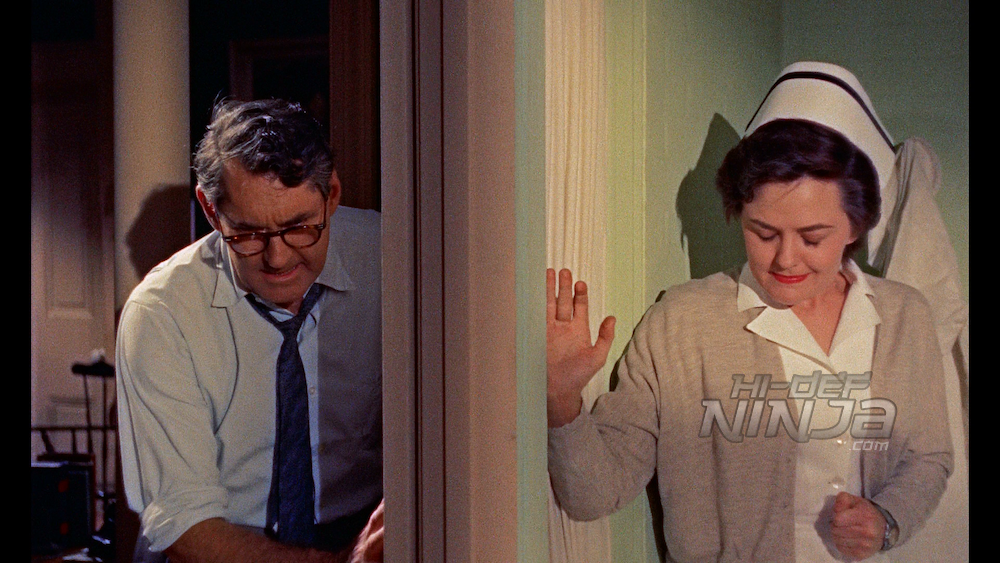 SUPPLEMENTS & PACKAGING
-Audio Commentary: with producer Jack H. Harris and film historian Bruce Eder.
 
-Audio Commentary: with director Irvin S. Yeaworth Jr. and actor Robert Fields.
 
-Trailer
 
-The booklet includes an essay from Kim Newman.
Disc Details
1 Blu-ray Disc
 
Running Time
83 mins
 
Edition Ratings
Not Rated
 
Region Coding
Region A
 
Video Resolution
1080p AVC MPEG-4
Aspect ratio: 1.67:1
 
Audio Mixes
English LPCM Mono
 
Subtitles
English SDH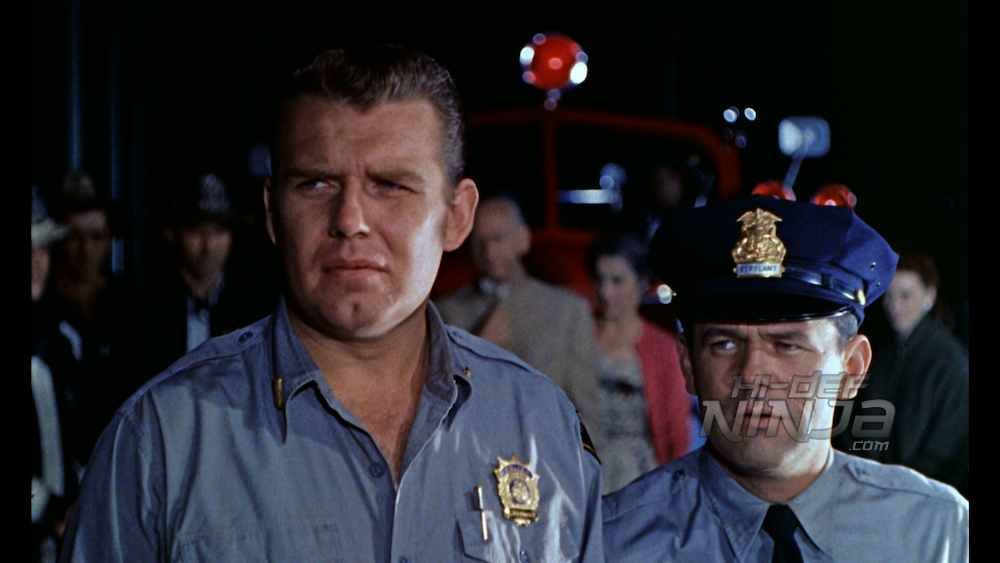 THE BOTTOM LINE:
THE BLOB is a classic and I understand from a monetary standpoint remaking back in the 80's to "update" for a new audience.  That being said, I do think that this is an original that stands on its own.  Come on, you have Steve McQueen against a monster that no audience has ever seen on screen before.  Criterion choosing to bring this classic back to life with a stunning HD remaster and cleaning up the audio was an awesome idea.  The extras on the disc are also very good and give some insight on making the film.  Whether you're a fan or a first timer, I highly recommend picking this up.