Grey Matter Art, under license from Marvel, is proud to present a new officially licensed, limited edition poster for the classic comic characters Spider-Man and Green Goblin, by the very talented artist, Andy Fairhurst! "We are very excited to be working with Andy for the first time," said Grey Matter Art. "He has such an interesting take on Spider-Man and Green Goblin, and we thought he did an amazing job!" Below are details regarding the poster and release information.
This poster goes on Thursday, November 16th at 1 PM EST sale on their Website.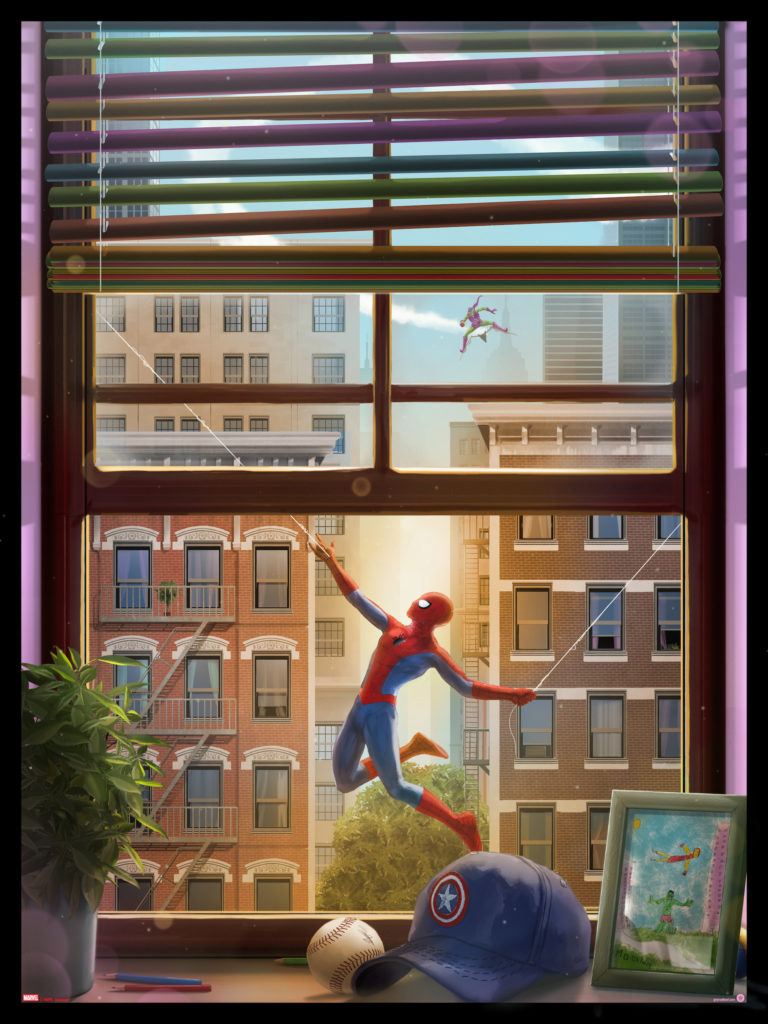 Spider-Man by Andy Fairhurst
18″ x 24″ hand-numbered
giclee print
$40
Edition of 125
Here is what Andy had to say about working on Spider-Man:
"It's been a huge honour to be given this opportunity to work on an official Spider-Man print for Grey Matter Art as I have been a lifelong Spidey Fan. This is the first piece I have done in collaboration with GMA and I totally jumped at the chance when they offered me the chance to do something Marvel related. I had to choose Spider-man, as much as I love the whole Marvel universe, it has been Spidey for me since I can remember. In this piece I aimed to get a window view perspective which I hope when framed and on a wall, will give it that extra something. The main thing I am proud of with this piece though, is the chance to collaborate with another artist, which I never really do. And so my first ever artist collaboration is with my 7 year old daughter Matilda, who herself is a massive Marvel Fan. I hope you like it :)"
Also, follow Grey Matter Art on Facebook and Instagram, and sign up for their website newsletter for all future news and information.