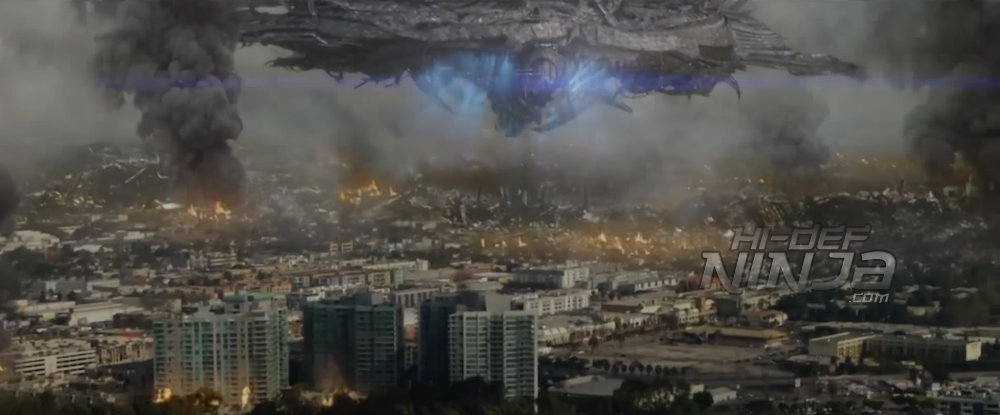 It's been a little over eight years since the release of SKYLINE and now we're finally receiving a follow-up to its cliffhanger ending. BEYOND SKYLINE is written and directed by Liam O'Donnell, a co-writer of the first film. Whereas SKYLINE followed a small group of people in a rather contained setting, BEYOND SKYLINE goes big, living up to its title and literally going beyond everything we saw in the first film.
To me, SKYLINE was enjoyable. I know that it was critically panned and to a degree, I get it. What those filmmakers did with so little was awe-inspiring, though, and I will forever applaud them. BEYOND SKYLINE, on the other hand, is a sheer awesomefest.
O'Donnell wrote a rather simple screenplay, but with his direction behind the camera and the cast that was assembled, he turned his simple screenplay into an absolute ass-kicker of an alien/kaiju invasion film. The story begins at the same time as the events seen in SKYLINE, immediately following a different group of survivors in the Los Angeles area. From there, the action heads on to the alien mothership where we finally get a satisfying conclusion to the first film's storyline (to be fair, you do not need to watch SKYLINE to understand BEYOND SKYLINE — it stands on its own two feet rather nicely). After that middle act, we land in Indonesia where a chaotic final battle ensues.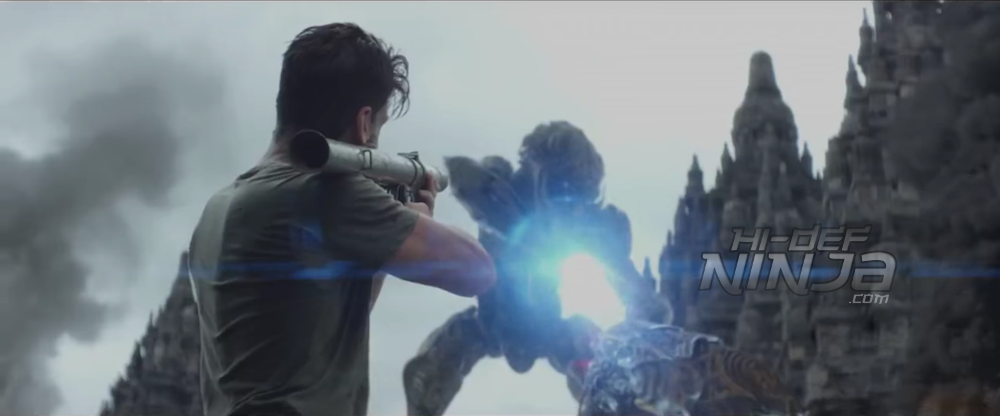 BEYOND SKYLINE features a wonderfully diverse cast led by Frank Grillo. I've become quite a fan of his over the years (going all the way back to the short-lived THE GATES television series) and he's his usual bad-ass, high-energy self here; a man tortured by a hardened past who will not back down. He's followed by the always-enjoyable Bojana Novajovic (DEVIL) who kicks just as much butt. It was refreshing to see that O'Donnell didn't write her the usual 'damsel in distress' fare that you'd expect from the genre.
The two eventually meet up with the coolest possible additions to this cast: Iko Uwais and Yahan Ruhian, stars of THE RAID series. While Ruhian portrays a secondary character with (sadly) limited screen time, he does get the chance to shine and show off his insane abilities. Uwais, on the other hand, is very much a lead character and gives a great performance, balancing both English and Indonesian dialogue with ease. He has great chemistry with Grillo, too, and I look forward to hopefully seeing them on-screen together again in the future.
I enjoyed the aliens a lot more this time around, too. Somewhat Predator-like in nature, they feel like they serve more of a purpose than before and it's interesting being inside their ship while they plan their attacks. The only downfall that they provide for the film is that when the action amps up, it can sometimes be hard to follow due to the large amount of CGI bouncing around on screen. Nevertheless, I've seen films where it's impossible to follow the CGI characters and BEYOND SKYLINE doesn't come near those films.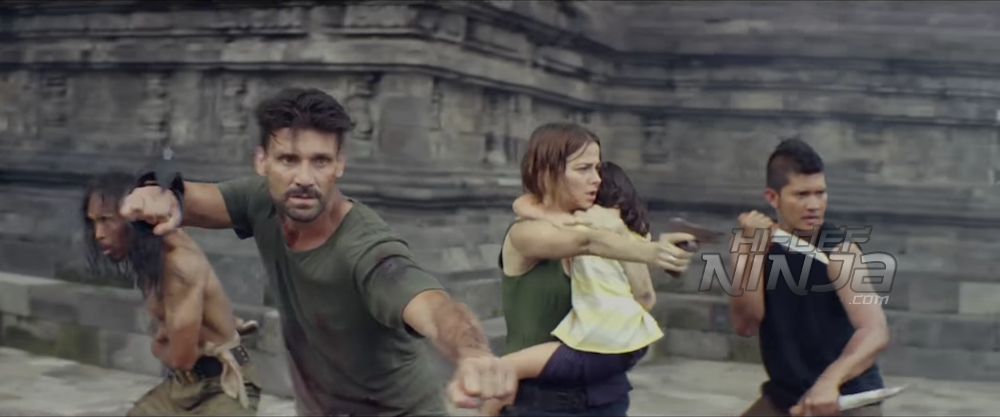 The cinematography and fight choreography truly shine in BEYOND SKYLINE. When you're featuring the stars of THE RAID, you need to be able to keep up with the action and cinematographer Christopher Probst (assisted by editors Sean Albertson and Banner Gwin) did just that. Of course the on-screen action is really brought to life by the epic, booming score from composer Nathan Whitehead. (I'd personally like to see O'Donnell and his entire crew take a shot at a TRANSFORMERS film because I think they could do that franchise right)
I truly enjoyed BEYOND SKYLINE and I like how it stands on its own. While it's a sequel, you don't need to watch the first film to understand what's happening. And while the film has a satisfying ending that wraps up the characters' story arcs, it also nicely sets up a third film if the creators decide to move forth.
BEYOND SKYLINE Film Review
Final Thoughts
BEYOND SKYLINE outshines its predecessor in every shape and form. The second act runs just a little too long, but the film is so much damn fun as a whole and I'm looking forward to Liam O'Donnell's next picture. If you're a fan of alien invasion films or martial arts films or kaiju films (or even better, all three), I highly recommend checking BEYOND SKYLINE out!
BEYOND SKYLINE released on December 15th, 2017 and is available to rent/buy now through iTunes and most digital providers. Its Blu-ray hits stores today (January 16th, 2018) in the U.S courtesy of Lionsgate. You can purchase it from Amazon HERE.