Matt Cummings takes on his top 5 Blu-ray releases of from the past year.
Review by Matt Cummings
It goes without saying that 2017 represented a landmark year for Blu-rays in a couple of important areas, most notably the ever-increasing amount of quality audio and video transfers.  It's clear that many studios are now running neck-and-neck, treating every release as egalitarian as possible.  This made keeping my list to 5 very difficult, which is why I actually included 3 Honorable Mentions.  With that in mind, check out my top 5 Blu-ray releases of 2017.  I used a variety of standards for my awards, including Supplements, packaging, transfer quality, and of course whether I liked the film: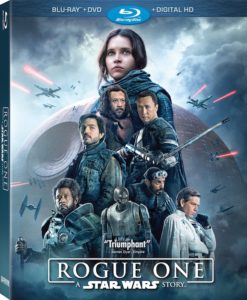 1 – ROGUE ONE: A STAR WARS STORY
Although it did not contain a Commentary track, Disney's release included an entire extra disc of supplements.  The SteelBook was a good pick-up as well, featuring nice interior art but a somewhat plain cover.  Forget what people might say about it, ROGUE ONE is hands-down the best of the new trilogy and a must-own.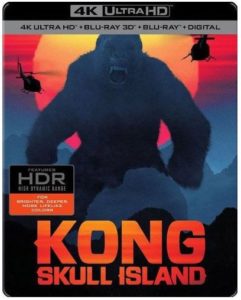 2 – KONG: SKULL ISLAND (SteelBook)
I really enjoyed KONG for a variety of reasons, as it carried on the fun of 2015's GODZILLA while expanding the lore of the Kaiju Cinematic Universe.  The SteelBook is one of the best of the year and features a great collection of extras.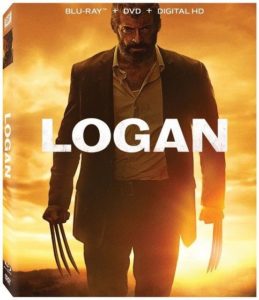 Is this the last run for Hugh Jackman's titular character?  You be the judge as you enjoy a terrific release, which also arrived as a SteelBook.  There are two different versions on the releases, including a black/white that does affect the feel of the movie.  Supplements also feature a commentary by the director.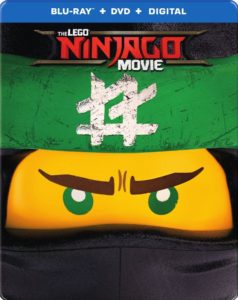 4 – THE LEGO NINJAGO MOVIE (SteelBook)
A late addition to my list and one of the most fun movies of 2017, NINJAGO's SteelBook features great packaging, an awesome transfer, and a rewarding set of supplements.
5 – DOCTOR STRANGE (SteelBook)
Poor Doc Strange.  His incredible SteelBook release in both 2D and 3D was quickly forgotten in February, but could be the top choice from 2017. Of course Disney knocks it out of the park with a fabulous transfer and supplements, but it's that embossed cover that made me double-dip for the 2D and 3D steels. That's love.

ATOMIC BLONDE, GUARDIANS OF THE GALAXY VOL 2, and THE LOST CITY OF Z: Each of these are equally as good as my top 5; all of them feature stunning transfers, and each offer an insightful commentary track.  In the case of LOST CITY OF Z, I do hope you check out one of the most beautifully-shot movies of the year, as its early theatrical release crushed any hopes for recognition or an Oscar run.