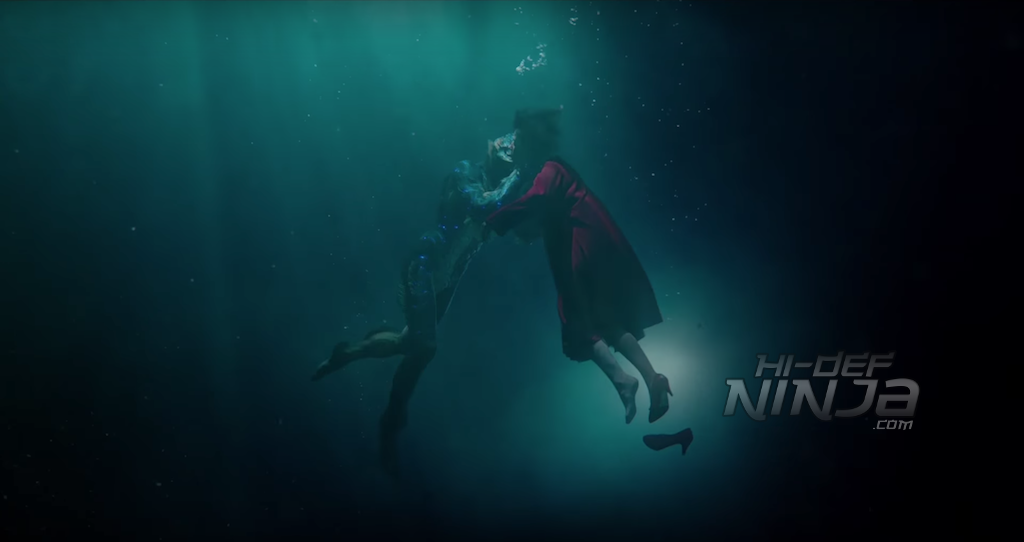 1 – THE SHAPE OF WATER
Perhaps the best thing about Guillermo del Toro's The Shape of Water is how it's his third or fourth masterpiece, which is both impressive and the kind of fact that makes you realize he's probably got more work of this quality up his sleeves. Regardless, this romantic creature feature is a wonderful cinematic experience that speaks to all the passions del Toro clearly has when it comes to cinema and monster movies, in addition to being a film that explores relevant themes. It's an adult fairy tale done incredibly well and my favorite film of 2017.
2 – THREE BILLBOARDS OUTSIDE EBBING, MISSOURI
I'm a very big fan of playwright Martin McDonagh's cinematic output and Three Billboards Outside Ebbing, Missouri is just another terrific triumph of writing and acting. It's a challenging and angry film tackling a number of tricky topics and doesn't take any easy ways out. Thanks to a collection of great performances, with the great Frances McDormand right at the top with one of her best roles in a very impressive career, the film hits as hard as it makes you laugh, with some underlinings involving the choice of how to forgive and more in the grand scheme of things.
3 – DUNKIRK
Christopher Nolan has found a way to do what he wants as a director and lucky for audiences, he's decided to make films that truly make going to the theater a cinematic event. His innovative use of IMAX cameras have led to incredible ways to see movies and he has pulled off something really impressive with his war thriller telling the story of Operation Dynamo from a few different perspectives. As a result, we get a wonderfully constructed story featuring a careful editing rhythm to balance the near non-stop action, with a terrific Hans Zimmer score to make it all even more worthwhile.
4 – STAR WARS: THE LAST JEDI
I'm a massive Star Wars fan and Rian Johnson has delivered one of the best entries in this entire franchise. Thanks to his choices in regards to how to handle the new and old characters wonderfully set up for him by J.J. Abrams, we have a film that feels familiar in terms of tone, yet brave as far as really delving into aspects no previously explored in this series for the sake of delivering something fresh, fun, and deep. A variety of surprises, some fantastic character work, and a solid exploration of the themes that have built up this galaxy has made for one of the most compelling and entertaining space operas in many years and a wonderful way to be one with the force again.
5 – DETROIT
Not enough credit went to the latest effort from director Kathryn Bigelow and writer/producer Mark Boal when it came to their docu-drama/thriller Detroit. Working as a concentrated look at the struggles concerning systemic racism and narrowing the scope down to a true life story of what went down in a Detroit motel. This is not an easy movie to watch, as the extended middle section is essentially a horror film where black men (and two white women) are brutalized by racist police officers. However, the film's unflinching approach delivers a clear message that also suggests a good reason for audiences to have even more conversations about what was seen once the movie ends.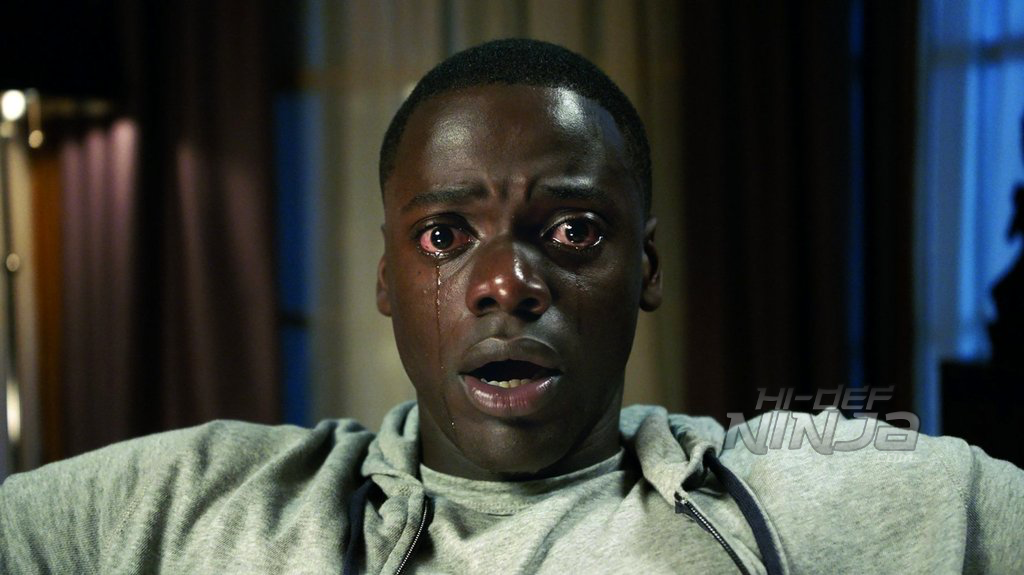 6 – GET OUT
The most impressive directorial debut of the year, as this social thriller from Jordan Peele proves the comedic actor to be the real deal as far as filmmaking is concerned. Taking the various tropes of a horror film and inserting some truly awkward comedy has led to a film that fits right in with the times by hitting on topics ranging from every day discrepancies to the laughable choices made by people in the name of their claims at being "woke." All of this and you still get an effectively atmospheric horror film, with plenty of deliberate choices that reference many classic 70s horror films, as well as a terrific cast to really make this whole film click together.
7 – mother!
Whatever this film is actually about, no one can deny how bold Darren Aronofsky was in making a film like mother! and Paramount deserves all sorts of credit for releasing it on a few thousand screens for audiences to either love or (mostly) hate. I was a big fan and that's thanks to the audacity, the technical skill in pulling off so much craziness inside the confines of a single home and getting terrific performances from both Jennifer Lawrence and Javier Bardem. Working as a clear parable with all sorts of symbolism, audiences won't often get films like mother!, so I'm more than happy to cherish it.
8 – LADY BIRD
Greta Gerwig has proven to be a very charismatic star, but her work behind the camera is clearly just as fantastic. Lady Bird is not rewriting the book on coming-of-age comedy-dramas, but it is one of the very finest examples of one in recent years. Saoirse Ronan gives a wonderful performance as a character who could so easily trip into unlikable territory, but her energy and the film's terrific handle on editing together a year in the life of Lady Bird plays as the real deal; a film you can't help but want to hug.
9 – GOOD TIME
Robert Pattinson continues to prove just how great of an actor he can be in these low-budget, non-commercial affairs such as this. Good Time is a trippy odyssey through Queens, New York after midnight and it has style to spare. Pattinson is incredible well-placed as a criminal on the run, with eyes on getting his handicapped brother out of trouble, following a heist gone bad. The frantic pacing, incredible cinematography and more make this film just a blast to stick with and the various twists and turns make this one unpredictable take on a crazy late night adventure.
10 – BABY DRIVER
I've never been happier for Edgar Wright than following the opening weekend of Baby Driver. Wright's car chase musical not only delivers on Wright's great action sensibilities, but it happened to once again receive critical love, with the cherry on top being commercial success as far as the box office was concerned. A sleeper hit this past summer, Baby Driver provides an exciting action story, with a great cast and the best soundtrack of the year. The incredible editing and sound design only add to a unique action tale and one only hopes that Wright's talents will continue to be this well received on such a broad scale.
RUNNER UPS – The Lost City of Z, Valerian and the City of a Thousand Planets, Coco, The Post, The Big Sick, Darkest Hour, The Square, Brigsby Bear, Kong: Skull Island, Wonderstruck
MOST DISAPPOINTING – The Mummy
WORST OF THE YEAR – The Snowman