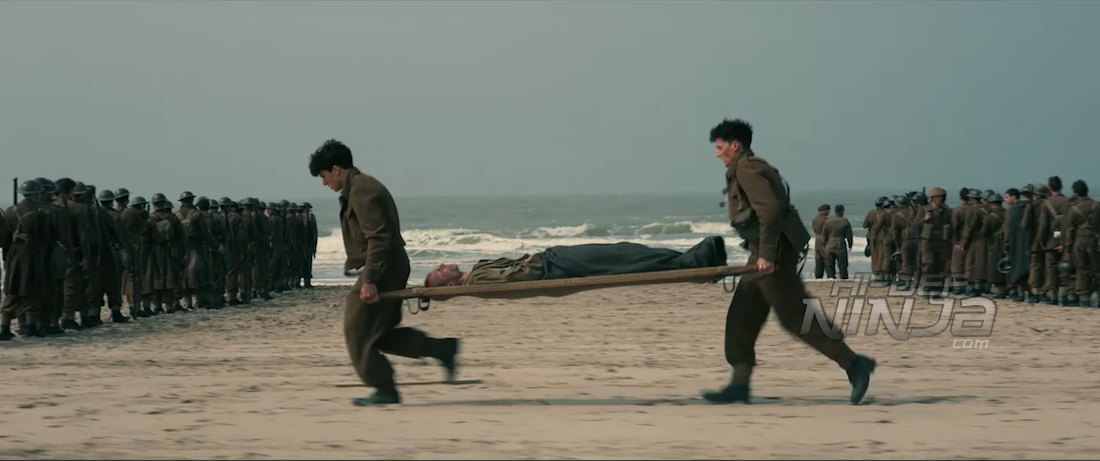 1 – DUNKIRK
Christopher Nolan's harrowing and accurate depiction of the Battle of Dunkirk is an incredible work of art that I am proud to put at my number one of 2017. Nolan directs a quintessentially British film, with a mix of recognisable British actors and up-and-coming young stars. The soundtrack by Hans Zimmer really makes the film what it is; it's intense and heart-wrenching, yet hopeful. The relationships that grow between the characters truly show us what life was like during this difficult time in British history.
2 – IT
With 2017 turning out to be the year of nostalgia, this has to be in my top ten. As soon as I heard that there was going to be a remake of the 1990 TV series and a whole new twist on Stephen King's novel, I was over the moon! Andy Muschietti's creation is timeless for me and brought nostalgia, scares, and created a whole load of new IT fans in 2017.
3 – BLADE RUNNER 2049
This film is incredibly beautiful, moving and eye-opening. Denis Villeneuve has re-created the 80s world of Blade Runner and brought another classic cult film forward to fit in with the 21st century. It flows perfectly from the first movie and, like IT, has created new fans and lovers of the mesmerising sci-fi masterpiece.
4 – SPLIT
Although this was one of the first big releases of 2017, I still consider it to be one of my favourites. M. Night Shyamalan's fascinating and edge-of-seat thriller starring James McAvoy is like no other, and McAvoy gives a fantastic yet extreme portrayal of an ordinary man with an extraordinary life.
5 – LOGAN
Logan brings a closing finale to the incredible story of Wolverine, that has blessed our screens, big and small, since 2000. We see a darker and more gruesome look at Wolverine's life since X-Men, and even the title, Logan, implies that this is much more personal. For those like myself who have followed the X-Men series, and maybe even been a fan of the comics, this is an emotional but well-deserved ending for almost 20 years of service to the Marvel Universe.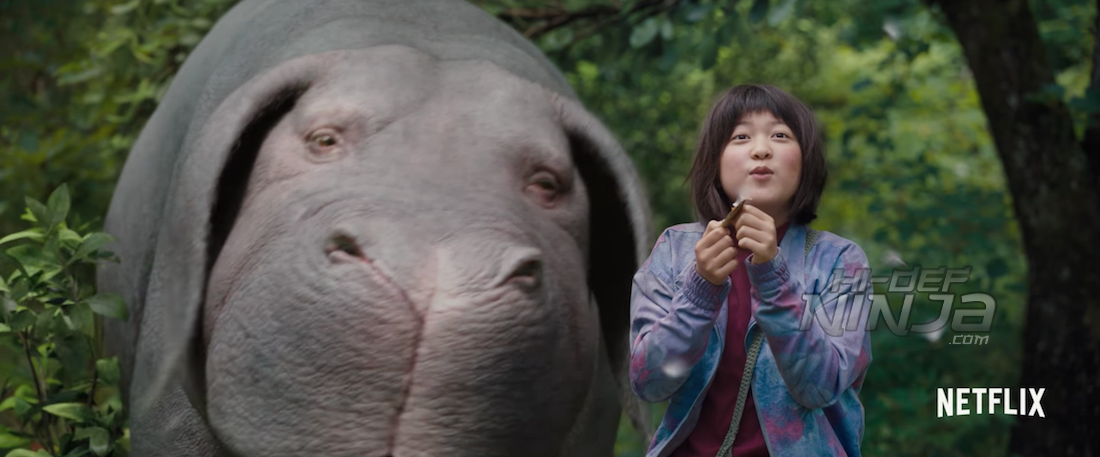 6 – OKJA (Netflix)
I only watched this recently in 2018 and I seriously wish I'd watched it sooner. This had a huge impact on me and it really hit home to see the reality of the exploitation and cruelty to animals that goes on today. Although fictional, Okja has true meanings behind its inspirational story. Starring Tilda Swinton and Jake Gyllenhaal among others, Okja shows the beautiful friendship that can occur between a young girl and her pet.
7 – MURDER ON THE ORIENT EXPRESS
As a fan of Agatha Christie's and Kenneth Branagh's work, I was especially excited for this remake in 2017. With this film promising a star-studded cast and an interesting murder mystery plot, there was no way I was missing out on this. As I expected, this film was long and drawn out, as Christie's stories usually are, but I thoroughly enjoyed it. The setting of the train created an atmosphere in the cinema, as though I was there, also a suspect. A great film, well directed and well adapted from Christie's novel.
8 – GET OUT
A thought-provoking and slightly controversial film, Get Out is another masterful piece of work from Blumhouse Productions, directed by Jordan Peele. This received great reviews all year from various websites, critics and cinema-goers and brought an interesting perspective to the horror genre.
9 – GUARDIANS OF THE GALAXY VOL. 2
2017 was another big year for the Marvel and DC Universes, and I want to add Guardians of the Galaxy 2 to my top ten, along with Logan. The first Guardians of the Galaxy brought something new and refreshing to the Marvel Universe which, at the time, I was getting tired of. With the added element of sci-fi to the classic superhero movie, Guardians of the Galaxy Vol.2 flowed easily from the first movie with Baby Groot still dancing away! Although perhaps directed towards a younger Marvel audience than that of the Avengers for example, this movie still doesn't shy away from violence and evil, but just remains much more fun and feel-good. And the soundtrack is immense.
10 – BEAUTY AND THE BEAST
Finally, I want to add another remake to my top ten. This was highly anticipated for many months before its release, especially with Harry Potter star Emma Watson being cast as Belle, and Downton Abbey heartthrob Dan Stevens. As one of my favourite Disney films, Beauty and the Beast took me right back to my childhood, and I was able to re-live the emotions I felt as a child, as well as learn the songs all over again! 
MOST DISAPPOINTING – ALIEN: COVENANT
WORST OF THE YEAR – LOGAN LUCKY