1 – THE GREATEST SHOWMAN
This is the most refreshing, fun film I saw in 2017. The original soundtrack and performances are all amazing, and the filmmaker's enthusiasm really shows on screen. I've seen it at the cinema four times so far and I can't wait to own it on blu-ray!
2 – BEAUTY AND THE BEAST
I loved everything about this film, from the songs to the actors to the set and costume designs. It's a magical fairytale that just shows why Disney are at the top of their game — everything they do is made with the utmost effort and care, and this is their best live-action effort so far.
3 – LIFE
Life is a great little sci-film that seems to have been overlooked by both critics and audiences. It's an intelligent look at the impact other lifeforms could have on our species, and it isn't afraid to pay homage to some of the best sci-fi films ever made. Plus, the cast is crazy good.
4 – HACKSAW RIDGE
[EDITOR'S NOTE: Hacksaw Ridge opened in the UK in 2017]
This is the best war film of recent years, in my opinion. It's completely enthralling from the get-go, and it was great to learn about a WWII hero I wasn't familiar with. Mel Gibson does a fantastic job directing this film, and it's well worth a watch.
5 – THOR: RAGNAROK
What can I say about this, other than it was the most fun Marvel film to date, and DC really should take note. This is how you make a superhero film. Top stuff.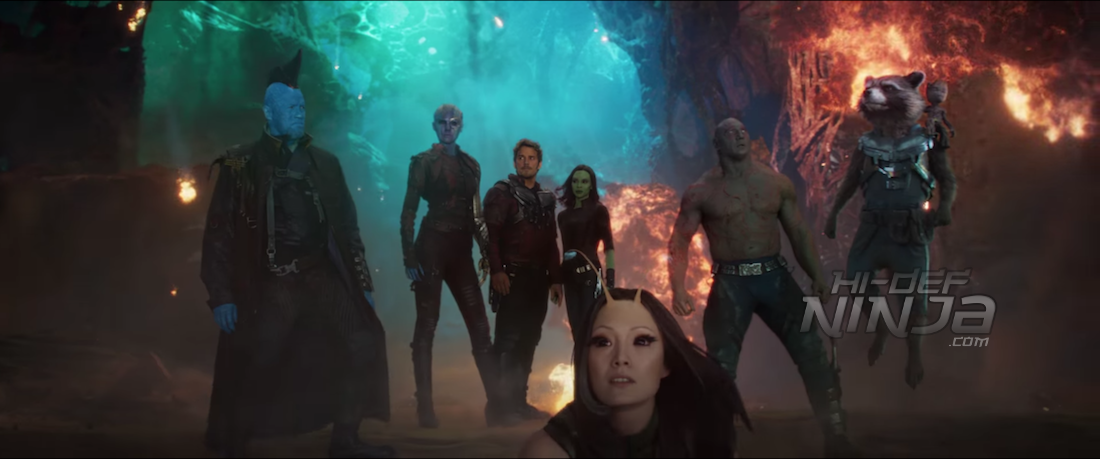 6 – GUARDIANS OF THE GALAXY VOL. 2
Baby Groot won 2017, with his cute little Ravager outfit and penchant for causing havoc. I love him! Much like Thor: Ragnarok, this film was fun, crazy, colourful, and two-and-a-half-hours of pure escapism. Another Marvel winner!
7 –
DUNKIRK
Dunkirk is a brilliant war film, told from the differing perspectives of the soldiers on land, in the air, and at sea. It's Christopher Nolan at his best, and it was quite an experience seeing it on the big screen. 
8 –
WONDER WOMAN
This is DC's best film since Man of Steel, and Gal Gadot's Wonder Woman deserves all the praise she gets. More serious than Marvel's two aforementioned offerings, it tells the story of Diana Prince and her first foray into the human world. Amazing action scenes, first rate directing, and a well-written script make this one of 2017's best films.
9 –
PADDINGTON 2
The Paddington films are so full of heart that it's impossible not to love them. This sequel is just as good as its predecessor, and has once again proved popular with cinema goers. I hope a third film is on the cards because I'll certainly be watching it!
10 –
HIDDEN FIGURES
Hidden Figures tells the forgotten story of women working at NASA, doing some of the most important work concerning space travel. It's a great snapshot of history, with strong performances and a memorable message. Highly recommended.
MOST DISAPPOINTING –  JUSTICE LEAGUE
WORST OF THE YEAR – THE BYE BYE MAN