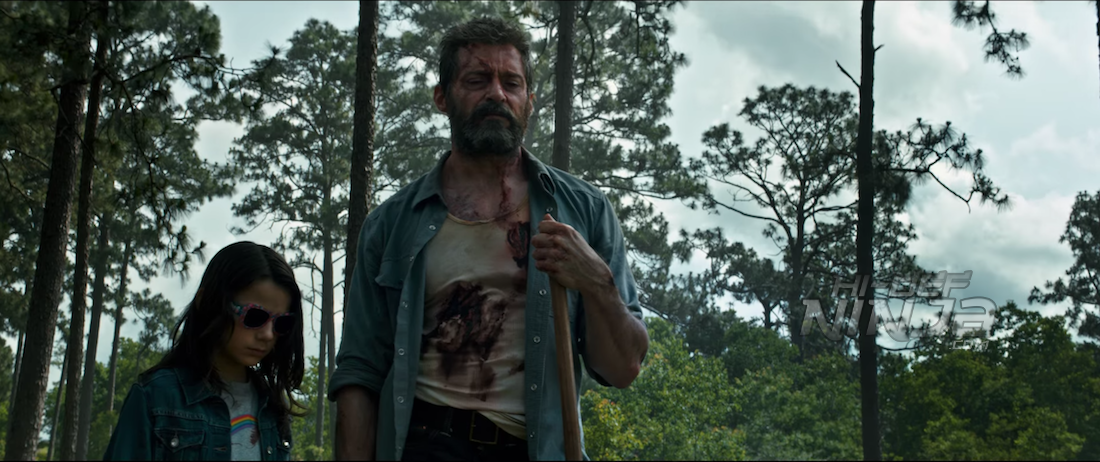 1 – LOGAN
Hugh Jackman has been Wolverine for nearly half my lifetime, and LOGAN, his ninth time portraying the character, is his masterpiece. Alongside a returning Patrick Stewart as Professor Charles Xavier, Jackman and writer/director James Mangold have put together a near-future western that's dark and somewhat disturbing, yet one that greatly respects the history of the character and the mutants around him (which includes the wonderful Dafne Keen as Laura/X-23). Watching LOGAN broke my heart because it was like saying goodbye to a lifelong friend, but I couldn't be happier with his farewell.
2 – WONDER WOMAN
It's been a long time coming, but WONDER WOMAN has finally received her own film… and it was sensational! Gal Gadot is Diana Prince, yet the true hero here is director Patty Jenkins who has helmed an absolute epic. I spent most of the film with a grin on my face. No Man's Land is easily the most exciting sequence in any film from last year.
3 – WIND RIVER
I was expecting WIND RIVER to be good, but I wasn't expecting it to be that good. Taylor Sheridan wrote two amazing films with SICARIO and HELL OR HIGH WATER, and he has continued that trend with WIND RIVER, his directorial debut. An edge-of-your-seat thriller, the film features great performances by Jeremy Renner, Elizabeth Olsen, and the entire supporting cast. My favorite non-superhero film of 2017.
4 – THE DISASTER ARTIST
I watched THE ROOM years ago and laughed at how awful it was. Never in a million years would I expect to see a film based on the making of it, but here we are. THE DISASTER ARTIST is a fun look at the behind-the-scenes of the world's worst film, and James Franco's performance as the eccentric Tommy Wiseau is brilliant. It must be seen to be believed.
5 – THE SHAPE OF WATER
Guillermo del Toro has done it again. While it's likely the most bizarre love story you'll ever see, THE SHAPE OF WATER contains so much beauty and heart, you'll likely be in awe while you watch it. Sally Hawkins is phenomenal as a mute woman looking for love and Michael Shannon is off-the-rails insane to perfection. While I love del Toro's takes on giant monsters, demons from hell, and vampires, it's these small, character-centric tales where he really shines.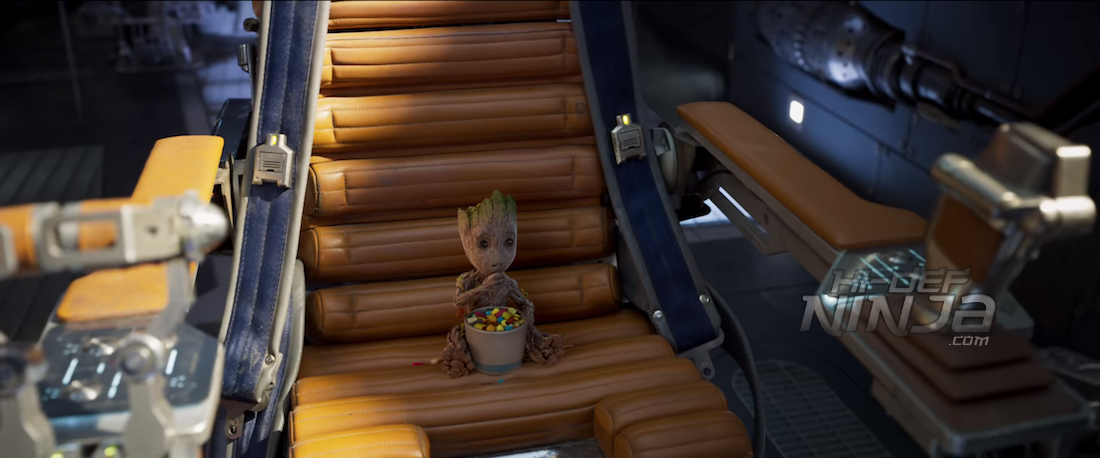 6 – GUARDIANS OF THE GALAXY VOL. 2
James Gunn returns to give his Guardians another astonishing adventure throughout his psychedelic galaxy. Nearly as great as its predecessor, GUARDIANS OF THE GALAXY VOL. 2 turns up the volume with a larger tale and a larger cast of characters. Outside of the CAPTAIN AMERICA trilogy, the GUARDIANS films continue to be Marvel Studios' best offering.
7 – KING ARTHUR: LEGEND OF THE SWORD
I wasn't expecting much from LEGEND OF THE SWORD. I shrugged off its mediocre trailers and completely skipped seeing it theatrically. It looked boring to me. Boy, was I wrong. I immediately regretted not seeing it in the theater within its first 10 minutes. Guy Ritchie cuts loose directing this fantastical version of the King Arthur legend. Between the pulse-pounding score, in-your-face cinematography, and high-energy performance by Charlie Hunnam as the titular character, KING ARTHUR: LEGEND OF THE SWORD is probably the closest thing I've seen to a live-action version of a cartoon that I would've watched as a kid back in the '80s.
8 – THE BAD BATCH
Writer/director Ana Lily Amirpour is very much on my radar now after seeing THE BAD BATCH. Her dystopian love story of a cannibal and the woman that he eats is strange yet wonderful; a unique, certainly different cinematic experience. Suki Waterhouse and and Jason Momoa give excellent performances as the said lovebirds and are joined by the equally great Keanu Reeves and Jim Carrey.
9 – DUNKIRK
While DUNKIRK may not have one of Christopher Nolan's strongest screenplays, it could very well be his most beautiful-looking film to date. The cinematography is mind-blowing! I felt like I was on the beach and on the sea and in the sky. Add on the insane sound design and Hans Zimmer's booming score and this is a cinematic event that doesn't come along very often. An absolute treat.
10 – WHAT HAPPENED TO MONDAY (7 SISTERS)
Another example of a film where I wasn't expecting much and I was so unbelievably wrong. The film takes place in a future where the world is overpopulated and short of food, so families are governed to only one child. It's a horrifying look at what could very well become our own future, and it's brought to life by Noomi Rapace as she spectacularly portrays seven individual sisters with very different looks and very different personalities. If you haven't seen it yet, I highly recommend that you add it to your Netflix watch list immediately.
RUNNER UPS – Brawl in Cell Block 99, Colossal, Split, Life, The Babysitter, Free Fire, I Don't Feel at Home in This World Anymore, Ingrid Goes West, The Mummy, The Devil's Candy
MOST DISAPPOINTING – SPIDER-MAN: HOMECOMING
WORST OF THE YEAR – TRANSFORMERS: THE LAST KNIGHT