Matt Cummings both celebrates and laments 2017's slate of films.
Review by Matt Cummings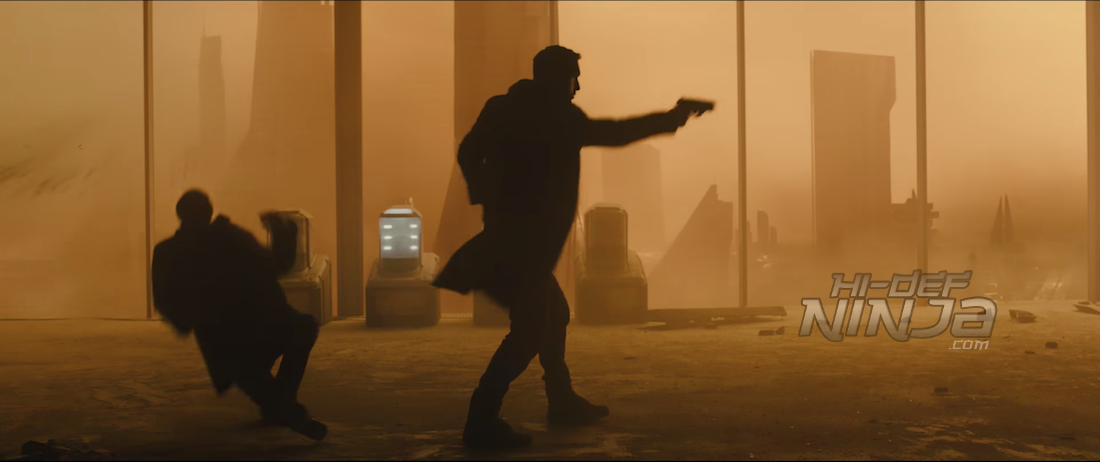 When the decade is closed and we have a chance to trace the top year(s) for films, 2017 will not be in the running.  In fact, last year will be benchwarming it while others (2012 perhaps?) clearly lead the discussion.  While it was a year that saw audiences staying away from the theaters as well (read my box office breakdown HERE), some films still rose to the top.  With that in mind, check out my top 10 films of 2017, along with my stinkers, of which there were many.  My standards include re-watchability, performances/story, as well as those films which blazed new territory, either in their visuals or in other elements, or were disasters from the get-go:
BLADE RUNNER: 2049: Perhaps the most gorgeous (and most underappreciated) film of 2017, BLADE RUNNER proved that Director Denis Villeneuve completely understood the world of Rick Deckard, both aesthetically and in its twisty narrative.  Ryan Gosling's tragic K is matched with great performances from Harrison Ford, Ana de Armas, and a sinfully great Sylvia Hoeks.  It's bad enough that it was snubbed from Oscar consideration for Best Picture, but if this thing doesn't at least win for Cinematography (the incredible  Roger Deakins), I'm gonna be pissed.
JOHN WICK 2: If it was possible for a sequel to out-do an original, JOHN WICK 2 certainly did that.  Adding a smooth Bond-like veneer to the practical stunts by Director Chad Stahelski, WICK also ends on an emotional precipice that will be interesting to see played in out in part 3.  It's so re-re-watchable that a purchase is a necessity.
THE LOST CITY OF Z: My other Underappreciated Film of 2017, Z is one of the most beautiful-looking movies of this decade.  At once a war film, but also a story of obsession, Actor Charlie Hunam turns in his best performance as British Colonel Percival Fawcett, who's searching for a lost Amazon city around the time of WWI.  The production design is exquisite, with the soundtrack by Composer Christopher Spelman flawlessly wrapping you up in Director James Gray's world.  It's at once inspiring and tragic in its resolution.
SPIDER-MAN: HOMECOMING: This is hands-down the best Spider-man since 2004's SPIDER-MAN 2.  Tom Holland is fantastic, imbuing Peter Parker with great high school awkwardness, while navigating the hero's road with Tony Stark (Robert Downey Jr).  The duo was one of 2017's best moments, and with INFINITY WAR on the way, I can't wait to see how they mesh once more.
MURDER ON THE ORIENT EXPRESS: There's an old school panache to everything Director Kenneth Branagh does, and MURDER is all the better for it.  Leading perhaps the best cast of 2017, MURDER is also a gorgeous-looking movie, propelled by one of the best scores of the year from Composer Patrick Doyle.  With plans already announced for a sequel (perhaps DEATH ON THE NILE as is mentioned in the film), MURDER's $100m bow proved that there is room for great mysteries in the cacophony of explosions and super heroes.
THOR: RAGNAROK: Poor Thor.  Even with the hunky and capable Chris Hemsworth playing the Asgardian god for the 5th time and a mini-Avengers lineup (including Hulk and Doctor Strange), audiences still didn't give the film the credit it deserves as one of the best buddy cop comedies in awhile.  If you don't have a good time with Director Taika Waititi's surprising first blockbuster, then you probably don't have a soul…or perhaps you liked JUSTICE LEAGUE more.  I promise not to tell if you did.
WONDER WOMAN: In a year that saw women stand up to sexual assault while sending a clear message to President Donald Trump about his policies, WONDER WOMAN arrived to high praise for a number of qualified reasons.  Director Patty Jenkins weaved a coming-of-age/fish-out-water character drama and a surprisingly effective anti-war message, and doing it with a mostly female production team.  It's also clear that Actress Gal Gadot has effectively taken over for Linda Carter, imbuing Diana with a strong sense of purpose while giving Chris Pine yet another feather in his cap.  I was also very impressed with the way women came out to see WONDER WOMAN and how many men joined them.  It proves that film can sometimes unite people in a way that politics sure can't.
DARKEST HOUR: Having seen about 100 films in 2017, I still can't stop thinking about Gary Oldman's portrayal of British Prime Minister Winston Churchill.  Certainly the best male performance of the past year, Oldman transforms himself into Churchill, much like the way Daniel Day-Lewis became Abraham Lincoln in 2012 (yet another reason to love that year).  Let's hope AMPAS recognizes this and finally rewards Oldman for a career that's seen so many stellar performances.
MOLLY'S GAME: Another late bloomer, winter's MOLLY is a quick-witted 101 on gambling, led by the always fabulous Jessica Chastain and vastly under-worked Idris Elba.  Director/Writer Aaron Sorkin has been a favorite in this household, and with MOLLY he proves again that he can craft a compelling character study while making you feel good about liking bad people.
JUSTICE LEAGUE: I have to admit: JL was perhaps my most surprising film of the year.  I can't help myself but love Ezra Miller's Flash, Gadot's Diana, and Jason Momoa's Aquaman. Each explode onto the stage ready to prove that the world of DC does not just revolve around Ben Affleck's Batman and Henry Cavill's Superman, each of which I also really liked.  Sure, DC's slate of films represent a garbage fire, but you'd be hard-pressed to find a more enjoyable movie from the past year, especially considering  how awful we thought it would be.  That doesn't mean we'll ever see a JUSTICE LEAGUE 2, as it barely made enough to cover its mammoth $300m budget.  And with FLASHPOINT on the horizon, it's entirely possible we've seen the last of this current stable of actors.  I hope that's not the case.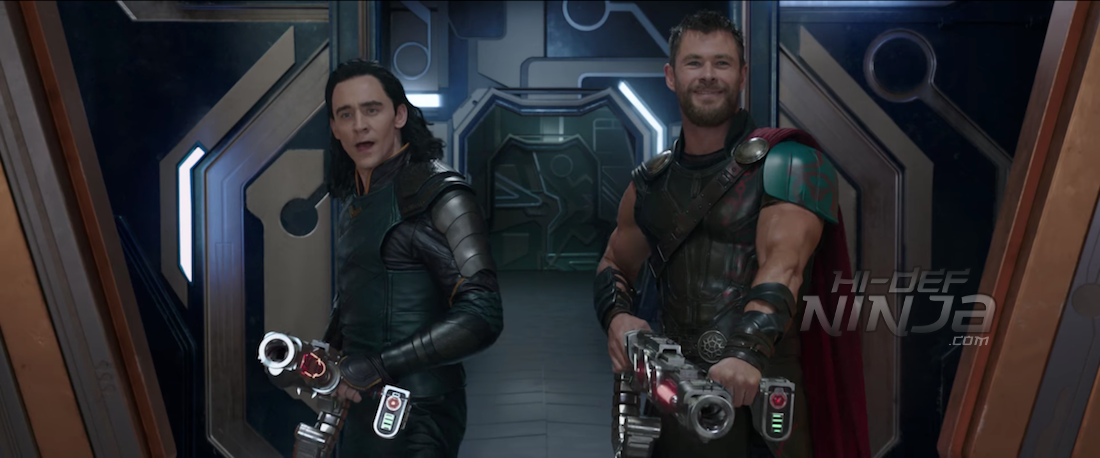 Sadly, with every stellar movie there's a bad one to challenge it.  2017 was especially awful, sporting so much crap that there were entire months where I couldn't recommend anything new.  Just how bad was it?  My list of bottom feeders more than doubled that of my top list, with some of the worst movies I've ever seen appearing here.  Without further delay, enjoy this List of Lame:
TRESPASS AGAINST US: One of my favorite actors, Michael Fassbender, made my list twice in 2017, first with TRESSPASS, a film that should have been a lot better given its great cast.  Wallowing in a crime family story with frankly no balls, TRESPASS makes you hate the leads in a way few movies have.  It certainly didn't deserve a theatrical release, earning just $5,711 (not a typo).  An unpleasant story about an unpleasant British crime family with an over-active father doesn't make for great theater.
FIFTY SHADES DARKER: As someone who both appreciates both the lifestyle and those brave enough to make it part of their daily routine, 50 SHADES has been nothing but a box office disaster, filling the screen with two leads (Jamie Dornan and Dakota Johnson) who don't get along, porn so soft it has performance issues, and a story that's really only made for vibrators and wine.  Double this and you have the incomprehensibly stupid DARKER.  I feel like public acceptance of BDSM has actually moved backwards given the tepid response by fans and moviegoers.  2018's 50 SHADES FREED will most likely entertain similar guffaws and facepalms.
THE SNOWMAN: Ah, Michael Fassbender: your movies have once again graced my pile of film poop, filling the toilet with cinematic crap while we wonder about your priorities.  2015 witnessed his disastrous MACBETH, and THE SNOWMAN once takes the top spot as my Worst Film of 2017.  An incomprehensible mess, it was apparently not finished as Director Tomas Alfredson actually ran out of money, if the Deadline and Hollywood Reporter articles are to be believed.  Even the consummate beauty of Actress Rebecca Ferguson can't keep us from feeling the creeps about underage prostitution and murder in a Norwegian town.  Painfully-acted sequences are plentiful as Fassbender takes his cop-on-the-edge story to incredible new lows, while 

Val Kilmer's completely off-kilter performance as a drunk detective makes you wonder why you took a chance on this stinker

.  Add some of the weirdest fashion choices (Charlotte Gainsbourg's leather skirt/jeans combo) and you have my lowest of the low for the year.
HONORABLE MENTIONS: But we're not done yet: there were so many more turds this year that I have mention just a few.  GOING IN STYLE, FAST 8, ALIEN COVENANT, THE GLASS CASTLE, TRANSFORMERS 5, A GHOST STORY, ROCK DOG, FIST FIGHT, PIRATES OF THE CARIBBEAN 5 all stand as some of the worst movies I've seen collected into one year.  Oh yeah, here's more: THE GREAT WALL, THE EMOJI MOVIE, and THE DARK TOWER.  All of these could easily be added to the above, so don't piss me off or I'll pine on about these as well.  Or better yet, just don't watch them so they can disappear into the same ether that is the 24 news cycle.
My Most Disappointing list occupies a single space, for a film that looked so good could have been so un-entertaining.  DUNKIRK was that film, a thoroughly unlikable WWII film centered around two cowardly soldiers, while good men tried to save others from the clutches of Adolf Hitler's blitzkrieg.  I can't believe how bored I became in trying to follow Director Christopher Nolan's most overrated film, especially when a far better version of DUNKIRK arrived slightly later: DARKEST HOUR.  While the two fit nicely together, I'd only watch DUNKIRK if you're serious about completing your Oscar To-Do list.  It just isn't worth your time.
2018 promises to be a lot better, with January already outdoing 2017's lackluster slate in terms of quality.  We'll see if audiences agree, as current box office numbers don't look so good.  But until those final numbers come in, do you have a favorite list of films from 2017?  How does your Worst of the year compare to mine?  Get involved in the conversation and let us know what films from the previous year you'd watch again.