Synopsis from the Umbrella Entertainment Website:
When a series of unexplained murders occurs in the normally quiet town of Tarker's Mill, the residents decide to hunt down the killer. Many of these vigilantes end up dead, and those who don't are no closer to finding the assailant. But, when a young wheelchair-using boy named Marty (Corey Haim) encounters a werewolf one night, the pieces begin to come together. Along with his sister and Uncle Red (Gary Busey), Marty begins a mission to capture the werewolf once and for all.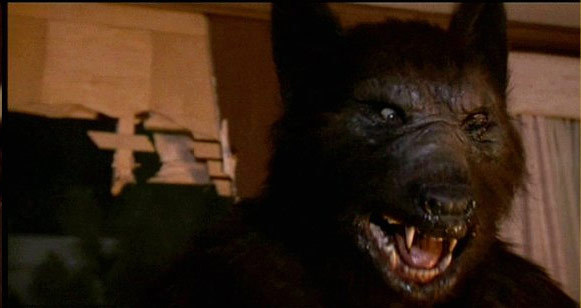 Picture Quality
The film is presented in a 2.35:1 ratio, with the transfer and picture quality looking sharp and vibrant. There are little to no drops in picture quality and the colours on display are bright, sharp, and really do the HD tag on this film justice. The clarity in darker scenes was certainly a highlight.
Sound Quality
Just like the previous Umbrella release I had the pleasure of reviewing, the sound quality on this release is fantastic. Speech is clear, the score sounds sharp and fantastic (especially the opening), and sound effects and other background noises are clear and crisp also. There is little to no drop in quality throughout the 94 minute run time.
The Specs
Region Code: B
Aspect Ratio: 16:9 Widescreen
Disc Format: 1080P HD Colour
Audio Format: 2.0 DTS-HD Master Audio
Language: English
Subtitles: English
Running Time: 94 Minutes
Special Features
Audio Commentary with Director Daniel Attias
The Wolf Within – An Interview with Actor Everett McGill
Full Moon Fever – Interviews with Special Effects Artists Michael McCracken, Jr. and Matthew Mungle
Dino's Angel Takes on Lycanthropy: Martha De Laurentis Remembers SILVER BULLET (25 minutes)
Isolated Score Selections and Audio Interview with Composer Jay Chattaway
Theatrical trailer (HD)
TV Spot
Radio Spot
Still Gallery
Reversible Cover Art
Silver Bullet is currently in stock over at the Umbrella Entertainment Website and is also available from Amazon and WOWHD.
[wp-review id="85042″]
Will you be checking this release out in the near future? Let us know your thoughts in the comments below.