With such a massive product line it is no wonder my Saturday afternoon at Toy Fair is spent at the Hasbro Entertainment Brand Preview. With so many properties under their belt Hasbro is constantly unveiling new products leading up to the annual New York Toy Fair and this year is no different. With seven Marvel movies coming out if you include the Spider-Man: Into the Spider-Verse animated movie (which I do) and the 10 year anniversary of the first movies it is no wonder there are so many new products coming out of the Marvel line.
The biggest announcement though was that Hasbro is now the global master toy licensee for Saban's Power Rangers and the announcement of the new series Morph-X. No products to be revealed yet since this doesn't start until 2019
So because of all that and because the last two years I've started my coverage with Transformers and Star Wars respectively it's only fair I begin with Marvel this year.
Like I said Marvel put out a huge offering of products. On display were the recently released Black Panther figures and Roleplay as well as the Black Panther Helmet to fit in the adult roleplay line. Also in the adult roleplay line was an Infinity Gauntlet, which lights up, has movie accurate sounds, and well fits like a glove. Both will be in the $99.95 price point range.
To celebrate the 10 year anniversary of the movies Hasbro will be releasing 10 figures from the movies that capture the iconic feel of these movies. What's more is that when lined up the spines create a panoramic image.
The Marvel Legends line continues to expand with new figures including Cloak and Daggar, Deadpool Wave 2, and more Vehicles with a Ghost Rider with bike and Wolverine with bike as well as a new offering in the Deadpool Nerf Rival crossover with a new Nerf gun, the Apollo XV-700, with Deadpool stylizing.
Venom figures and Ant-Man and The Wasp figures were on display.
Finally on display was Hasbro's newest venture the Marvel Avengers: Infinity War Hero Vision Iron Man Ar Experience. This augmented reality enhanced product allows kids to battle like Iron Man and face off with iconic villains in an experience-rich environment that brings favorite characters from the Marvel Universe to life.
Next up we have Transformers and as always there is a lot to cover with this franchise as well. The last three years Hasbro has created a storyline trilogy arc that is culminating in 2018 with the Power of the Primes ending the Prime Wars Trilogy. Once this trilogy concludes a new trilogy in the War for Cybertron will begin in 2019. There were a few sneak peaks at the new animated show Cyberverse
However since we are still in 2018 there are plenty of figures to be released this year. On display were a range of figures including the massive Predaking a childhood fan favorite and the Terrorcons.
Also announced was a new line celebrating the movies. The studio series will be numbered series and features new molds of the characters from all the movies.
Finally on display were a few products from the Bumblebee movie and what I am deeming the best item from the show, a Vinyl soundtrack of the show music.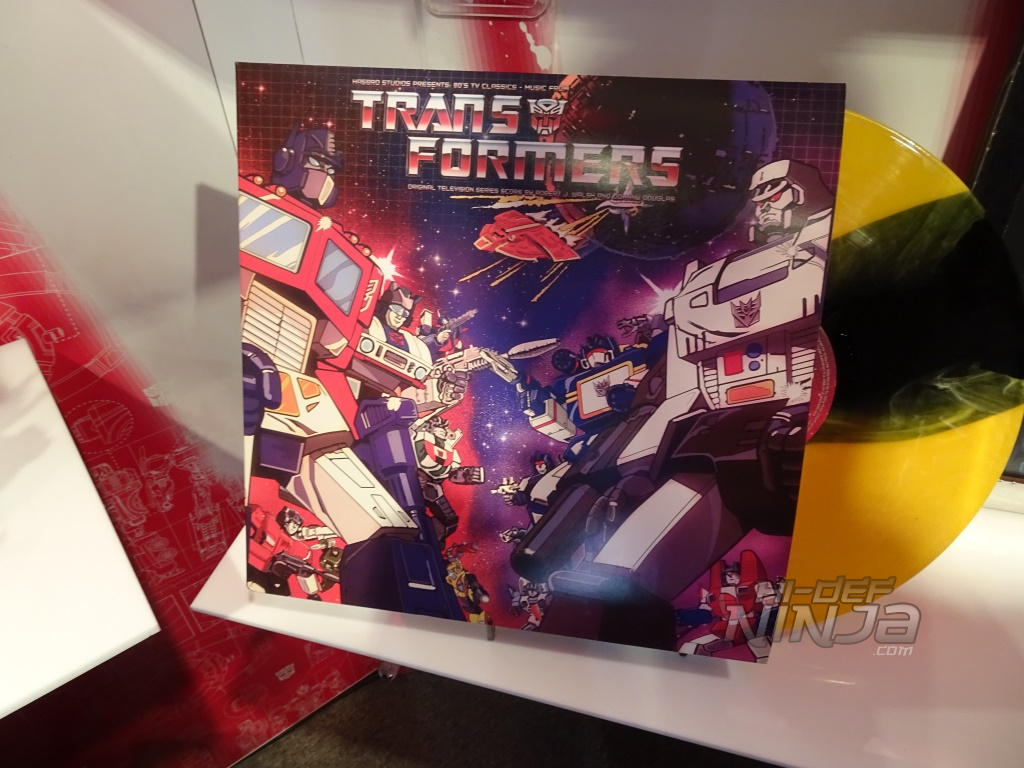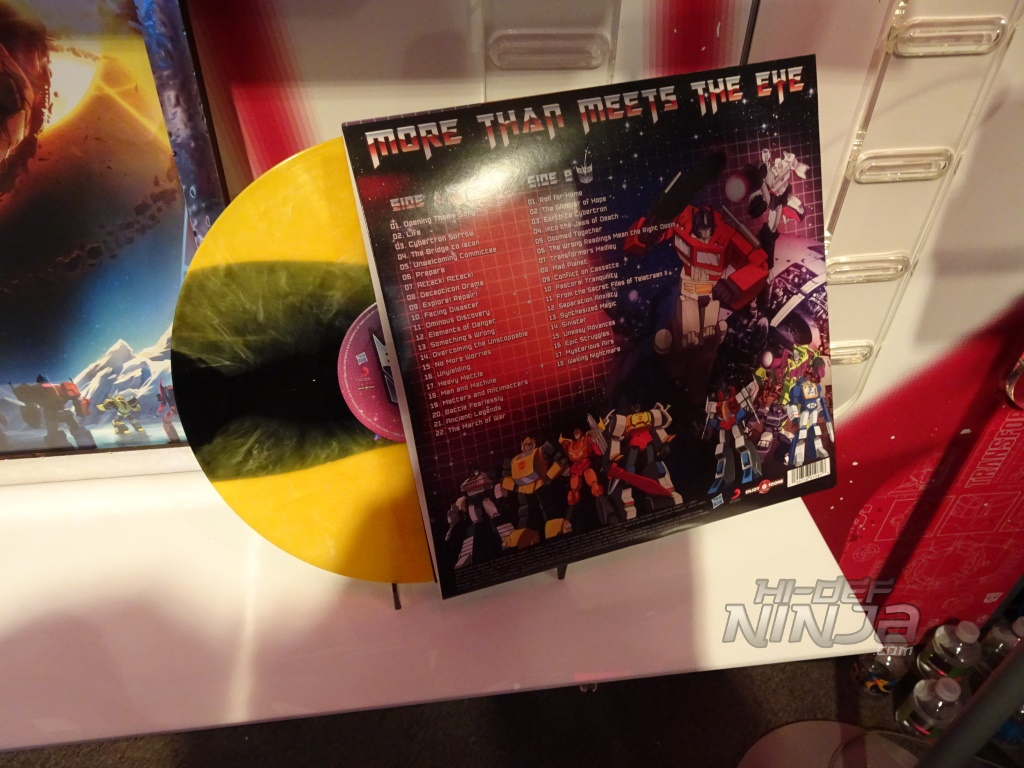 And moving right along into Star Wars. Star Wars has an interesting year ahead. A whole swath of new products were revealed for the Solo movie including 3-Inch and 6-Inch Black Series figures and a Forcelink 2.0 that allows for great play between figures. New Black Series figures include Solo characters and a Vice Admiral Holdo, and a Gammorean Gaurd. Also continuing is the Vintage Collection line featuring figures with vintage style packaging.
Solo
Vintage Series
Black Series
The Forces of Destiny line still looks to be continuing with a Leia in her A New Hope Grab giving R2-D2 her recorded message. It's great to see this line continue.
Additions were also made to the Centerpiece line with a scene from Force Awakens featuring Kylo stopping the blaster shot from Poe; a Force FX Riot Control Baton in the roleplay line; a Nerf Rival Stormtrooper blaster crossover; and what is sure to be an instant hit a FurReal cross branded Chewbacca which can interact in so many ways (just watch the demo video below)
But the real news out of Hasbro was that fans are being given an opportunity to get what they always wanted – a Jabba the Hutt Sail Barge. This massive 4ft long barge features an enormous amount of detail with a throne room, cockpit, smugglers area, kitchen, jail cell, and highly detailed features with premium deco and vintage packaging. An incredible addition to any collection, Jabba's Sail Barge comes complete with  exquisitely-detailed and fan accessible interior/exterior decks, one Jabba the Hutt 3.75-inch scale figure, two soft-cloth fabric sails, and other realistic features that mimic one of the most notorious vehicles in the Star Wars universe.
There is however a catch because of the size and detail the price is going to be a whopping $499.99 and in order for Hasbro to produce this item they have created HasLab. HasLab is Hasbro's new platform that hopes to put dream products into the hands of fans. It takes inspiration from other platforms by inviting participants to support the product by backing the project up front by placing a pre-order with the Sail Barge requiring a minimum threshold of 5,000 pre-orders by April 3rd, 2018.
Those who pre-order the item will also receive "Jabba's Sail Barge (The Khetanna): Behind The Workbench,"  a premium, 64-page booklet that goes behind the scenes of the design and development of the actual Sail Barge film set piece and Hasbro toy and includes set photos, product blueprints, interviews, and more.
Here is the site if you are interested in going forward. https://www.hasbrolab.com/
And there are already 1,000 backers!
A few My Little Pony photos for the MLP fans among us.
Disney's The Descendants 2
I will end with one last product. Cheaters Monopoly!
Hasbro is releasing a special "Cheater's Edition" of Monopoly this fall. The twist on the classic game will encourage fans to cheat during gameplay with 15 cheat cards which ask players to carry out tasks throughout the game which can range from taking money from the bank to moving someone else's token on your turn. If successful, players will get rewards like extra cash or free properties to help them get further in the game. If they're caught, players may have to hand over money or wind up handcuffed to the board game in jail.
As I mentioned above there are so many properties it is very hard to cover them all but do check out everything else they offer including FurReal, BeyBlade, Nerf, Magic the Gathering, Hana Zuki, and Mighty Muggs to name a few.
As always a big thank you goes out to Hasbro as well as the amazing press people at both LitzkyPR and Rogers & Cowan for both inviting Hi-Def Ninja into their showroom and for absolutely putting on an amazing experience for media at the Toy Fair!