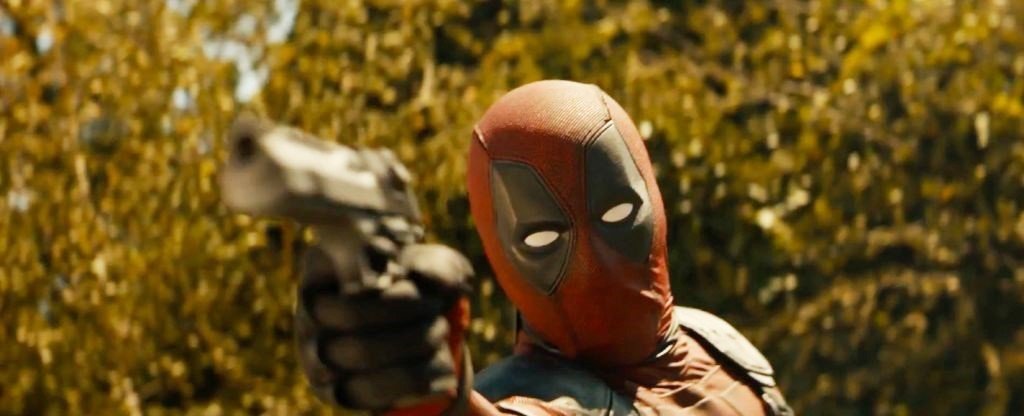 DEADPOOL 2 is a good (but not great) R-rated "family" good-time film, filled with heart and guns and super violence wrapped in a tasty chimichanga shell.
By Matt Cummings
It's possible that the recently-announced merger between Fox and Disney could not have made a bigger splash. The idea of (mostly) reuniting Marvel's deep lineup would also include Deadpool and his universe, a risky idea for a studio known best for its kid-friendly fare and serious super hero spectacle. Which is why I'm saddened to say that Fox might actually have something with DEADPOOL 2, a laugh-out-loud gross meta comedy that continues the traditions of the first while inserting some deep messages about love and family that goes way beyond the thin pall of THE FAST AND THE FURIOUS.
THE MOVIE
Free to operate without limitations, Deadpool (Ryan Reynolds) is cleaning up on bad guys around the world, slicing and dicing his way through mounds of helpless henchmen. Wade Wilson's love life is also moving into high gear, as his girlfriend Vanessa (Morena Baccarin) announces her readiness to make little Deadpools. But when tragedy strikes close to home, Deadpool finds himself lost and searching for answers. Reunited with the X-Men's Colossus (Rob Delany), Deadpool's first op ends in disaster, leaving him incarcerated in a mutant prison with Russell (Julian Dennison), a flame-throwing mutant boy who wishes to destroy the world. Enter the arrival of the time-traveler Cable (Josh Brolin), who's come to end Russell before he destroys the future. As he forms an elite team – which he calls X-Force – to battle Cable, Deadpool must also find a way to save the now-escaped Russell before he carries out his first kill alongside a long-time X-Men villain.
If you liked the original DEADPOOL, you will really enjoy this burgeoning anti-hero franchise as he takes down baddies while looking into the camera to remind you that the film's trying not to take itself too seriously. But that seriousness pervades, as our titular lead struggles to understand recent events. Some of that whipsaws the tone, as any sort of comedic genius that Reynolds instills in Deadpool has to build back up before he's actually funny again. That might not work for some readers of the comic book, but we knew that something had to change in order to keep the character fresh.  As funny as he is in those comics, 2 hours of wise-cracking with no character development wouldn't work either.  ATOMIC BLONDE helmer David Leitch, who replaces Tim Miller, knows this as well but does his best to greatly (and creatively I must say) increase the body count while warping our impressions as to who Deadpool really is.
The original is so raunchy and unapologetic that a sequel would have a hard time keeping up, and yet for the most part it does, but for different reasons. One part that doesn't quite work is Brolin's Cable, who mostly exists in the shadows before his story is finally revealed. After his performance in INFINITY WAR, It's frankly impossible to envision Brolin as anything but Thanos, so Cable comes off as a merely gruff gun-toting freak with a metal arm.  That sometimes doesn't work, but Reynolds and the writing team which includes Rhett Reese and Paul Wernick try hard to keep us laughing, especially at a key scene at the end of Act 2. Cable's intentions are honorable, but it takes too long for us to get there.
The one thing that audiences will love is the mid-credits scene, perhaps the best of any comic book movie present or past. Suffice it to say that you'll both laugh a ton and thank Fox for addressing the subject matter. And you'll love the opening sequence, which involves another hero and Pool's reaction.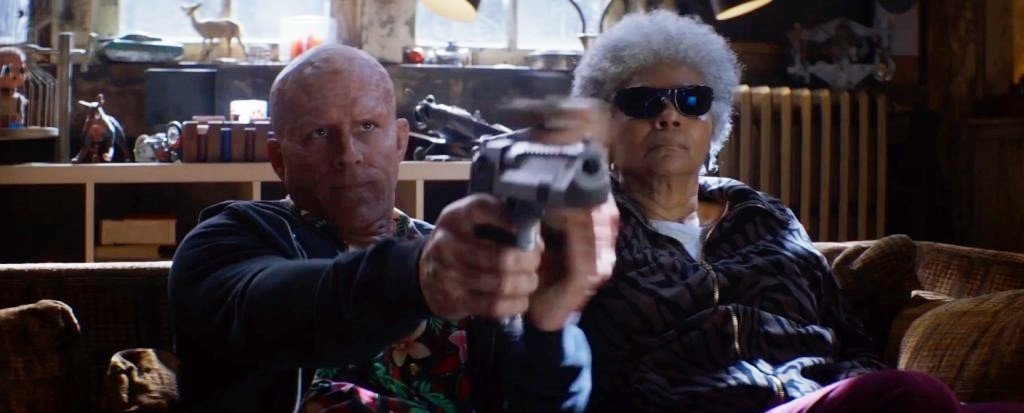 THE BOTTOM LINE
After a fantastic first movie, DEADPOOL 2 manages to succeed in some parts but fail in others, with the overall effect remaining both funny in many parts and heartwarming in others. Brolin's Cable is merely fine, while the supporting cast – including X-Forcer Domino (Zazie Beetz) – is a welcomed jolt of fun and fury. With Fox bowing soon to their mega-merger, it's unclear how the Deadpool universe will react. But I guarantee that you'll not be asking this question as you enjoy the return of The Merc with a Mouth.  Maybe afterwards.
DEADPOOL 2 is rated R for intense sequences of sci-fi violence and action throughout, language and some crude references and has runtime of 119 minutes.