Die Hard
Picture Quality

Sound Quality

Special Features

Film Rating
Summary
The cult classic film gets a stunning 4K upgrade and really delivers the goods. Picture and Sound quality are both outstanding and there are some decent extras for fans to dig into. 30 years old and still going strong.
'Die Hard' was one of those movies that was regularly shown on British TV in the 90's/00's and I remember sitting down and watching it with my dad one evening (I think I may have only been around 6 or 7 at the time!). He budged and let me watch it after buying me the PlayStation One Die Hard trilogy game, and I loved every minute of it. It's still one of those movies that I watch every now and again as an adult when I catch it on TV or decide to dust off the Blu-Ray around Christmas time. Ahhhhh but that's the main question isn't it? Action movie? Christmas movie? I'll leave that now 30 year old debate up to you guys. Here's my review of the new release! Happy Trails……
Picture Quality
John McClane is back and he's looking sharper than ever. Die Hard is one those films that has had more releases than I've had hot dinners, but this one really tops the rest. the 4K restoration on this release looks flawless, with deep darks and bright, full colours filling the screen. There are zero drops in picture quality and sharpness throughout the run time. To experience the film at its best, I would highly recommend viewing it on both a 4K enabled Blu-Ray player and TV as I did.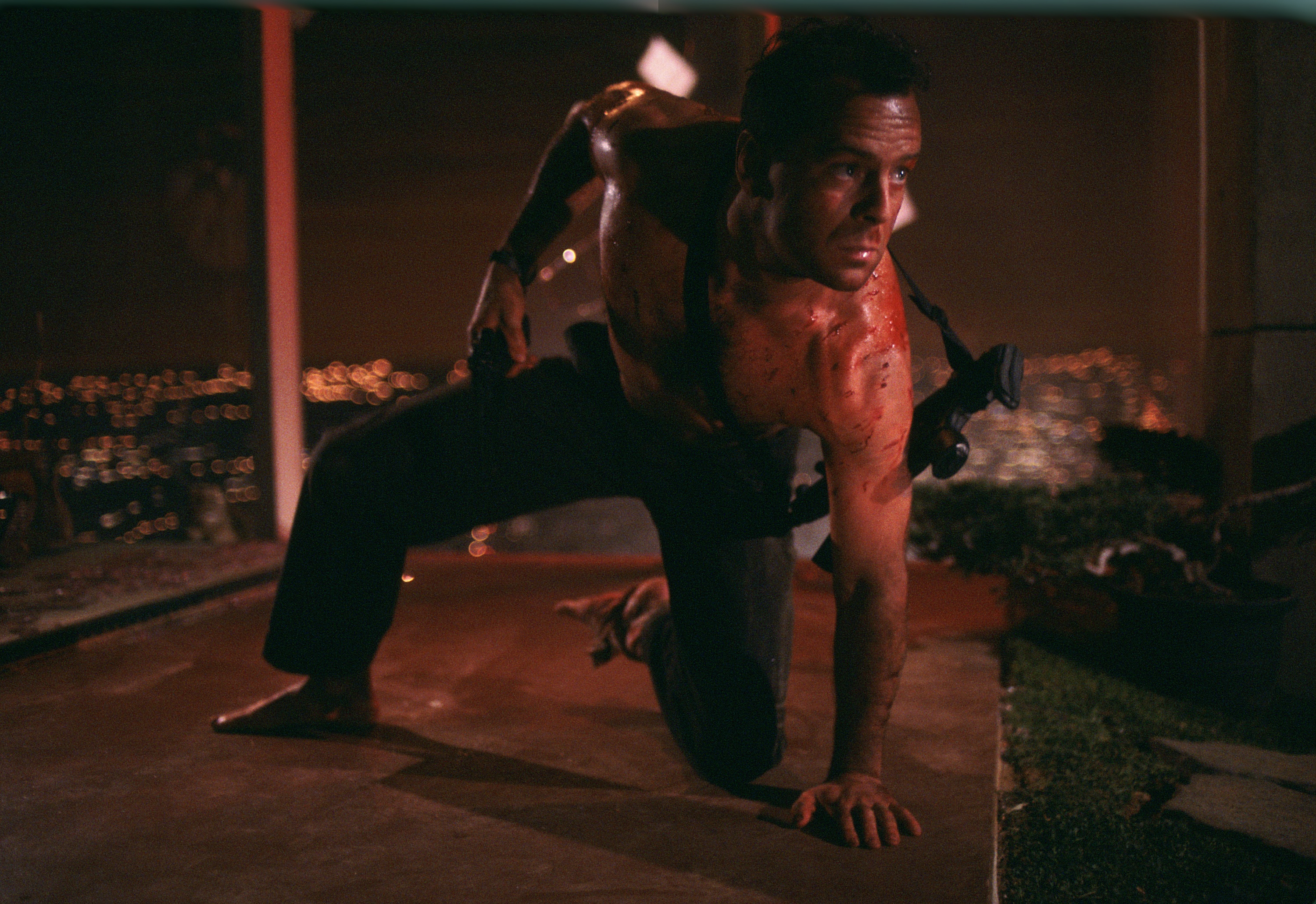 Sound Quality
Although there Is no difference in the audio when compared to the previous Blu-ray release of Die Hard, it remains quality and worthy of the excellent picture quality. Dialogue is clear and background audio and sound effects are sharp. The excellent score by Michael Kamen sounds wonderful on this release and really shines through, even in some of the more gun heavy scenes.
The Specs
Region Code: B
Aspect Ratio: 16:9 Letterbox 2.35:1
Disc Format: 4K Ultra HD
Audio Format: 5.1 DTS-HD Master Audio
Language: English
Subtitles: English
Running Time: 127 Minutes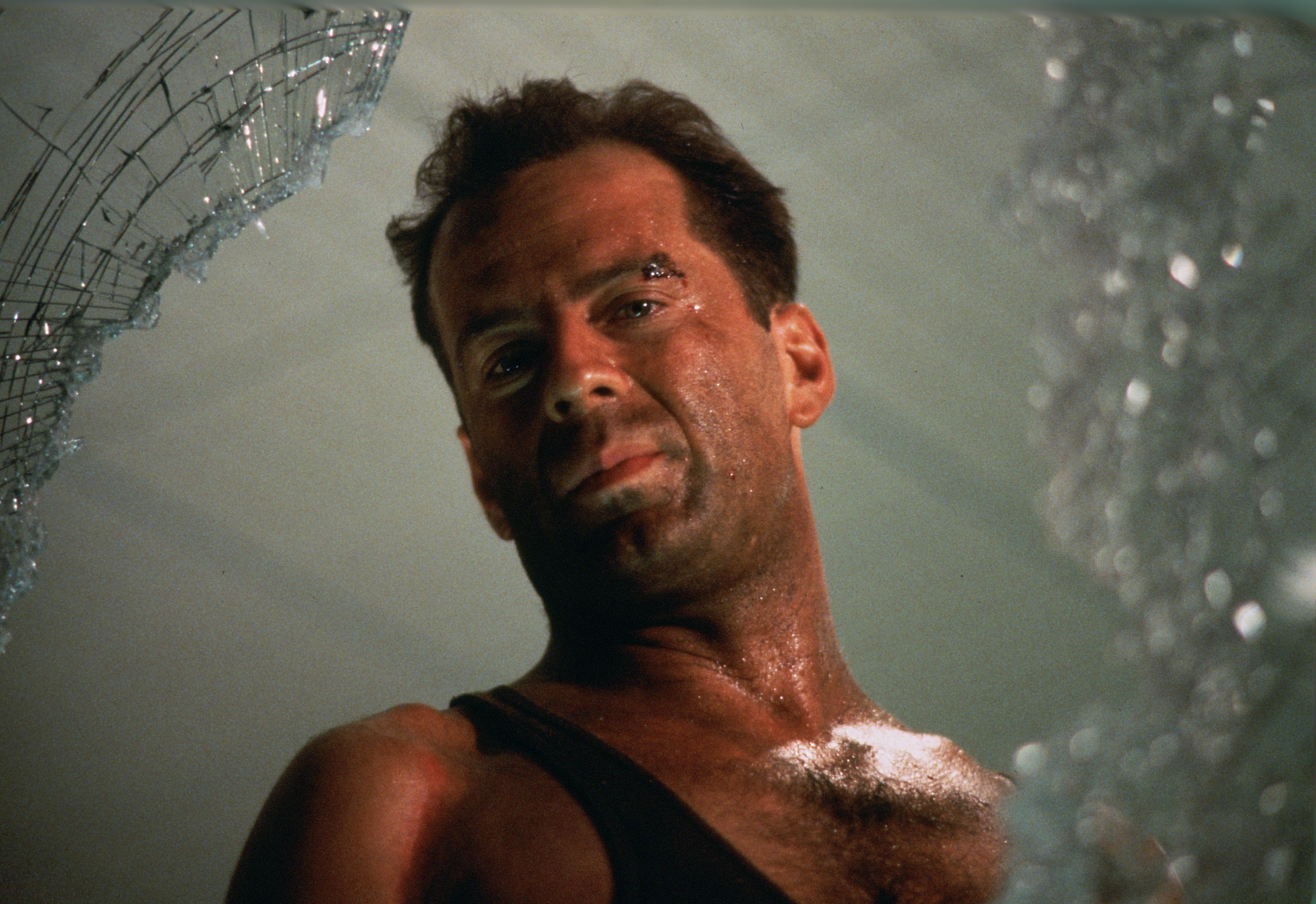 Special Features
Commentary by Director John McTiernan and Jackson De Govia
Scene Specific Commentary by Richard Edlund
The Newscasts
Interactive Still Gallery
Trailers
TV Spots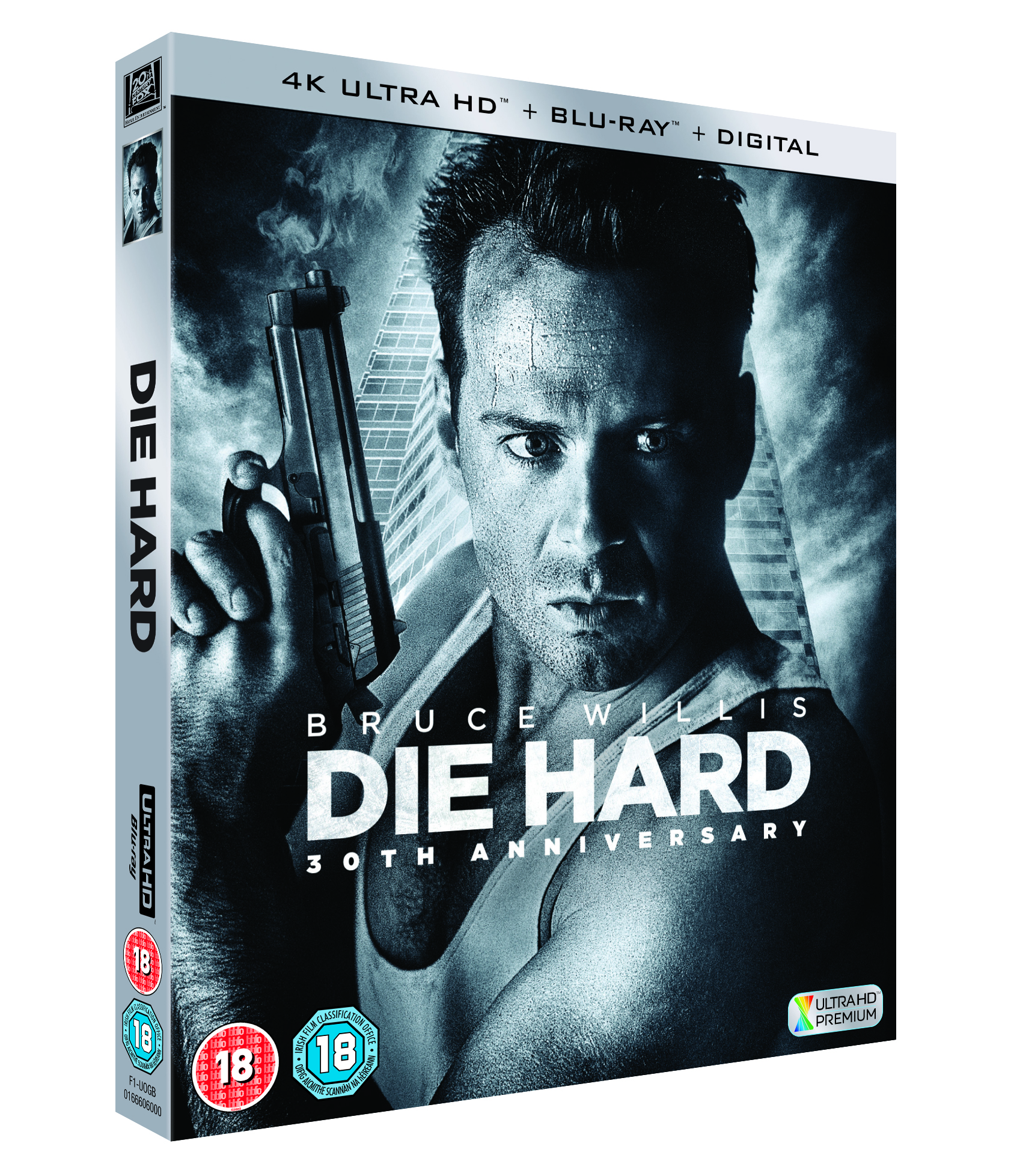 Celebrate the anniversary of one of the greatest action films of all time as DIE HARD – 30TH ANNIVERSARY arrives on 4K Ultra HD™, Blu-ray™ & Digital Download 14 May.