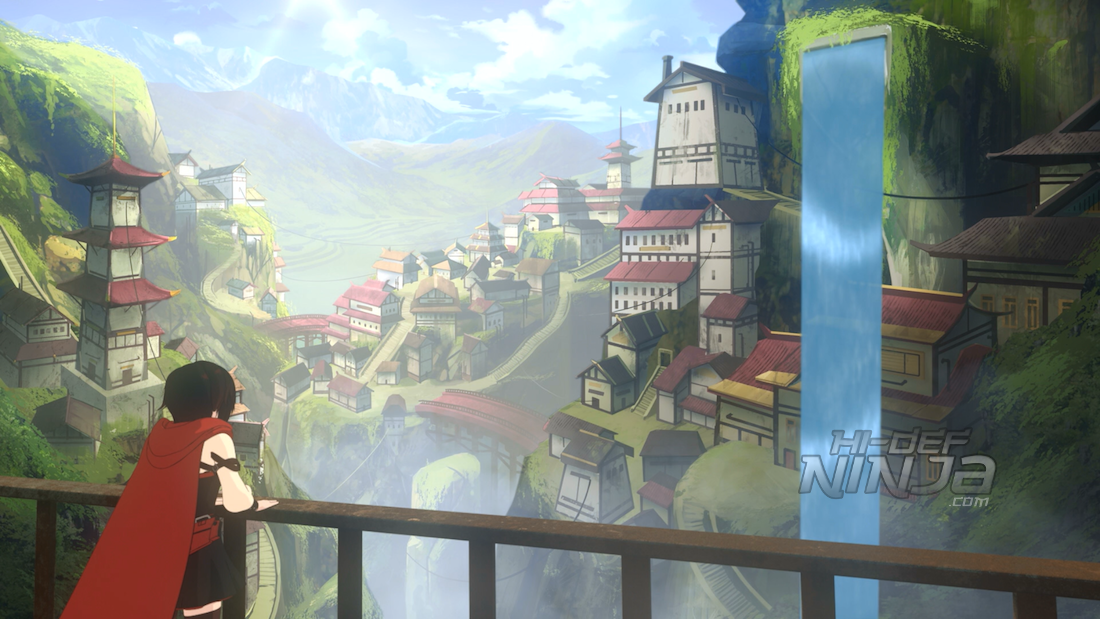 [wp-review id="90196″]
Ruby, Weiss, Blake, and Yang are back and they are all questing their way to Haven Academy. What drives each of them may be different but they all have one thing in common: nothing is going to get in their way.
RWBY is an anime-inspired web series by the highly entertaining crew over at Rooster Teeth. The look is a cell-shaded style that makes it easy for the viewers to be drawn in (see what I did there). One of the things that keeps this series unique is the mixing of conventional edged weapons with projectile weapons. Take Weiss Schnee's Myrtenaster: it is a rapier that opens into a revolver. Also, Blake Belladonna's Gambol Shroud can change from the shrouded position into a katana or even 2 guns. There's plenty of appeal to this very fun series.
Cast
Ruby Rose – Lindsay Jones
Weiss Schnee – Kara Eberle
Blake Belladonna – Arryn Zech
Yang Xiao Long – Barbara Dunkelman
Jaune Arc – Miles Luna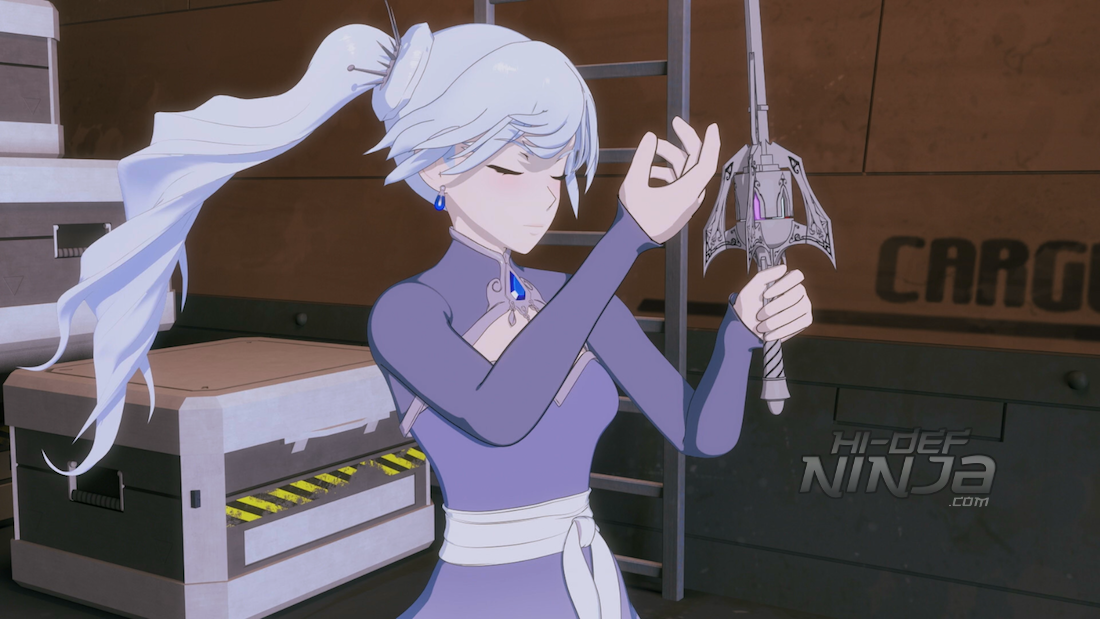 VIDEO QUALITY:
The video is a 1080p AVC presentation that has the bright colors that the series is known to have. I reviewed the previous volume and the coloring is as impressive then as it is now. It is bold and brilliant to go along with the animation. The objects have been rendered in a way that has hard contrast lines. On the other hand, the animation style makes it so that the backgrounds have a "painted" look. Details are sharp and clear. There are a few spots where you'll catch a pixel or two but its never too distracting or unwatchable.
AUDIO QUALITY:
The audio is a DTS-HD Master Audio 5.1 mix and man, am I happy. This is the first time that the series has used an HD mix and it does well. The action is lively with plenty happening on the screen. The effects and music fill the home theater and there is plenty of sound movement. That is something that the talented creators have always been good at sound placement. There are some stronger LFEs with the DTS mix. It gives the action some power. The dialogue has been prioritized well with the effects and music.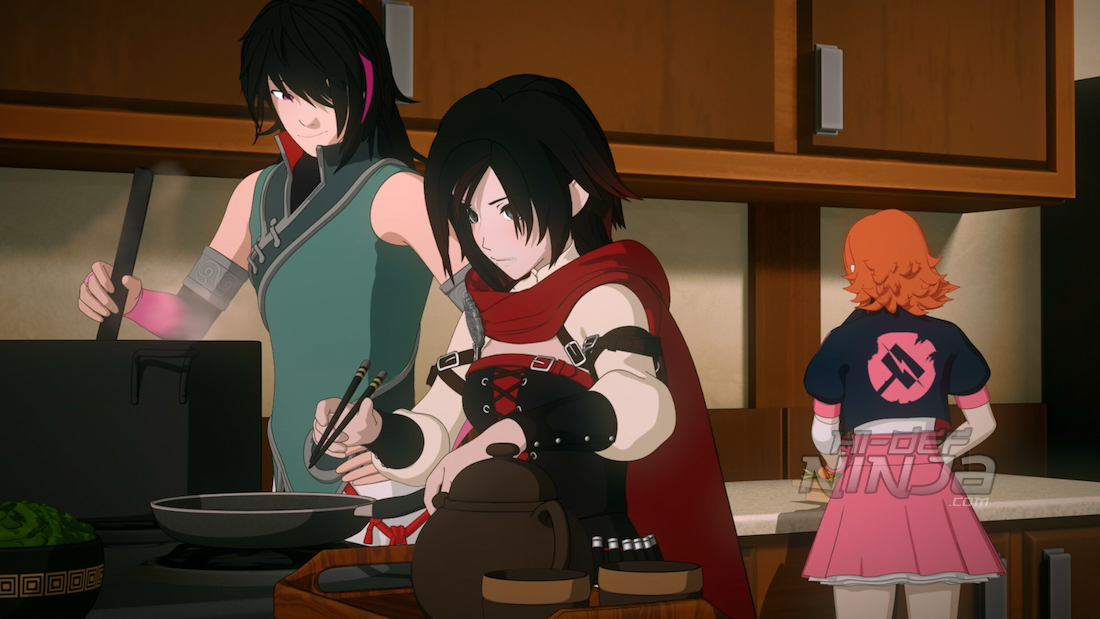 SUPPLEMENTS & PACKAGING
Disc One
-Audio Commentary: with the Writer/Director Commentary
-Audio Commentary: with the Crew.
Disc Two
-Five Years of RWBY: Five years of creating this entertaining series.
-Character Shorts:
Weiss Character Short
Blake Character Short
Yang Character Short
-CRWBY: This is a hefty collection of extras with a variety of clips.
-CRWBY Photos
-Trailers
-Manga Booklet: This is a manga comic of the characters in the show.
Episode List
53. Welcome to Haven
54. Dread in the Air
55. Unforeseen Complications
56. Lighting the Fire
57. Necessary Sacrifice
58. Known by its Song
59. Rest and Resolutions
60. Alone Together
61. A Perfect Storm
62. True Colors
63. The More the Merrier
64. Vault of the Spring Maiden
65. Downfall
66. Haven's Fate
Disc Details
2-disc set w/ 2 Blu-ray Discs
Includes a Manga Booklet
Running Time
204 mins
Edition Ratings
Not Rated
Region Coding
Region A
Video Resolution
1080p AVC MPEG-4
Aspect ratio: 1.78:1
Audio Mixes
English DTS-HD Master Audio 5.1
Subtitles
English SDH
THE BOTTOM LINE:
RWBY remains to be one of the most entertaining animated series on the Internet. The animation style and story is exactly what keeps this interesting and still going strong. The video is on par with the other releases in HD and now Rooster Teeth has stepped up their game the new HD audio. As for the extras, there are some gems in here depending on what you are interested in. Either way, I highly recommend picking this one up and watch this volume in the best way that is available.