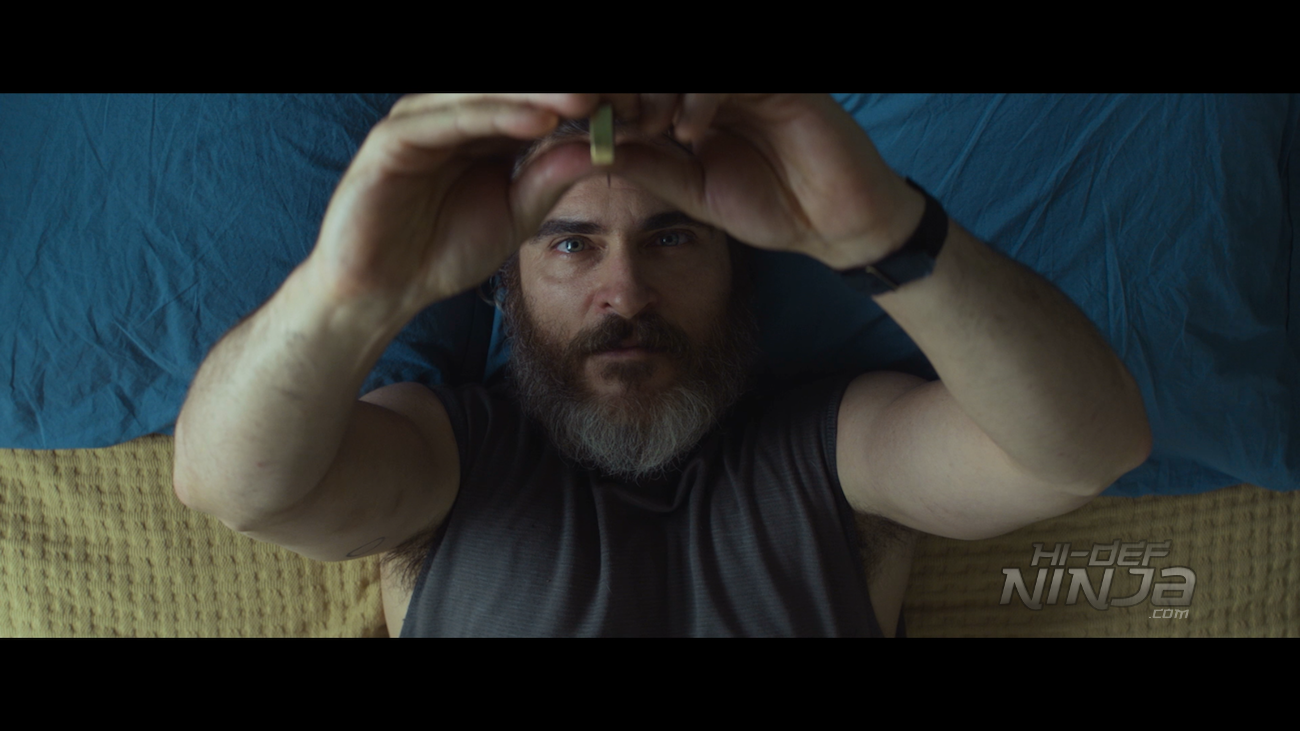 YOU WERE NEVER REALLY HERE Blu-ray Review
The Movie

The Video

The Audio

The Supplements
Joe is a a veteran with a troubled past and a death wish. His job is to locate and recover young girls who are being trafficked. He is relentless and overbearing which makes his perfect for this work. He constantly has these flares of the past and they are incredibly jarring. His newest job is from a State Senator Albert Votto to get his daughter Nina back.
YOU WERE NEVER REALLY HERE is written and directed by Lynne Ramsay. The screenplay and story is based on the novel by Jonathan Ames. The film has a consistent theme: that is to keep everything minimal with random jolts. That goes for the music, the dialogue and cutting of shots. Joaquin Phoenix's unhinged character is exactly what the role needs. He is also unpredictable with how he reacts in any situation. This is all what makes the movie different.
Cast
Joaquin Phoenix – Joe
Ekaterina Samsonov – Nina Votto
Alex Manette – Senator Albert Votto
John Doman – John McCleary
Judith Roberts – Joe's Mother
Alessandro Nivola – Governor Williams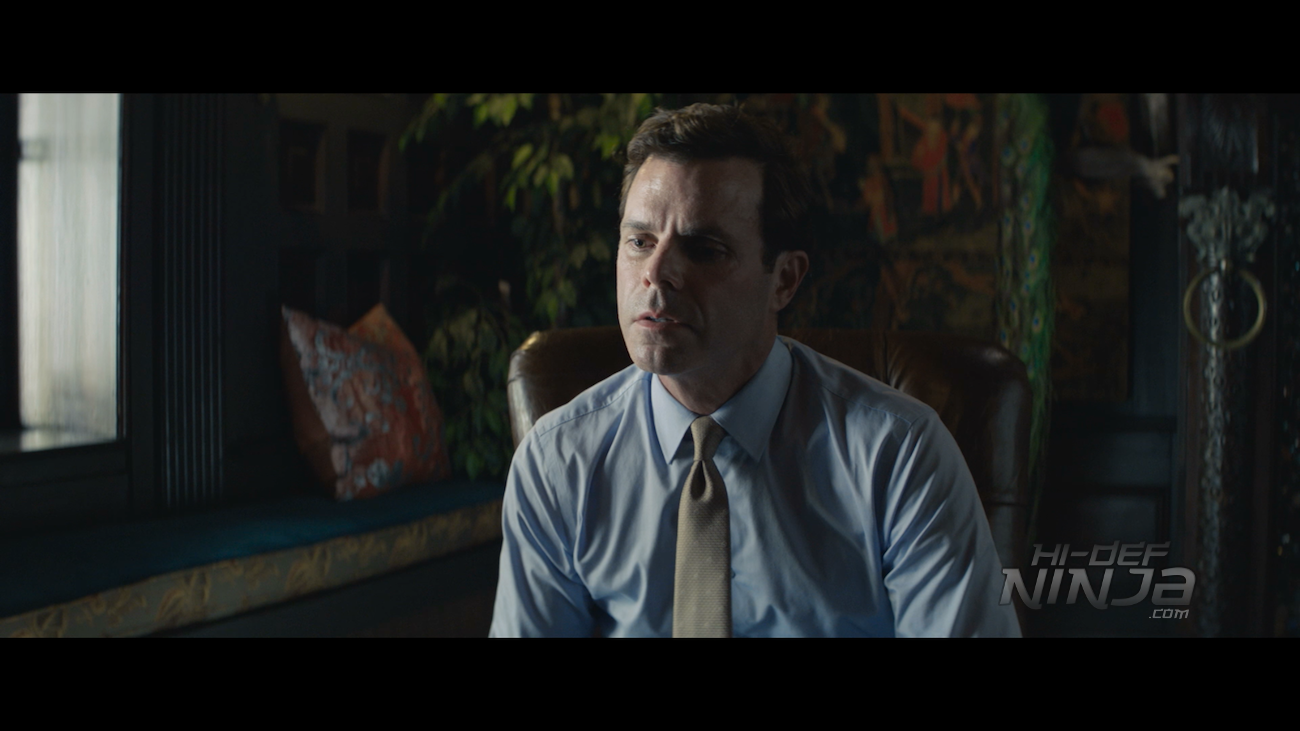 VIDEO QUALITY:
The video is a 1080p AVC transfer that has a sharp, clean look. The details are on point in practically every scene and you get a more visceral feel. It also shows how well done the makeup is with how nice the picture looks. For the most part, skin tones are warm and natural with a lot of the other colors looking bold. The images on screen also have a natural depth to them and this shows the strength of the transfer. The blacks are grainy but very deep and dark. The contrasting is also great with objects being well defined.
AUDIO QUALITY:
The audio is a DTS-HD Master Audio 5.1 mix that is as jarring as the way the plot moves. During Joe's moments of flashes, the music plays tones with heavy bass to match his intensity. It can be heard in all of the channels. The sound effects are clean and unmistaken. The dialogue is also clear and never blown out even during Joe's louder moments.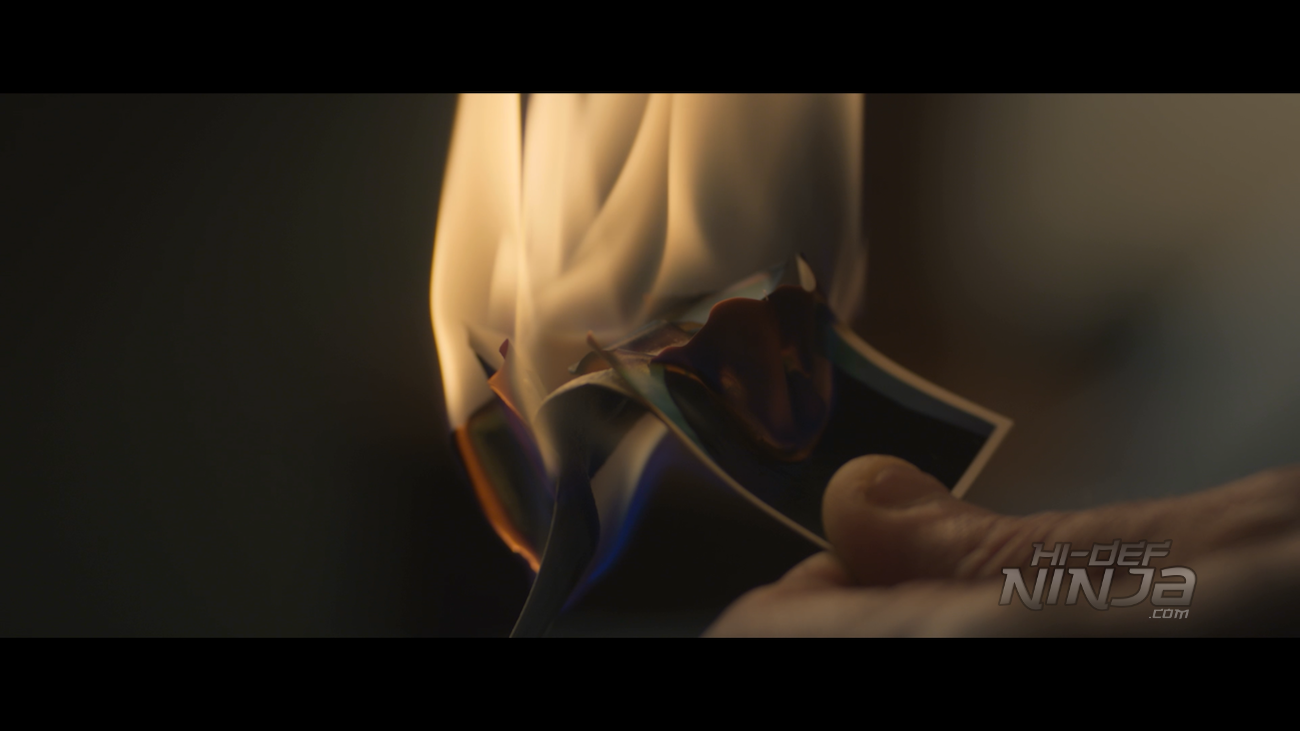 SUPPLEMENTS & PACKAGING
There are no extras included.
Disc Details
1 Blu-ray Disc
Digital copy
Running Time
89 mins
Edition Ratings
Rated R
Region Coding
Region A
Video Resolution
1080p AVC MPEG-4
Aspect ratio: 2.39:1
Audio Mixes
English DTS-HD Master Audio 5.1
Subtitles
English SDH
Spanish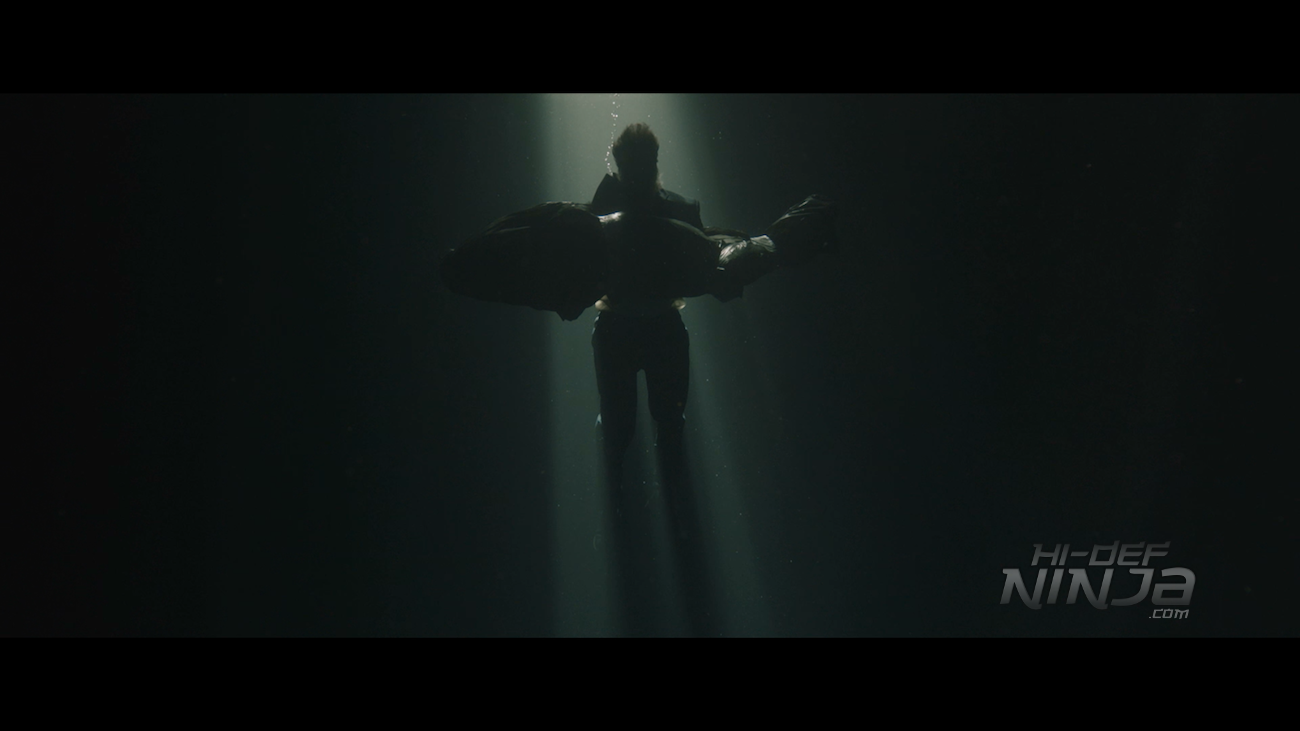 THE BOTTOM LINE:
YOU WERE NEVER REALLY HERE is a very gritty film with solid acting. It will probably be considered as weird by the close-minded. It is unique in many ways but I can clearly see some similarities to Martin Scorsese's TAXI DRIVER minus the narration. Joe clearly cares about the job he is doing to the point of being consumed by it. The Blu-ray is solid with excellent audio and video but there is one huge problem: not a single extra. With a film like this, I was hoping for a commentary, an EPK or some interviews. This is what dragged the score down but it did well in every other category. Otherwise, this is a release that I can highly recommend picking up. This is especially if you are a fan of how deep Joaquin Phoenix gets with characters.