COUNTERPART: The Complete First Season Blu-ray Review
The Show

The Video

The Audio

The Supplements
United Nation employee Howard Silk has been based with the organization for about 30 years.  Called the OI, he is sort of lower in ranks and is never really privy to the goings on there.
 
In 1987, East German Scientists discovered a place where there is access to a parallel Earth called Earth Prime and the regular Silk's world is called Alpha world.  On Earth Prime, there is a Silk who comes to Alpha to retrieve people crossing over and going rogue.  The lines get muddled and it affects Alpha world.
 
COUNTERPART is created by Justin Marks and is a series on the premium channel STARZ.  He has quite the mix of projects that he has worked on and moving up such as THE JUNGLE BOOK (Disney Live-Action), TOP GUN: MAVERICK, and SHADOW OF THE COLOSSUS.  
 
The show has an interesting premise with J.K. Simmons playing a dual role and he does a great job.  You can clearly tell which is which from the way that he carries himself and, of course, his attitude.  The way that they use the parallel reality subplot also explains why the agencies working together know very little about what the other does.  I don't really use this to describe shows or movies…ever but it is really smart.  Things feels very intricate and thought out and playing it close to the chest.   
 
Cast
J. K. Simmons – Howard Silk
Olivia Williams – Emily Silk
Harry Lloyd – Peter Quayle
Nazanin Boniadi – Clare
Sara Serraiocco – Nadia Fierro / Baldwin
Ulrich Thomsen – Aldrich
Nicholas Pinnock – Ian Shaw
Mido Hamada – Cyrus
Betty Gabriel – Naya Temple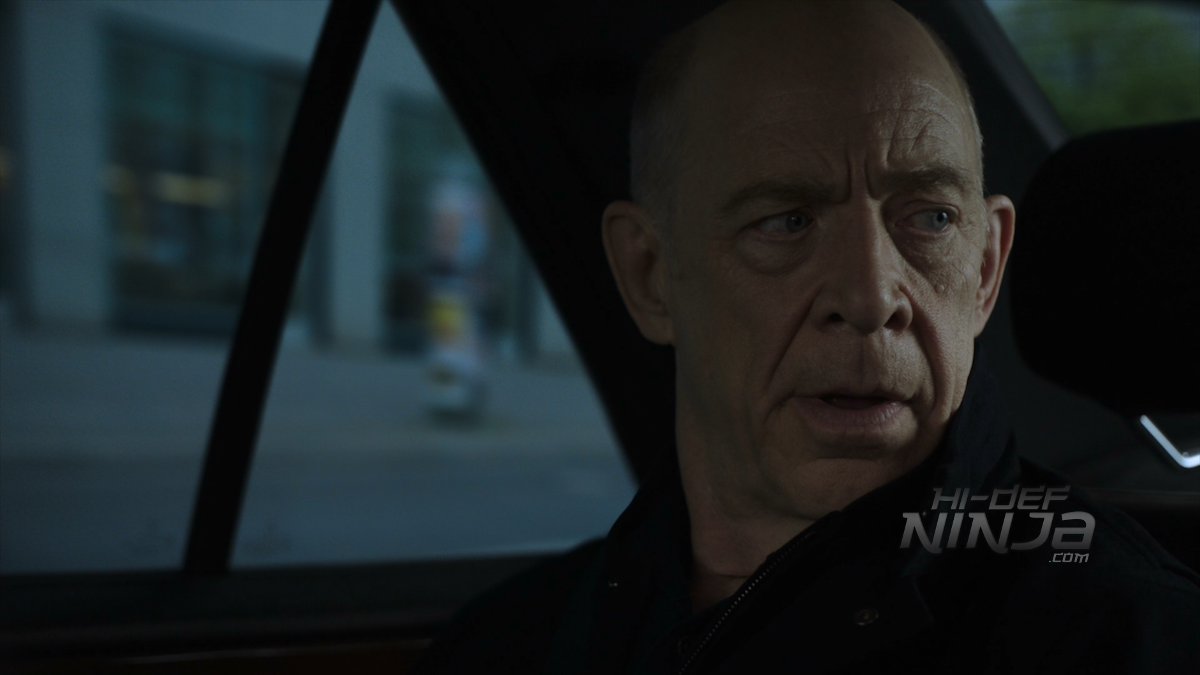 VIDEO QUALITY:
The video is a 1080p AVC presentation that has a clean look to it.  There are some scenes that are a bit dark and it sets the tone for the show.  At times, the shows uses hues to be able to relay tone and placement with tans as well as blues.  Originally I thought it was to make the time period look old but it's to make the worlds look slightly different from each other.  The details are strong and it shows even in the shadowy scenes but look amazing in the daytime.  The contrasting is strong and can waver in the low-lit scenes.
 

AUDIO QUALITY:
The audio is a Dolby TrueHD 7.1 mix that has a clean sound to it. There isn't much in the big action sense however, there are burst of things happening such as the opening episode having a shootout.  The score does fill the speakers and helps with keeping the mysterious tone.  The dialogue is clear and layered well with the score.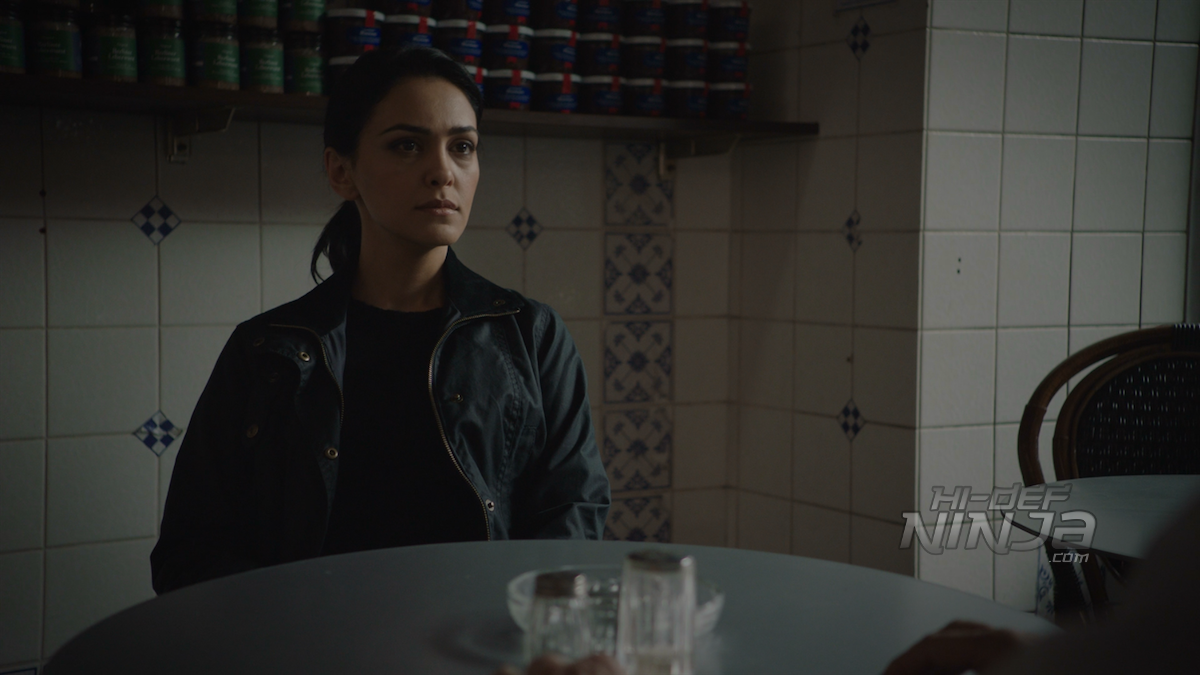 SUPPLEMENTS & PACKAGING
-Season Outlook: A stitched-together trailer.
 
-Inside the World of Counterpart: each episode has one of these extras and make sure to watch the episode before the extras due to the amount of the spoilers they contain.
Episode List
1.      The Crossing
2.      Birds of a Feather
3.      The Lost Art of Diplomacy
4.      Both Sides Now
5.      Shaking the Tree
6.      Act Like You've Been Here Before
7.      The Sincerest Form of Flattery
8.      Love the Lie
9.      No Man's Land, Part One
10.  No Man's Land, Part Two
 
Disc Details
3-Disc Blu-ray2 Set
 
Edition Ratings
Not Rated
 
Region Coding
Region A
 
Video Resolution
1080p AVC MPEG-4
Aspect ratio: 1.78:1
 
Audio Mixes
English Dolby TrueHD 7.1
Spanish Dolby Digital 2.0
 
Subtitles
English SDH
Spanish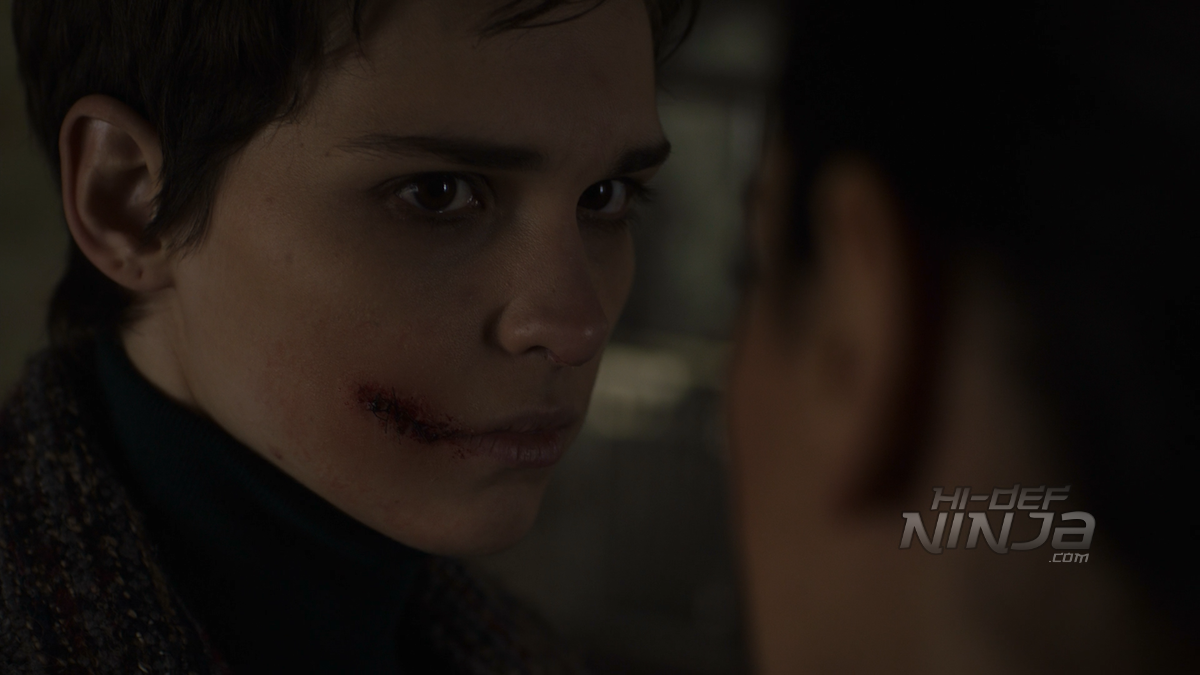 THE BOTTOM LINE:
COUNTERPART has some sci-fi elements but, at the heart of it, this is a show about espionage.  It's very easy to keep track of the various characters and it's very easy to get sucked into this series.  Simmons is top-notch and I really like the "villain".  The Blu-ray looks really good with the details in the darkness and the audio suits the show's needs.  The extras are ok but I really would've loved to see a really good featurette about the show and the characters.  This is a series that I can highly recommend checking out and well worth grabbing the Blu-ray release.