On August 7th Elena of Avalor: The Realm of the Jaquins released to home video and is currently available at most all brick and mortar stores such as Best Buy (link below for online ordering), Wal-mart, Target, etc.
Purchase Elena of Avalor: The Realm of the Jaquins Today!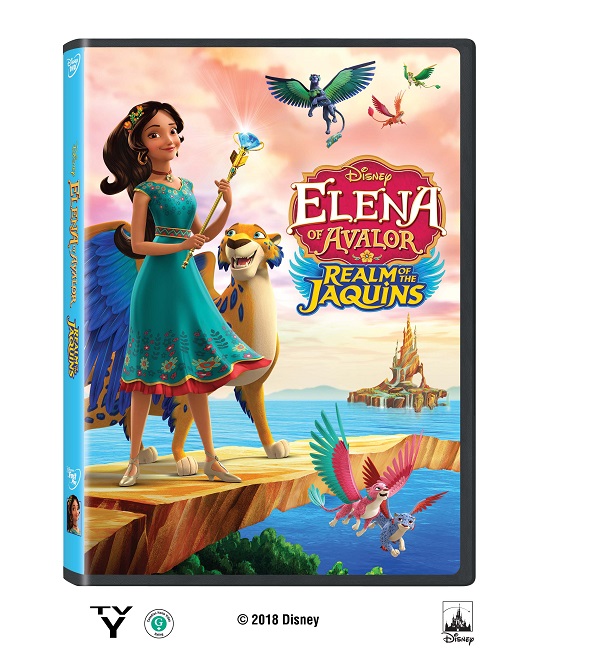 The DVD features 4 episodes of the series and a nice amount of extras.
During her first year as princess of Avalor, Elena (Aimee Carrero) witnesses a young jaquin (Nico) lose to a villain thus costing him his chance at becoming a Guardian of Avalor. Elena heads off to the Jaquin world of Vallestrella to get the King to give Nico a second chance.
Evil siblings Victor and Carla Delgado voiced by Lou Diamond Phillips and Carla by Myrna Velasco try to free an evil forest sprite so they can take over Avalor. The sprite, Marimonda (Noel Wells), plays her character well with lots of rhyming whilst Cheech Marin (Oliver and Company) voices the magical dragon to provide humor in his cameo.