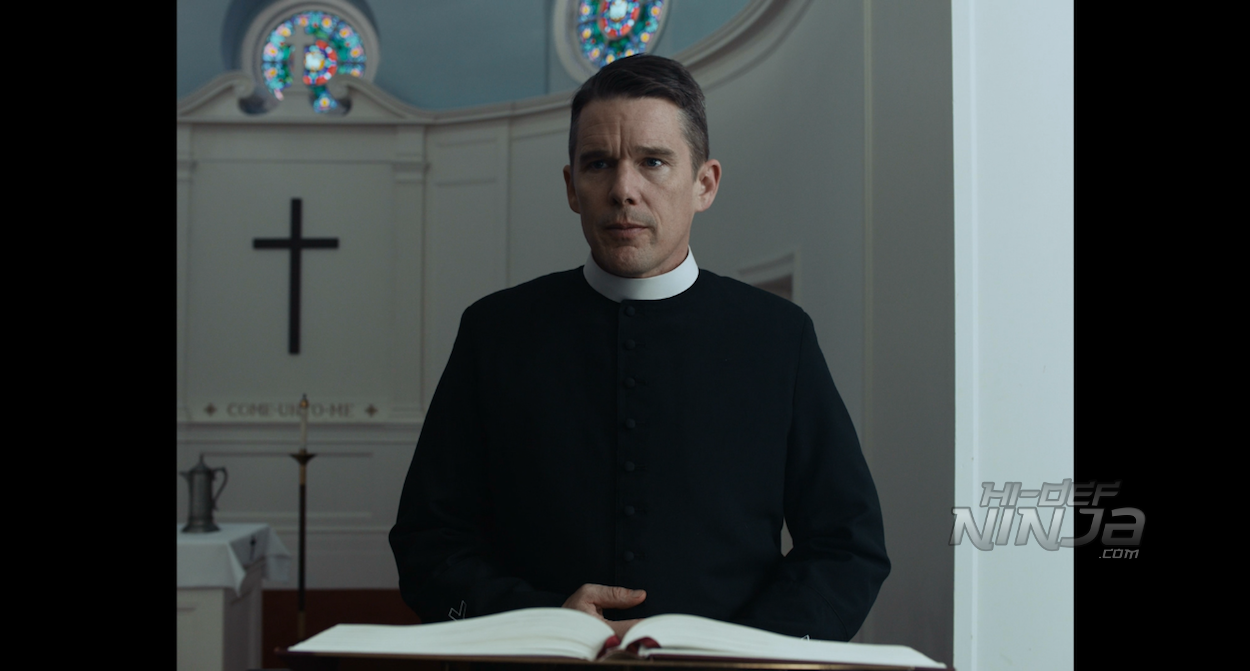 FIRST REFORMED Blu-ray Review
The Movie

The Video

The Audio

The Supplements
In Snowbridge in Albany County, New York, there is a church called First Reformed. It has stood there for 250 years and it is a landmark for the area as well as being on a part of the underground railroad. Caring for the church and its congregation is former military chaplain Reverend Toller. He has decided to write in a journal for a year to put his thoughts to paper instead of electronically to capture everything.
There is nearby megachurch that owns First Reformed and they want to have a celebration for the church's anniversary. At the same time, one of the his congregation named Mary comes to the reverend because of her husband Michael. He wants Mary to get an abortion due to his beliefs that the environment won't last for his children to have a good future.
FIRST REFORMED is written and directed by Paul Schrader. He previously directed some well-known films such as CAT PEOPLE and AMERICAN GIGOLO. He has also written a lot of screenplays for Martin Scorsese such as TAXI DRIVER, RAGING BULL, and BRINGING OUT THE DEAD. Knowing this, you can see his fingerprints on Toller's character and how his changing views play out in the film. Ethan Hawke brings some very raw emotion to the character and makes his inner conflict seem more plausible. He seems like he wants to explore more in life but is swayed by the shortcomings that some people choose to overlook.
This movie tries to tackle a number of issues such as religion, global warming, abortion, faith, and loss. These are integral to the plot and are the internal struggles that the characters are going through. With Toller in particular, he begins to completely question everything but it isn't after meeting Michael and Mary. His past has been lingering in the background of his life but it has affected everything. It is very hard to explain without revealing a few things about the plot that work better if they naturally unfold rather than learning them at the beginning.
Cast
Ethan Hawke – Reverend Ernst Toller
Amanda Seyfried – Mary
Cedric Kyles – Pastor Jeffers
Victoria Hill – Esther
Philip Ettinger – Michael
Michael Gaston – Edward Balq
Bill Hoag – John Elder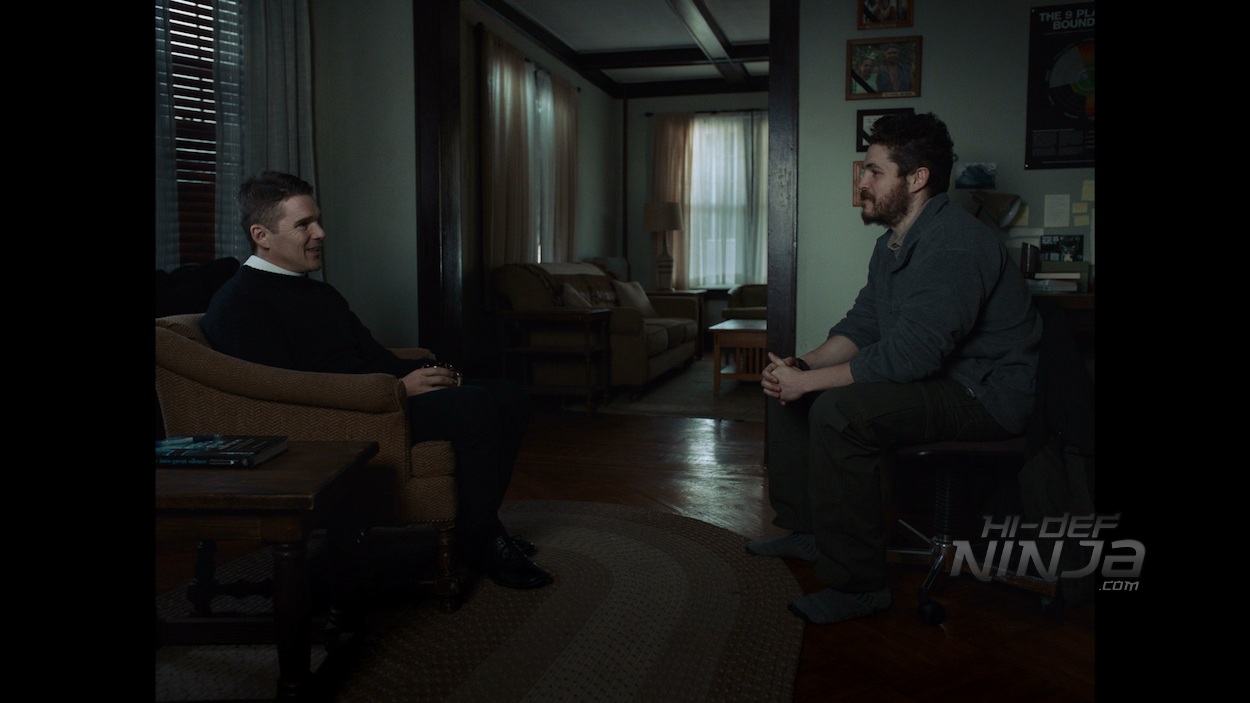 VIDEO QUALITY:
The video is a 1080p AVC presentation that is framed in 1.34:1. There is little dramatic movement in the camera so every scene feels static and focused on a particular character. There are maybe 2 moving shots and but they are minimal with the actor doing the actions from side to side. The intricacies in the shots are sharp and highly detailed. The images are clean but there are only a few moments that have any boldness in the coloring. The rest of the time, the colors are bright but with no real brilliance to them. As far as the lighting goes, the movie is typically very dark. There aren't any issues that I could see with a movie maintaining this kind of tone.
AUDIO QUALITY:
The audio is a DTS-HD Master Audio 5.1 that is very dialogue centric with all of the conversations between the characters. The narrative from Hawke has brought his voice with all of the recognizable sound in his voice. The echoing in the churches does fill the rear channels and the sound is subtle. The church music also sounds excellent on the mix.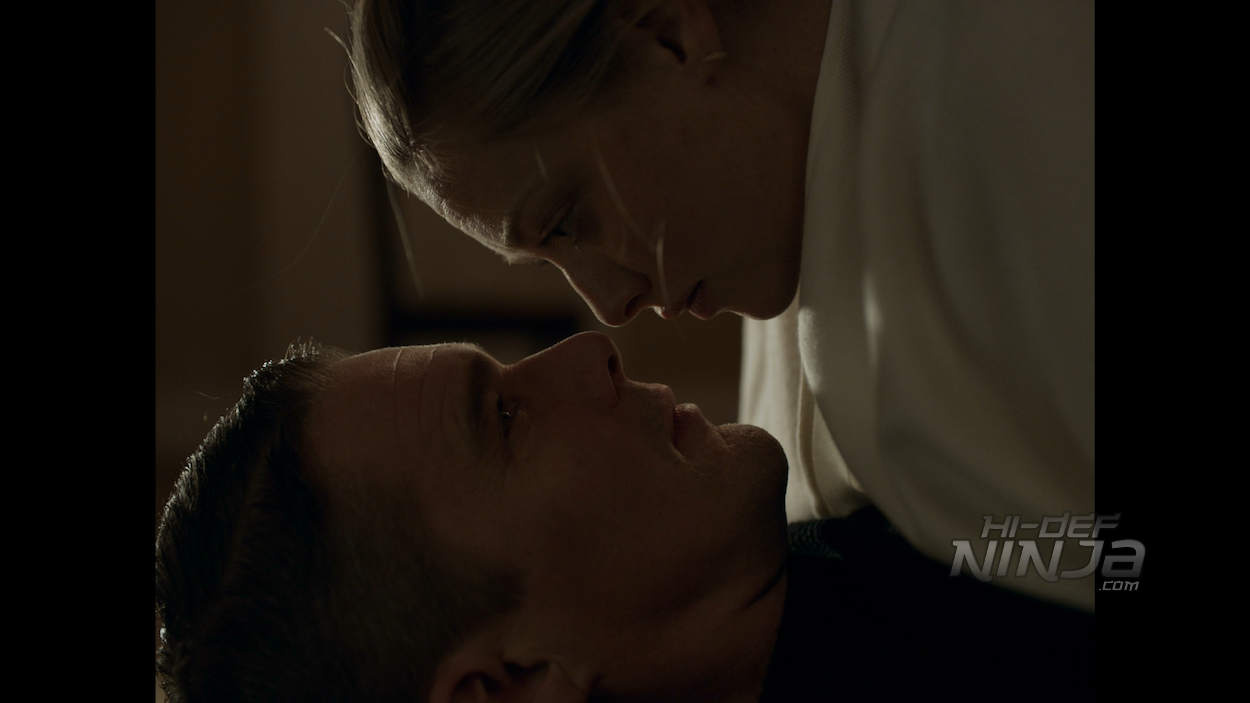 SUPPLEMENTS & PACKAGING
-Audio Commentary: with Writer/Director Paul Schrader.
-Discernment: Contemplating FIRST REFORMED: This has interviews with the cast and directors from the film.
Disc Details
1 Blu-ray Disc
Digital Copy
Running Time
113 mins
Edition Ratings
Rated R
Region Coding
Region A
Video Resolution
1080p AVC MPEG-4
Aspect ratio: 1.34:1
Audio Mixes
English DTS-HD Master Audio 5.1
Subtitles
English SDH
Spanish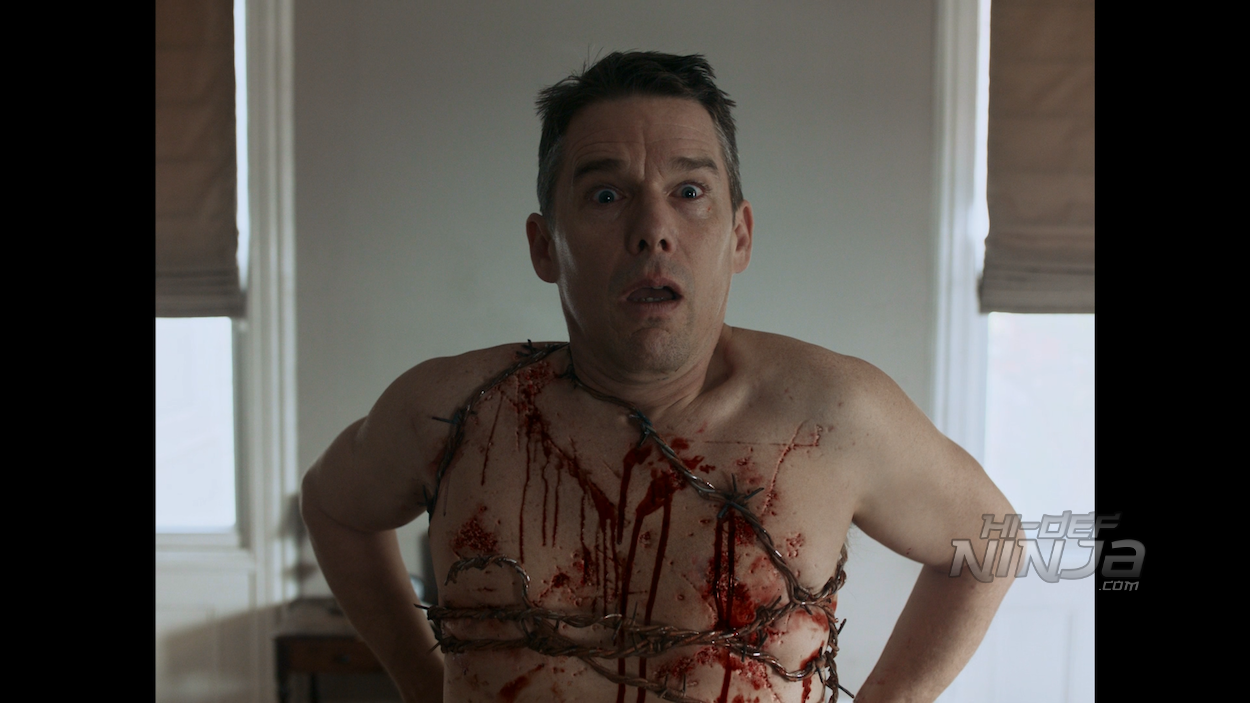 THE BOTTOM LINE:
FIRST REFORMED is a slow burn and definitely worth watching. The acting is great and the story is relevant to a lot of the issues happening right now. I will say that the framing threw me off a bit though. I know it is an artistic preference but I don't think it added enough to stand behind doing it. To each their own. The video transfer is clear and the audio works well with the release. There aren't a lot of extras included but the featurette has some really good information. All in all, the good things about this movie make it worth a look.