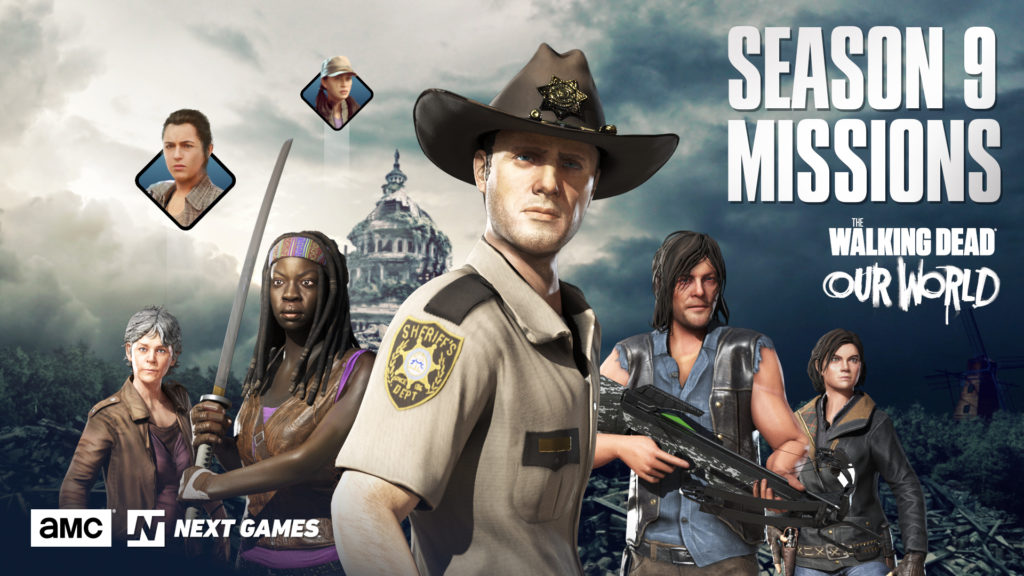 AMC Games and Next Games' recently released The Walking Dead: Our World – a location-based, augmented reality mobile game.
Expanding on AMC's hit TV series The Walking Dead: Our World lets players fight off the Walker apocalypse in their own neighborhood or anywhere they go for that matter. Whether it's a famous landmark or a scenic locations, the game map, powered by Google Maps, allows users to experience the action of AMC's The Walking Dead anywhere they go.
Defend your surroundings by fighting walkers on the streets, in the park, on your sofa – wherever you are and whenever you feel like it. Join forces with Rick, Daryl, Michonne and all your favorite characters from AMC's The Walking Dead and team up with friends by chatting within your guild and earning rewards.
Get ready for The Walking Dead Season 9 with special missions in-game every week after the new episodes air on TV.
I'll be meeting with Clayton Neuman, VP of Games & Entertainment at AMC Networks during NYCC so come back for more after NYCC to see what's new and upcoming for the game!