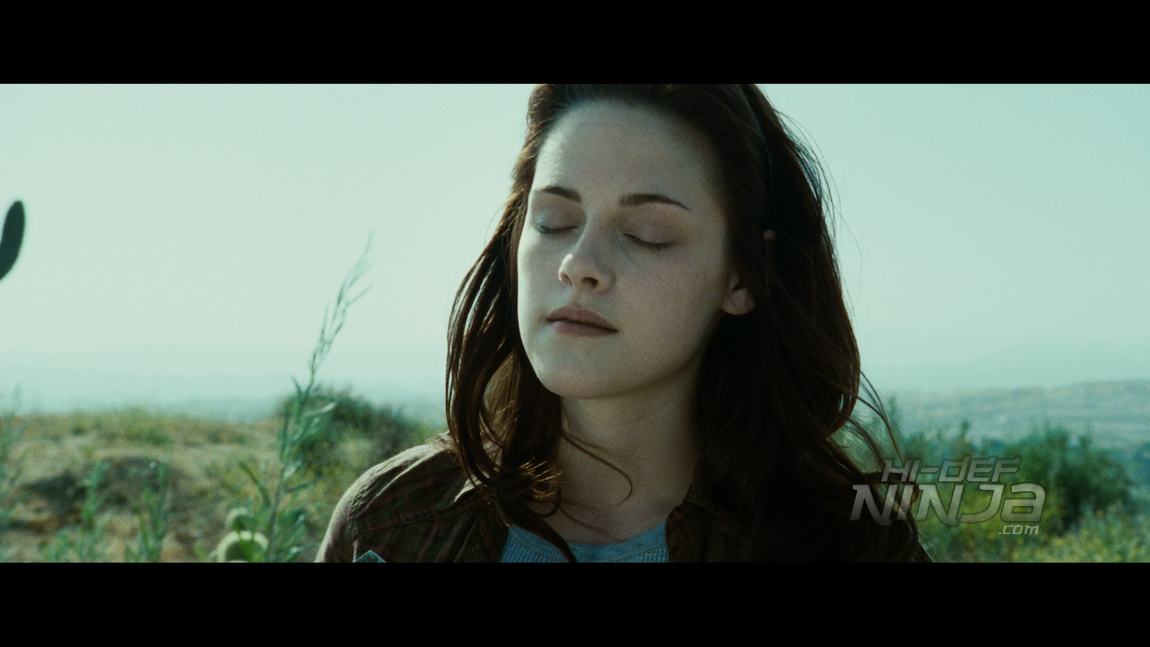 TWILIGHT 4k Ultra HD Review
The Movie

The Video

The Audio

The Supplements
Bella Swan is made to move everything she knows in sunny Arizona with her mother and is headed to Forks, Washington with her father Charlie. In this small town, there is rarely sun and the town seems like a typical spot. While at school, she learns about the Cullens; a group of kids who have been adopted by a local family. One day in the school's parking lot, Bella is nearly struck by a car but Edward Cullen stops it with his bare hands. Through sheer coincidence, Edward and Bella are lab partners and he becomes infatuated by her. She learns that he is a vampire and so is his entire family.
 
TWILIGHT is directed by Catherine Hardwicke and has a variety of projects on his resumé. It is based on the book of the same name by Stephenie Meyer. With this, she is beginning a series about a much larger world.
 
Cast
Kristen Stewart – Bella Swan
Robert Pattinson – Edward Cullen
Peter Facinelli – Carlisle Cullen
Elizabeth Reaser – Esme Cullen
Ashley Greene – Alice Cullen
Kellan Lutz – Emmett Cullen
Nikki Reed – Rosalie Hale
Jackson Rathbone – Jasper Hale
Billy Burke – Charlie Swan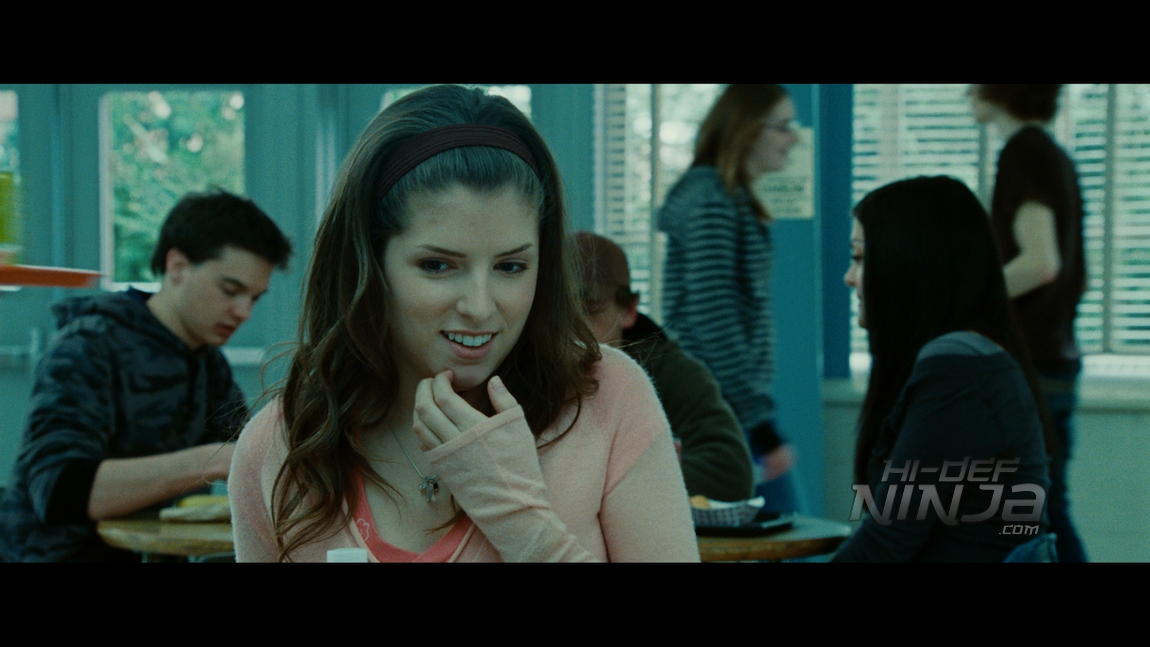 VIDEO QUALITY:
4k UHD
The video is a 2160p HEVC presentation that boosts some of the noticeable grain on the film. There are a few times where the grain gets clumpy and the contrasting can lose those sharp lines. The coloring of the movie is affected by the bluish/greenish coloring during the entire time in Forks. You can see the coloring of other object but the skin tones especially are directly affected. The blacks are inky in most areas with a couple of contrasting ticks that pop up. However, the details are strong and sharp.
AUDIO QUALITY:
4k UHD
The audio is a Dolby Atmos mix that defaults to a Dolby TrueHD 7.1 mix. There are a few places where you can hear a difference in the upgraded mix but only in the busiest of settings. There are places like school or the stormy baseball game. You hear the storm and the game happening all around there should be more oomph behind the mix.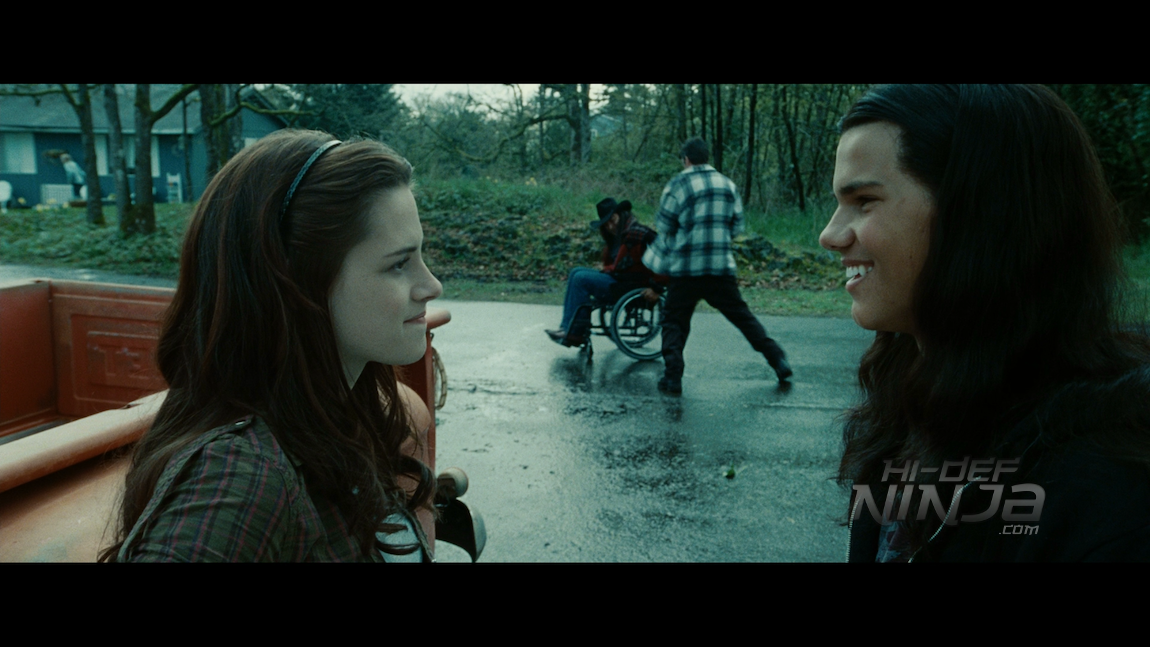 SUPPLEMENTS & PACKAGING
-TWILIGHT Tour. . .Ten Years Later: This has Jackson Rathbone and Catherine Hadrwicke visiting Portland and other spots
-A Conversation with Stephenie Meyer: She is the author and this is her speaking about carious parts of her like and writing the books.
-Music: The Heartbeat of TWILIGHT: This is the creation of the music for the movie.
-Becoming Edward: This looks at how Robert Pattinson became the character.
-Becoming Bella: This is about Kristen Stewart becoming Bella Swan.
-Catherine Hardwicke's Vampire Kiss Montage: This is a montage of vampire bites.
-Catherine Hardwicke's "Bella's Lullaby Remix" Music Video
-Edward's Piano Concert: air piano.
-TWILIGHT Cast Interview:xxxxx Kristen Stewart and Robert Pattinson
-TWILIGHT Cast Interview: Cam Gigandet
-TWILIGHT Cast Interview: Edi Gathegi and Rachelle Lefevre
-TWILIGHT Premiere on the Red Carpet
-Cast Interviews on the Red Carpet
-Stephenie Meyer Talks About the TWILIGHT Saga: This is the author speaking about eh entire series.
  
Disc Details
2-disc set w/ 1 4k UHD and 1 Blu-ray
Digital copy
 
Running Time
122 mins
 
Edition Ratings
Rated PG-13
 
Region Coding
Region A
 
4k UHD
Video Resolution
2160p HEVC H.265
HDR: Dolby Vision and HDR10
Aspect ratio: 2.40:1
 
Audio Mixes
English Dolby Atmos
English Dolby TrueHD 7.1
Spanish Dolby Digital 5.1
 
Subtitles
English
English SDH
Spanish
 
Blu-ray
Video Resolution
1080p AVC MPEG-4
Aspect ratio: 2.40:1
Audio Mixes
English DTS-HD Master Audio 5.1
Spanish Dolby Digital 5.1
 
Subtitles
English SDH
Spanish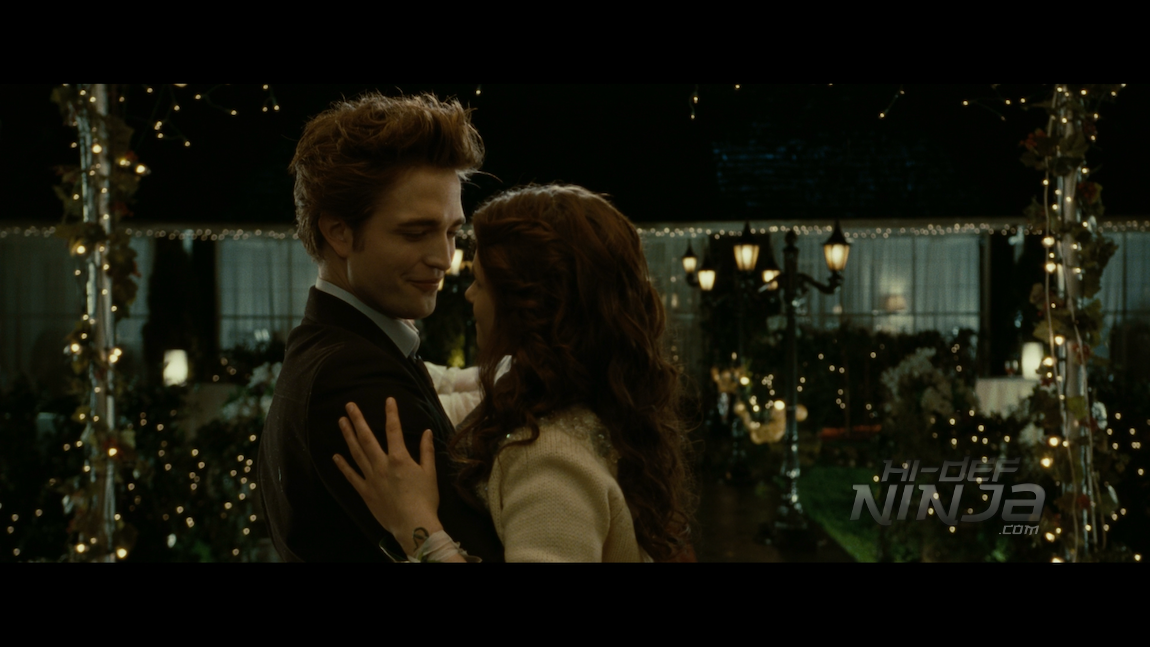 THE BOTTOM LINE:
TWILIGHT is a good start to an inconsistent series. The 4k UHD here has some good-looking points and a few negative ones. The audio seems like a bit if a lateral movie but there are some scenes that try to use the new mix. There are a ton of extras so I can say that there isn't a skimping on that. If you're a fan, if you don't own it, or if you're looking to upgrade I can say to pick this up.