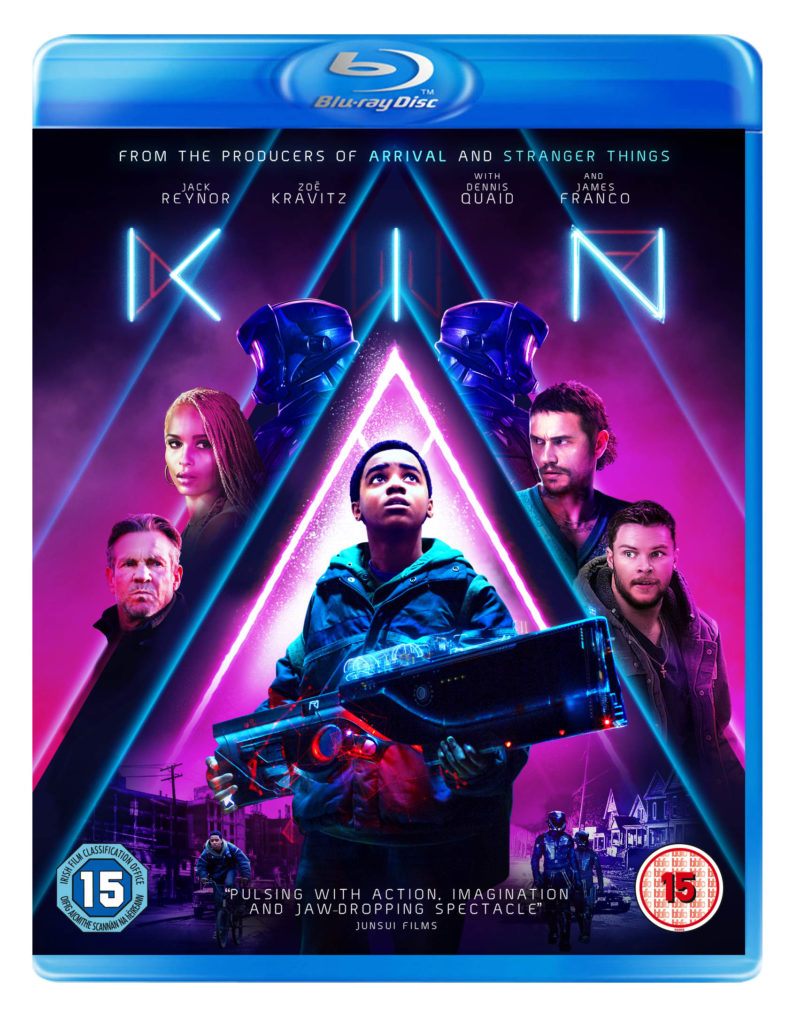 14-year-old Eli (Myles Truitt) lives in Detroit with his father Hal (Dennis Quaid). On the eve of his estranged brother Jimmy's (Jack Reynor) return from prison, Eli breaks into an abandoned building site, where he stumbles upon the aftermath of an intense shoot out and a mysterious otherworldly weapon hidden amongst the rubble…

Back at home, Jimmy's arrival causes trouble for the family as he struggles to pay back local gangster Taylor (James Franco), the man who kept him alive inside. After a disastrous attempt to secure money ends in tragedy, Jimmy hits the road with Eli in tow. Chased by a criminal gang bent on revenge, it turns out that Eli's weapon brings a much more dangerous set of pursuers, who may not be from this world.

With an all-star cast and a stunning soundtrack from Mogwai, Kin blends sci-fi and action in a slick, stylish thriller about family, loss and corruption.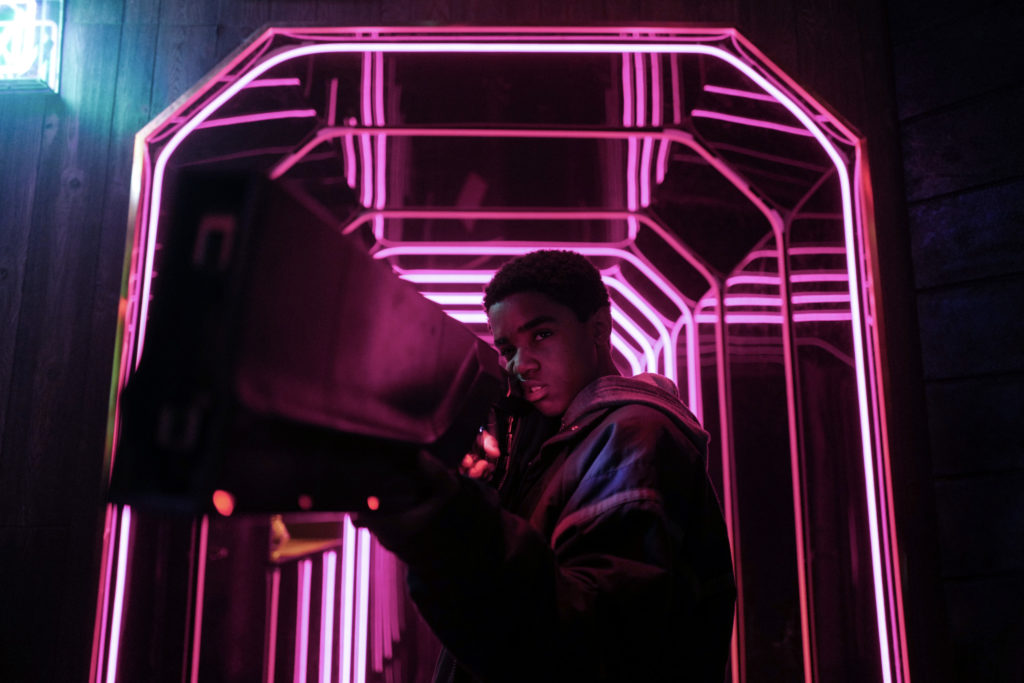 KIN Blu-rayTM Special Features:
* Audio Commentary with Co-Directors Jonathan & Josh Baker Screenwriter Daniel Casey
* Bag Man: Original Short (with optional audio commentary by co-directors Jonathan and Josh Baker)
* Enhanced Visual FX Breakdown
* Theatrical Trailer
* Thicker Than Water: The Making of Kin
* Deleted Scenes
* Learned Behaviour: Special Features at Work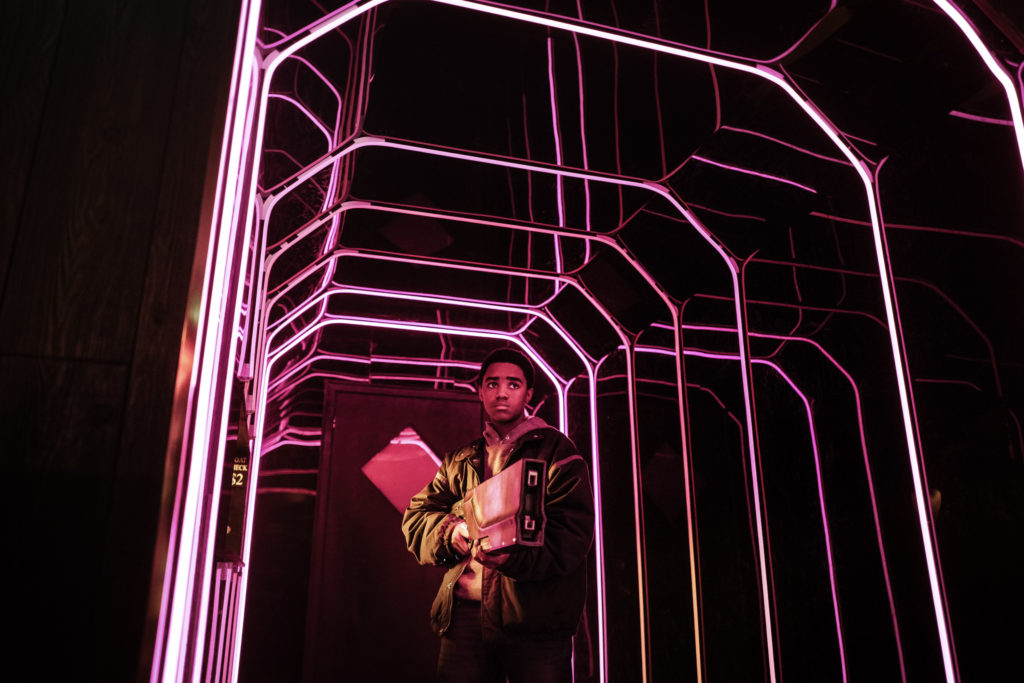 One lucky winner will be the proud owner of the following – 
Kin Blu-ray
Kin Soundtrack CD by Mogwai 
Signed Mogwai 12×12 alternative 'Kin' LP artwork print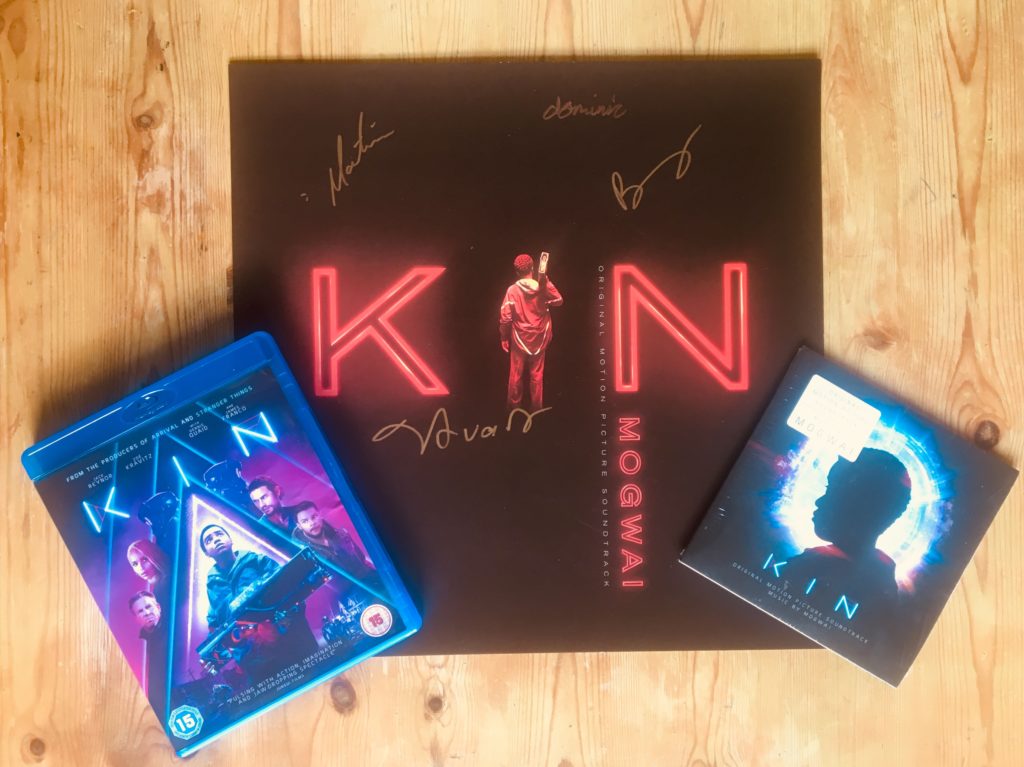 To be in with a chance to win, simply reply to this post and your name will be added to the hat.
Winner will be chosen at random and contacted via the email address registered to the comment. Competition is open to UK residents only.