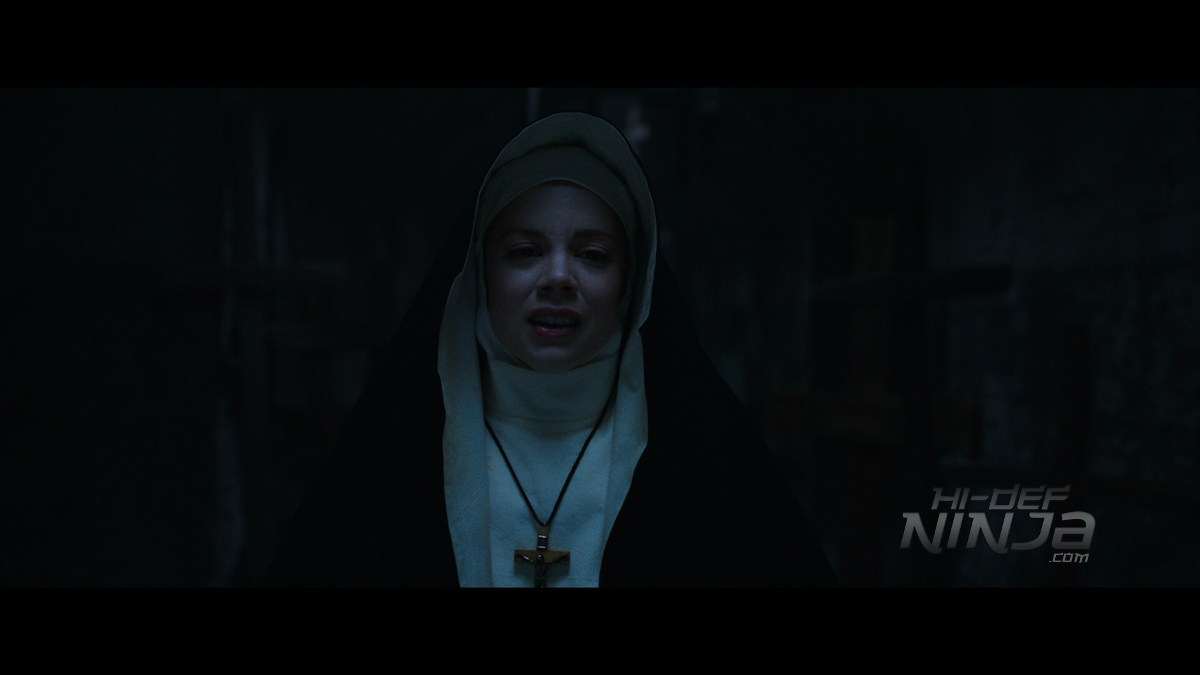 THE NUN Blu-ray Review
The Movie

The Video

The Audio

The Supplements
In 1952 at Saint Cartha's Monastery in Romania, 2 nuns are trying to get ahold of a relic to stop an evil there.  Sister Victoria makes it out but she is forced to hang herself.  She is found by a local who provides supplies for the monastery named Frenchie.
When the news reaches The Vatican, they ask Father Burke to investigate with a novitiate named Sister Irene.  She is a teacher in London who has her faith in God but also believes that there is a scientific explanation for why things happen.  They arrive in Romania to meet a "local" named Frenchie and he will take them to the monastery to speak with the other sisters there.
THE NUN is directed by Corin Hardy and he has worked on some various projects before this film.  This is a part of what Warner calls THE CONJURING Universe and this marks the 5th film in the series.  On the timeline, it is the first entry so far but I think one of the creepiest.  Religious horror can be freaky sometimes and this turns it up a notch.  Bonnie Aarons as The Nun makes the character with her facial expression but especially her eyes.  
Cast
Demián Bichir – Father Burke
Taissa Farmiga – Sister Irene
Jonas Bloquet – Maurice "Frenchie" Theriault
Bonnie Aarons – Valak / The Nun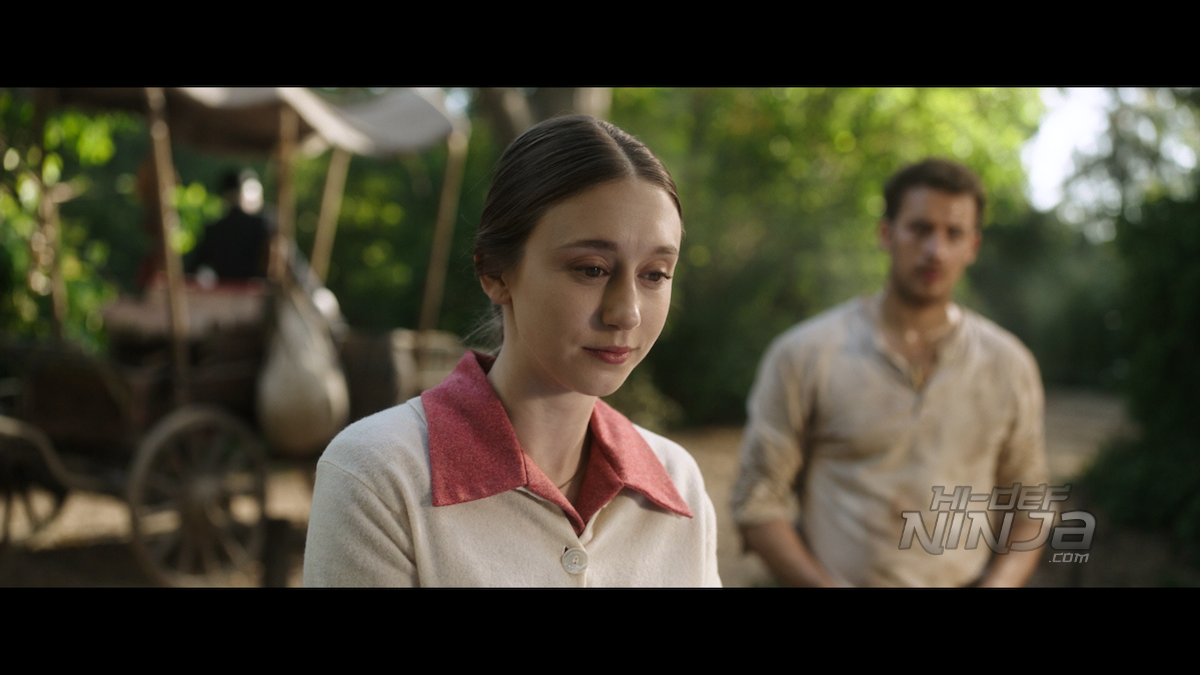 VIDEO QUALITY:
The video is a 1080p AVC presentation that has a surprisingly clear picture; even though there is a lot of fog/smoke used.  Details are sharp with the textures of the stone walls and very old wooden components such as doors as well as old crosses in the graveyard.  Most of the scenes are in the dark, at night, or in very low light so the film has plenty of deep blacks.  They are inky and when the evil nun is against the black, all that you can see is her pale face.  Contrasting is spot on with nothing getting muddled or lost in the images.  As far as coloring goes, the beginning and the few shots outside have bright greens.  There is one set that has some really intense reds.
AUDIO QUALITY:
The audio is a Dolby Atmos mix that defaults to a Dolby TrueHD mix depending on your equipment.  Let me just say: this is the creepiest audio that I have heard to date.  The overhead speakers, along with the visuals, immerses you in this world where you don't know where the next sound will be heard.  Voices and effects in the surround speakers help with the jumps scares.  In the tighter spaces, the entire sound field fills with echoing and other reverberating audio. The score has some big LFEs and when objects are slammed.  The dialogue is well prioritized with the music and effects.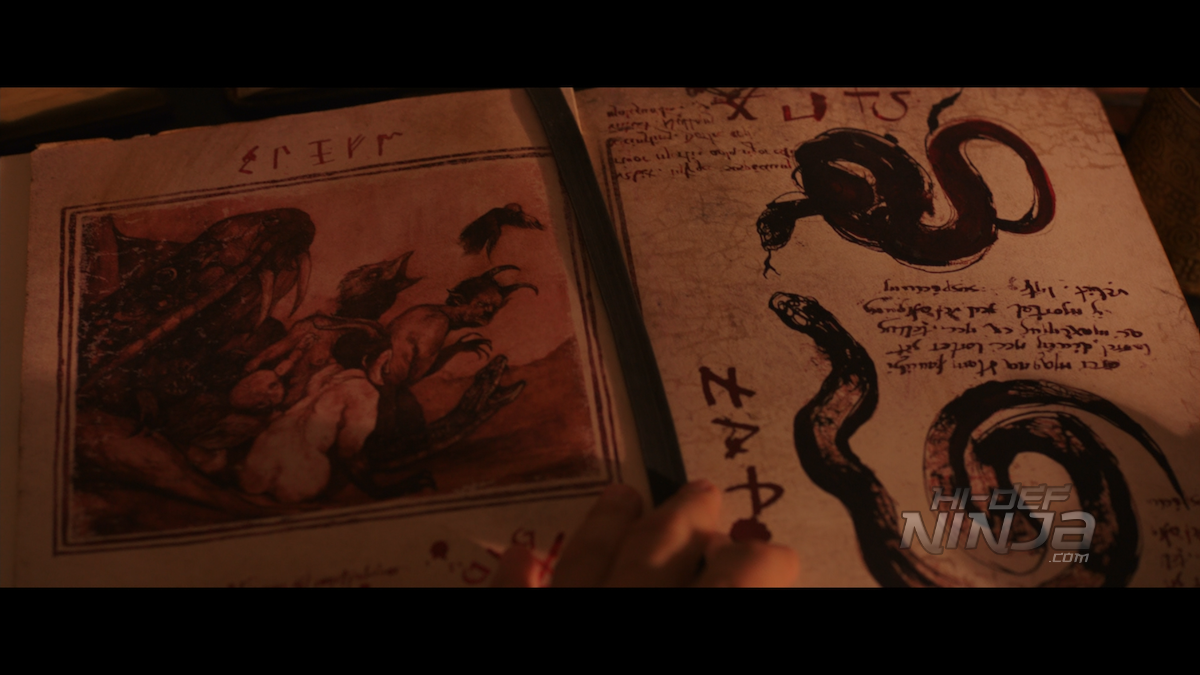 SUPPLEMENTS & PACKAGING
-A New Horror Icon: This focuses on how James Wan created a new horror character that is appropriately creepy.
-Gruesome Planet: This explores the various filming locations for the movie.
-The CONJURING Chronology:  This is a breakdown of how the various films in this horror universe connect.
-Deleted Scenes
Disc Details
2-disc set w/ 1 Blu-ray and 1 DVD
Digital copy
Running Time
97 mins
Edition Ratings
Rated R
Region Coding
Region Free
Video Resolution
1080p AVC MPEG-4
Aspect Ratio: 2.4:1
Audio Mixes
English: Dolby Atmos
English: Dolby TrueHD 7.1
English: DTS-HD Master Audio 5.1
French Canadian: Dolby Digital 5.1
Spanish: Dolby Digital 5.1
Portuguese: Dolby Digital 5.1
English: Dolby Digital 5.1
Subtitles
English SDH
French
Portuguese
Spanish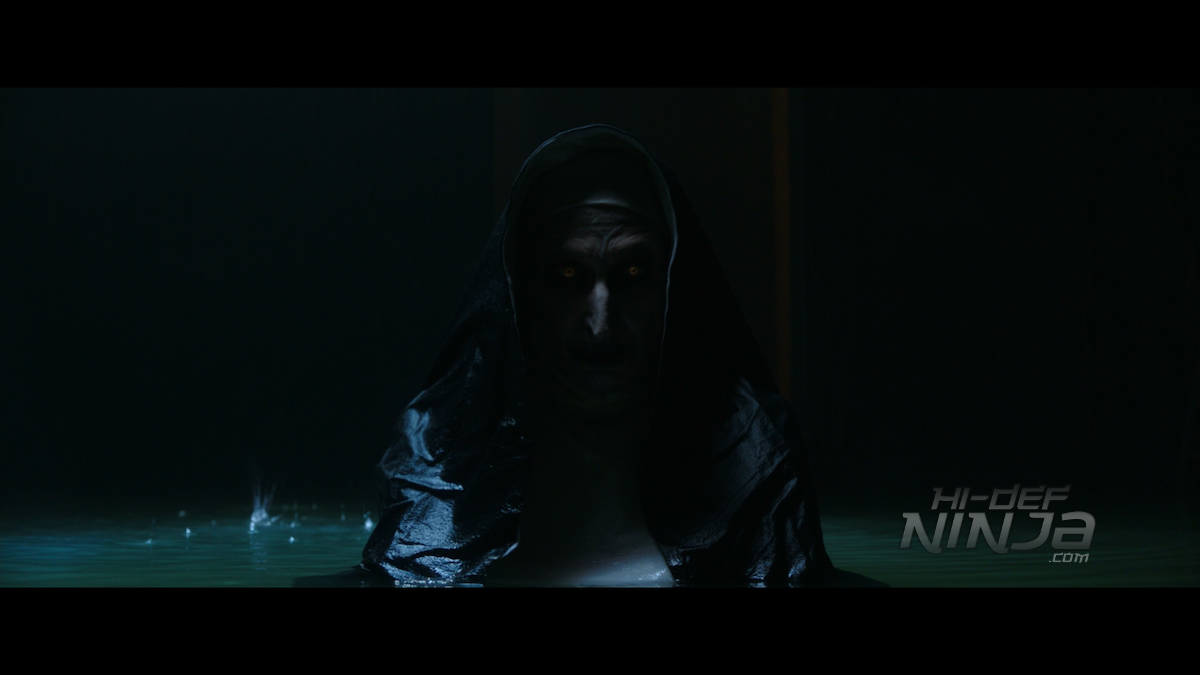 THE BOTTOM LINE:
This is a jarring movie with a haunting horror character.  This universe is expanding for the better with the movies adding more to the mythos with every entry.  The audio and video on the release are fantastic.  The extras are ok but I would've liked a little more substance.  It's been a long time since I've been this scared from a movie in my home.  I highly recommend picking this up.