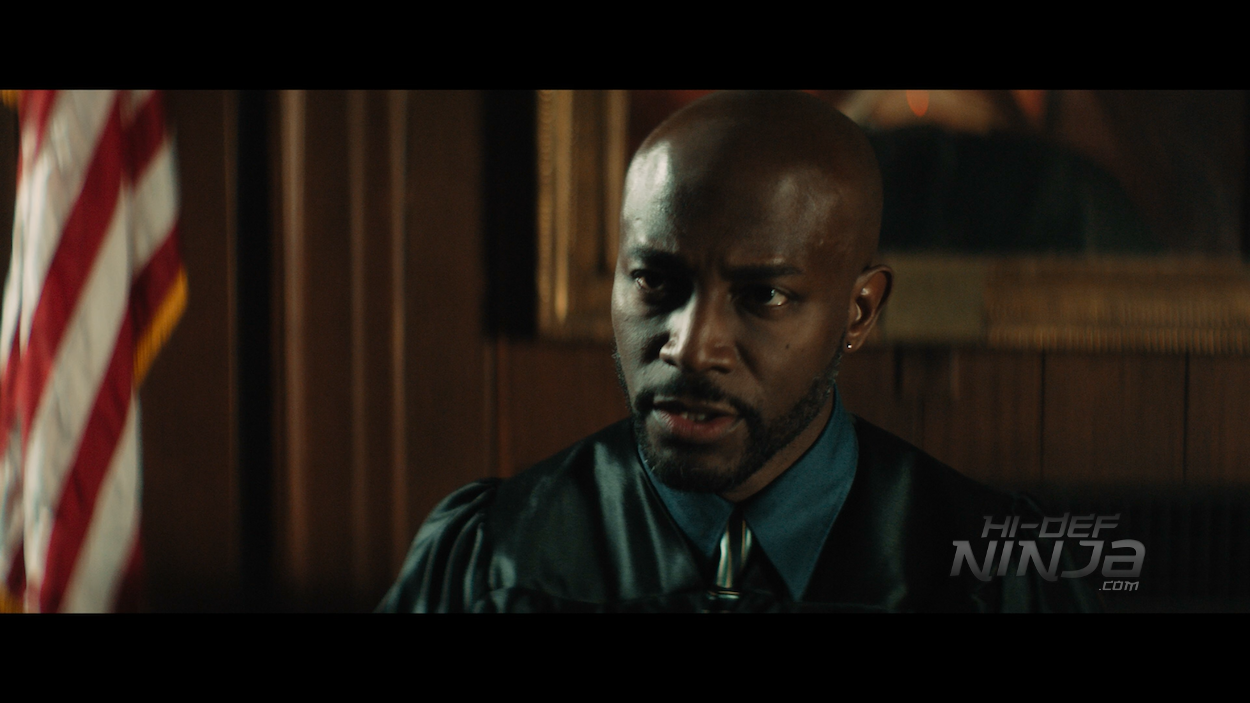 RIVER RUNS RED 4k Ultra HD Review
The Movie

The Video

The Audio

The Supplements
Judge Charles Coleman and his wife Eve have worked hard enforcing the law over the years so much that their son has joined the police academy. While on his way to his first day, he waves "hello" to some local cops named Von and Rory but they think that he is going them the finger. They pull him over, ask him for his license and insurance but as he reaches for his wallet in the backseat, Von yells "GUN!" They unload their mags but soon realize that he didn't have a weapon. Rory pulls a drop gun from the trunk of the cruiser and plants it on the body. Because of all the planted evidence, the very system that both Charles and Eve have put so much faith into has failed them. However, this isn't over.
RIVER RUNS RED is written and directed by Wes Miller. He has directed a few movies such as PRAYER NEVER FAILS and LILY GRACE: A WITCH STORY so he doesn't have a set genre. In this, he tries to tackle a top that has been in the American news over the past several years as far as the police jumping to use their firearms. Twisted around that is how families cope with how the law has worked in these situations. The movie feels like it rolls over the plot with no one thing feeling like it was given adequate time onscreen. If the movie had about 20-30 mins longer on it, these points could've really been fleshed out.
Cast
Taye Diggs – Charles Coleman, Sr
John Cusack – Horace
George Lopez – Javier
Luke Hemsworth – Von
Gianni Capaldi – Rory
VIDEO QUALITY:
4k UHD
The video is a 2160p HEVC presentation that has a nice, digital transfer. Meaning the images look like they were captured by digital means. The details on clothing and faces are sharp. It does show some of the actor's ages such as Cusack and Lopez. Some of the lower lit scenes feel like they are missing the true blacks that you might find in other 4k transfers. The whole scene where the police pull over their victim has some odd lighting that looks odd.
AUDIO QUALITY:
4k UHD
The audio is a DTS-HD Master Audio 5.1 mix that has some strong points. Tempers flare and a lot of the movie is dialogue with a lot of yelling by various characters. There are also points where characters discharge forearms so the speakers get some good use. Other effects come off correctly and with a clean sound.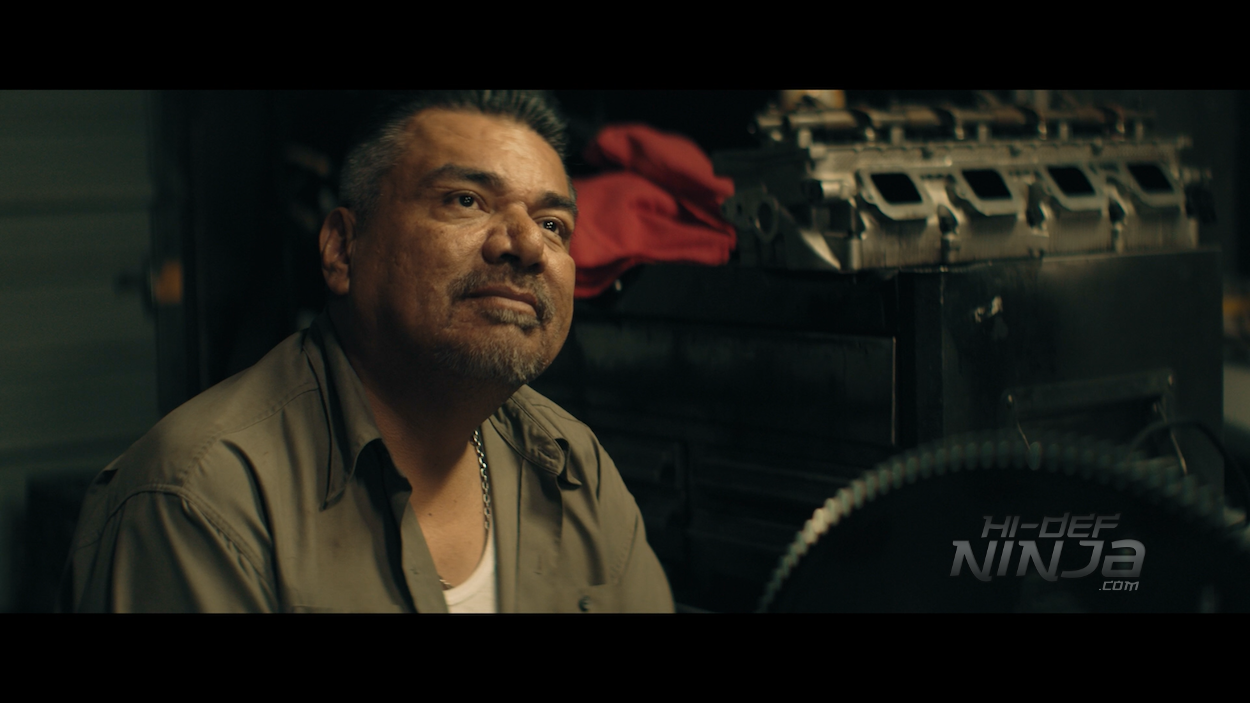 SUPPLEMENTS & PACKAGING
No extras included
Disc Details
2-disc set w/ 1 4k UHD and 1 Blu-ray
Slipcover included with initial release
Running Time
95 mins
Edition Ratings
Not Rated
Region Coding
Region A
4k UHD
Video Resolution
2160p HEVC H.265
HDR: HDR10
Aspect ratio: 2.39:1
Audio Mixes
English DTS-HD Master Audio 5.1
Subtitles
English
Blu-ray
Video Resolution
1080p AVC MPEG-4
Aspect ratio: 2.39:1
Audio Mixes
English DTS-HD Master Audio 5.1
Subtitles
English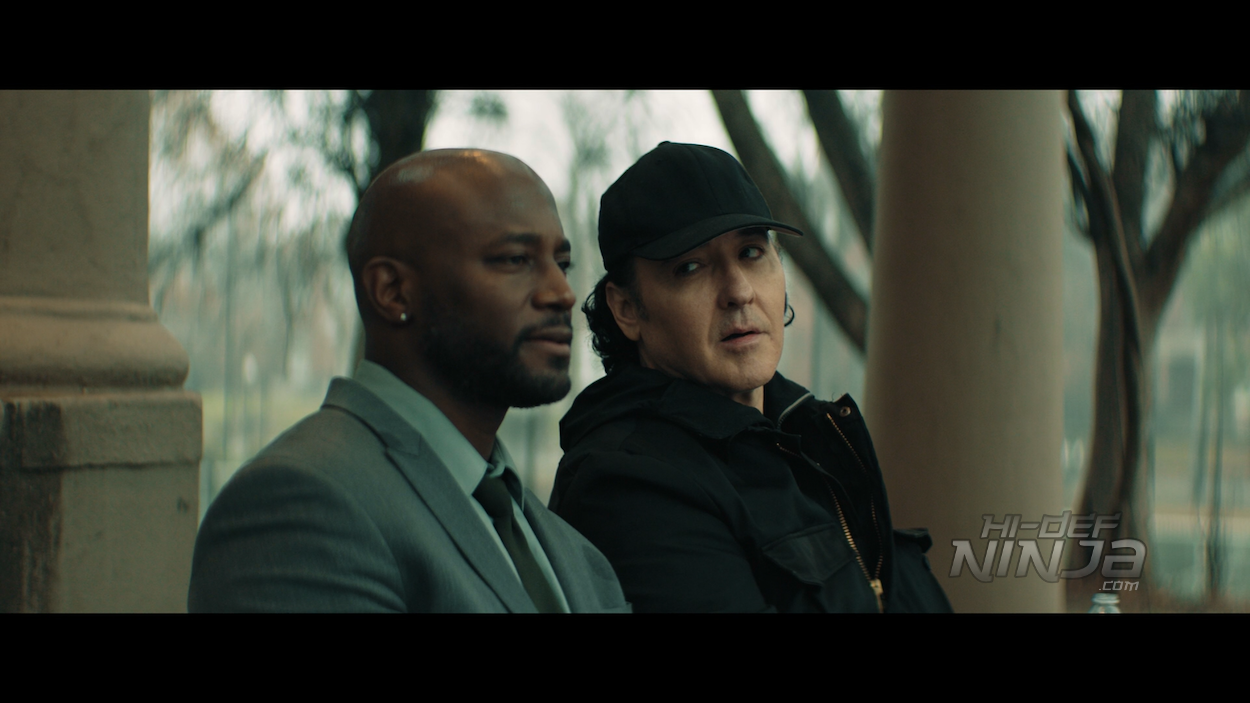 THE BOTTOM LINE:
RIVER RUNS RED has a decent plot that is relevant to current events. Things feel rushed and so much is glossed over. As I said, if the movie was a little bit longer, the plot would feel fuller and with a bigger payoff. I am also put off by the lack of Joh Cusack in the movie. I thought that he was a main character but he has about 3 scenes and his dialogue is very short. The video is fairly well done and the audio is about the same. There are no extras on release. So I would maybe rent the movie before you buy it.