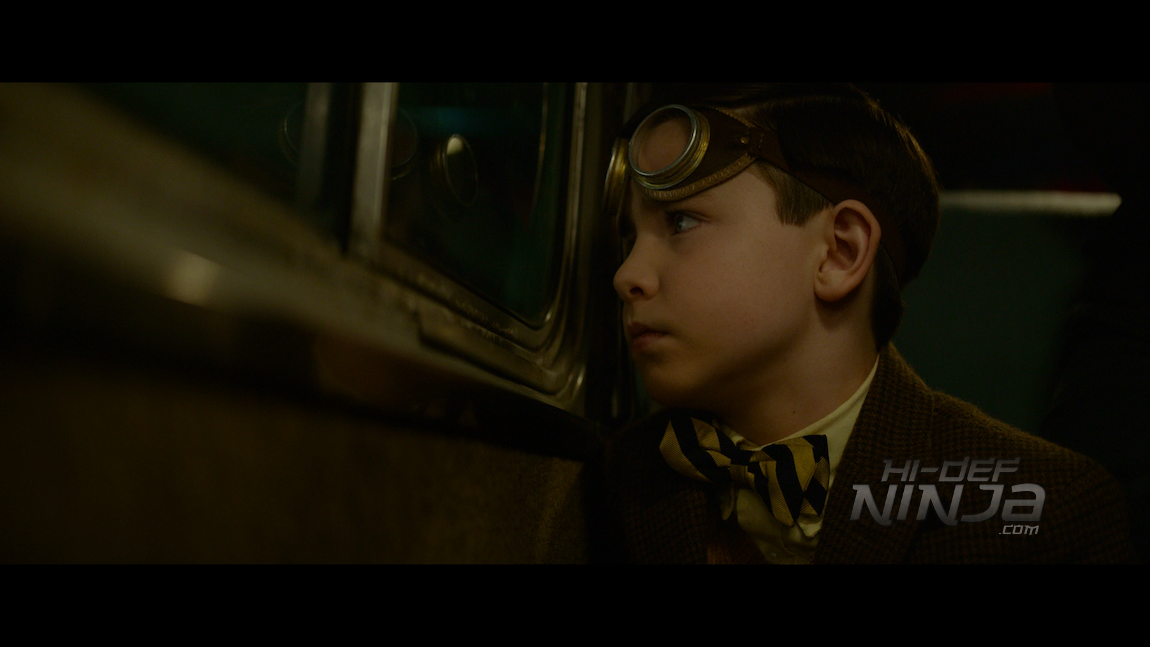 THE HOUSE WITH A CLOCK IN ITS WALLS 4k Ultra HD Review
The Movie

The Video

The Audio

The Supplements
Lewis Barnavelt is a 10-year old kid who has been sent to live with his uncle Jonathan after his parent's death. His uncle is well…weird. He lives in an old house that isn't like any other house he has ever seen. The place is filled with clocks of all types. When Lewis isn't looking, things in the house move by themselves. A woman abruptly appears from a door and she is Jonathan's best friend and neighbor, Florence Zimmerman. As Lewis is getting settled, he can hear the muffled conversations between Florence and Jonathan about telling him "the truth". Lewis finds out that Jonathan is a warlock and she is a witch. They use magic in their everyday lives and have for years.
At night, Lewis can hear strange sounds and sees his uncle checking out the walls. He explains that there is a clock hidden in the walls that he has to find and the small clocks are there to drown out the sound but it doesn't work very well. The trio has no idea what the clock does but he chimes are becoming fewer over time.
THE HOUSE WITH A CLOCK IN ITS WALLS is directed by Eli Roth. It is based on the 1973 novel of the same name by John Bellairs. The book is focused on the young teen age-range and the movie does carry over that feeling. However, Eli Roth has a knack for bringing realistic and creepy visuals to the screen. Here, he gets to show a man who has been dead for a year and how creepy he wanted him to look on film. I like the idea of serious horror or sci-fi directors taking a film or series in a slightly more mature direction with practical effects. Some of the CGI is a little cartoonish at times and a little refinement should make quite the difference.
Owen Vaccaro – Lewis Barnavelt
Jack Black – Jonathan Barnavelt
Cate Blanchett – Florence Zimmerman
Kyle MacLachlan – Isaac Izard
Renée Elise Goldsberry – Selena Izard
Sunny Suljic – Tarby Corrigan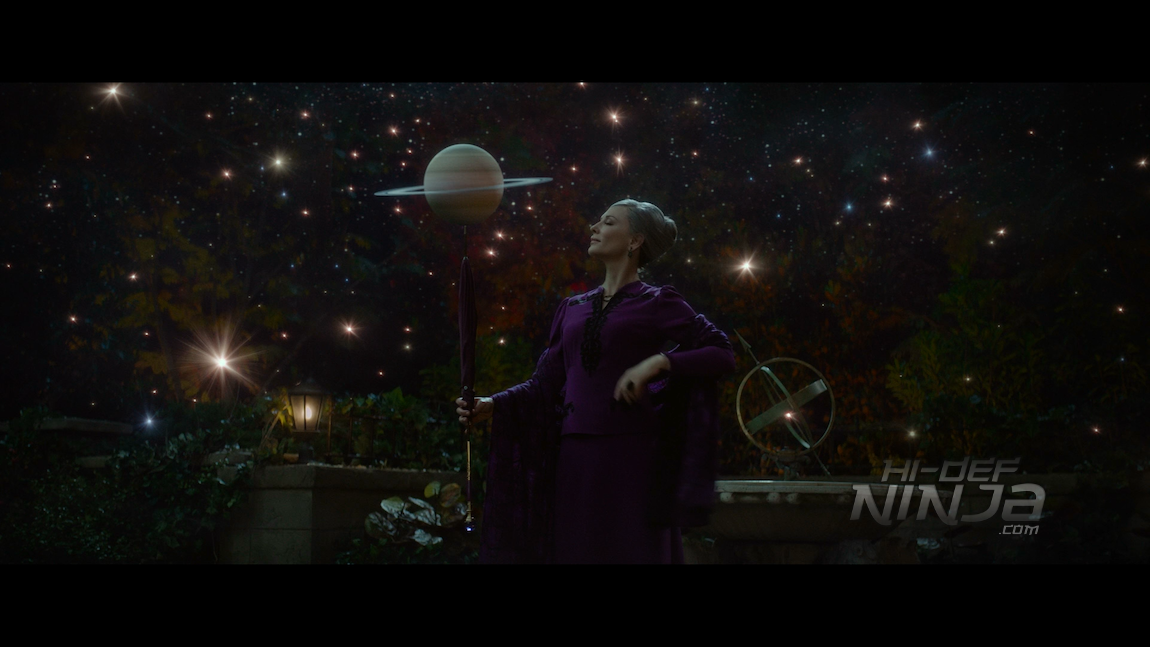 VIDEO QUALITY:
4k UHD
The video is a 2160p HEVC presentation that shows off the film's definite tone of looking like the '50s-'60s. There is a lot of color such as Florence's purples and the greens outdoors. Everything else has a slight sepia tone to make some of those specific colors pop. The details are clear with nothing on film being missed. Between the wallpaper, the clocks, and other decorations on the walls; there is nothing lost in the foreground or background. The skin tones are warm and incredibly natural. The contrasting is on point and has a lot of definitive lines in the images. The blacks are very deep and inky with the nighttime looking properly dark. The screens make the film look darker than my TV does so don't let the brightness from these images completely swap your opinion.
AUDIO QUALITY:
4k UHD
The audio is a Dolby Atmos mix that will default to a Dolby TrueHD 7.1 mix depending on your equipment. This is one of those movies that utilizes the overhead speakers and it creates a "claustrophobic bubble" when you hear the clock in the walls. In the house, there are constantly effects from the objects being "alive" so there is never any rest for any of the channels. The LFEs are strong and hit with a clean force. The dialogue is prioritized in the center channel along with some of the other effects.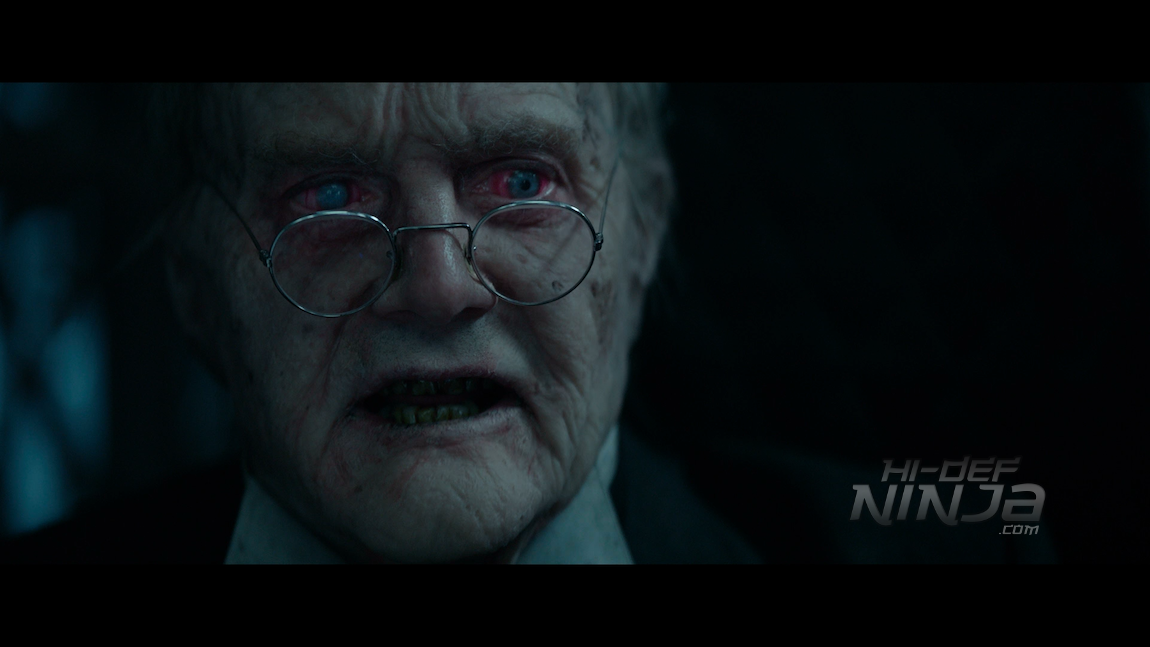 SUPPLEMENTS & PACKAGING
-Audio Commentary: with Director Eli Roth and Actor Jack Black
-Warlocks and Witches: This featurette is broken down into four parts –
Finding Lewis, Jack's Magical Journey, The Great Cate, and The Terrifying Eddie Izard.
-Movie Magic: This five-part featurette gets into some of the visuals –
The Ultimate Haunted House, Automatons Attack, Pumpkin Puke, Moving Pieces, and Baby Jack.
-Tick Tock: Bringing the Book to Life: This is about how the book was taken from page to screen.
-Eli Roth: Director's Journals: This is broken into 6-parts – Candler Mansion, Newnan, GA, The Chair, Comrade Ivan, New Zebedee Elementary, and Wrap Day.
-Owen Goes Behind the Scenes: Broken into 4-parts, this is ablaut the time on set – Around the Set, Behind the Camera, The Big Interview, and Downtime on the Set.
-Theme Song Challenge: This is some of the cast creating a theme song for the movie.
-Do You Know Jack Black?: This has some of the cast quizzing each other to know who knows Jack Black the best.
-Abracadabra!: This has Eli Roth performing magic for Owen Vaccaro.
-Jack Black's Greatest Fear: This has Jack Black being pranked on set.
-The Mighty Wurlitzer: This has composer Nathan Barr explaining how the score was created.
-Alternate Opening and Ending
-Deleted Scenes
-Gag Reel
1Disc Details
2-Disc Set w/ 1 4k UHD and 1 Blu-ray
Digital Copy
Running Time
105 mins
Edition Ratings
Rated PG
Region Coding
Region Free
4k UHD
Video Resolution
2160p HEVC H.265
HDR: HDR10
Aspect ratio: 2.39:1
Audio Mixes
English Dolby Atmos
English Dolby TrueHD 7.1
Spanish DTS-HD HR 7.1
French DTS-HD HR 7.1
Subtitles
English SDH
French
Spanish
Blu-ray
Video Resolution
1080p AVC MPEG-4
Aspect ratio: 2.39:1
Audio Mixes
English Dolby Atmos
English Dolby TrueHD 7.1
Spanish DTS-HD HR 7.1
French DTS-HD HR 7.1
Subtitles
English SDH
French
Spanish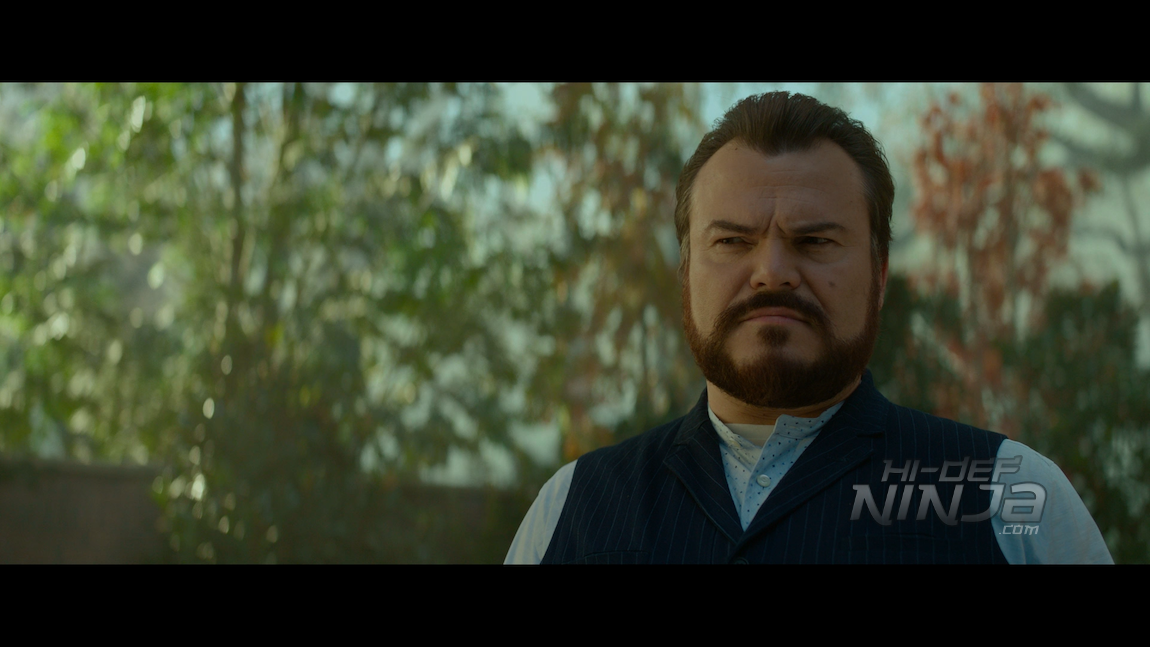 THE BOTTOM LINE:
The movie has a really great story and doesn't feel like anything is dumbed down but appeals to a mix of ages. The majority of the effects look great and the "Eli Roth" touch works here, The acting is excellent and I might have some bias because of my liking for anything Cate Blanchett. The video looks amazing and the audio is flawless. There are a ton of extras and they are all broken down into parts for easy consumption. Overall, I would definitely recommend checking this one out for some good entertainment plus an excellent release.