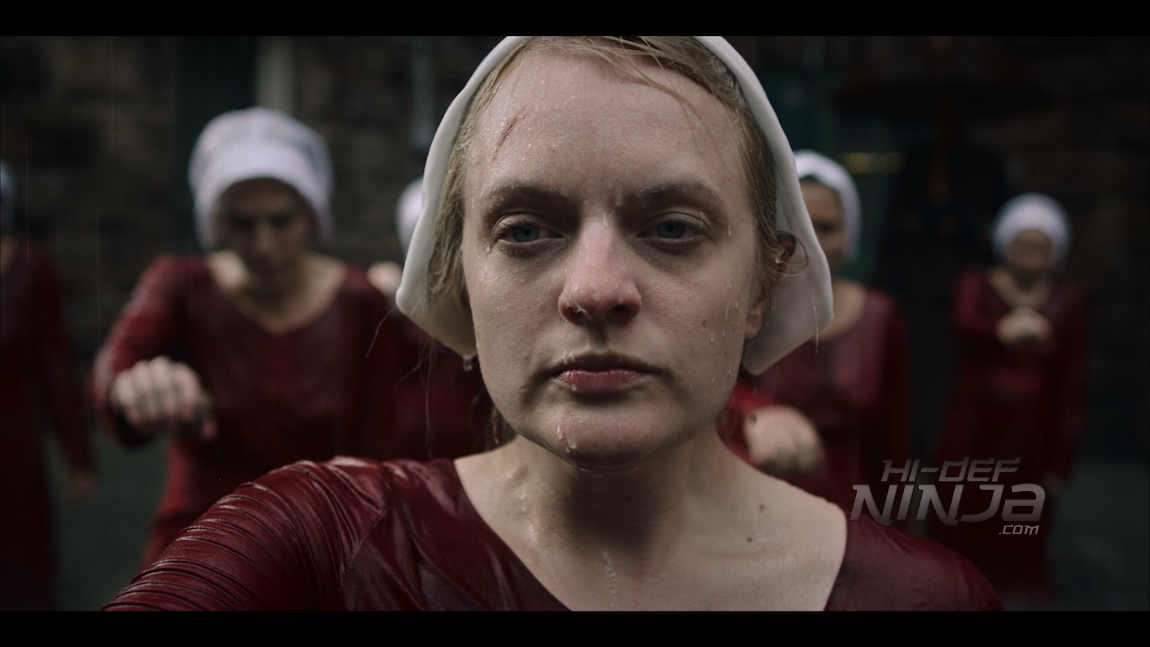 [wp-review id="98576″]
Sometime in the not too distant future, the world has become infertile due to STIs and the decaying environment. In the midst of the panic, a group establishes the government of Gilead in the US. In this party, certain women are treated like meaningless objects solely for their limited ability to procreate. They are called handmaidens.
The Hulu series has been created by Bruce Miller and stars Elizabeth Moss. It's a series that doesn't beat around the bush to help the viewer understand what it is to live in this new reality. The whole show is like that with the "in your face" attitude to make the audience feel like this stuff isn't so far fetched.
Cast
Elisabeth Moss – June Osborne/Offred
Joseph Fiennes – Commander Fred Waterford
Yvonne Strahovski – Serena Joy Waterford
Alexis Bledel – Emily/Ofglen/Ofsteven/Ofjoseph
Madeline Brewer – Janine/Ofwarren/Ofdaniel
Ann Dowd – Aunt Lydia
O. T. Fagbenle – Luke Bankole
Max Minghella – Nick Blaine
Samira Wiley – Moira/Ruby
Amanda Brugel – Rita
Bradley Whitford – Commander Joseph Lawrence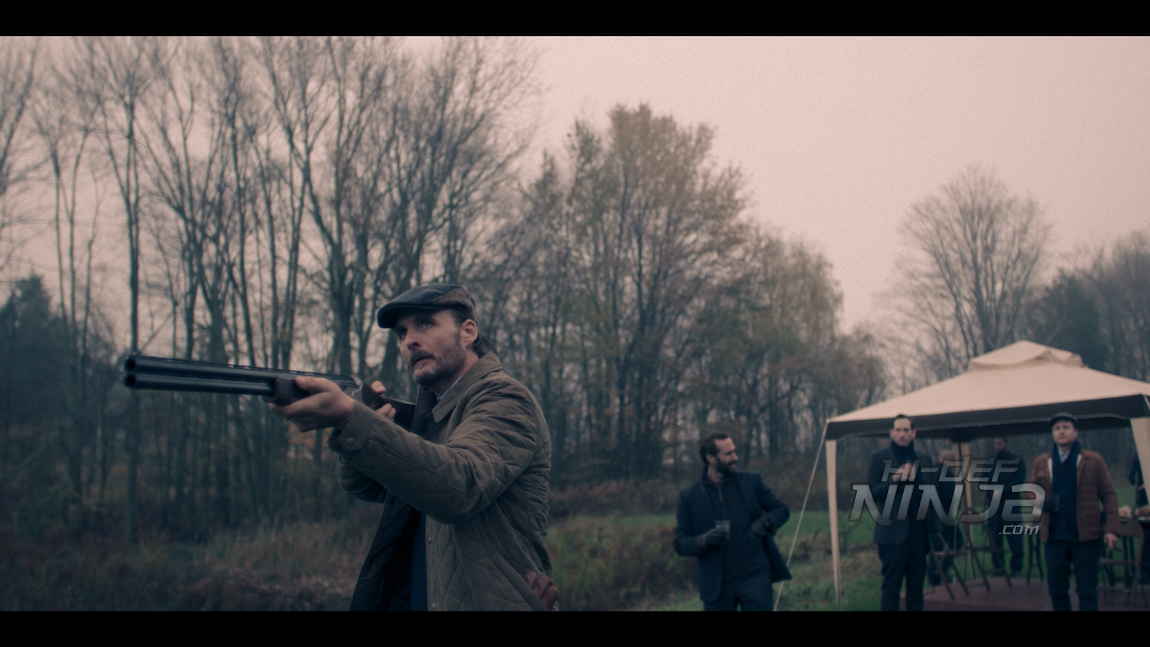 VIDEO QUALITY:
The video is a 1080p AVC presentation that that a muted look that lends to the tone of the show. Whether the scene is indoors or outdoors, the images on-screen are clear. Indoor scenes have a smoky look and has an eerie tone. There are a lot of close-ups with incredibly sharp facial lines and handmaidens' faces purposely look tired. Fabrics are clean and the coloring in the robes is a bold red. Not necessarily bright but still a strong color. Skin tones look natural but the taken care of look warm with the handmaidens looking pale.
AUDIO QUALITY:
The audio is a DTS-HD Master Audio 5.1 mix that has a lot of enveloping sounds to make things feel claustrophobic. The surround speakers get plenty of use from the environments. There are spots of LFE pushes like when the leaders are clay shooting as well some nice surround movement.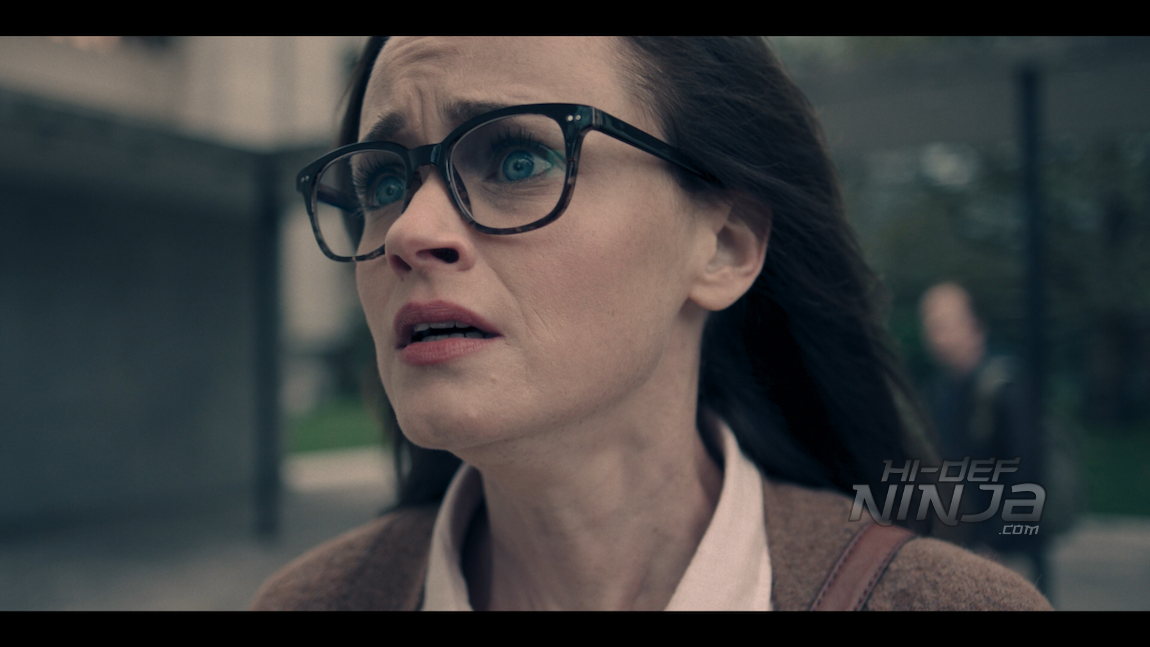 SUPPLEMENTS & PACKAGING
-Season Two: Off Book
-Dressing Dystopia
Disc Details
4-Disc Set w/ 4 Blu-rays
Edition Ratings
Rated TV-MA
Region Coding
Region A
Video Resolution
1080p AVC MPEG-4
Aspect ratio: 2.00:1
Audio Mixes
English DTS-HD Master Audio 5.1
German DTS 5.1
Subtitles
English SDH
French
German
Spanish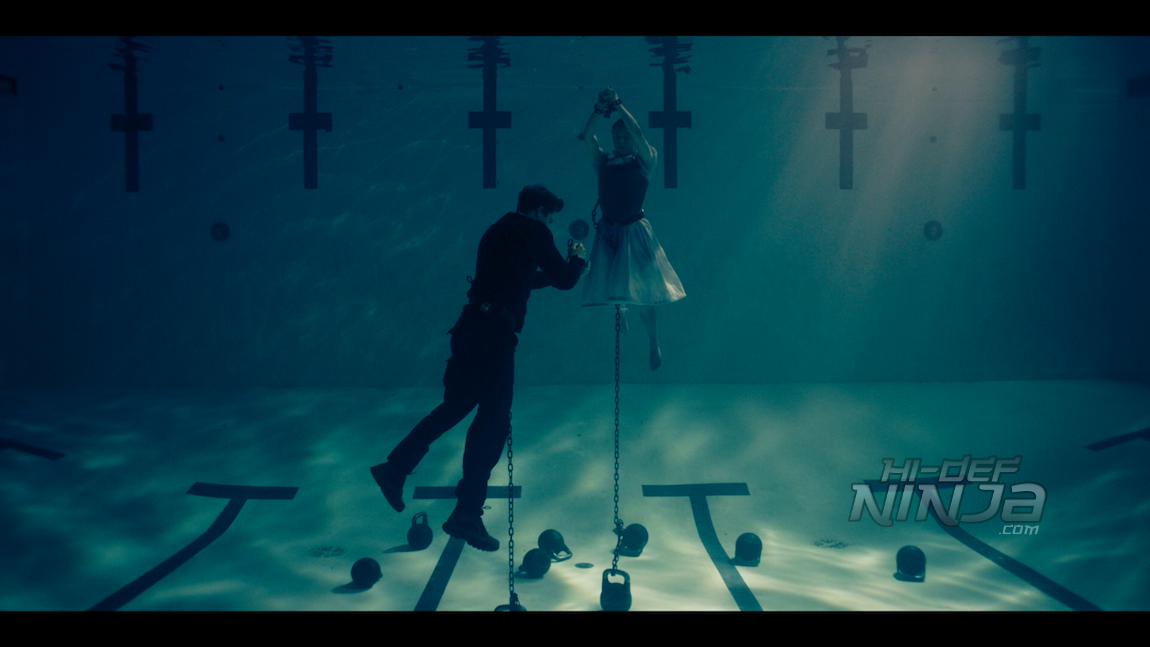 THE BOTTOM LINE:
THE HANDMAID'S TALE is a strange and complex series with ideas that are very original. A lot of it feels surreal and like a fever dream of a dystopian future. The acting is excellent and the story draws you in. The Blu-ray is very clean and the audio is well done. There isn't much in the way of bonus features. Overall, this is a good addition to the series and worth picking up if you're looking to own them on Blu-ray.