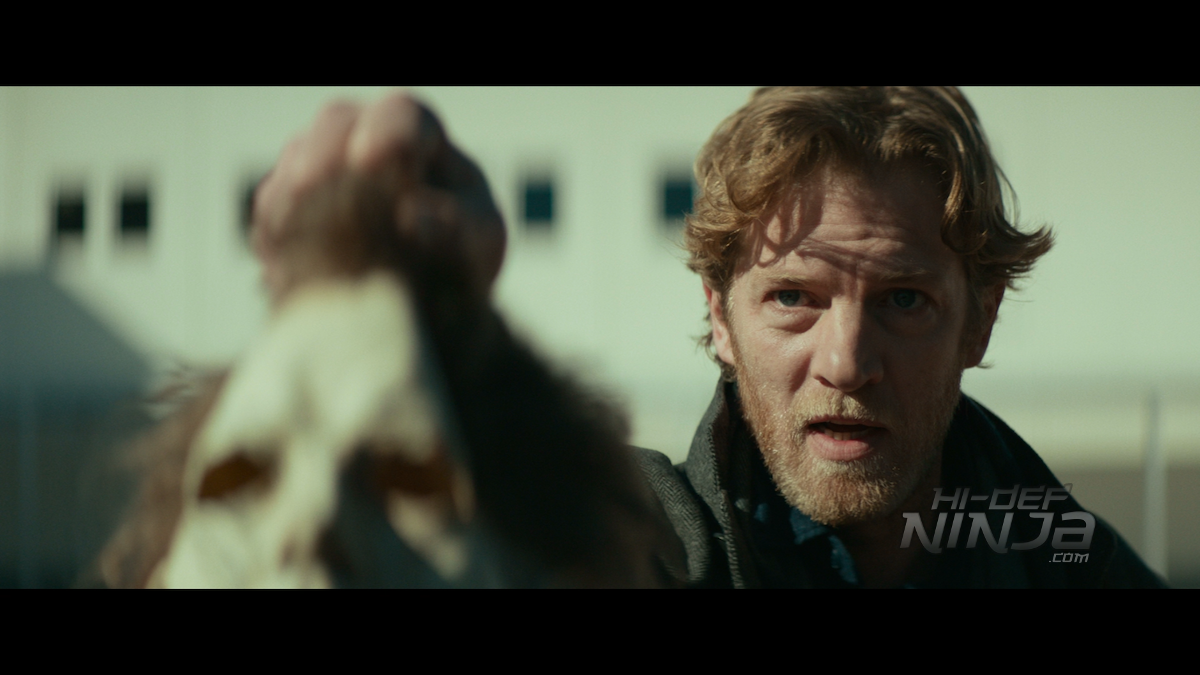 HALLOWEEN 2018 4k Ultra HD Review
The Movie

The Video

The Audio

The Supplements
Forty years after the Babysitter Murders in Haddonfield, podcasters/investigators Aaron Korey and Dana Haines have come to meet Michael Myers at the Smith's Grove Sanitarium. Under the care of Dr. Sartain, a psychiatrist and student of Dr. Loomis, Myers has not changed since the murders even after the podcasters show him the mask.
 
Back in Haddonfield, Laurie Strode is something of a recluse in a compound of her making. Since the incident, she has been training with firearms and teaching her daughter how to survive. In the present, her daughter is grown up with her own daughter and the two don't really talk. Laurie stays alert and ready because she has knows that because Michael is still alive, he could come for her at anytime.
HALLOWEEN is directed by David Gordon Green and he has worked on films from various genres like STRONGER and PINEAPPLE EXPRESS. The screenplay has been written by Jeff Fradley, Danny McBride, and David Gordon Green. The group wanted to make sure to do a sequel to the original and cancel out II through VI plus the Rob Zombie remakes. This is a brilliant idea because some of the sequels have been not so great; plenty of fun but none have ever lived up to the original. This at least captures the feeling that exists in the 1978 film. They also got the visual tone right with the video not seeming overly processed but I'll get to that in a minute.
Cast
Jamie Lee Curtis – Laurie Strode
Judy Greer – Karen Nelson
Andi Matichak – Allyson Nelson
James Jude Courtney – Michael Myers/The Shape
Nick Castle – Michael Myers
Will Patton – Frank Hawkins
Virginia Gardner – Vicky
Haluk Bilginer – Dr. Ranbir Sartain
Jefferson Hall – Aaron Korey
Rhian Rees – Dana Haines
Toby Huss – Ray Nelson
Omar Dorsey – Sheriff Barker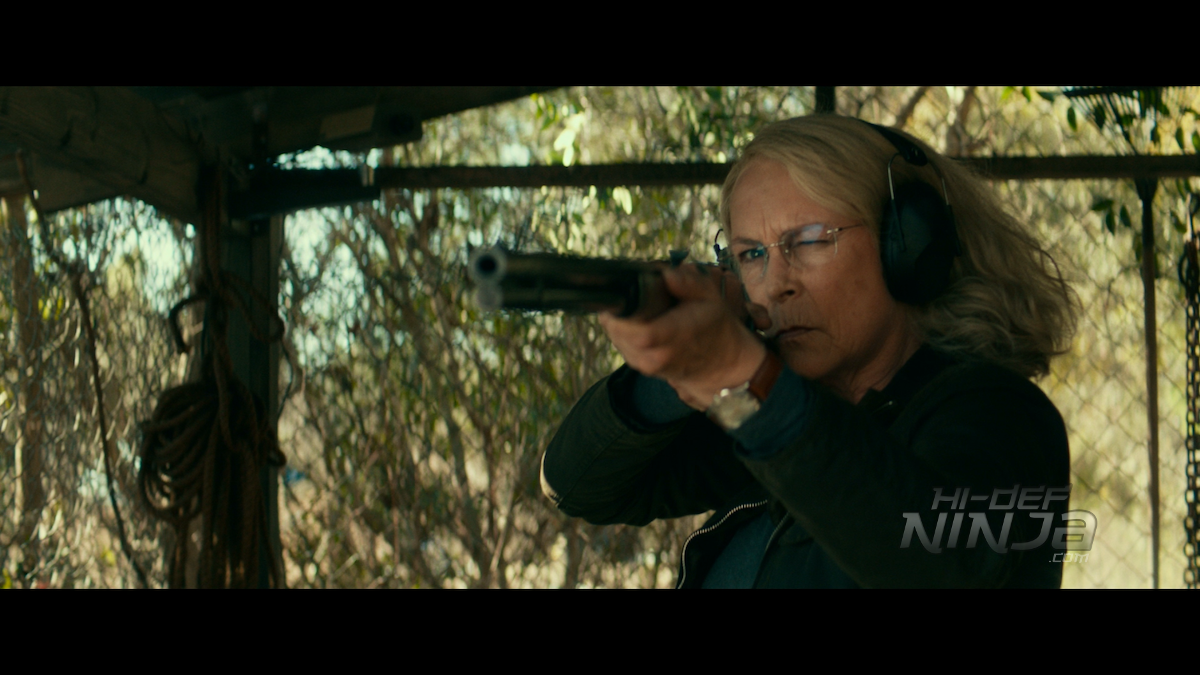 VIDEO QUALITY:
4k UHD
The video is a 2160p HEVC presentation that has a clean and slightly vintage-looking transfer. The tone of the original has been captured so that it has the same feel as the 1978 original. It has been filmed digitally and upscaled to 4k and the sharpness is in the details. There are a lot of close-ups so the details in faces from lines to facial hair are crisp. Scars and effects make-up have been blended so that they seem realistic such as Michael's eye scar. There are some spots where the coloring is bold such as blood and police lights/dance lights. Other colors are very nice as well. HDR helps with the coloring and the deeper blacks. The blacks are especially inky with all of the shadows and scenes at night. Skin tones are warm and natural.
AUDIO QUALITY:
The audio is a DTS:X mix that defaults to a DTS-HD Master Audio 7.1 mix depending on the equipment. This audio track is on both the 4k UHD and Blu-ray. There are some good moments where the mix utilizes the overheard speakers but they are very rare. Most of it is environmental and during the end scene. The score as well as other music is clean and has the eeriness that HALLOWEEN is known for. Some of the effects such as a gunshots lack depth and don't have a full hit like some other mixes. LFEs are there but used more like accents rather than having consistency on the track. The dialogue is prioritized in the front speakers nicely.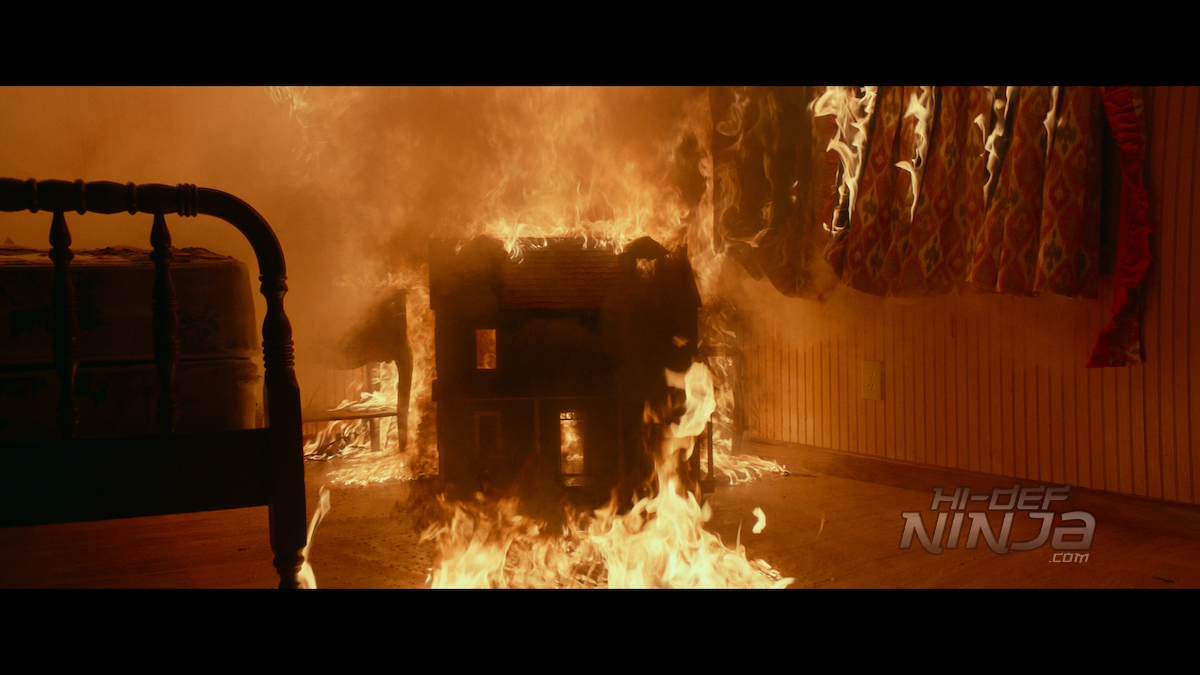 SUPPLEMENTS & PACKAGING
-Back in Haddonfield: Making HALLOWEEN: This is a featurette about the various elements that came together to make the film.
-The Original Scream Queen: This is a look at Jamie Lee Curtis as Laurie Strode from both the original and this new entry.
-The Sound of Fear: This has 3 people creating the score for the new film and includes John Carpenter, his son, and another musician.
-Journey of the Mask: This is how the filmmakers brought the mask back and also how it was conceived in the original.
-The Legacy of Halloween: This is a roundtable with Jamie Lee Curtis, John Carpenter,, director David Gordon Green, and Jason Blum from Blumhouse Productions.
-Deleted/Extended Scenes
 
Disc Details
2-Disc set w/ 1 4k UHD and 1 Blu-ray
Digital copy
 
Running Time
106 mins
 
Edition Ratings
Rated R
 
Region Coding
Region Free
 
4k UHD
Video Resolution
2160p HEVC H.265
HDR: HDR10
Aspect ratio: 2.39:1
 
Audio Mixes
English DTS:X
English DTS-HD Master Audio 7.1
Spanish DTS 5.1
French (Canada) DTS 5.1
 
Subtitles
English SDH
French
Spanish
 
Blu-ray
Video Resolution
1080p AVC MPEG-4
Aspect ratio: 2.39:1
Audio Mixes
English DTS:X
English DTS-HD Master Audio 7.1
Spanish DTS 5.1
French (Canada) DTS 5.1
 
Subtitles
English SDH
French
Spanish
THE BOTTOM LINE:
HALLOWEEN is a breath of fresh air to a franchise that I, as well as some others, felt like it may have tanked. It goes to show the staying power and impact on pop culture that these characters continue to have even after 40 years. The film itself has one weird little subplot that makes little sense but the course is quickly corrected. The video has a stellar transfer with plants of detail. The audio is a good mix but after some of the other horror films I have reviewed lately with overhead use, I really wanted more from this one here. The extras have some decent information about the making of the movie and the one about making the score may have been my favorite one to watch. Overall, I highly recommend picking this one up and adding to not only your HALLOWEEN collection but making it one more for the horror/slasher fans.