Saturday afternoons at Toy Fair have now become the property of Hasbro who put on their yearly Entertainment Brand Preview. This year they continued to expand their current product lines as well as reveal new products from existing lines. From Star Wars, Marvel, and Transformers to Saban's Power Rangers, Fortnite Nerf, and Overwatch the brand preview proved to be both entertaining and informative; it even included a dance number.
One quick aside before we dive in. Hasbro Pulse (https://hasbropulse.com/) has been given an upgrade and is basically replacing Hasbro Toy Shop and will become the hub from all things Hasbro including product offering and brand experiences.
That out of the way like last year there is a tremendous amount to cover so let's get started with their newer properties.
As announced last year at the Entertainment Brand Preview Hasbro became the global master toy licensee for Saban's Power Rangers. At the fall TTPM show they revealed the first figure in their Lightning Collection, the Power Rangers Equivalent of the Marvel Legends and Star Wars Black Series line, the White Power Ranger. This year they revealed Wave 1 which on top of the White Power Ranger includes Lord Zedd, Dino Charge Red Ranger, and S.P.D. Shadow Ranger. But to be extra nice they also and showed off Wave 2 which includes Beast Morphers Red Ranger and a Gamestop Exclusive Goldar. One interesting tidbit about the Lightning line; those familiar wih Mondo may think the box art feels familiar and if so that's because it was drawn by Tom Whalen.
The line will also feature a new comic from Boom studios titles Necessary Evil
The next new property Overwatch features figures in their Ultimates line which includes fan favorite characters such as Tracer, Sombra, Reinhardt, Luco, and Reaper. There are also going to be two 2-packs in the line one of which features Mercy.
Another new property included a line of Fortnite Nerf and Super Soaker blasters.
Transformers
In the Transformers line, which is celebrating its 35th anniversary this year, lots of new figures were revealed including the announcement of a new partnership with Netflix for a War for Cybertron series as well as a new Transfromers GHOSTBUSTERS crossover with the first figure –  Ectotron. (Stock Photos)
The studio series a new line announced last year celebrating the movies continued with a Bumblebee movie Optimus Prime, Dropkick, Age of Extinction Constructicon Hightower and KSI Boss, and Dark of the Moon Optimus Prime.
Plenty of new figures in the Seige War for Cybertron line were revealed as well as a Titan class Omega Supreme.
As well as figures in the Masterclass line
Bumblebee, Roleplay, and others
Marvel

Marvel though probably had the most news this year. While technically there were more movies last year there seemed to be the most new product reveals coming out of the Marvel line and while they only showcased a small portion of products from a limited amount of movies, sorry no Avengers Endgame reveals, this was probably because this also happens to be the 80th anniversary of Marvel.
For the Marvel Legends line new waves were revealed for Black Panther, Spider-Man, Thor Ragnorak, Ant-Man and the Wasp along with more figures in the Legends Vehicles line, Vintage line, Retro line, and plenty of store exclusives. Never before made figures were revealed including a MJ and Spider-Man Homecoming 2 pack, Hella and Scourge 2 pack, First Avenger Captain America and Agent Peggy 2 pack as well as an Amazon Brotherhood 3 pack featuring Magneto, Quicksilver, and Scarlet Witch to name a few.
Spider-Man Far From Home
Captain Marvel
Marvel Legends 80th Anniversary spanning movies and comics
Legends figures including new waves in Black Panther, Spider-man Homecoming, Avengers Endgame, Thor Ragnorak, and more
The Uncanny X-Men Vintage figures
Marvel Legends Roleplay line added an Ant-Man helmet for the adult collector.
Following on the success of the previous Deadpool Nerf Rival gun set a new Rival Deadpool gun was added to the collection.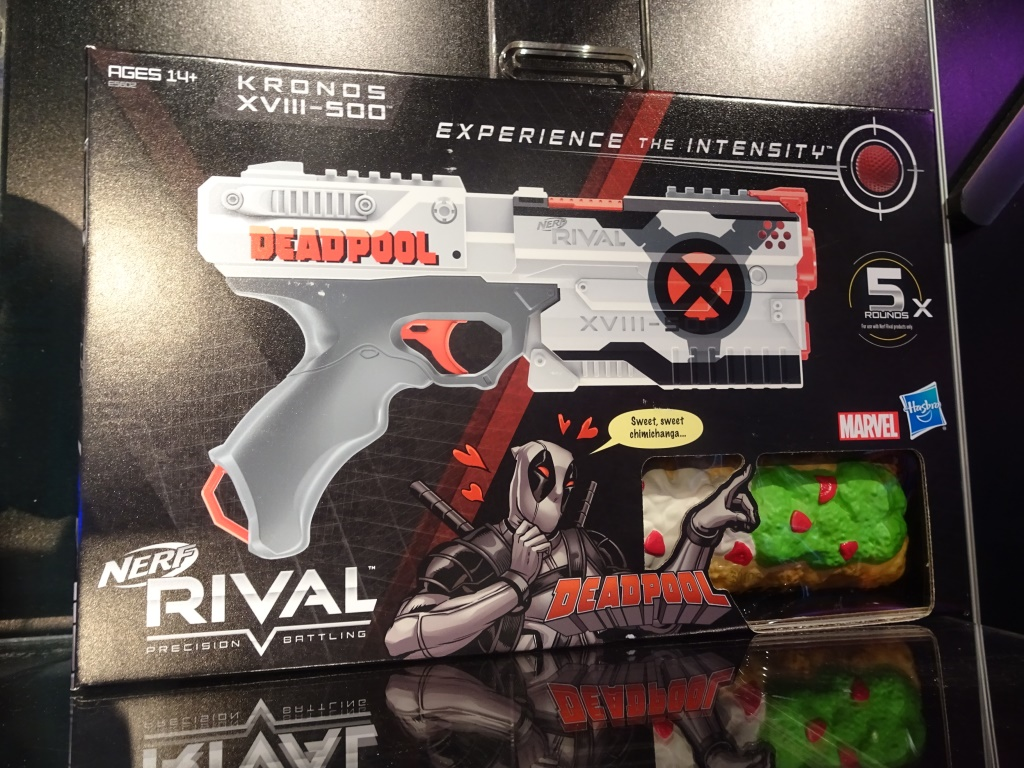 Star Wars
Star Wars however probably provided the most interesting bit of news. While no Episode IX figures were revealed we did get some new Black Series figures as well as two cool announcements.
The first new announcement was the reveal of the Star Wars Lightsaber Academy. An app enabled motion technology lightsaber will track your movement as you train from five profiles which tracks your training level and allows you to battle against friends. More to come as the products are revealed.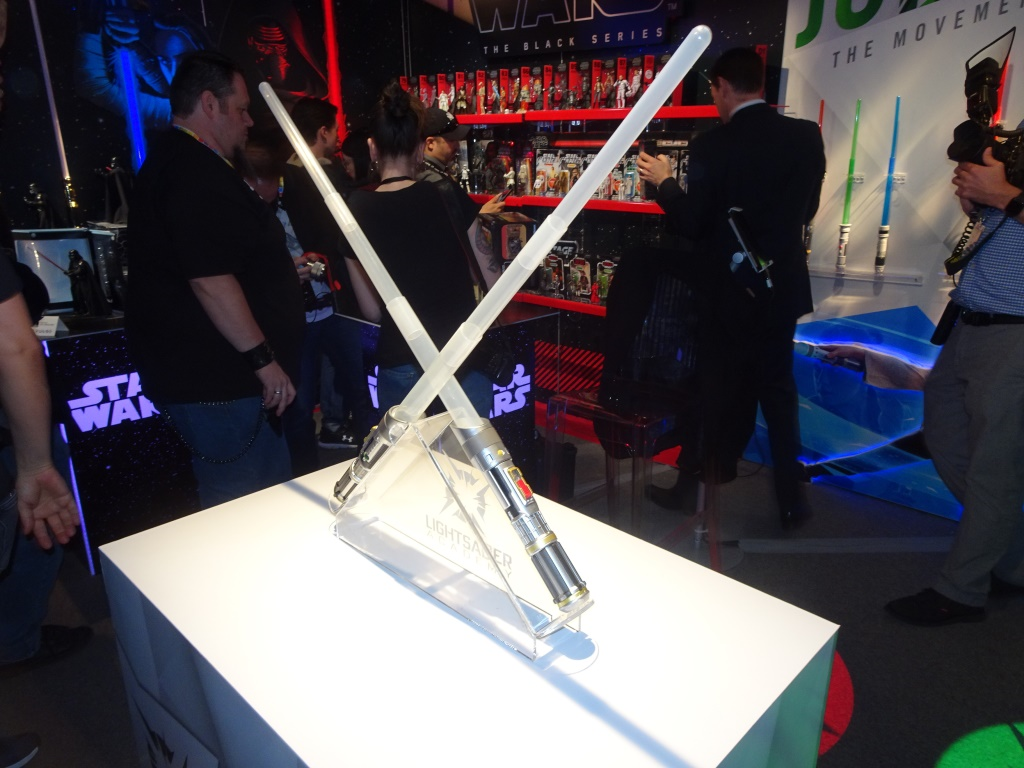 The other huge news was the announcement of the Hyper Real Series. These 8-inch figures feature a stainless steel wire frame inside of an injection molded figure. This basically allows for complete pose-ability without joints in the figure. Extra accessories and premium packaging with a $80 price point puts this figure in the collectors range but I can see this becoming a new standard. The first figure revealed was Darth Vader with a rumored Luke to be announced at Star Wars Celebration in April.
Speaking of Star Wars Celebration Hasbro did reveal their celebration exclusives. In honor of the 20th anniversary of the first prequel movie we'll be getting a Phantom Menace Obi-Wan Kenobi and a Darth Maul Black Series figure in the blister packaging.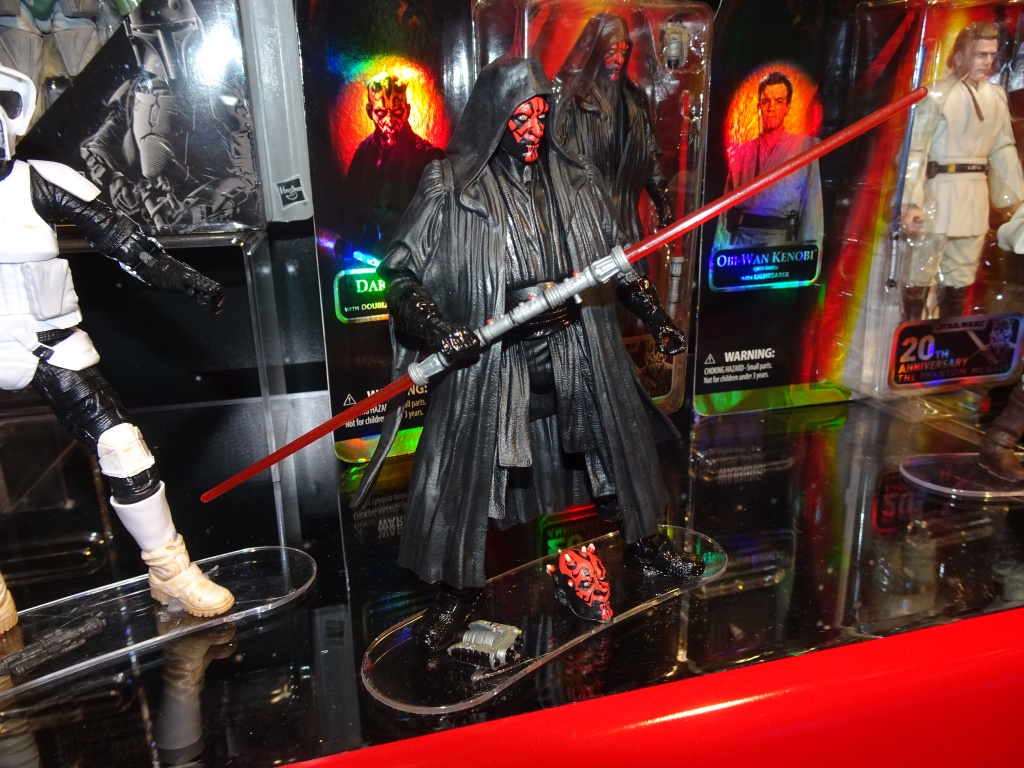 The Retro Collection features just 6 figures and recreate the original details of the classic figures. They are however adding a Grand Moff Tarkin figure to this set only available in an Escape from the Death Star Game.
Black Series
3.75-inch scale figures from Solo, Return of the Jedi, Revenge of the Sith, and Rogue One
Galaxy of Adventures, Resistance, and Micro Force
Jabba's Palace
The Jabba the Hutt Sail Barge announced as the first item out of HasLab will be basically on time to backers but Hasbro also confirmed they will have limited quantities available for international purchase. To go along with the Sail Barge they will be releasing the Skiff to complete your collection.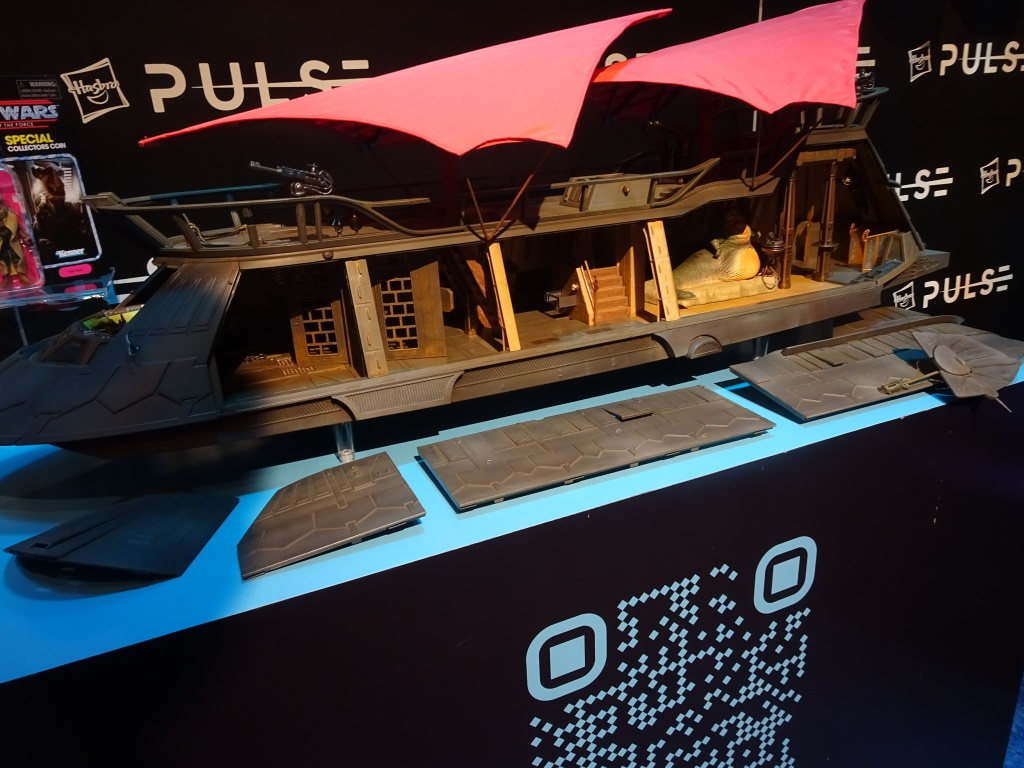 Sail Barge
Force FX Lightsabers
As I mentioned above there are so many properties it is very hard to cover them all but do check out everything else they offer including Ugly Doll, Dungeons and Dragons, Monopoly, and Disney.
Overwatch Monopoly, Monopoly for Millenials, Game of Thrones Monopoly, Fortnite Monopoly, Monopoly LOL Surprise
Dungeons & Dragons including a Netflix Stranger Things Starter Set to play through the adventure played by the kids in the show!
Nerf
Disney
Ugly Doll
Netflix Super Monsters
What would a Hasbro event be without a goodie bag with some product samples from their product lines.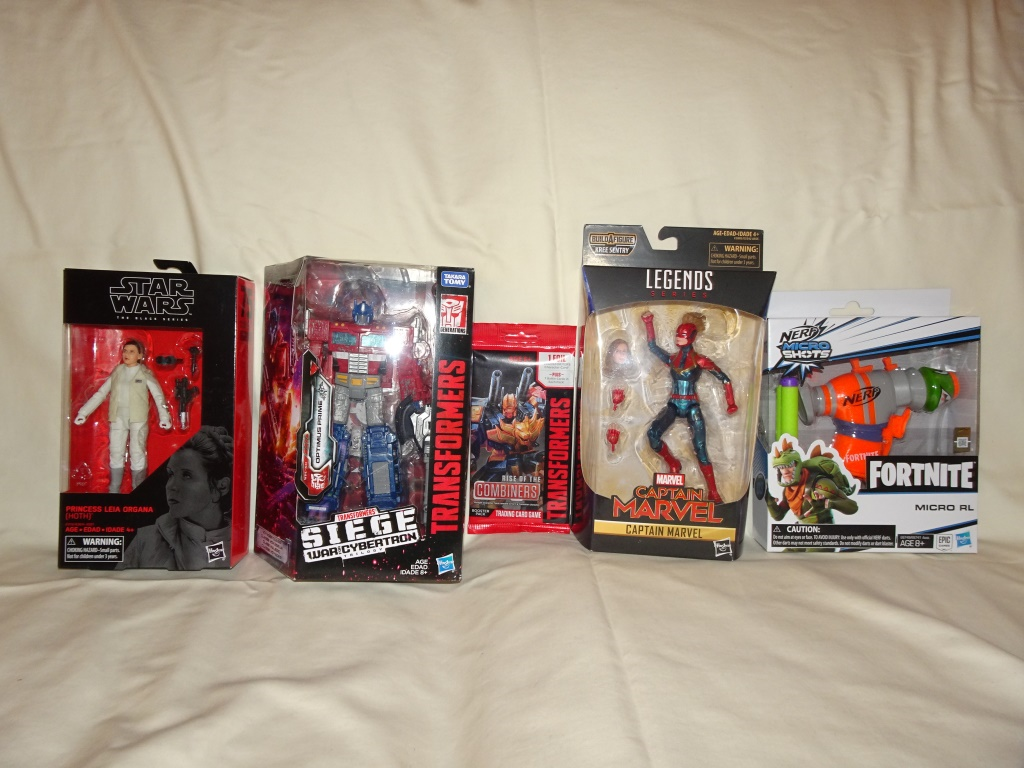 I'll end of course with a thanks to the amazing people at Hasbro as well as well as their awesome press partners at both LitzkyPR and Rogers & Cowan for both inviting Hi-Def Ninja into their showroom and for putting on an amazing experience for media at the Toy Fair! So that's all until next year!