For those attending Emerald City Comic Con starting at the end of the week Dark Horse has listed their entire panel and signing schedule.

Visit Dark Horse Comics at Emerald City Comic Con (Booth #2208) to meet some of your favorite creators and get your hands on some free swag, such as comics, pins, posters, and more! Get colorin' on our communal coloring wall! The wall will feature pages from the #DHColors Coloring Book line! Canvases will vary throughout the weekend but include pages from Steven Universe Coloring Book Volume 1, The Legend of Korra Coloring Book, Avatar: The Last Airbender Coloring Book, Jurassic Park Coloring Book, and Jurassic World: Fallen Kingdom Coloring Book.

Dark Horse Direct will have a display with exciting upcoming products in the Dark Horse booth as well as a variety of Dark Horse comics, graphic novels, art books, and collectibles for sale in our booth
Convention Exclusives
Check out the full roster of Dark Horse's convention exclusives, along with quantity and price, below!

Fight Club 3 #1 Convention Exclusive (Becky Cloonan)
$10.00 each
Limited print run of 1,000; Limit of 5 per person per day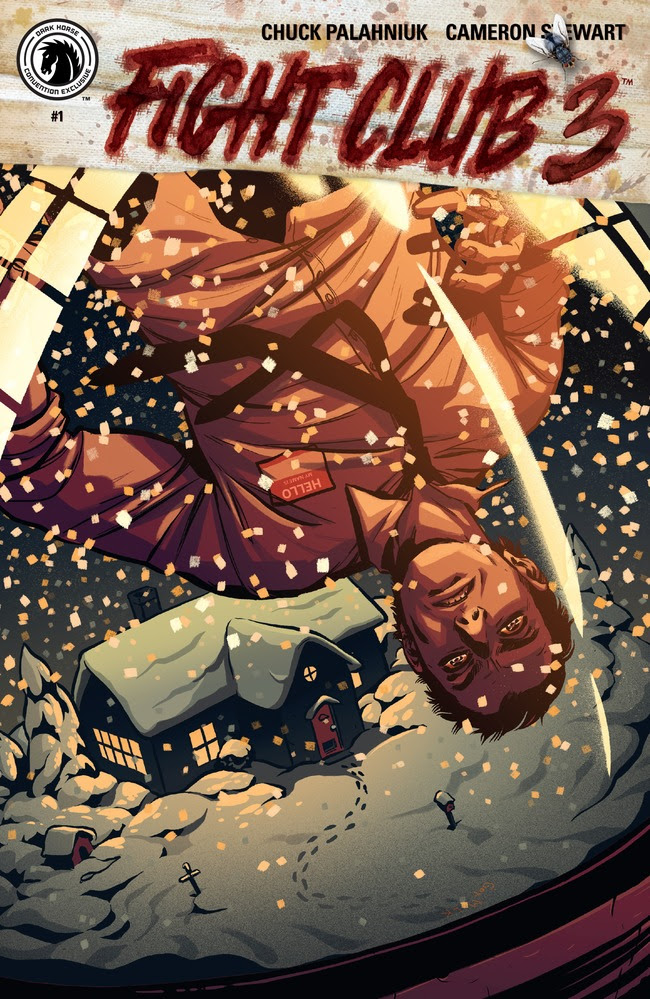 Hellboy: Seed of Destruction (25th Anniversary) #1 (Mike Mignola with Dave Stewart)
$10.00 each
Limited print run of 1,000; Limit of 5 per person per day
Stranger Things #1 Glow-in-the-Dark Convention Exclusive (Kyle Lambert)
$15.00 each
Limited print run of 1,000; Limit of 5 per person per day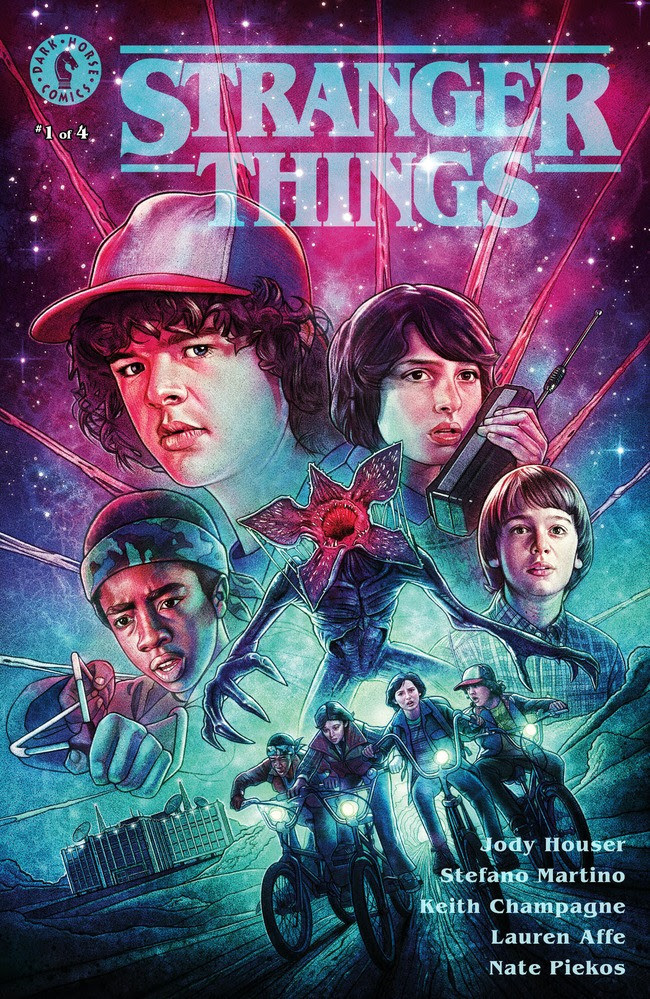 The Umbrella Academy: Hotel Oblivion T-shirt
$25.00 each
Limited edition; Limit of 2 per person per day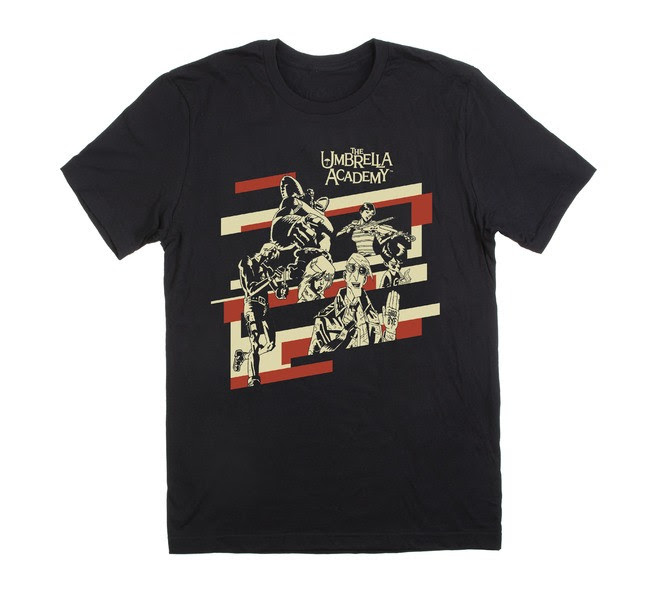 American Gods: My Ainsel #1 Convention Exclusive (Christian Ward)
$10.00 each
Limited print run of 1,000, Limit of 5 per person per day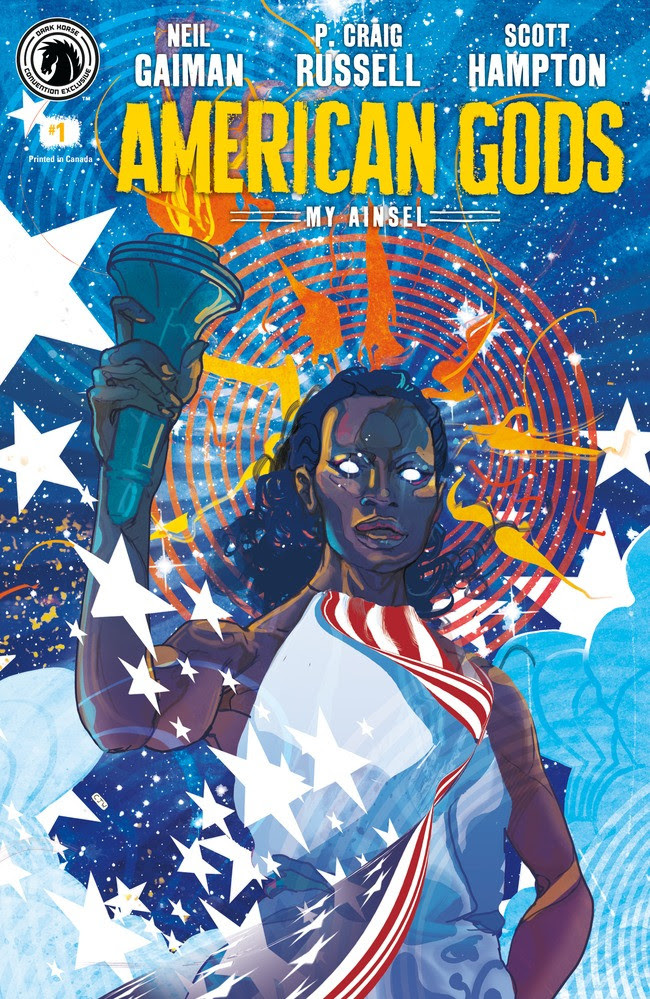 Black Hammer #1 Convention Exclusive (Fábio Moon)
$10.00 each
Limited print run of 1,000, Limit of 5 per person per day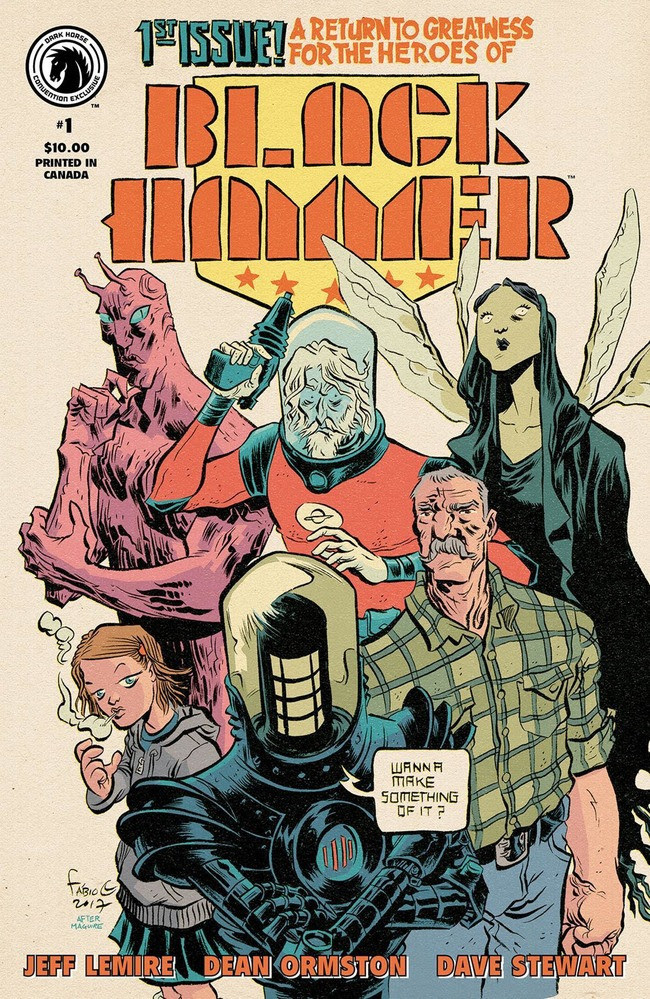 Black Hammer: Age of Doom #1 Convention Exclusive (James Stokoe)
$10.00 each
Limited print run of 1,000, Limit of 5 per person per day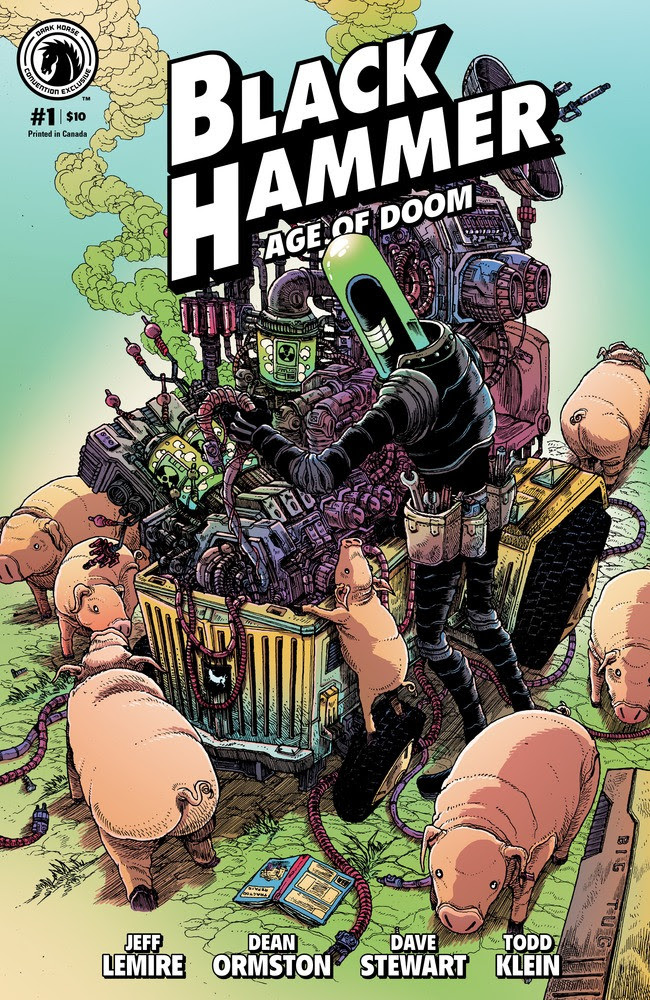 Game of Thrones Dothraki Map Marker
$30.00 each
Limited quantity of 1,000, Limit of 10 per person per day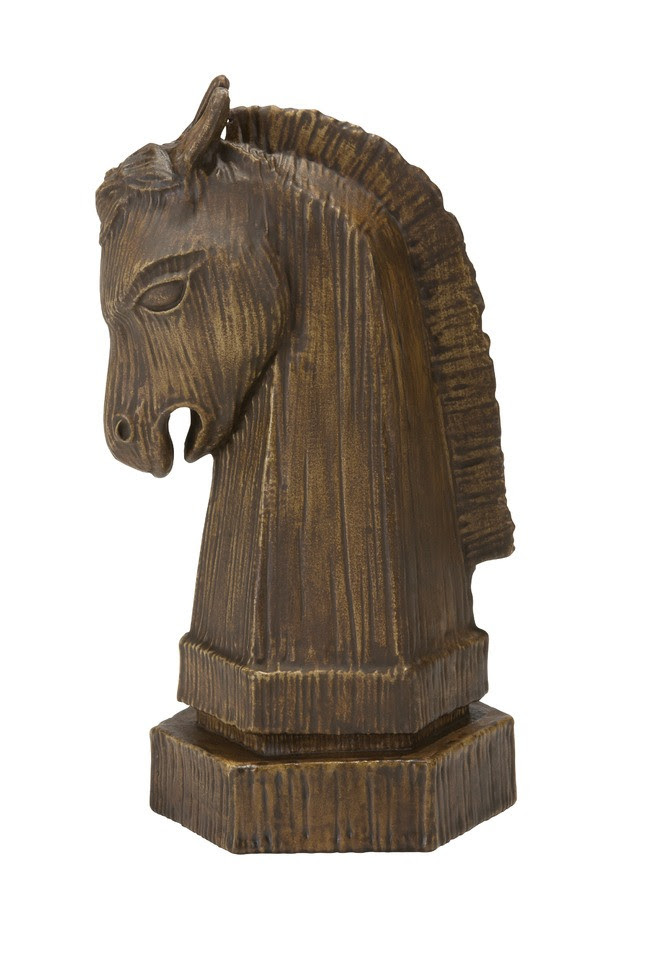 Game of Thrones Tormund Figure
$40.00 each
Limited quantity of 300, Limit of 2 per person per day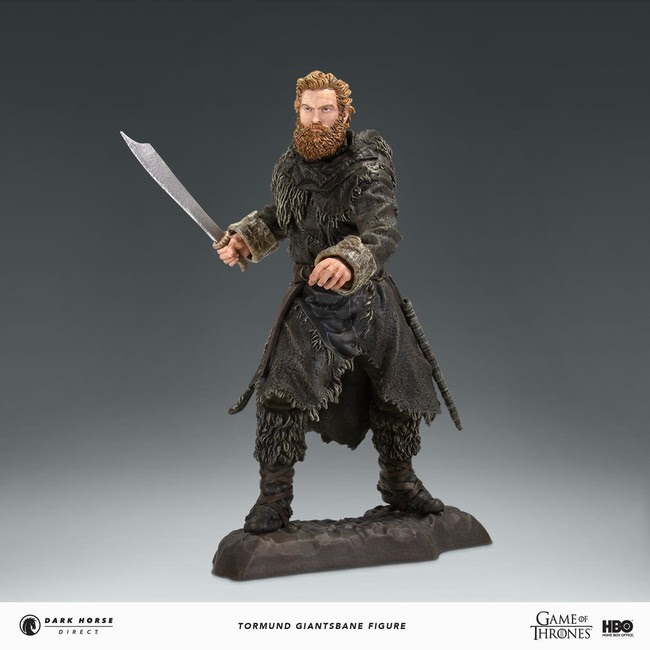 Mystery Science Theater 3000 Coaster Set
$10.00 each
Limited print run of 1,000, Limit of 5 per person per day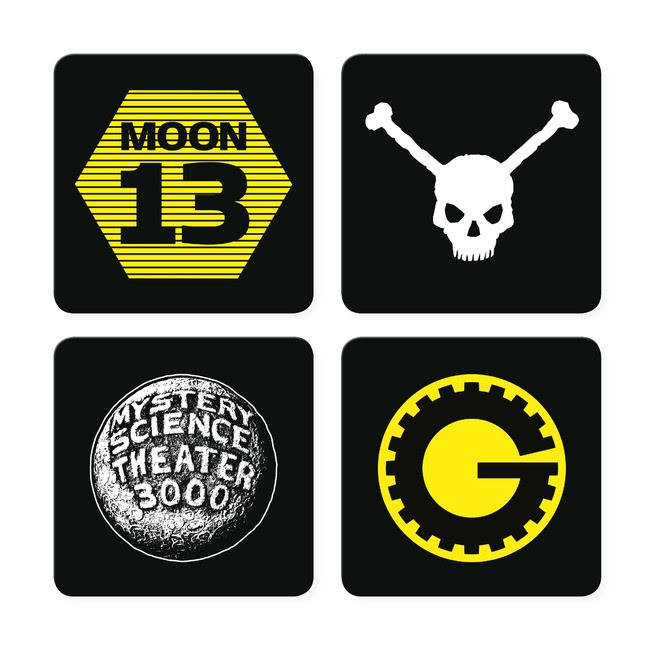 The Quantum Age #1 Convention Exclusive (Marcos Martín)
$10.00 each
Limited print run of 1,000, Limit of 5 per person per day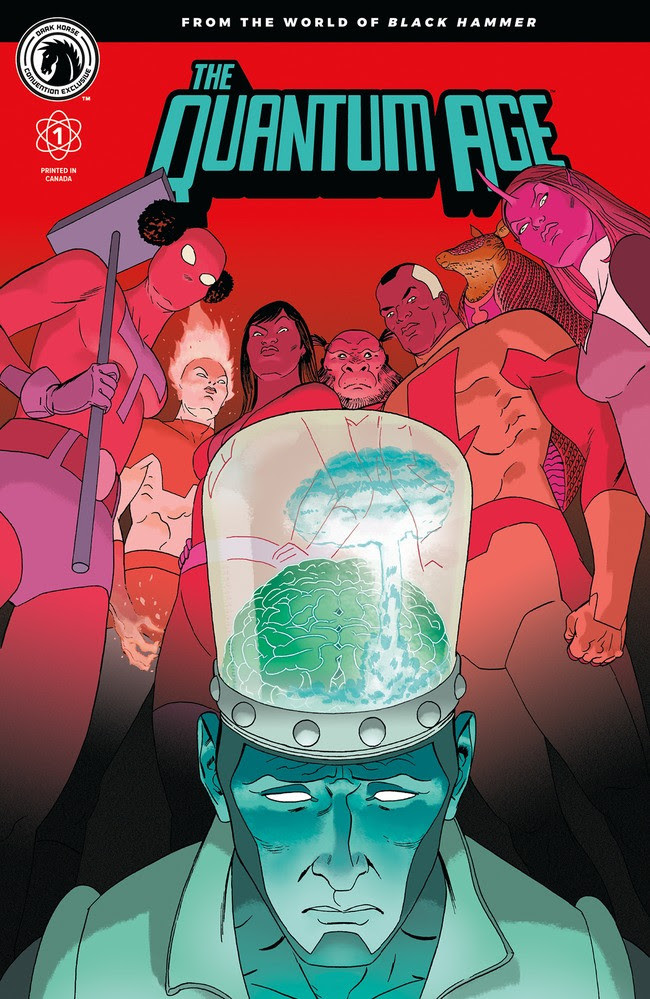 Sherlock Frankenstein and the Legion of Evil #1 Convention Exclusive (Daniel Warren Johnson)
$10.00 each
Limited print run of 1,000, Limit of 5 per person per day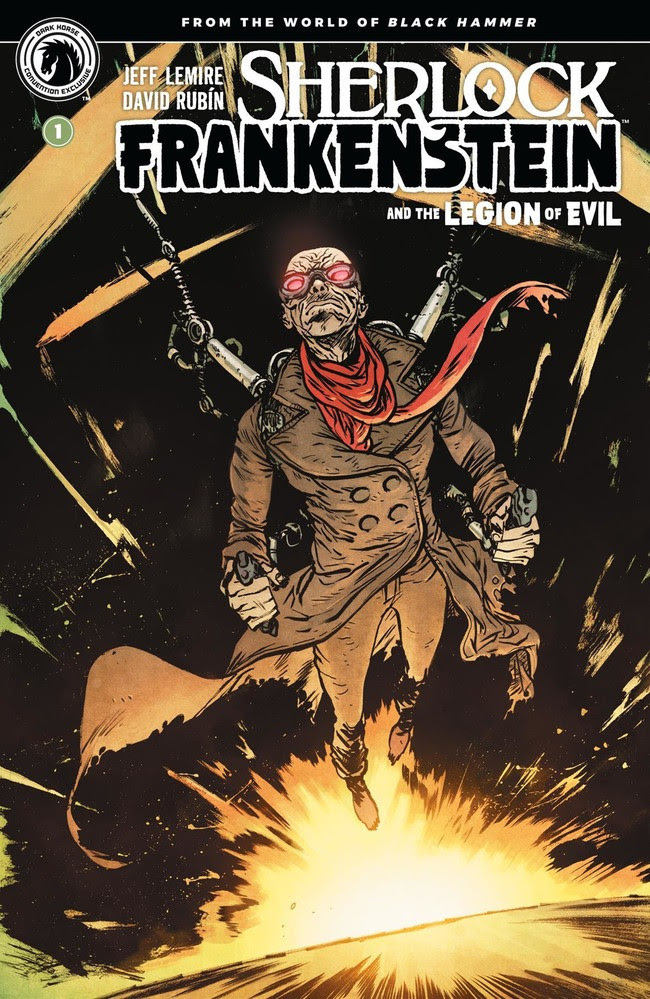 StarCraft: Scavengers #1 Convention Exclusive (Wei Wang)
$10.00 each
Limited print run of 1,000, Limit of 5 per person per day
Stranger Things #1 Convention Exclusive (Fábio Moon)
$10.00 each
Limited print run of 1,000, Limit of 5 per person per day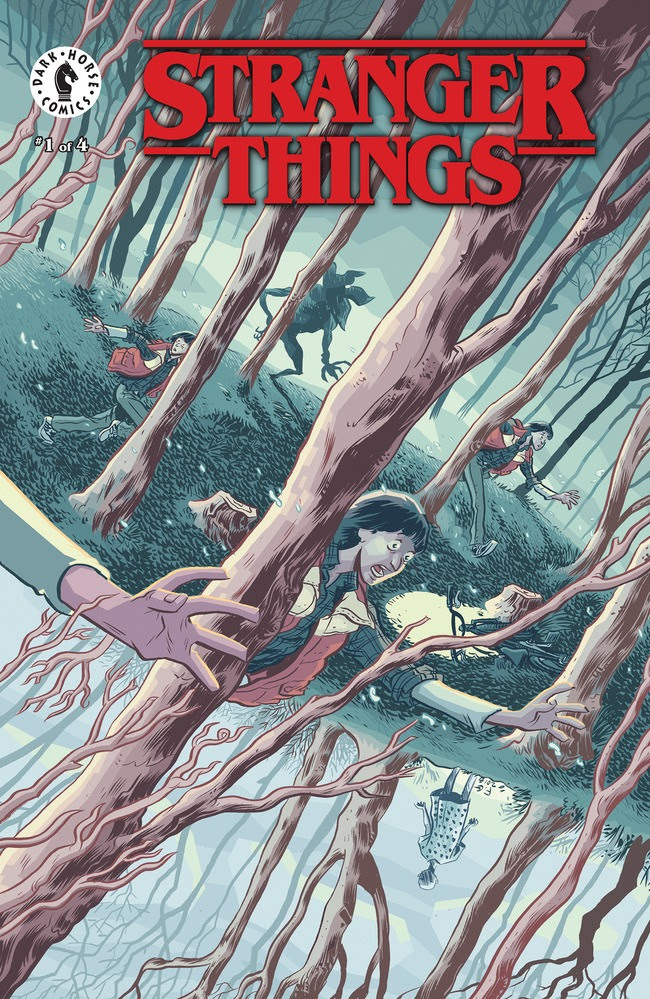 The Umbrella Academy: Hotel Oblivion #1 Convention Exclusive (Mike Mignola)
$10.00 each
Limited print run of 1,000, Limit of 5 per person per day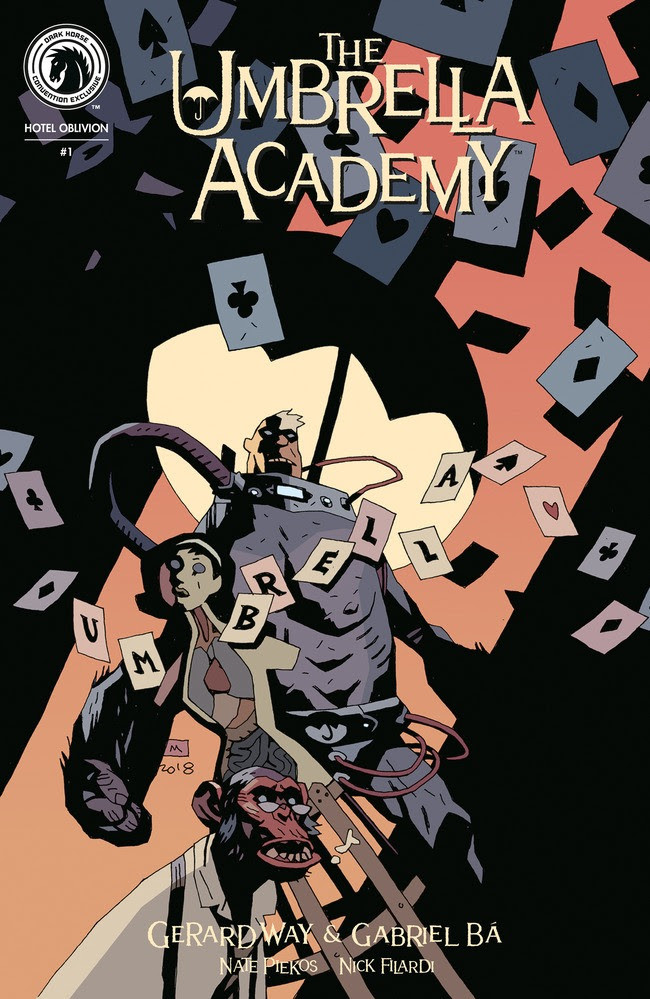 The Umbrella Academy Hazel and Cha Cha Enamel Pin
$10.00 each
Limited print run of 1,000, Limit of 5 per person per day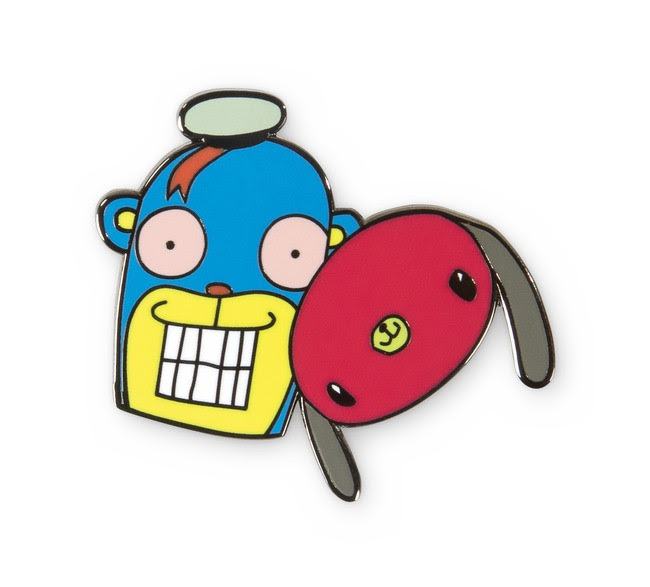 The Umbrella Academy Crest T-Shirt
$25.00 each
Limited print run of 400, Limit of 2 per person per day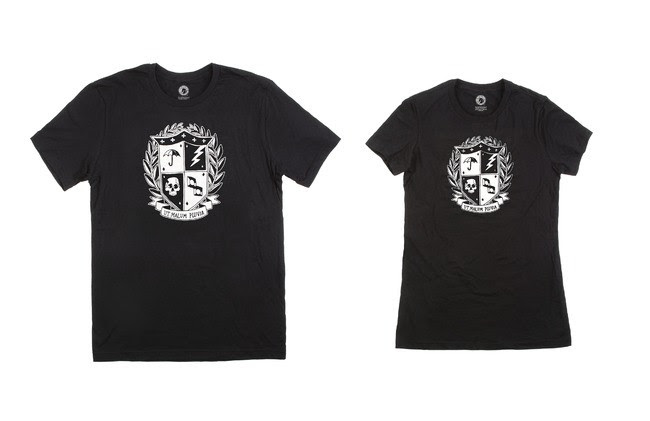 Xerxes: The Fall of the House of Darius and the Rise of Alexander #1 Convention Exclusive (Frank Miller) Gold Foil
The Xerxes: The Fall of the House of Darius and the Rise of Alexander #1 Convention Exclusive's cover is made of thick cover stock with metallic gold foil stamping highlights.
$15.00 each
Limited print run of 1,000, Limit of 5 per person per day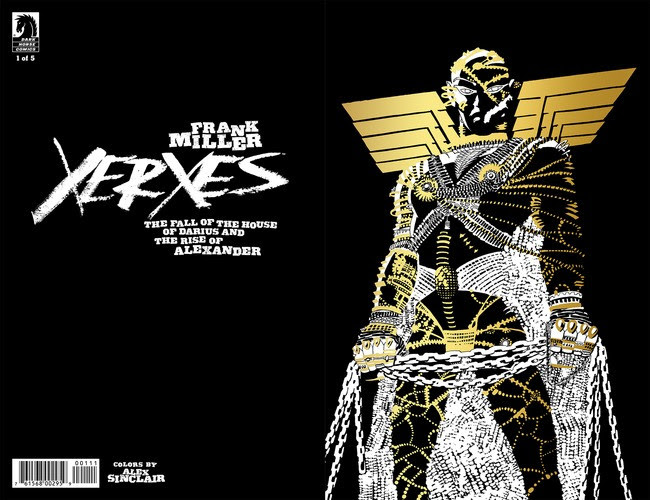 Signings Schedule

All creators signing in the Dark Horse booth are free. FREE prints, comics, or posters are provided for most of our signings (while supplies last) and fans may purchase or bring items to be signed.

Thursday, March 14
11:00 AM-11:50 AM:
ALIENS VS PREDATOR, PREDATOR: Brian Albert Thies

12:00 PM-12:50 PM:
TOMB RAIDER, TOMB RAIDER: INFERNO: Phillip Sevy

1:00 PM-1:50 PM: WILLIAM GIBSON'S ALIEN 3, ANGEL CATBIRD: Tamra Bonvillain
STARCRAFT: SOLDIERS: Andrew R. Robinson

2:00 PM-2:50 PM:
LIFEFORMED: CLEO MAKES CONTACT, EXTRAORDINARY: A STORY OF AN ORDINARY PRINCESS: Cassie Anderson

3:00 PM-3:50 PM:
EMPOWERED: Adam Warren
MYSTERY SCIENCE THEATER 3000: Todd Nauck

4:00 PM-4:50 PM:
PROS AND (COMIC) CONS, SECRET LOVES OF GEEKS, SECRET LOVES OF GEEK GIRLS: Hope Nicholson, Amanda Deibert, Megan Kearney, Tia Vasilou, Vita Ayala, Valentine de Landro

5:00 PM-5:50 PM:
BEASTS OF BURDEN: WISE DOGS AND ELDRITCH MEN: Benjamin Dewey

Friday, March 15
11:00 AM-11:50 AM:
CRIMSON LOTUS: Mindy Lee
JOE GOLEM: OCCULT DETECTIVE: Patric Reynolds

12:00 PM-12:50 PM:
ROCKET ROBINSON AND THE SECRET OF THE SAINT: Sean O'Neill

1:00 PM-1:50 PM: GOD OF WAR: Tony Parker, Chris Roberson
HELLBOY AND THE B.P.R.D.: 1956: Chris Roberson

2:00 PM-2:50 PM:
CALAMITY KATE: Magdalene Visaggio, Corin Howell
THE GIRL IN THE BAY: Corin Howell

3:00 PM-3:50 PM:
MATA HARI: Ariela Kristantina
LAGUARDIA: Tana Ford

4:00 PM-4:50 PM:
BERSERKER UNBOUND: Mike Deodato
GRENDEL: Matt Wagner

5:00 PM-5:50 PM:
STRANGER THINGS, STARCRAFT, PROJECT TBA: Jody Houser

Saturday, March 16
11:00 AM-5:00 PM:
FIGHT CLUB 3, BAIT: Chuck Palahniuk

5:30 PM-6:30 PM:
THE UMBRELLA ACADEMY: HOTEL OBLIVION: Nick Filardi

Sunday, March 17
11:00 AM-11:50 AM:
BANDETTE: Paul Tobin, Colleen Coover
PLANTS VS. ZOMBIES: Paul Tobin, Ron Chan
THE WITCHER, COLDER: Paul Tobin

12:00 PM-12:50 PM:
MINECRAFT VOLUME ONE: Sarah Graley, Sfé R. Monster

1:00 PM-1:50 PM:
THE ONCE AND FUTURE QUEEN: Adam P. Knave, D.J. Kirkbride

2:00 PM-2:50 PM:
DISNEY RALPH BREAKS THE INTERNET: CLICK START–A SELECT-YOUR-STORY ADVENTURE: Amy Mebberson

3:00 PM-3:50 PM:
MYSTICONS: Megan Levens
Panels Schedule
Please join these panels below, brought to you by Dark Horse Comics and friends

Thursday, March 14
Artists Who Write: The Craft and Creation of Comics
12:15 PM – 1:15 PM – TCC L3-R3
Panelists: Tana Ford, Adam Warren, Matt Wagner, Cassie Anderson
Many comics creators possess a diverse skill set that they've used to carefully hone their craft of sequential storytelling. Join Dark Horse and a panel of creators as they discuss turning an idea into a full-fledged story, and how they continue to keep their art and writing fresh.

Marketing Your Own Comics Without Being a Nuisance
1:30 PM – 2:30 PM – TCC L3-R1
Panelists: Melissa Meszaros, Cara O'Neil, D.J. Kirkland, Daniel Barnes, Sarah Graley, Paul Tobin, Greg Smith, Anne Smith
The key to success in comics is knowing you are the direct line to your fans—but how do you shamelessly promote your work without going overboard? Join marketing teams from Oni Press and Dark Horse Comics, with a handful of successful self-made comics creators to learn the best social media and marketing tactics for your self-published comics.

Friday, March 15
Peeling Back the Layers: The Process of Bringing a Comic to Life
11:15 AM – 12:15 PM – TCC L3-R4
Panelists: Tamra Bonvillain, Tony Parker, Magdalene Visaggio
It takes a team of talented individuals to bring a comic book to life. Join Dark Horse and a panel of writers, artists, colorists, and letterers whose creativity and hard work produce the best comics on the shelves. Dark Horse would like to peel back the layers on the work of comics' unsung heroes and celebrate their contributions to our beloved art form.

SATURDAY, MARCH 16
Stranger Things Publishing
11:00 AM – 12:00 PM – WSCC 611
Panelists: Elizabeth Schaefer, Spencer Cushing, Jody Houser, Ibrahim Moustafa
The story of Stranger Things continues in the official books and comics! Join editors from Dark Horse and Del Rey Books, along with author Gwenda Bond (Stranger Things: Suspicious Minds), writer Jody Houser (Stranger Things comics), and artist Ibrahim Moustafa (Stranger Things Free Comic Book Day comic) as they explore the further adventures of our favorite characters from Hawkins, IN.

Dark Horse Manga
1:30 PM – 2:30 PM – TCC L3-R1
Panelist: Carl Horn
Dark Horse's history with Japanese comics can be traced back to the company's earliest years, with a legacy that includes such legendary series as Lone Wolf & Cub, Berserk, and many more! Now, Dark Horse continues to publish some of the industry's best-selling titles, like Mob Psycho 100, Unofficial Hatsune Mix, I Am a Hero, Danganronpa, Blade of the Immortal, Cardcaptor Sakura, and many more! Join Dark Horse Editor Carl Horn for a look at the past, present, and future of manga at Dark Horse!

Sunday, March 17
Growing Up With Comics: Introducing Younger Readers to Graphic Storytelling
10:45 AM – 11:45 AM – TCC L3-R1
Panelists: Sean O'Neill, Sfé Monster, Sarah Graley
Comics are a great way to get kids interested in art, reading, and storytelling—and, well, they're fun! Join Dark Horse comics creators to discover and discuss the ever-growing library of incredible all-ages comics!