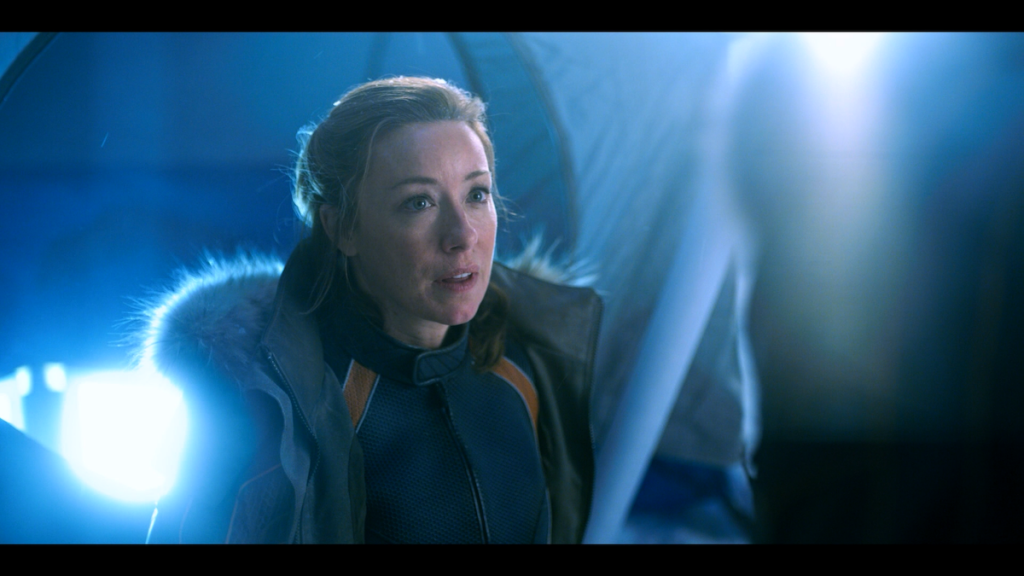 Order your copy of Netflix's LOST IN SPACE from Amazon

Set 30 years in the future, colonization in space is now a reality, and the Robinson family is among those tested and selected to make a new life for themselves in a better world. But when the new colonists find themselves abruptly torn off course en route to their new home they must forge new alliances and work together to survive in a dangerous alien environment, light-years from their original destination. Stranded along with the Robinsons are two outsiders who find themselves thrown together by circumstance and a mutual knack for deception. The charismatic Dr. Smith is a master manipulator with an inscrutable end game. And the roguish, but charming Don West is a highly-skilled, blue-collar contractor, who had no intention of joining the colony, let alone crash landing on a lost planet.
Based on the 1965 series of the same name, this iteration of LOST IN SPACE has been brought to production by Matt Sazama and Burk Sharpless. It is an interesting take on the old concept idea with a better look and feel of the future with a better effects team plus updated CGI. The acting is pretty good and much better than the 1998 movie.
As I said, this is loads better than the 1998 film so I don't get some of the negative views that it has received. It does take about two episodes for it to hit their stride but once it does, there is some seriously good sci-fi happening here. It is entertaining and hold interest.
Cast
Molly Parker as Maureen Robinson
Toby Stephens as John Robinson
Maxwell Jenkins as Will Robinson
Taylor Russell as Judy Robinson
Mina Sundwall as Penny Robinson
Ignacio Serricchio as Don West
Parker Posey as June Harris / Dr. Smith
Brian Steele as the Robot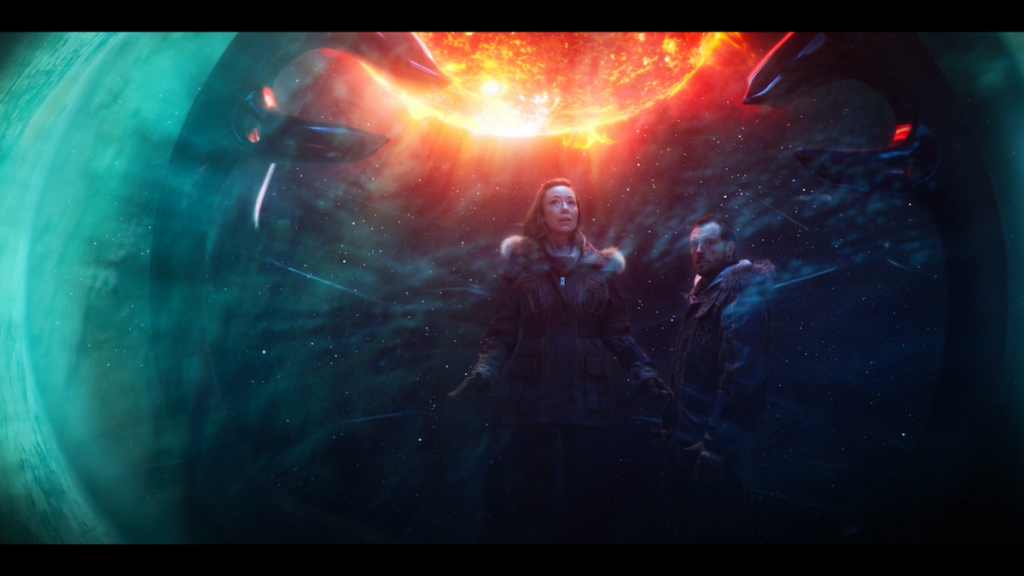 VIDEO QUALITY:
The video is a 1080p AVC presentation that is better than the standard HD streaming version. This is probably because it is more consistent and there isn't the worry about internet bandwidth. It is filmed digitally and that makes sense with the meshing of practical and CG elements. There is a ton of detailing on every inch of the vehicles and terrain. The fabrics of the clothing also stands out. Textures of skin with dirt and grime are also clear. Colors are bold but the filmmakers are very selective as to what to make bright as well as when.
AUDIO QUALITY:
The audio is a DTS-HD Master Audio 5.1 mix is nicely made. There is constantly ambient and atmospheric sound in the speakers such as the hum of the engines or the weather on the alien planet. LFEs vary from restrained to severe in the storms and explosions. The dialogue is well prioritized with the score and effects.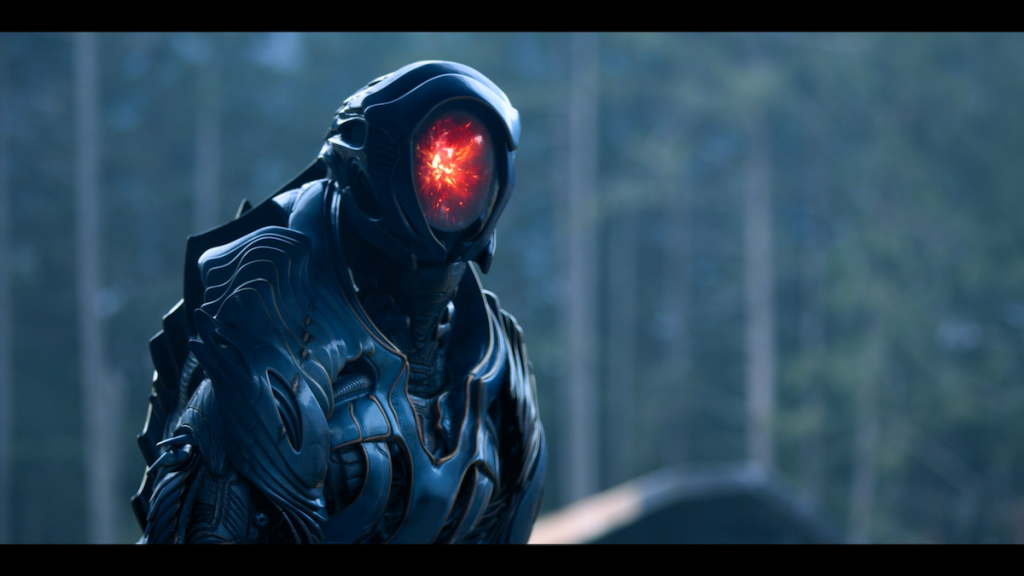 SUPPLEMENTS & PACKAGING
-"No Place to Hide":
This is the original, unaired pilot from the CBS series in a colorized presentation.
-Bill and Max: Lost and Found in Space:
This is a featurette with the Will Robinsons.
-Bill Mumy Visits the Jupiter 2:
The original Will Robinson shows off the Jupiter 2 set.
-Designing the Robot:
This is a look at the evolution of the robot.
-LOST IN SPACE Sizzle
-Deleted Scenes

Disc Details
3-Disc Set w/ 3 Blu-rays

Edition Ratings
Rated TV-PG

Region Coding
Region A

Video Resolution
1080p AVC MPEG-4
Aspect ratio: 2.00:1

Audio Mixes
English DTS-HD Master Audio 5.1

Subtitles
English SDH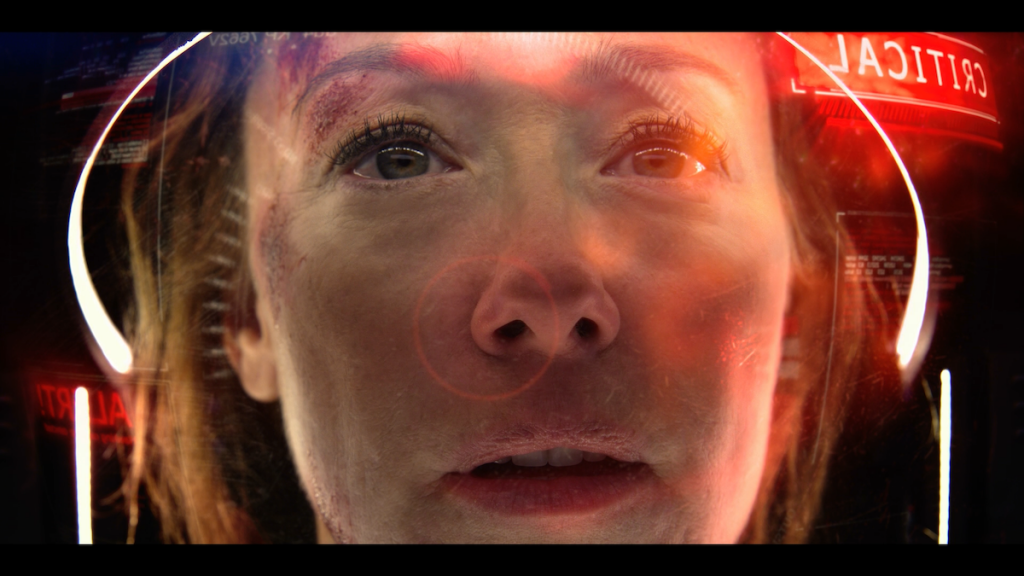 THE BOTTOM LINE:

LOST IN SPACE is a good series to watch after it gets going. There are some cool set and character designs plus a story that isn't completely linear in the way that its told. I do like the design of the robot but I will say that I think a few liberties were taken from the Geth in MASS EFFECT. The release itself has stellar audio and video transfer. The extras are pretty good with a good mix. All in all, give it shot and see for yourself but if you enjoy it, pick up the Blu-ray.