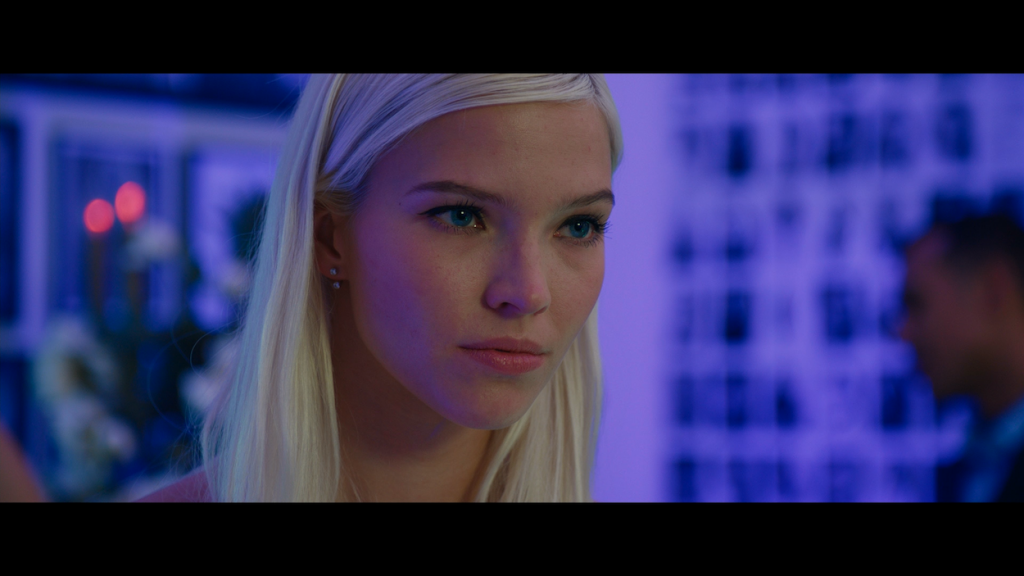 Order your copy of ANNA from Amazon
In Russia, a young woman named Anna has gotten mixed up with her boyfriend's poor decision making. She is approached by a KGB officer named Alex to train and become an assassin. A year later, she meets her handler named Olga who wants her work for her for a five-year term and then Anna can leave the organization. Her cover story is as a fashion model in Paris and it gets her close to people that she wouldn't typically be able to. She is told by the director f the KGB that he will not honor the deal she was and can never leave. She does KGB work in the background for a while but she is identified by the CIA. She is given the choice to be a double agent or be arrested. They promise her that she can be pulled out after she helps them but she doesn't trust anyone.
ANNA is directed by Luc Besson and he has helmed movies such as THE FIFTH ELEMENT, LEON, and LA FEMME NIKITA. In ANNA, the plot immediately made me think of LA FEMME NIKITA with the secret training, giving a lost woman some direction, and the relationship with her handler aspect. Of course with this being made almost 30 years later, there is a need for quicker action and faster cuts in the editing to ramp up the excitement. Sasha Luss plays Anna and if you didn't catch it, she is the princess from VALERIAN AND THE CITY OF A THOUSAND PLANETS. She has the look and it makes sense to have her be a model being that she was one before acting.
I understand that the story is trying to do something original here but the flashing backward and forward is sometimes jarring if you happen to miss the prompt for the change. It's a risk that pays off and it is solely my personal preference.
Cast
Sasha Luss – Anna Poliatov
Helen Mirren – Olga
Luke Evans – Alexander "Alex" Tchenkov
Cillian Murphy – Leonard Miller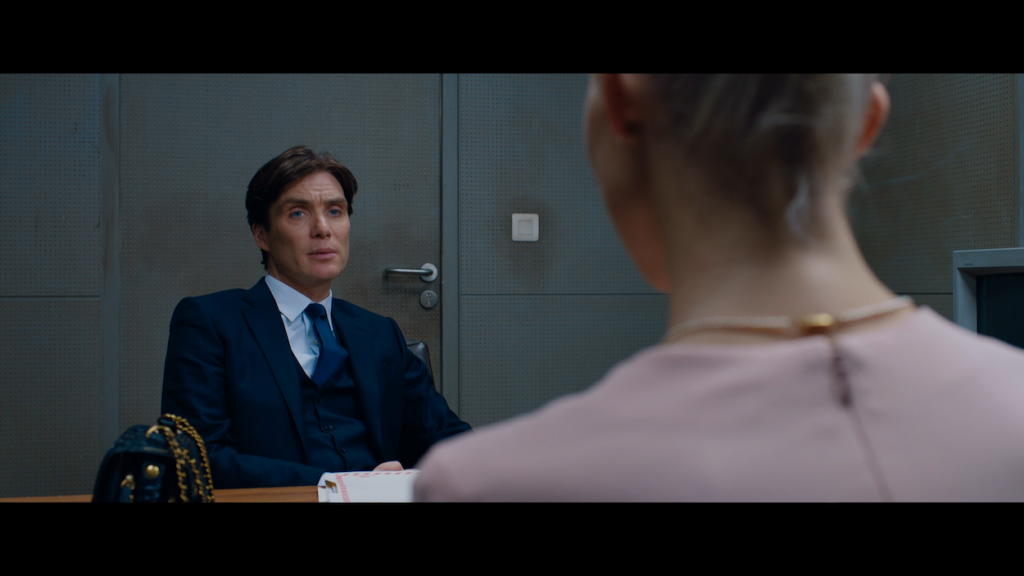 VIDEO QUALITY:
The video is a 1080p AVC presentation that has a clean look. The transfer appears to be from a digital source and this shows in a lot of the images. Faces are flawless unless made so by the filmmakers and do show everything with the abundance of closeups. The details in textures are strong and stand out in the various clothing. Coloring such as the reds in the images and blues look especially nice. The skin tones are warm and natural.
The 4K Ultra HD Blu-ray comes with Dolby Vision that provides an even darker more full thickness to the black levels while making some of the murky and or brighter scenes more vibrant.
AUDIO QUALITY:
The audio is a Dolby Atmos mix that will default to a Dolby Digital 7.1 mix depending on your equipment. The mix is loaded with strong effects when it comes to the gunshots and fighting. The way the camera movies around so there is nothing missed in the mix is incredibly well done. The overhead speakers get some use in the busier scenes but this is sporadic at best. Don't get me wrong, this is a full mix but there are a lot of scenes that utilize the center channel only. Dialogue is clear and prioritized.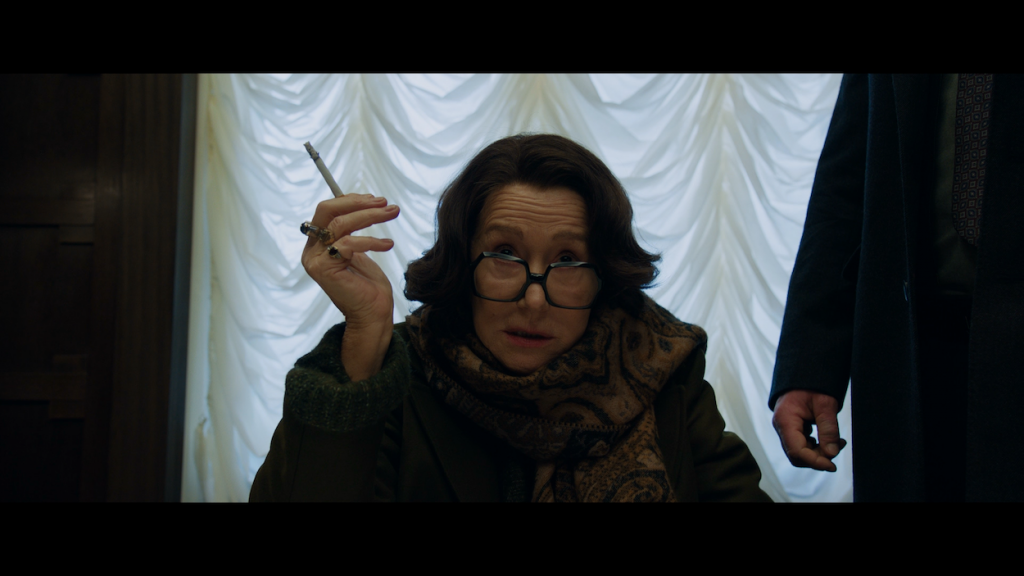 SUPPLEMENTS & PACKAGING
-Dressing a Doll: The Costumes of ANNA:
This talks about getting the costumes right for the time period.
-Anatomy of a Scene: The Restaurant Fight:
This is a breakdown of the best scene in the movie.
-Unnesting a Russian Doll: Making ANNA:
This is a making of with interviews of the cast and crew.
-Constructing the Car Chase: This explains the stunts with David Julienne.
Disc Details
2-disc set w/1 Blu-ray and 1 DVD
Digital copy
Running Time
119 mins
Edition Ratings
Rated R
Region Coding
Region A
Video Resolution
1080p AVC MPEG-4
Aspect ratio: 2.39:1
Audio Mixes
English Dolby Atmos
English Dolby TrueHD 7.1
Spanish Dolby Digital 5.1
Subtitles
English SDH, Spanish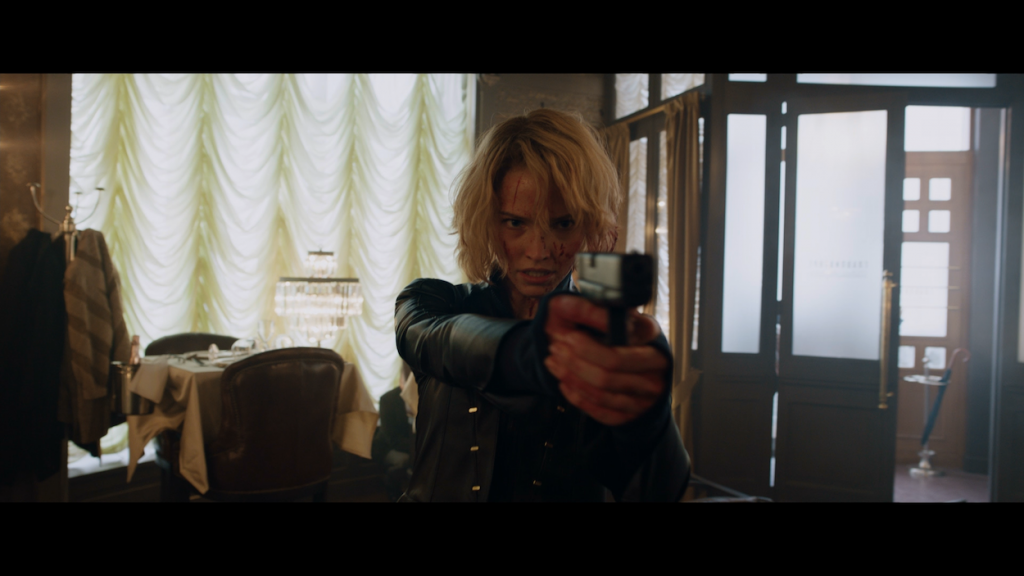 THE BOTTOM LINE:
ANNA is in line with the types of films that Besson is best known to make. There is a lot of action when it is happening but the movie is first and foremost a spy film. I'm not big on the way that it is told with the time-shifting so much but it works. The Blu-ray has solid audio and video transfer. The extras are filled with good information but it is very light and I wanted to know more about the film. All in all, I recommend picking this up if your a Besson fan or at least giving it a shot.