GEMINI MAN is a 2019 American action thriller film directed by Ang Lee and written by David Benioff, Billy Ray, and Darren Lemke. Starring Will Smith, Mary Elizabeth Winstead, Clive Owen, and Benedict Wong, the film follows a hitman who is targeted by a younger clone of himself while on the run from the government.
Own GEMINI MAN on 4K and Blu-ray NOW!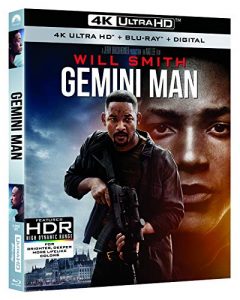 THE MOVIE:
Henry Brogan (Will Smith) is an expect, top of his game shooter that is contracted through the United States government. After 72 terrorists kills under his belt he has began to notice that his level of execution is beginning to become not as on point as it once was. Still able to hit his targets but can feel that it is time to retire before he kills someone that is an innocent bystander. He thought it was going to be a fairly easy and simple retirement but after learning that his most recent kill was not a terrorist but a biologist he becomes suspicious about the governments actions.
Brogan soon discovered that digging into the governments actions on this assigned kill was not the best move for his safety. Brogan then became the target and had to use his skills to fend off the same organization that he was the ace for. After a few days on the run Brogan came across someone that was somehow the same level of expertise that he was. Almost too good to be true. Brogan came to discover that the person chasing him was his exact clone.
Overall, this film was a pretty fun watch and Will Smith was able to full off the role successfully. Even with the fact that this film has been talked about being made for a little over 20 years. I think the waiting helped them due to the fact they were able to produce better CGI this time in age compared to 20 years ago. I couldn't really imagine anyone except Will Smith playing this role.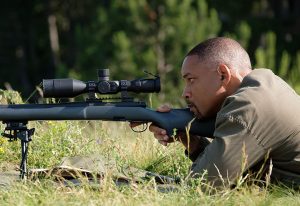 VIDEO/AUDIO QUALITY:
The video and audio on this 4K were pretty well done. As far as the video goes, even with the heavy CGI throughout the film because of the de-aging process behind the younger Will Smith. There was just enough action scenes through the film to make the CGI, visuals, and textures in 4K looked very clear throughout the film. The audio for the film was also pretty spot on. I had no issues being able to hear the dialogue throughout the film and all the gunshots and explosions were able to come across with no issues.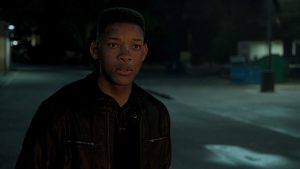 SUPPLEMENTS:
Bonus Features:
4K
Visual Effects Progression by Weta
Blu-ray
Alternate Opening
Deleted Scenes
The Genesis of GEMINI MAN
Facing Your Younger Self
The Future Is Now
Setting The Action
Next Level Detail
The Vision of Ang Lee
Disc Details:
4K
Blu-ray
Digital Copy
Running Time:
117 min.
Edition Ratings:
Rated PG-13
Region Coding:
Region A
Video Resolution:
Resolution: Native 4K 2160p (1.85:1)
Audio Mixes:
English (Dolby Digital 5.1)
Spanish,French,Italian,Japanese,Thai
Subtitles:
English, English SDH, French, Italian, Japanese, Spanish, Cantonese, Dutch, Korean, Malay, Mandarin (Simplified), Thai