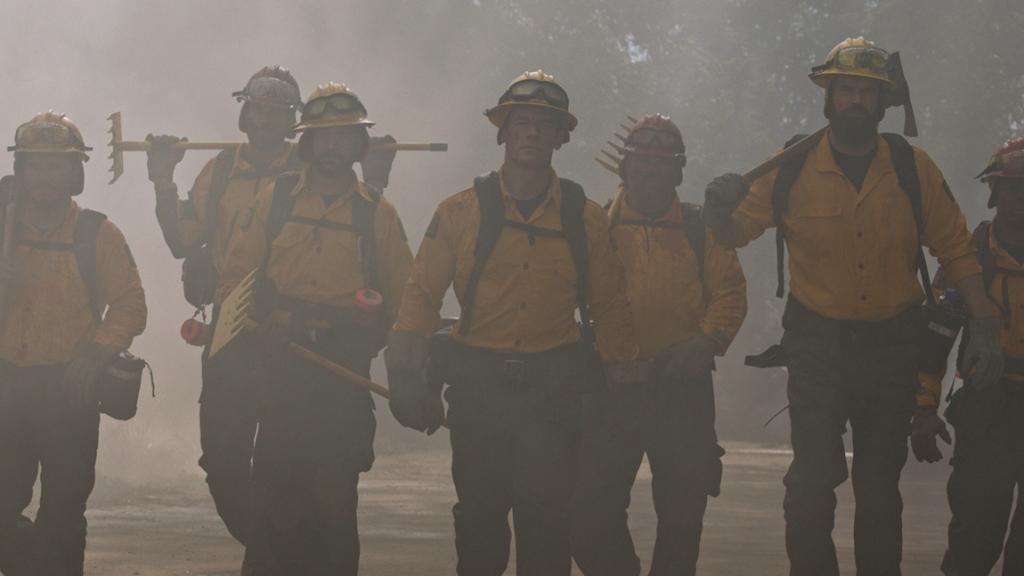 A team of smokejumpers in California led by Superintendent Jake Carson works hard and gets the job done. The job is his life and his team is the closest thing to a family that he has. They are a group of oddballs named Mark, Rodrigo, and Axe.
There is a house fire that leaves three children homeless and without proper supervision. Carson's superior Commander Richards says that Carson is on the shortlist to take become commander but first, he has to look after these kids for a while.
PLAYING WITH FIRE is directed by Andy Fickman and he has done a mix of comedy films as well as TV shows. This movie seems to want to follow in the footsteps of others like KINDERGARTEN COP and THE PACIFIER where they put the tough guy in to have to relate to kids. This attempt was a lot less successful than those movies. There is a lot of dry humor and bits to try to make kids laugh.
Cast
John Cena as Jake Carson
Keegan-Michael Key as Mark Rogers
John Leguizamo as Rodrigo Torres
Tyler Mane as Axe
Paul Potts as Axe's Opera Voice
Brianna Hildebrand as Brynn
Christian Convery as Will
Finley Rose Slater as Zoey
Dennis Haysbert as Commander Richards
Judy Greer as Dr. Amy Hicks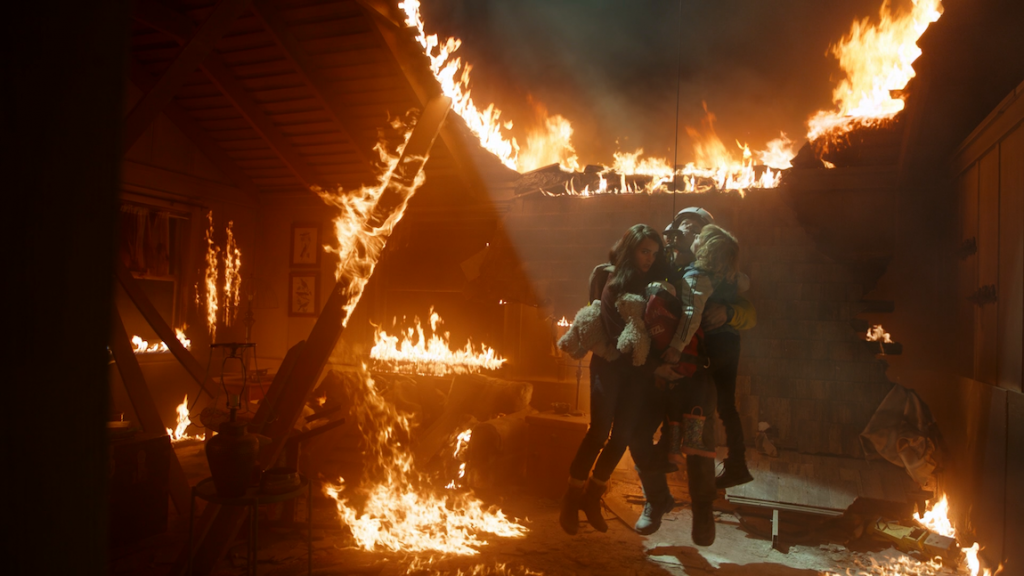 VIDEO QUALITY:
The video is a 1080p AVC presentation that has a striking picture design. It looks like it was captured by digital means and has a clear picture. The details in clothing, skin, and even the pores on the skin is crisp. The contrasting with shadows and darker scenes aren't an issue and have definite, separating lines. The brilliant coloring in the fires and the yellow smokejumpers' outfits is nice on the release. It lends to the digitally captured look I mentioned. Skin tones are warm and naturally done on the disc.
AUDIO QUALITY:
The audio is a lossless DTS-HD Master Audio 5.1 mix that has some lively moments on the track. This is mostly doing the fires where the flames are all around the smokejumpers and scenes with falling water. Otherwise, the mix is mostly dialogue-centric. It gets the job done for this family movie.
SUPPLEMENTS & PACKAGING:
-Story-time with John Cena: Cena and his version of Three Little Pigs.
-Lighting Up the Laughs: This looks at the fun behind the scenes.
-The Director's Diaries: Read by Star Cast: This has John Cena and Keegan-Michael Key reading director Andy Fickman's emails.
-What It Means to Be a Family: This has the cast define Family.
-The Real Smokejumpers: This Is Their Story: This explains what smokejumpers are and what they do.
-Bloopers
-Deleted Scenes
Disc Details
2-Disc Set w/1 Blu-ray and 1 DVD
Digital Copy
Running Time
96 mins
Edition Ratings
Rated PG
Region Coding
Region Free
Video Resolution
1080p AVC MPEG-4
Aspect ratio: 1.78:1
Audio Mixes
English DTS-HD Master Audio 5.1
German Dolby Digital 5.1
Spanish Dolby Digital 5.1
Spanish Dolby Digital 5.1
French Dolby Digital 5.1
French (Canada) Dolby Digital 5.1
Italian Dolby Digital 5.1
Japanese Dolby Digital 5.1
Portuguese Dolby Digital 5.1
Subtitles
English
English SDH
French
German
Italian
Japanese
Portuguese
Spanish
Cantonese
Danish, Dutch
Finnish
Greek
Hindi
Korean
Malay
Mandarin (Simplified)
Norwegian
Romanian
Swedish
Turkish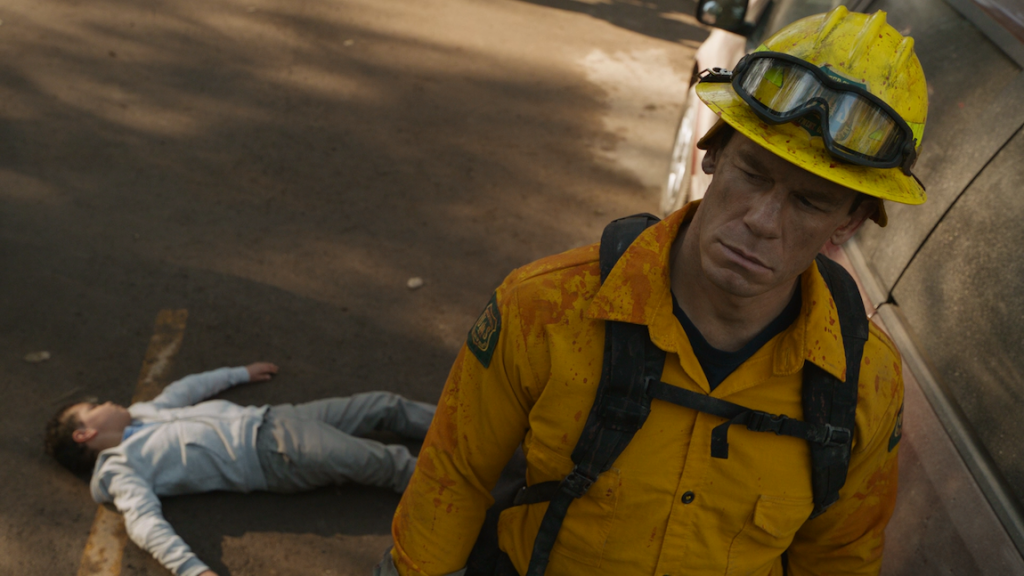 THE BOTTOM LINE:
PLAYING WITH FIRE is a family movie that just never gets off the ground. I know, humor is subjective so maybe I don't get the humor here. As for the release, the video has a strong transfer and the audio is decent. The extras are ok but they're average. All in all, maybe give this a rent before buying.