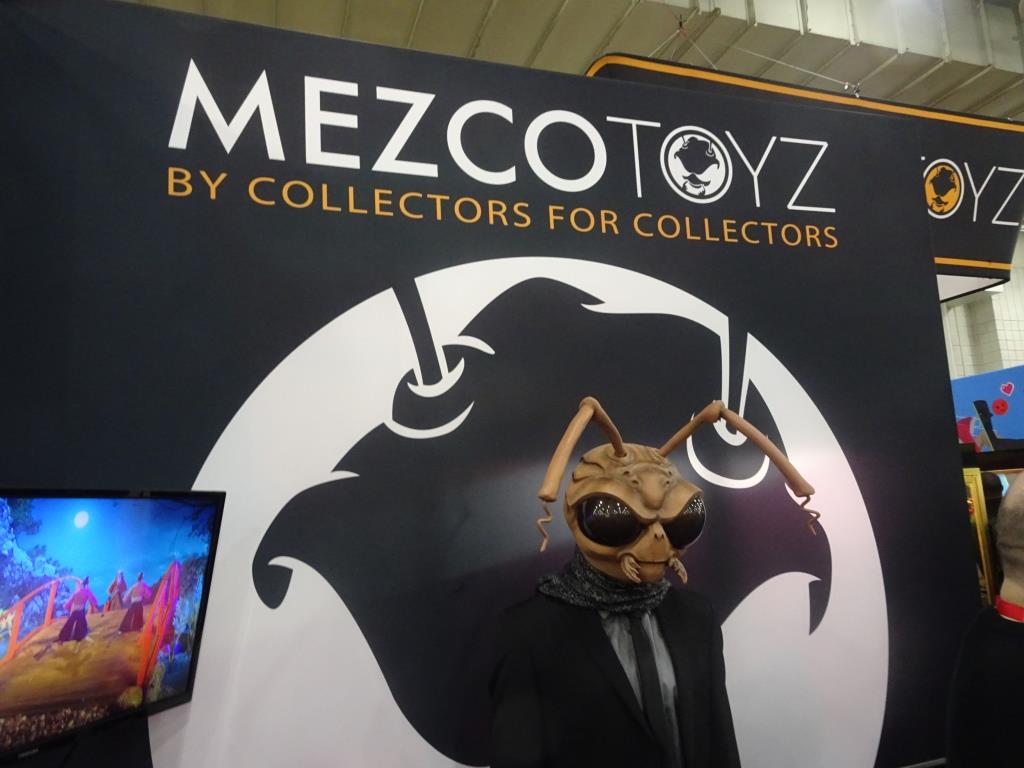 Based in Long Island City Mezco, who are celebrating their 20th Anniversary, have become one of the hottest brands in the collectibles market with figures based both on original and licensed properties. For the 2020 edition of Mezco Toy Fair Press event Mezco decided to go bigger with their one:12 collective Agent Gomez line while continuing to grow their licensed properties. Featuring their most popular licenses the booth featured products from the fan favorite one:12 Collective line, LDD Presents, Mezco Designer Series, and 5 Points.
One:12 Collective
The one:12 collective line, for those unfamiliar, typically feature over 30 points of articulation, real cloth, multiple accessories, interchangeable hands and heads, and display stands all displayed in collectible packaging that allows the figure to be removed and replaced. The figures are usually under the $100 price range. This year on top of a display of Marvel and DC figures Mezco showed of other properties including their own IP Agent Gomez and Rumble Society as well as Conan, Planet of the Apes, John Wick, Alien, Predator, and more.
Living Dead Dolls
The LDD Presents line features dolls from various licenses including Scream, It, Chucky, Scooby-Doo, and even Sabrina!
Mezco Designer Series
The MDS line features stylized vinyl figures in a range of properties including Batman, It, Annabelle, and more.
5 Points Line
In their 5 points line products included Batman, Superman, Scooby-Doo, Space Ghost, and The Addams Family.
Mega Scale
What become the highly anticipated of the press event the Mezco Press Gift bag features a range of items including a Toy Fair Exclusive one:12 Collective Agent Goldmez, a Toy Fair Exclusive 5 Points Gomez and 5 Points Space Ghost, an extremely cool decoder ring, poster, stickers, and patches.
As always Hi-Def Ninja is grateful to Mezco for inviting us into their booth at New York Toy Fair and we are looking forward to the rest of 2020!