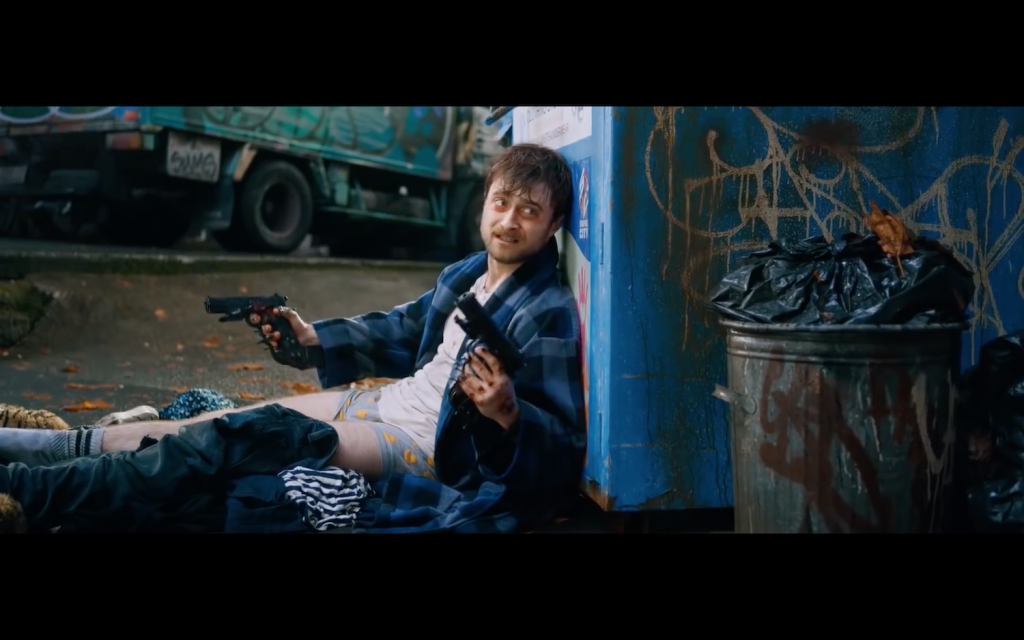 Order you copy of GUNS AKIMBO from Amazon
There is a group known as Skizm and what they do is setup these internet death-matches between criminals for entertainment. A regular guy named Miles Harris is a programmer and he trolls online trolls for fun. In a Skizm video of the reigning champ Nix, he decides to talk smack to another user and he maybe goes a little too far. Riktor is the man who runs the game and comes to Miles' apartment to exact some revenge. They bolt pistols to each of his hands and he has 24 hours to kill Nix or they'll kill him.
GUNS AKIMBO is written and directed by Jason Lei Howden. This is his second movie and this is a different genre being that it's an action/comedy. The movie has these video game undertones where it plays out like one with over the top villains, outlandish characters, and the core of the plot.
Cast
Daniel Radcliffe as Miles
Samara Weaving as Nix
Natasha Liu Bordizzo as Nova
Ned Dennehy as Riktor
Grant Bowler as Degraves
Edwin Wright as Stanton
Rhys Darby as Glenjamin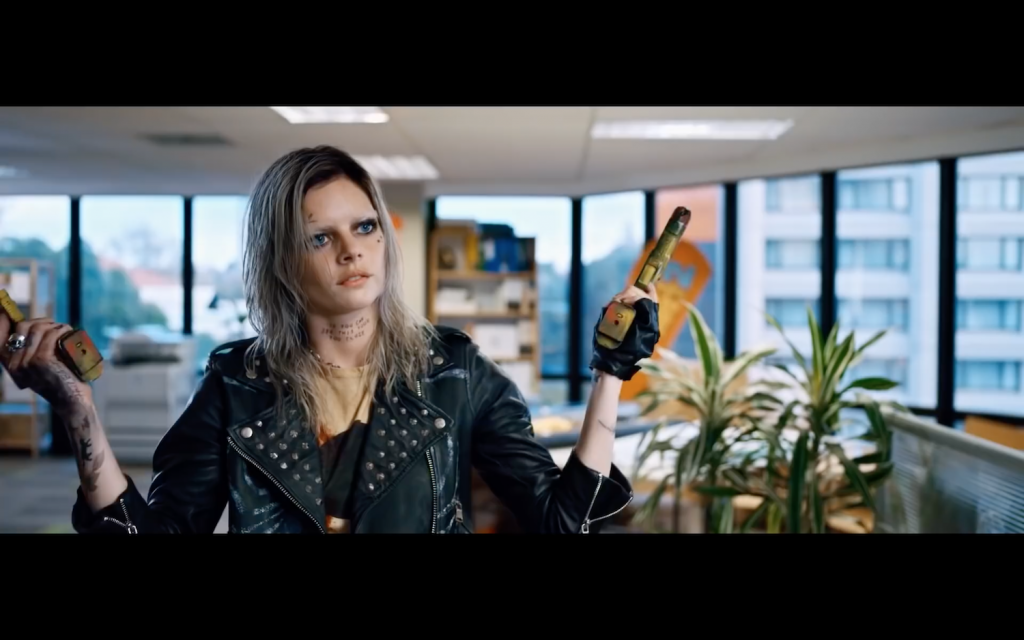 VIDEO QUALITY
The video is a 1080p AVC presentation that has a very stylized look to it. The movie has been captured digitally but while it looks clean, at times there is a grittiness to it. The dirtiness is when he game is going on, after Miles has the guns on his hands, and almost anything to do with Riktor or Nix. As for the colors, they have a brilliance no matter the lighting. The details are sharp and make it easy to see the little things such as the engravings on the pistols. The images are so sharp that, unfortunately, you can see the prosthetics over Nix's eyebrows.
AUDIO QUALITY
The audio is a DTS-HD Master Audio 5.1 mix has a lot of moments to shine. There are big explosions and a myriad of gunfire form a variety of weapons. The scenes involving vehicles have plenty of sound movement in the sound field. The intro scene with Nix and the car chase sounds great. Dialogue is clear and well prioritized.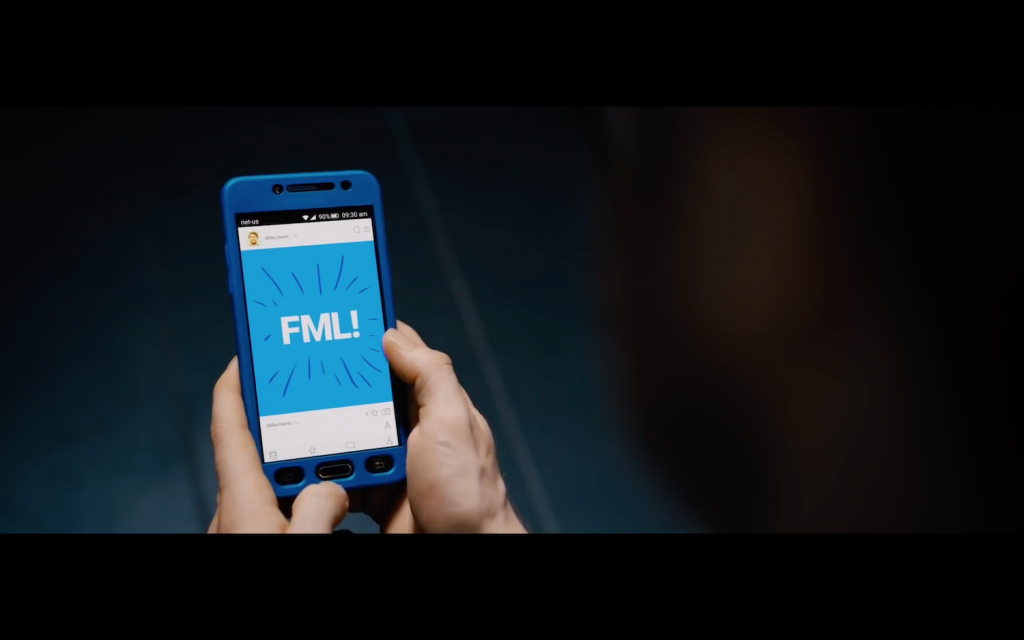 SUPPLEMENTS & PACKAGING

-Audio Commentary: with Writer-Director Jason Lei Howden
-Welcome to SKIZM
-Nix vs. Dane Stunt Sequence Exploration
Disc Details
1 Blu-ray Disc
Running Time
98 mins
Edition Ratings
Rated R
Region Coding
Region A
Video Resolution
1080p AVC MPEG-4
Aspect Ratio: 2.39:1
Audio Mixes
English DTS-HD Master Audio 5.1
Subtitles
English SDH
Spanish