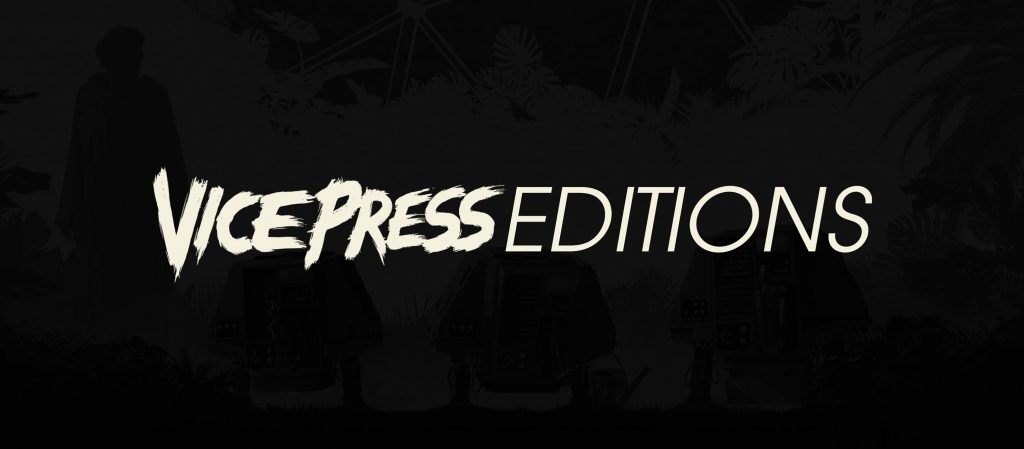 Vice Press today launched their newest line of prints: Vice Press Editions.

Vice Press Editions are a collection of open edition prints, taking the pressure off of having to wait for a limited edition drop and giving everyone who wants one plenty of time to pick up a copy. Each print released will be available for an extended period and Vice Press will always give plenty of notice before removing any print.

To start things off Vice Press Editions' first releases are Silent Running by Matt Ferguson and The Thing by Patrick Connan. Vice Press Editions are wall space friendly with each movie poster in a A2 size (594x420mm or 16.5×23.4 inches) thereby making it easier and more affordable to get off the shelf or custom frames. Each movie poster will also be priced at just £29.99.

Occasionally Vice Press will also be releasing some smaller art prints to coincide with the movie posters. For this release Matt has designed three 5x5inch art cards featuring Silent Running's Huey, Dewey and Louie! This set will cost just £14.99 and will be available as long as Matt's Silent Running print is available.

For The Thing, Patrick Connan has designed two amazing new posters, each capturing key iconography from the movie.

Silent Running by Matt Ferguson and The Thing by Patrick Connan are now available to purchase worldwide from Vice Press at www.Vice-Press.com. They will also be available at the same time from Zavvi at www.Zavvi.com.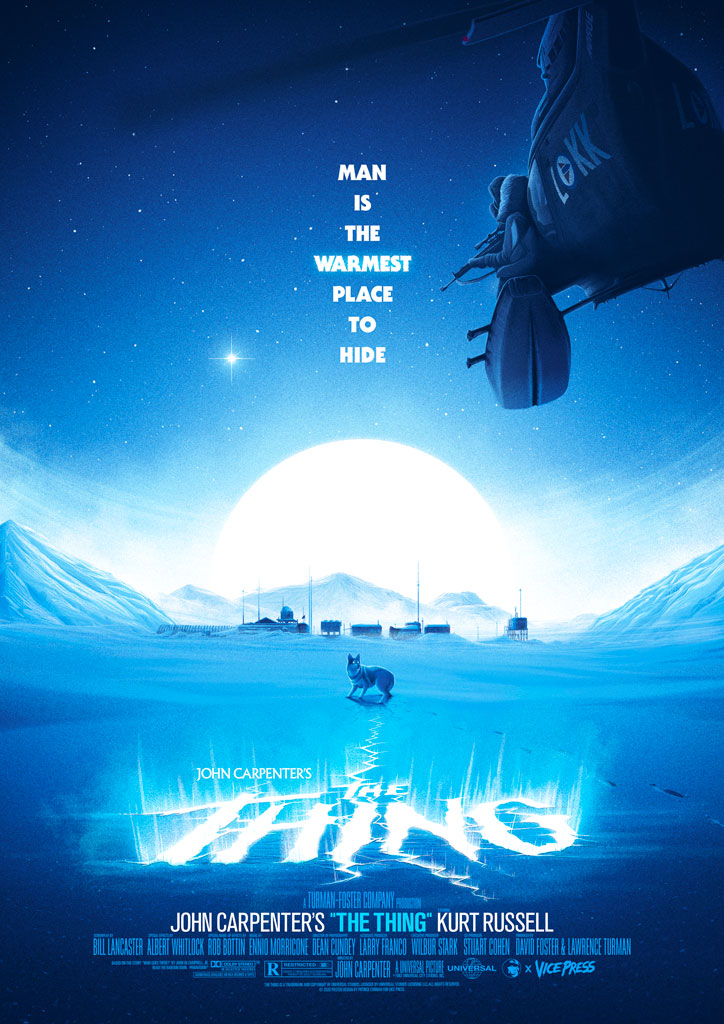 The Thing (Blue Version)
Artist: Patrick Connan
Size: A2 (420mm X 594mm)
Edition size: Open Edition with stamp of authenticity on reverse
Medium: Lithograph on 300gsm archival paper
Produced by Vice Press under license from Universal.
£29.99 each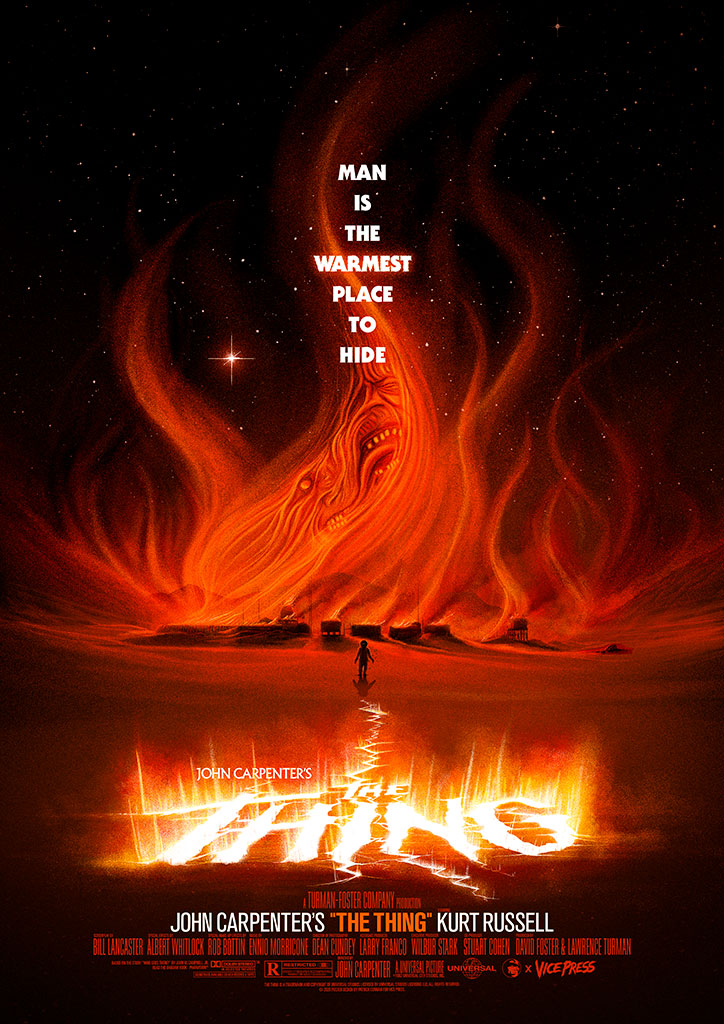 The Thing Variant (Red Version)
Artist: Patrick Connan
Size: A2 (420mm X 594mm)
Edition size: Open Edition with stamp of authenticity on reverse
Medium: Lithograph on 300gsm archival paper
Produced by Vice Press under license from Universal.
£29.99 each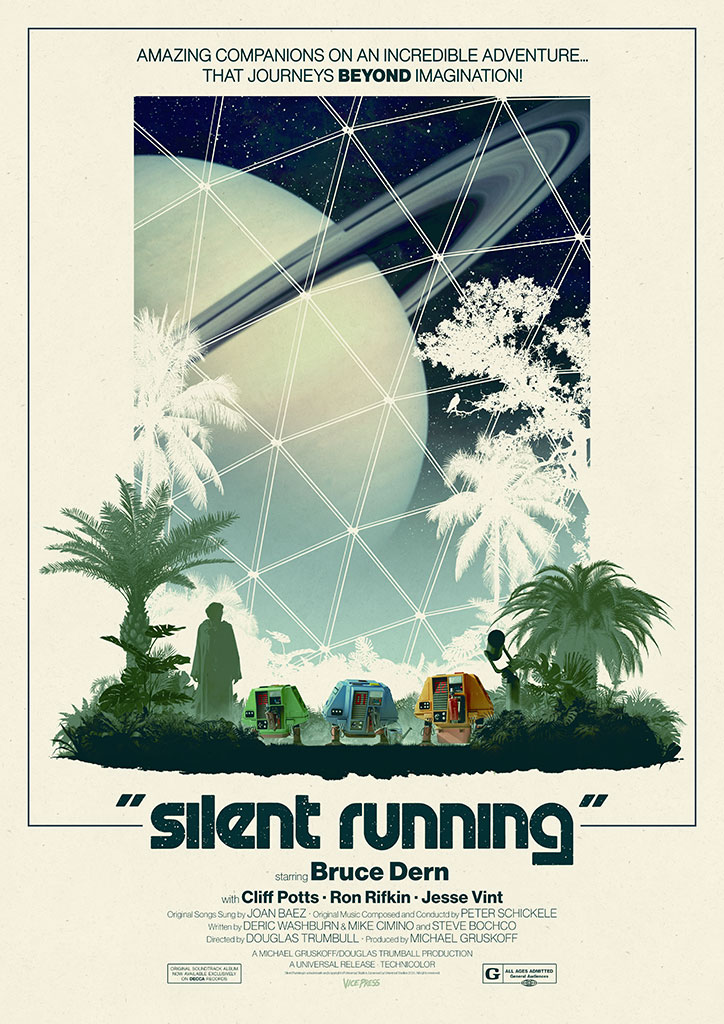 Silent Running
Artist: Matt Ferguson
Size: A2 (420mm X 594mm)
Edition size: Open Edition with stamp of authenticity on reverse
Medium: Lithograph on 300gsm archival paper
Produced by Vice Press under license from Universal.
£29.99 each
Silent Running – Huey, Dewey, Louie
Artist: Matt Ferguson
Size: 5×5 inches each
Edition size: Open Edition with stamp of authenticity on reverse
Produced by Vice Press under license from Universal.
£14.99 set