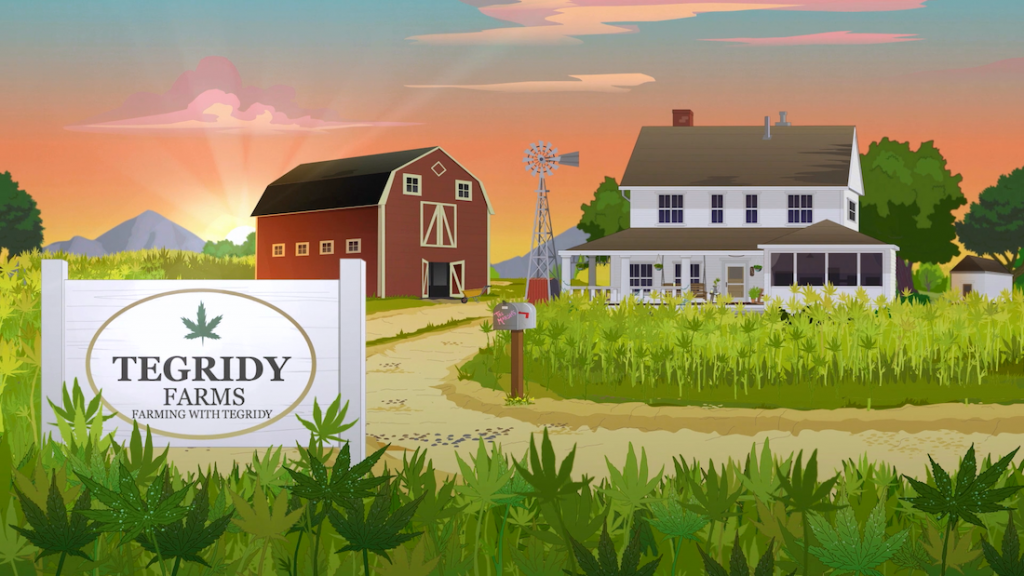 As per Wikipedia:
This season had multiple changes to the traditional theme song from the show. For the first six episodes of the season, an overall story arc focusing on Randy Marsh's marijuana farm named Tegridy Farms was featured. During these episodes, the theme song's lyrics and graphics were changed to focus on Tegridy Farms and also featured vocals by Randy Marsh and Towelie. In the episode "Board Girls", the regular theme was completely abandoned and replaced with a theme about the PC Babies, the politically correct children of PC Principal and Vice Principal Strong Woman. In the "Turd Burglars" episode, the theme returned to the show, but starring the women of South Park, in a fictional show titled "One for the Ladies". In the "Basic Cable" episode, the theme was abandoned again and replaced with a faux intro titled "The Scott Malkinson Show". The traditional theme song was put back in on the final episode "Christmas Snow".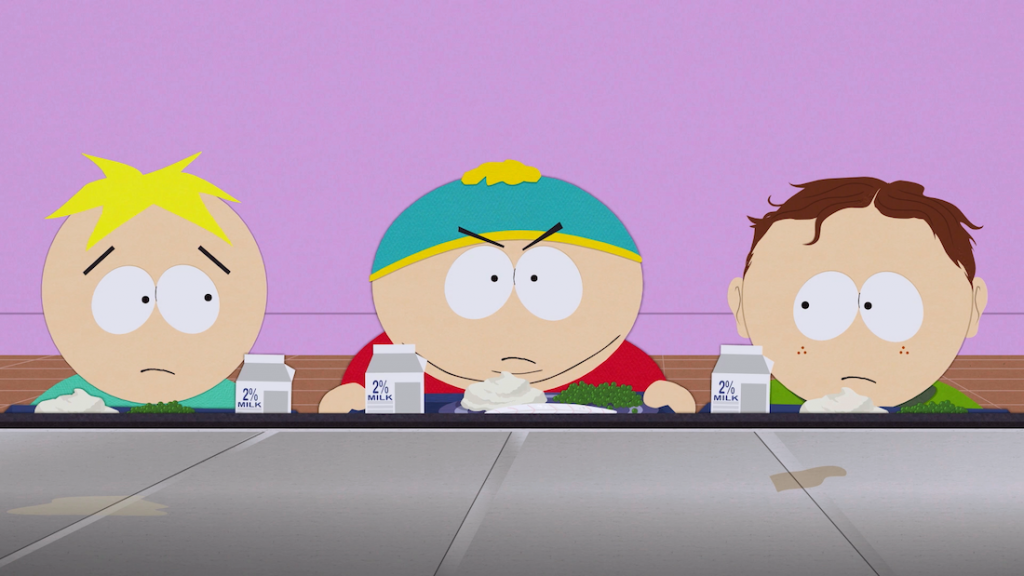 VIDEO QUALITY
The video is a 1080p AVC presentation that hasn't changed much over the last few releases. The animation has possibly gotten a little cleaner but that's neither here nor there. The coloring is brilliant and bright. The detailing is sharp and shows off the animation style. The textures stand out. There are some banding and pixelation issues so I'm thinking its from the source material.
AUDIO QUALITY
The audio is a lossless Dolby TrueHD 5.1 mix. The music is done well and sounds great. The opening music has some changes this season and is a cool change. The surround channels are used well and create a wide sound field. This is wider than any season before it. The dialogue is prioritized and is clean.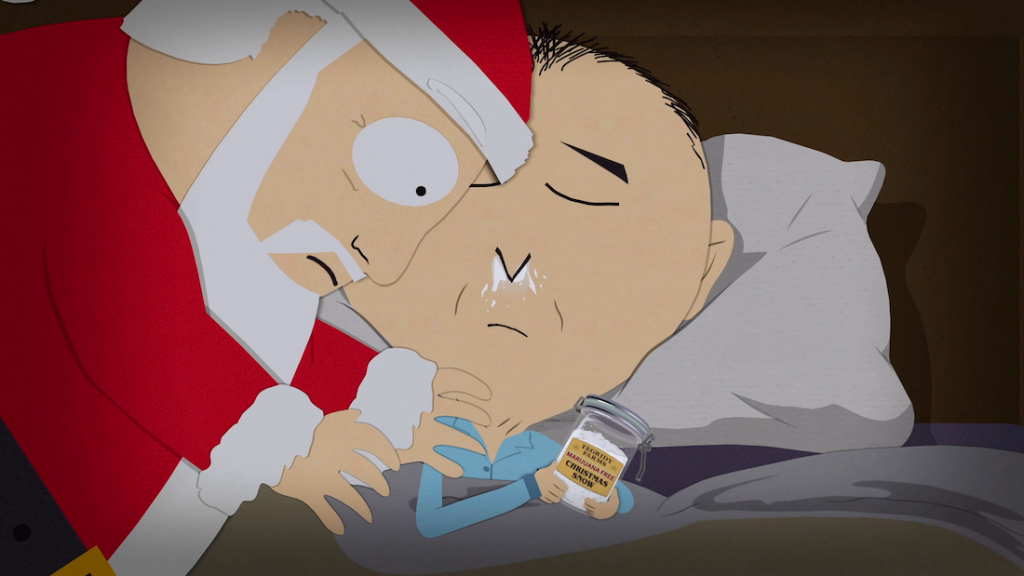 SUPPLEMENTS & PACKAGING
-#Socialcommentary: These are tweets displayed onscreen with information about each episode.
-Concept Art
Episode List:
Disc One:
Mexican Joker
Band in China
Shots!!!
Let Them Eat Goo
Tegridy Farms Halloween Special
Disc Two:
Season Finale
Board Girls
Turd Burglars
Basic Cable
Christmas Snow
Disc Details
2-Disc Blu-ray Set
Edition Ratings
Rated TV-MA
Region Coding
Region Free
Video Resolution
1080p AVC MPEG-4
Aspect ratio: 1.78:1
Audio Mixes
English Dolby TrueHD 5.1
English Dolby Digital 2.0
Subtitles
English SDH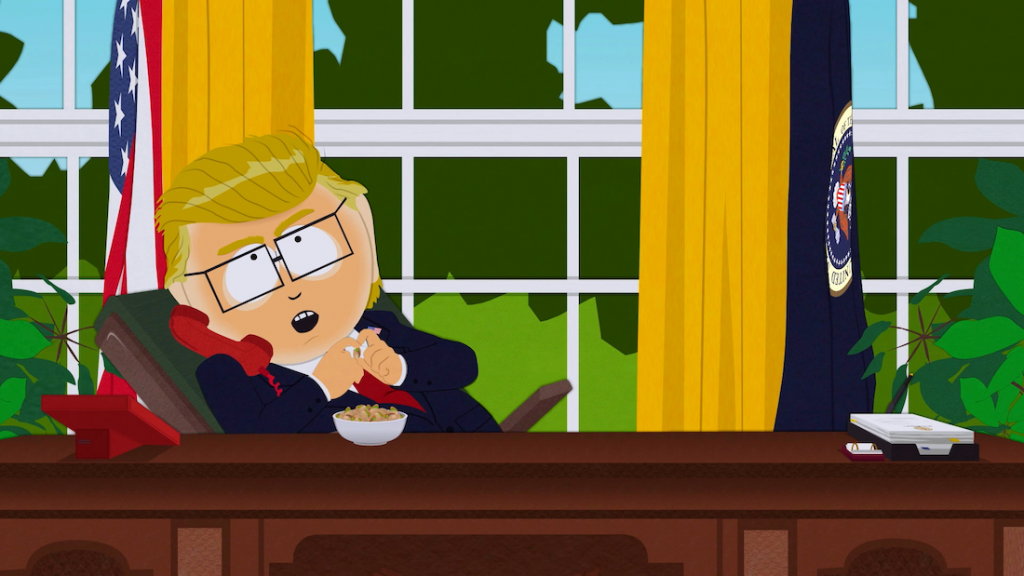 THE BOTTOM LINE
SOUTH PARK is still insane and brings humor to whatever is happening during the season whether its politics, celebrities or whatever. Is it still crude? Of course but that's really the draw. There were some interesting changes with the theme song changes in the various episodes. Both the audio and video have high marks but the extras are lacking this time around. It is a solid release and will please any collectors or fans of the series. I wonder what season 24 will be like with the world in shambles right now?