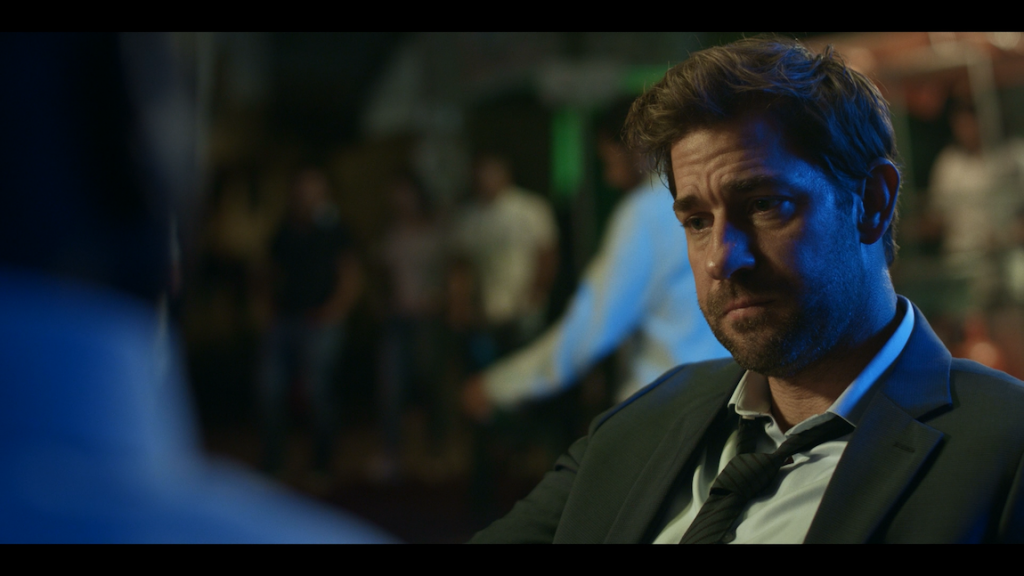 After tracking a suspicious shipment in the Venezuelan jungle, Jack Ryan heads to South America to investigate. As Jack threatens to uncover a far-reaching conspiracy, the President of Venezuela launches a counter-attack that hits home, leading Jack on a mission spanning the US, UK, Russia, and Venezuela to unravel the President's plot and bring stability to a country on the brink of chaos. – From Paramount

JACK RYAN is a character created by Tom Clancy. This version from the Amazon Prime streaming service is more on the action side than when Harrison Ford played him decades ago. The series creators have him as more of an "in the field" analyst than just a guy behind a desk. John Krasinski is perfect in the role and I don't think there isn't anyone much better.

Cast
John Krasinski as Dr. Jack Ryan
Wendell Pierce as James Greer
Noomi Rapace as Harriet "Harry" Baumann
Jordi Mollà as Nicolás Reyes, president of Venezuela
Arnold Vosloo as Jost Van Der Byl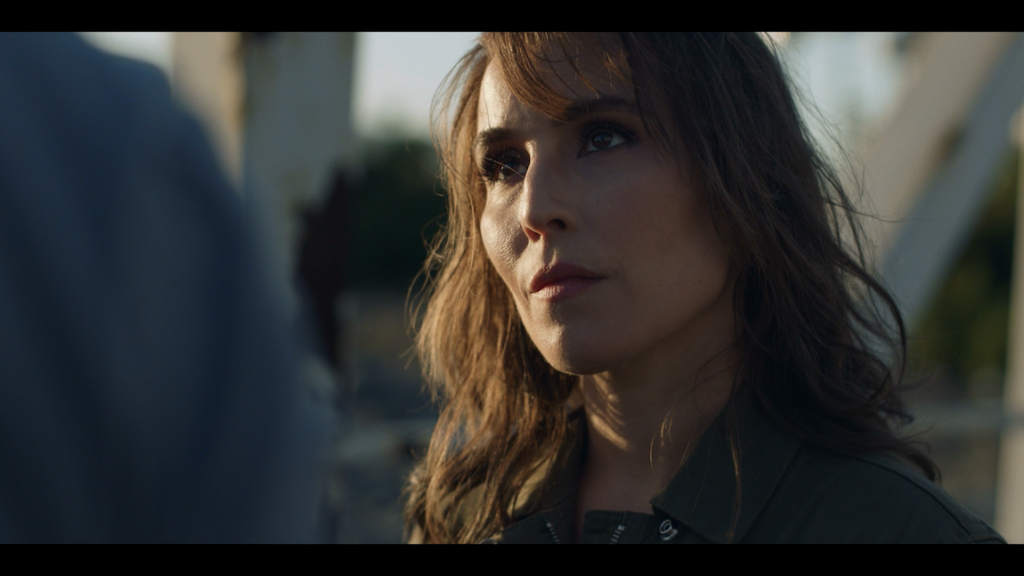 VIDEO QUALITY
The video is a 1080p AVC presentation that looks sharp. The details in the images on screen show off what recording in a digital format can accomplish. The facial lines, hair, and settings are very nice. The dirt and grime add to the realism of what's happening. There is strong contrasting and excellent detailing in the lower lit scenes. The series has a lot of settings such as the government buildings in Venezuela and homes that have an aged appearance. I don't usually comment on this but lighting is always on point and never washes out details. Colors are brilliant and at the proper saturation levels on things such as blood as well as colors of the flags. Skin tones are also natural. There are no major issues in the transfer.
AUDIO QUALITY
The audio is a Dolby Atmos mix that, depending on your setup, will adjust to a Dolby TrueHD 7.1 mix. Effects such as gunfire and helicopters utilize the overhead presence speakers. The ambient sound in the jungle and the political rallies fill the sound field for an immersive experience. It might just be my ears or that the compression scheme for the audio streaming is different than the disc but I feel like the disc audio is stronger. Music is meticulously weaved into the mix and adds to the tone of the current scene. Dialogue is prioritized well and rounds off this well-done track.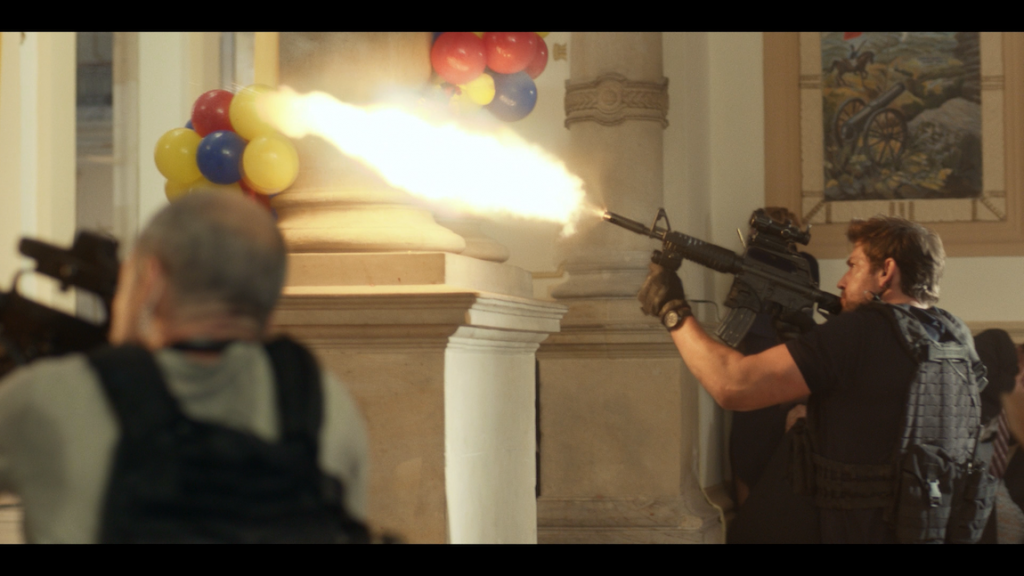 SUPPLEMENTS & PACKAGING
Disc One:
-Deleted Scenes: From episodes "Cargo" and "Dressed to Kill"

Disc Two:
-Deleted Scenes: From episodes "Persona Non Grata", "Dios y Federacion", and "Strongman".

-Episode List
Disc One:
1. Cargo
2. Tertia Optio
3. Orinoco
4. Dressed to Kill

Disc Two:
5. Blue Gold
6. Persona Non Grata
7. Dios y Federación
8. Strongman

Disc Details
2 Blu-ray Disc Set
Slipcover included

Edition Ratings
Not Rated

Region Coding
Region Free

Video Resolution
1080p AVC MPEG-4
Aspect ratio: 2.00:1

Audio Mixes
English Dolby Atmos
English Dolby TrueHD 7.1
German Dolby Digital 5.1
French Dolby Digital 5.1

Subtitles
English
English SDH
French
German
Spanish
Danish
Dutch
Finnish
Norwegian
Swedish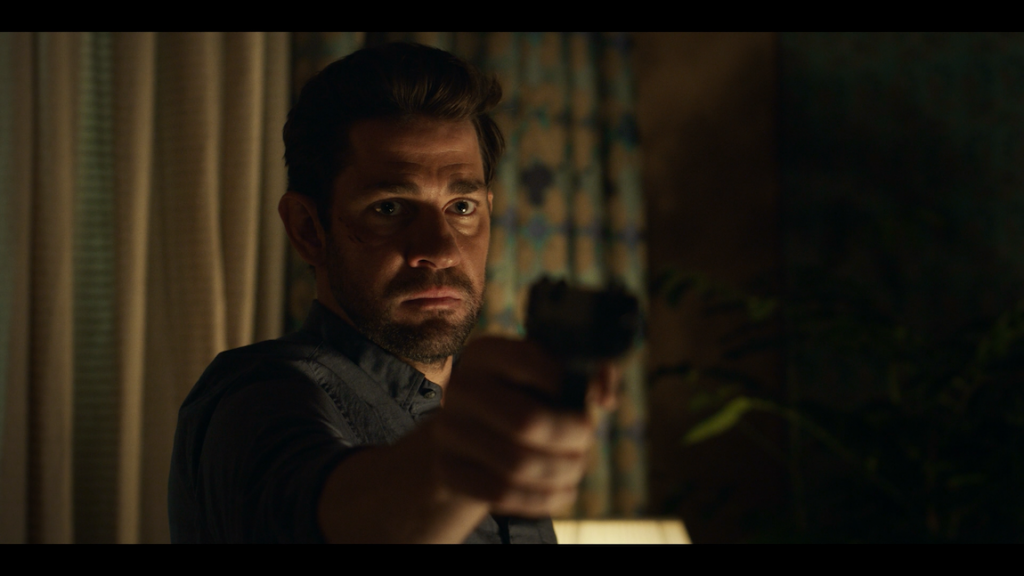 THE BOTTOM LINE
Season 2 is a strong followup with a new locale and powerful enemies. The acting is excellent and the chemistry between actors works. As for the release, the video is near perfect and clean. The audio is immersive and has so many strong points. The extras are on the light side and I was hoping for some interviews or featurettes to be included. This is a strong release and I hope this trend continues with future releases.