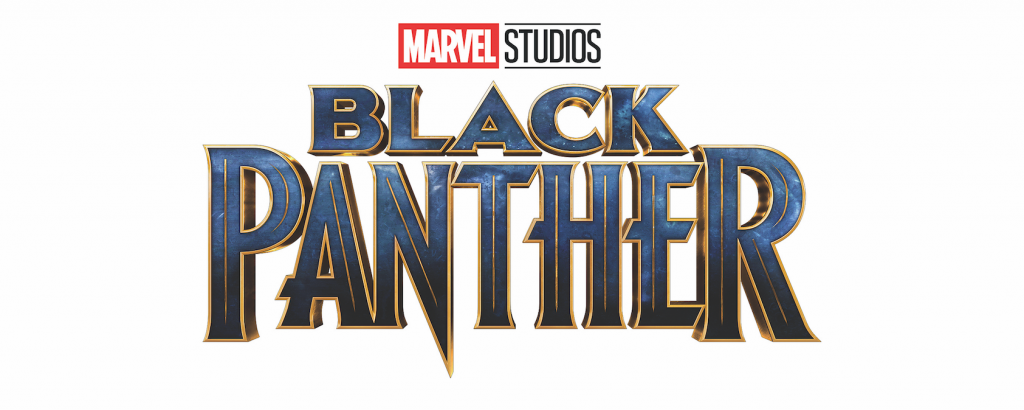 A Message from Grey Matter Art:
Hello,

We have a release this week to honor American film actor, Chadwick Boseman. It was a shock when we heard the news of his passing and we wanted to find a way to honor him and do some good at the same time by sending a portion of the proceeds to The American Association for Cancer Research (AACR). We have two pieces of beautiful concept art that we think is fitting. If you would like to post anything, please feel free. Thank you.

**We will be announcing this today but please feel free to post whenever is convenient for you. Thank you.

Greetings. This past Friday, the world was hit by the unsettling news on the passing of American actor, Chadwick Boseman. Boseman was diagnosed with colon cancer four years ago and passed at the age of 43. He filmed many of the movies we know and love during his battle with this illness, which truly shows his strong will and determination. Chadwick had quite a prominent film career, that left a lasting impression but some would say his most iconic and important role was as T'Challa, African leader and King of Wakanda. This had a strong cultural impact on the world and paved the way to bring in more diverse roles in movies that we so badly needed.

His family said this in a statement.
"A a true fighter, Chadwick persevered through it all, and brought you many of the films you have come to love so much," his family said. "From Marshall to Da 5 Bloods, August Wilson's Ma Rainey's Black Bottom, and several more – all were filmed during and between countless surgeries and chemotherapy. It was the honor of his career to bring King T'Challa to life in Black Panther."

So with that, we want to thank Chadwick Boseman for his heart, soul, and inspiration that not only extended to the big screen but to the world. Thank you.

We wanted to find a way to honor Chadwick and at the same time, do some good for those battling this terrible illness. So, it pleases us to feature our next upcoming release where we see 2 pieces of beautiful concept art from his most iconic role, Black Panther. Our first print shows T'Challa in the Ancestral Plane which conveys beautifully imagery by the very talented concept artist and illustrator, Vance Kovacs. Vance helped create much of the concept art that gave the movie it's unique look. Our next piece shows our Wakandan King against a gorgeous vast backdrop of Wakanda by Head of Visual Development at Marvel Studios, Ryan Meinerding. It is with our hope that Chadwick would appreciate these 2 pieces that were chosen to represent him in the film.
Black Panther Goes On-Sale Thursday, 9/3 @ 1 PM ET. in the GMA Shop.
"Ancestral Plane" will be on sale through Sunday (9/6) @ 11:59 PM ET. with Proceeds of the Print going to The American Association for Cancer Research (AACR)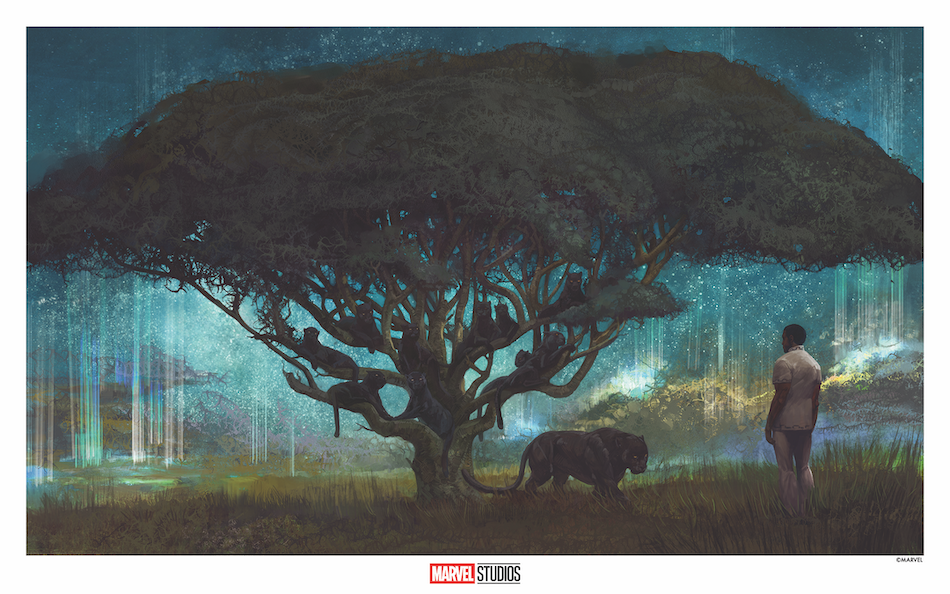 Hand-Numbered Timed Edition
24″ x 15″  (Somerset Velvet Paper 255 gsm)
Edition size will be determined by the number of prints sold through
  Sunday (9/6) @ 11:59 PM ET
Printed by Grey Matter Printing

$45
(4- 6 weeks estimated shipping)
24″ x 11.5″  Hand Numbered (Somerset Velvet Paper 255 gsm)
Printed by Grey Matter Printing

$45
(4- 6 weeks estimated shipping)