With issues sleeping and possibly even some PTSD from caring for her invalid mother for over a decade, Nell has enrolled in a sleep study to help with her issues. The study is being conducted by Dr. David Marrow and he is disguising it when it is a study on fear. To add to it, he will be taking the group to Hill House; the previous home to the American industrialist. As soon as they get there, the house has a feeling that something is a little off.
THE HAUNTING is directed by Jan de Bont and is based on the novel The Haunting of Hill House by Shirley Jackson as well as the 1963 film of the same name. He is best known for the 90's movies SPEED and TWISTER. With those films, he made a mark with action and special effects. THE HAUNTING is another matter with a lot of criticism on the story, lack of horror, and unrefined CGI effects. 
Cast
Lili Taylor as Eleanor "Nell" Vance
Liam Neeson as Doctor David Marrow
Catherine Zeta-Jones as Theodora "Theo"
Owen Wilson as Luke Sanderson
Marian Seldes as Mrs. Dudley
Bruce Dern as Mr. Dudley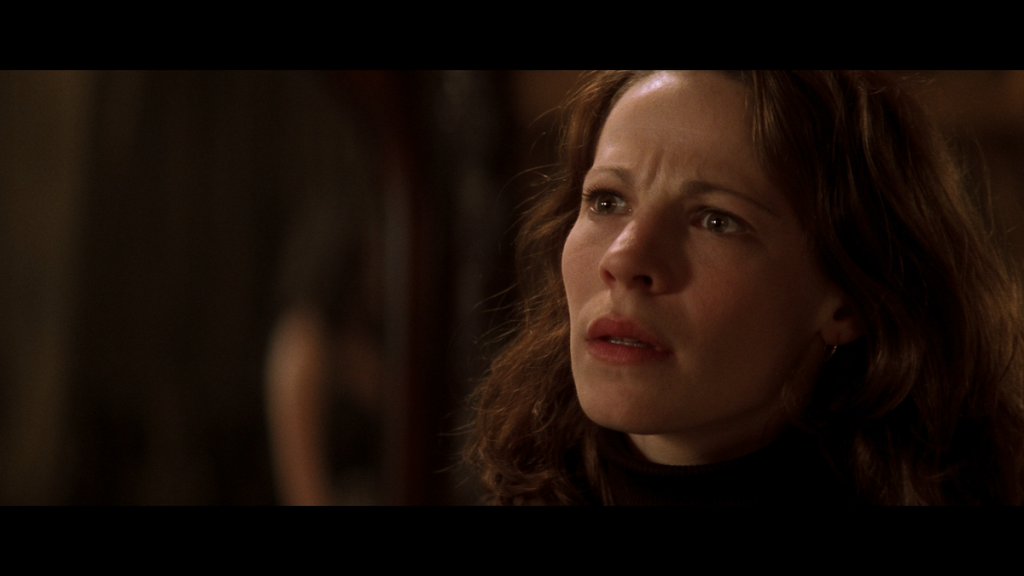 VIDEO QUALITY
The video is a 1080p AVC presentation that gives the perfect transfer for this release. The images are clear and sharp with so much happening in each frame. The details are clean with shots of the actor's faces and the busy decorations in the home. The colors are bold but not overwhelming. Blues and reds are especially brilliant with beautiful colors. The clearer colors and strong contrast that helps with the movie's atmosphere. Shadows are dark and do not seem to have the issues that some other movie releases might have. Skin tones are warm and natural.
AUDIO QUALITY
The audio is a lossless Dolby TrueHD 5.1 mix. The surround sound field gets some heavy use at all times to create an atmosphere of eeriness. Creaky doors and echoing of practically every sound move properly. Ghosts and apparitions tend to also move around to make the ghosts feel scarier. Some of those same sound effects have some solid LFEs along with clear highs. The dialogue is prioritized well and naturally.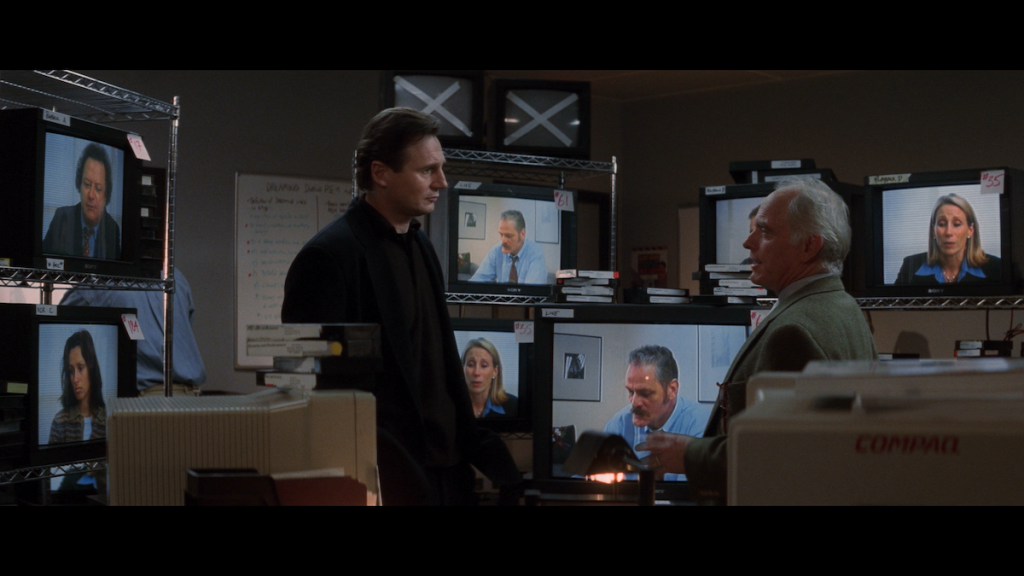 SUPPLEMENTS & PACKAGING
-Filmmaker Focus: Director Jan de Bont on THE HAUNTING: This has the director getting into the production and more.

-Behind-the-Scenes Featurette

-Theatrical Teaser Trailer

-Theatrical Trailer

Disc Details
1 Blu-ray Disc
Digital Copy
Slipcover Included

Running Time
113 mins

Edition Ratings
Rated PG-13

Region Coding
Region Free

Video Resolution
1080p AVC MPEG-4
Aspect ratio: 2.35:1

Audio Mixes
English Dolby TrueHD 5.1
German Dolby Digital 5.1
French Dolby Digital 5.1
Japanese Dolby Digital 5.1

Subtitles
English
English SDH
French, German
Japanese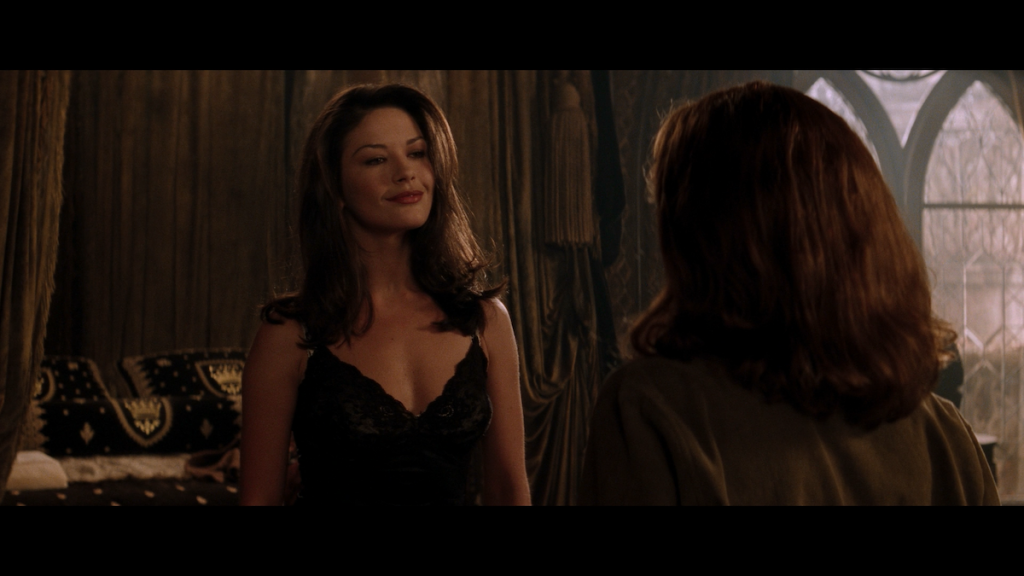 THE BOTTOM LINE
THE HAUNTING does catch a lot of flack for various reasons but it does have a fan base who will enjoy this release. Without getting too deep into the previous releases, THE HAUNTING has always been at the front of having the best audio mixes and strong video. It also applies here with perfect audio and video for the Paramount Presents collection. I was hopeful that the extras would have some new material for this kind of release. Overall, this is a solid release and I do recommend it to collectors of Paramount presents as well as film collectors.