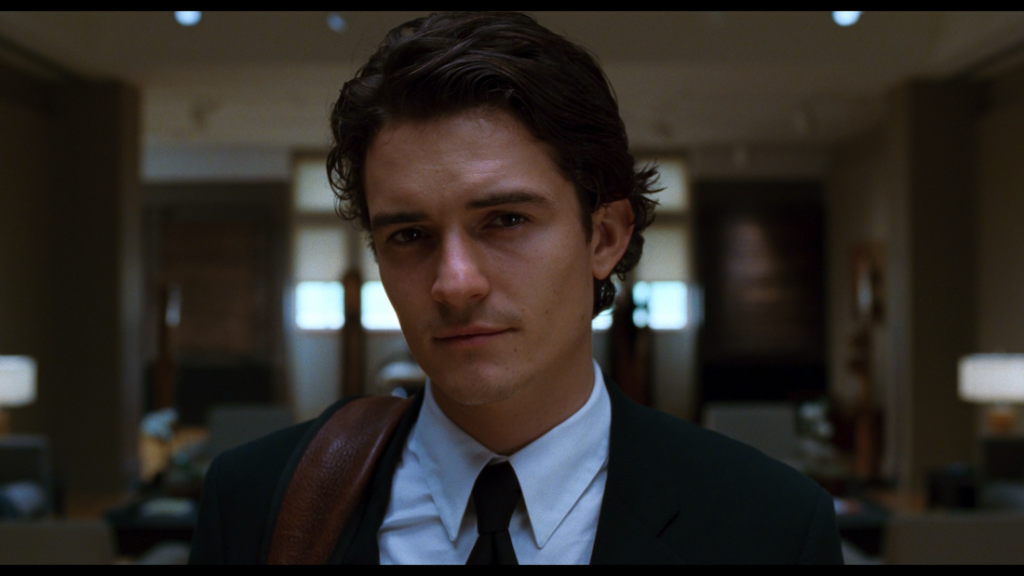 Drew Baylor (Orlando Bloom) has been ?red from his job and dumped by his girlfriend, and just when things couldn't seem to get worse, he receives word that his father has passed away. After being asked to travel to Elizabethtown, Kentucky to make sure his father's dying wishes are fulfilled, a life-changing romantic-odyssey awaits, after meeting an optimistic flight attendant named Claire (Kirsten Dunst). – Synopsis from Paramount Pictures
ELIZABETHTOWN is written and directed by Cameron Crowe. He is best known for ALMOST FAMOUS and JERRY MCGUIRE. This is one of his romantic comedies that built his career from the '80s. However, it wouldn't be a Crowe film without hitting the audience with a gut-punch of something sad or personal and he does that here. The main character, Drew, has his life fall apart in practically every aspect and I'm sure his issue strike a chord with the viewer in one or more ways.
Cast
Orlando Bloom as Drew Baylor
Kirsten Dunst as Claire Colburn
Susan Sarandon as Hollie Baylor
Alec Baldwin as Phil DeVoss
Bruce McGill as Bill Banyon
Judy Greer as Heather Baylor
Jessica Biel as Ellen Kishmore
Paul Schneider as Jesse Baylor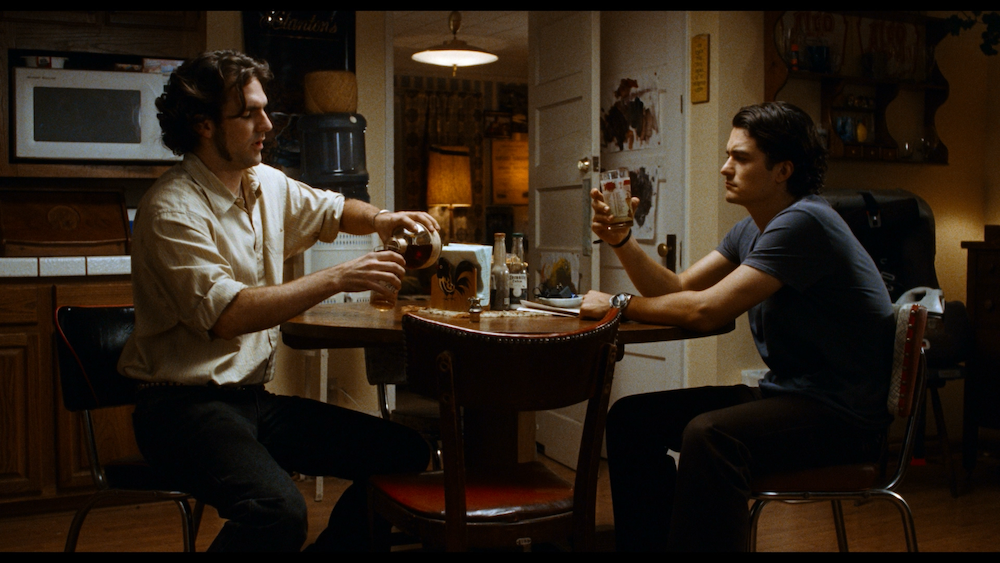 VIDEO QUALITY
The video is a 1080p AVC presentation that has been remastered to be a stunner. The remaster hasn't made the film look overly processed but it rather has this film look and feel. Some of the images are softer in the closeups but they still look beautiful. Details and textures show in this remaster. Intricacies in clothing and interiors are clearly seen. There is also a nice film grain that rounds-off this technical beauty. The coloring is bold and not overly saturated. Reds especially pop. Skin tones are warm and completely natural.
AUDIO QUALITY
The audio is a lossless DTS-HD Master Audio 5.1 mix that is on par with this release. Even though this isn't an "effects-heavy" mix, the sound in the channels from moments like the scene on the airplane fills the channels. Music and the score also has an excellent presence here but that's expected in a Cameron Crowe film. The dialogue is clear and clean.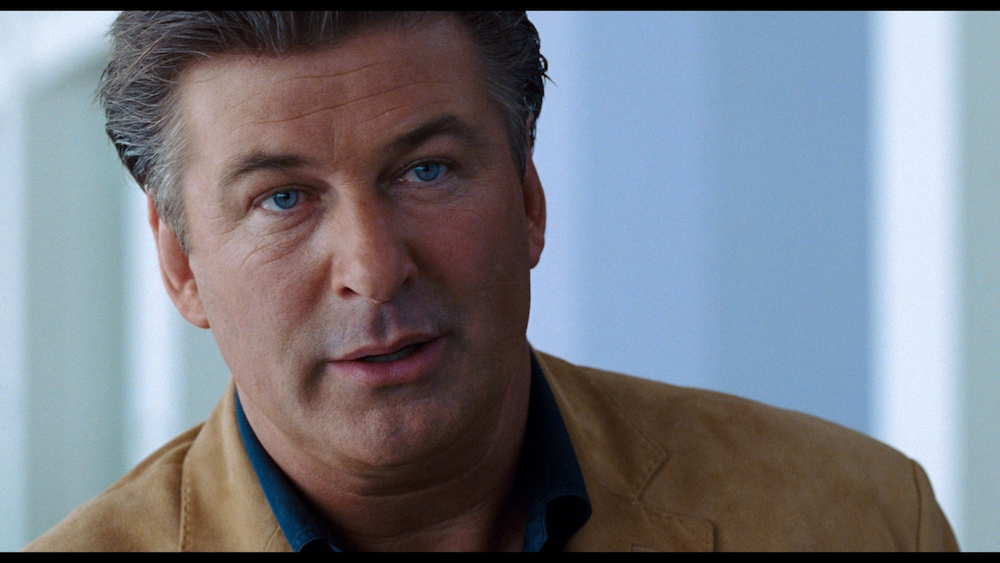 SUPPLEMENTS & PACKAGING
-Filmmaker Focus: Cameron Crowe on ELIZABETHTOWN: This is with the director going over the various elements of the production.
-On the Road to ELIZABETHTOWN: This is with the cast and crew talking about the production from another point of view.
-The Music of ELIZABETHTOWN: This is with Cameron Crowe discussing how music plays a crucial role in his films.
-"Meet the Crew" Featurette: This is a quick introduction to the crew.
-"Training Wheels" Featurette: This is some video set to music.
-Photo Gallery by Neal Preston
-Deleted and Extended Scenes
-Trailers & TV Spots
Disc Details
1 Blu-ray Disc
Slipcover Included in the initial release
Gatefold Poster artwork
Running Time
124 mins
Edition Ratings
Rated PG-13
Region Coding
Region Free
Video Resolution
1080p AVC MPEG-4
Aspect ratio: 1.85:1
Audio Mixes
English DTS-HD Master Audio 5.1
Subtitles
English
English SDH
THE BOTTOM LINE
When I saw this film about 16 years ago, I thought it was good but watching it now being in a different place in my life, I have to say that I like it even more. The story has a lot of relatable moments and sometimes that's what you want from a film. This release is top-notch and truly a great example of what Paramount Presents… has to offer. The video is amazing and the audio is on the same level. There are a good amount of extras included and plenty to watch. This is a solid release and a worthy addition to fans/collectors.