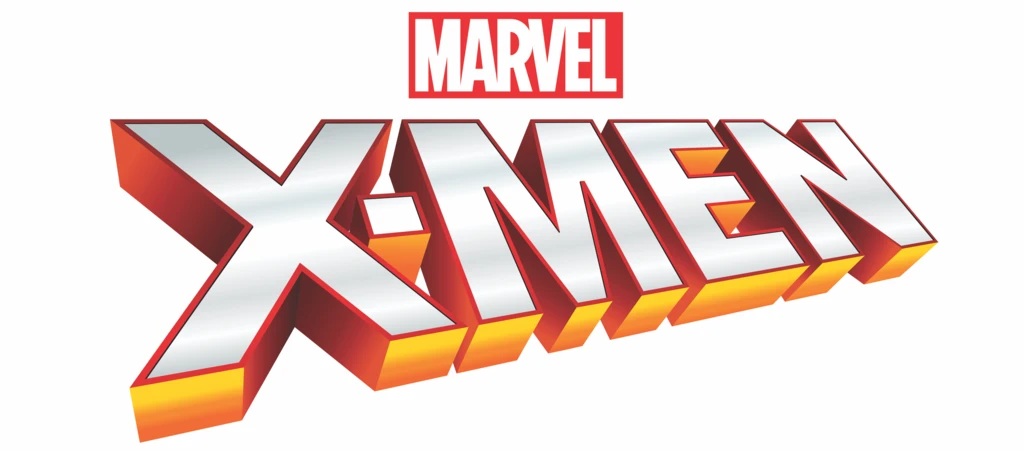 Greetings, friends! Back in September we released the famed classic X-Men #1 (1991) and to say the response was positive is an understatement. This monumental Double Gate-Fold Cover sees the X-Men blue and gold teams band together to square off with the mutant master of magnetism, Magneto in one large epic sequence! This time, we want to give everyone the opportunity at being able to own this beloved cover, featuring art & story by Jim Lee, Scott Williams, and Chris Claremont, so we are releasing both Editions as Foil Variants that help accentuate the art in a beautiful way and truly makes this cover pop! We are not only releasing this Collectors Edition Cover Art as a Timed Edition Foil Variant but we'll be releasing the Remastered and Re-colored 20th Anniversary Variant Edition with colors by Thomas Mason as a Limited Edition Foil, too!. Both X-Men Posters will be released at a sprawling 36 x 16 inch Fine-Art Giclee Foil Variants, printed with archival inks that fans and collectors alike can hang on their wall and admire.
X-Men #1 & X-Men #1 20th Anniversary Double Gate-Fold
Foil Variant Covers Go On Sale Thursday, 5/13 @ 1 PM ET. The Collectors Edition will be Available through Sunday 05/16 @ 11:59 PM ET. in the GMA Shop!
____________________________________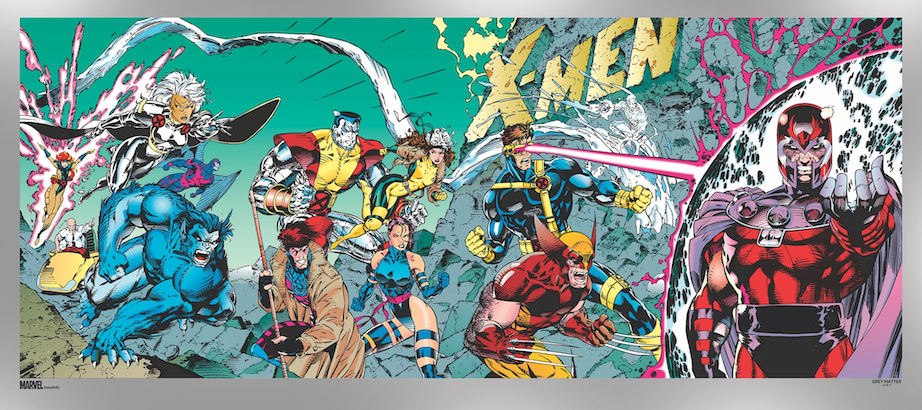 X-Men #1 Double Gate-Fold Foil Variant

36″ x 16″ Hand-Numbered Fine Art Giclee (Metallic Silver 300gsm)
Hand-Numbered Timed Edition
Printed by Grey Matter Printing
$65
(estimated shipping 8-10 weeks)
Timed Edition Sale – Size will be determined by the number of prints sold through Sunday, 05/16 @ 11:59 PM ET.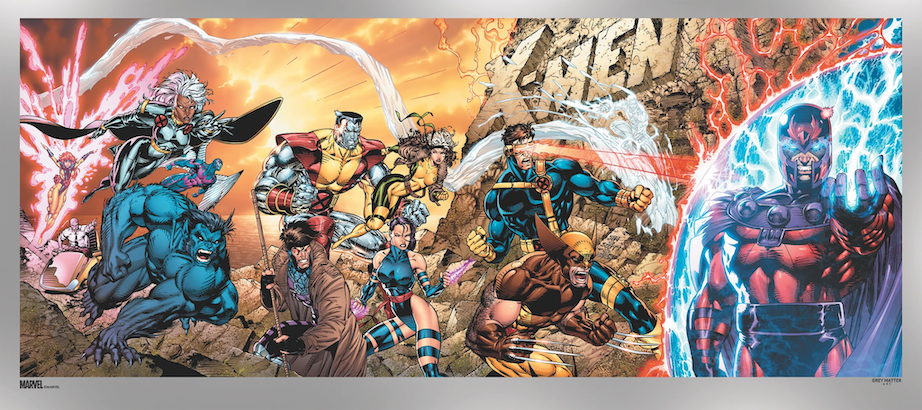 X-Men #1 20th Anniversary Double Gate-Fold Foil Variant

36″ x 16″ Hand-Numbered Fine Art Giclee (Metallic Silver 300gsm)
Edition of 200
Printed by Grey Matter Printing
$75
(estimated shipping 8-10 weeks)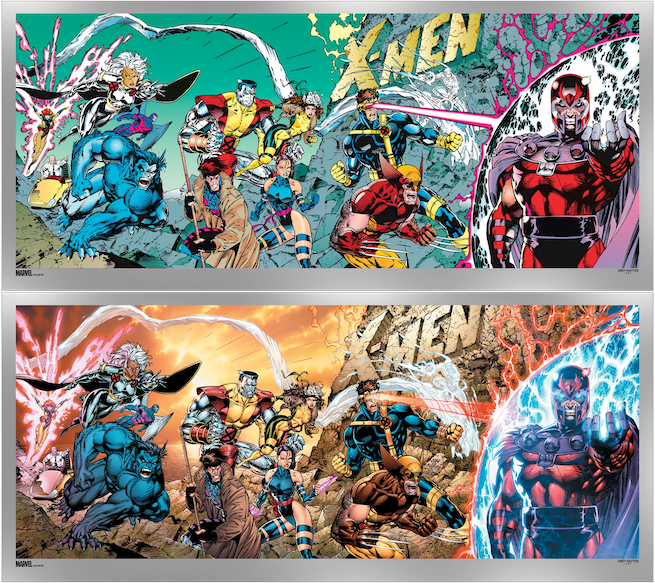 X-Men #1 Double Gate-Fold Foil Variant Matching Number Set

36″ x 16″ Hand-Numbered Fine Art Giclee (Metallic Silver 300gsm)
Printed by Grey Matter Printing
$130