From GMA:
Greetings friends! We have a truly spectacular release for you all this week as we see an epic concept art collaboration for Captain America: Civil War by two immensely talented heads of Marvel's Visual development team,

Andy Park

and

Ryan Meinerding

! As we continue to celebrate Captain America's 80 Years in Comics, we are also celebrating the fifth year of this films release and what better way to do that than to feature art for what was considered one of Marvel's most climatic scenes of any film to date. This pivotal moment sees Earth's Mightiest Heroes once fighting together now choosing sides and battling against each other to defend their cause making this one of the most memorable moments in MCU history! We wanted to make this a very special release by not only offering the option to own the artwork as one fully visioned masterpiece but also give a slightly deeper perspective to each as 3 individual pieces that not only look beautiful on their own but just as amazing framed next to one another! All Prints are Fine Art

Giclees printed on acid-free paper with archival inks!
Captain America: Civil War Goes On Sale Tomorrow 7/15 @ 1 PM ET. in the GMA Shop!
_____________________________________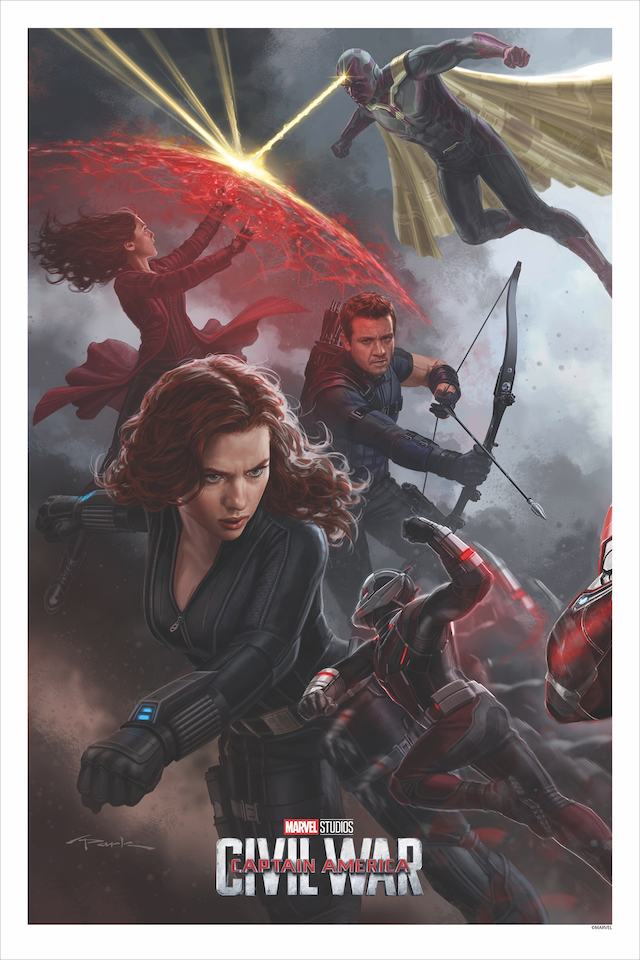 Captain America: Civil War Part I by Andy Park
16″ x 24″ Hand-Numbered Fine Art Giclee (Cold Press Natural)
Edition of 150
Printed by Grey Matter Printing
$50
(estimated shipping 8-10 weeks)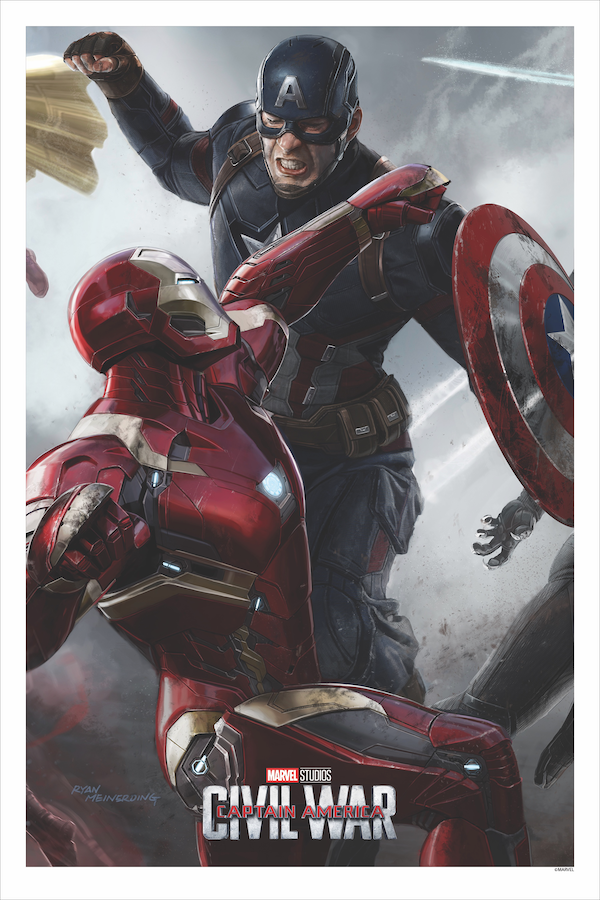 16″ x 24″ Hand-Numbered Fine Art Giclee (Cold Press Natural)
Edition of 150
Printed by Grey Matter Printing
$50
(estimated shipping 8-10 weeks)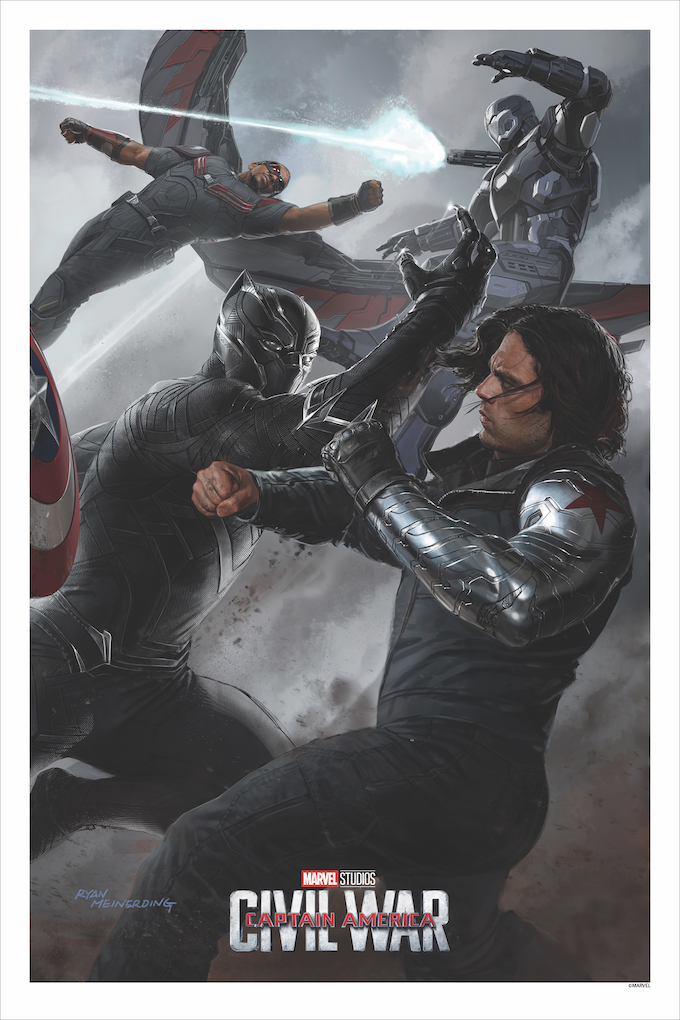 16″ x 24″ Hand-Numbered Fine Art Giclee (Cold Press Natural)
Edition of 150
Printed by Grey Matter Printing
$50
(estimated shipping 8-10 weeks)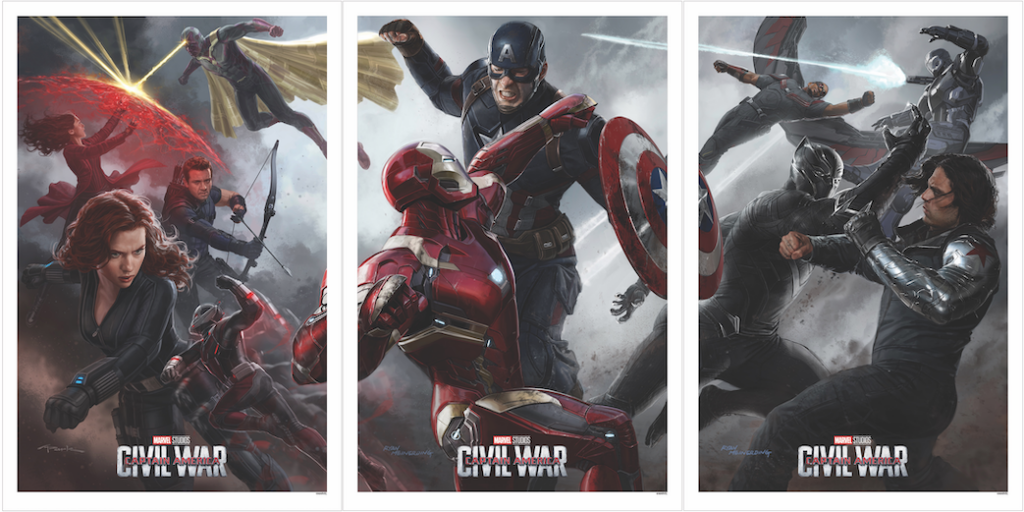 16″ x 24″ Hand-Numbered Fine Art Giclee (Cold Press Natural)
Edition of 150
Printed by Grey Matter Printing
$140
(estimated shipping 8-10 weeks)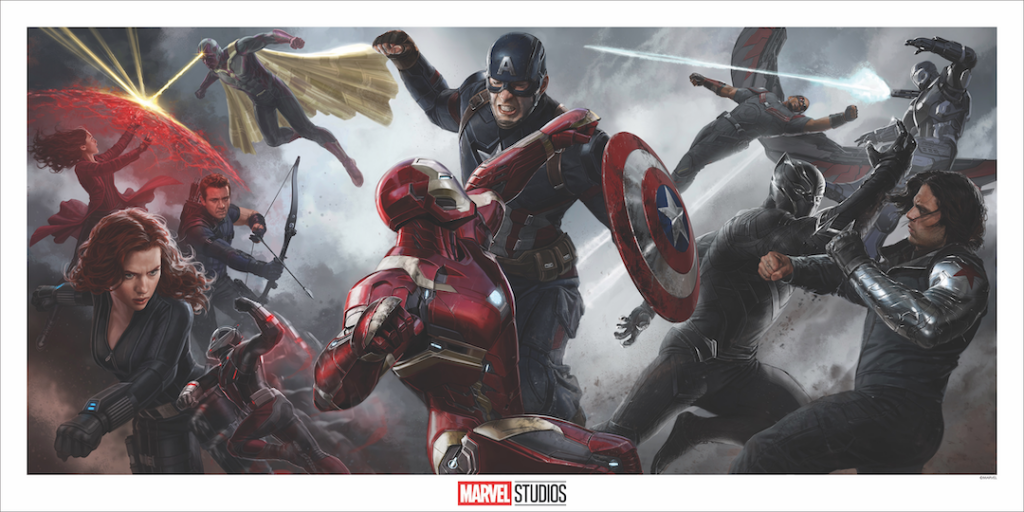 36″ x 18″ Hand-Numbered Fine Art Giclee (Cold Press Natural)
Edition of 150
Printed by Grey Matter Printing
$70
(estimated shipping 8-10 weeks)