From Grey Matter Art:
Tricks or Treats? Well….we're all about the treats this week at GMA and we got one coming at you from the most classic slasher film of all time! Under license from Compass International Pictures, we are pleased to bring you this stunning poster from artist, Juan Ramos for the classic 1978 film, "Halloween" from horror pioneer, John Carpenter! Juan takes us back to that dreaded night where Michael Myers escapes Smith's Grove Sanitarium and returns to terrorize his hometown of Haddonfield. Juan's eye for detail is sure to scare, so pick up this seriously ghouly poster while you can. See poster details below!
"Halloween" by Juan Ramos Goes On Sale from Friday 10/29 @ 1 PM ET. Through Monday 11/01 @ 11:59 PM ET. in the GMA Shop!
_______________________________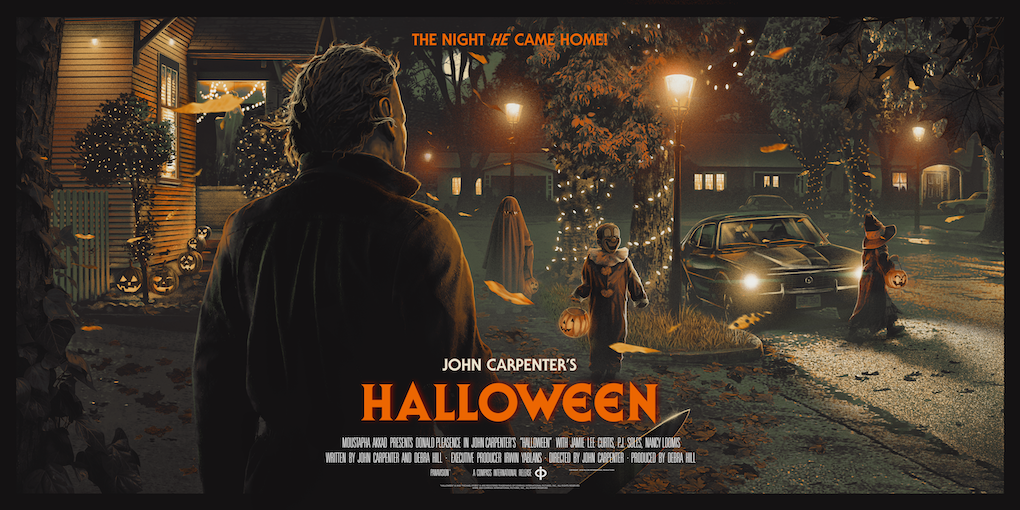 18″ x 36″ Hand-Numbered Screen Print
Timed Edition Release
Printed by D&L Screen Printing
$50
Edition Size will be determined by the number of prints sold through
  Monday (11/01) @ 11:59 PM ET.
(8-10 weeks estimated shipping)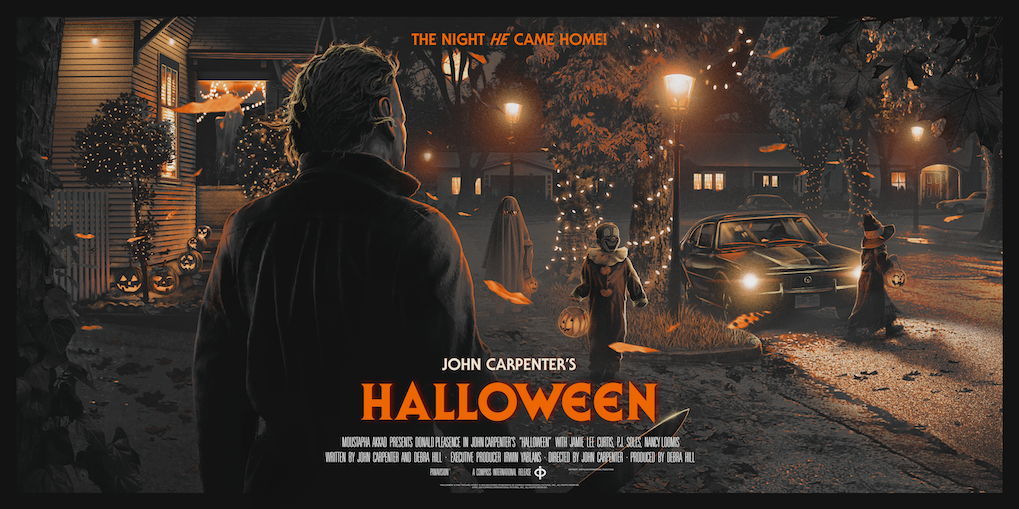 18″ x 36″ Hand-Numbered Screen Print
Edition of 150
Printed by D&L Screen Printing
$70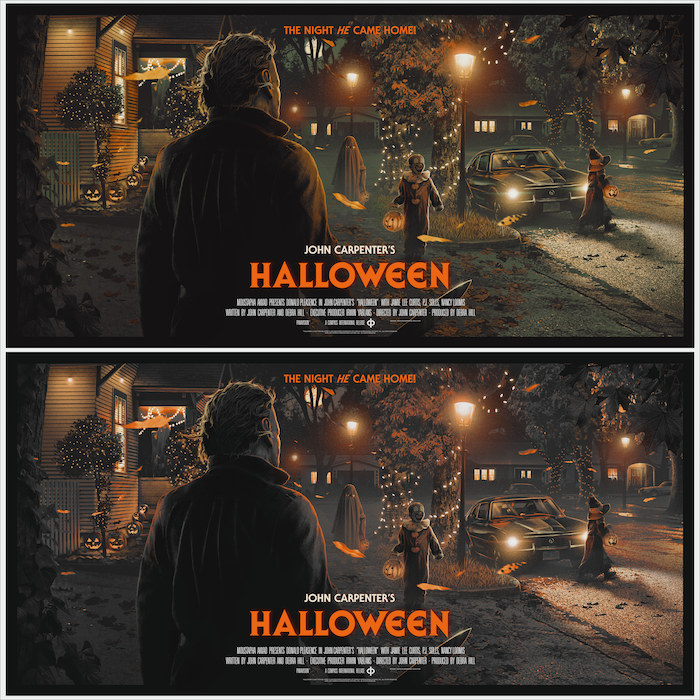 Halloween Matching Number Set Edition by
Juan Ramos
18″ x 36″ Hand-Numbered Screen Print
Printed by D&L Screen Printing
$110