HAROLD AND MAUDE is a 1971 American coming-of-age dark comedy–drama film directed by Hal Ashby and released by Paramount Pictures. It incorporates elements of dark humor and existentialist drama.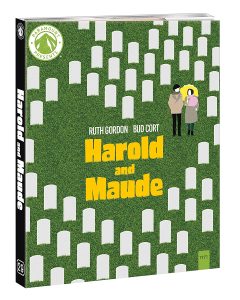 THE MOVIE:
The film follows Harold Chasen (Bud Cort), who is a young man in his early 20s that is fascinated with death. Harold then becomes romantically involved with a 79 year old woman named Maude (Ruth Gordon). Maude is a nazi concentration camp survivor that teaches young Harold the importance of living life to the fullest and to discover all the gifts that life has to give.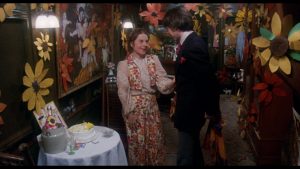 VIDEO/AUDIO QUALITY:
The video and sound for this was adapted to 1080p was very well executed. Considering this film was originally made in 1971 when video and sound production was nowhere near was mastered as it is in 2021 Paramount Pictures did a fantastic job.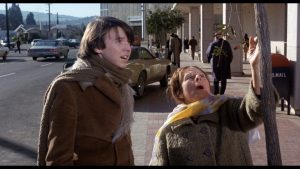 Disc Details:
Bluray Disc
Digital Copy
Bonus Features:
Commentary with Larry Karaszewski and Cameron Crowe
Yusuf/Cat Stevens on Harold and Maude
Theatrical Trailer
Running Time:
91 Min.
Edition Ratings:
Rated PG
Region Coding:
Region A
Video Resolution:
Resolution: 1080p High Definition
Audio Mixes:
English
French
Subtitles:
English
French