From Grey Matter Art:
Greetings Friends! We're ending this year off with a special Anniversary Poster Release for our favorite Marvel Super-Hero, Captain America who had celebrated his 80 Year milestone in Comics! We're giving Cap the all star tribute with this stunning Limited Edition Poster from artist, Juan Ramos for one of the Marvel Studio's Films that started it all, Captain America: The First Avenger! Created by Joe Simon and Jack Kirby, Cap has been a symbol of patriotism since he first graced the covers of Timely Comics back in 1941 and is still a fan favorite today for his memorable story lines in comics and the stellar performance Chris Evans did with this character for the MCU. This Limited Edition Poster comes as a 24″ x 36″ Screen Print in a Regular & Variant Edition. See below for full details!
Captain America: The First Avenger by Juan Ramos Goes On Sale Tomorrow 12/16 @ 1PM ET. in the GMA Shop!
_____________________________________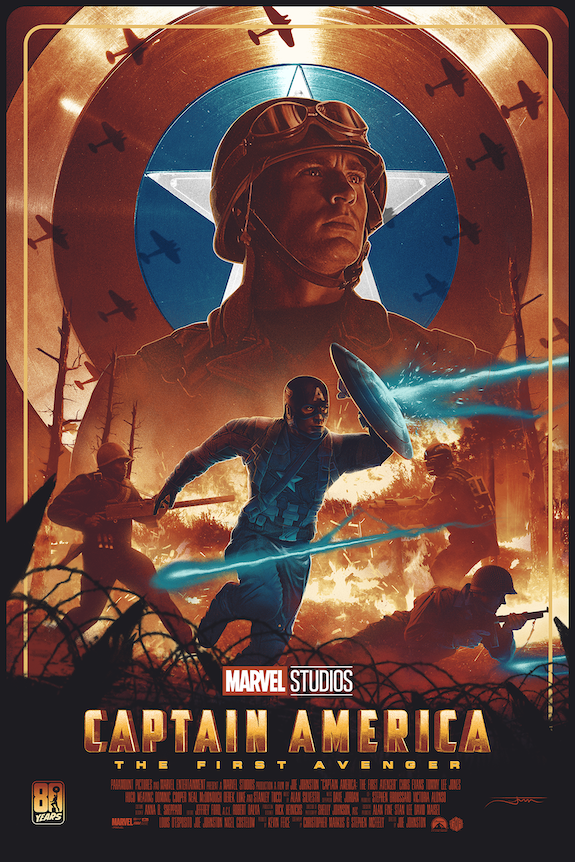 Captain America: The First Avenger '80 Years in Comics' Regular Edition by Juan Ramos
 24″ x 36″ Hand-Numbered Screen Print
Edition of 225
Printed by D&L Screen Printing
$50
(8-10 weeks estimated shipping)a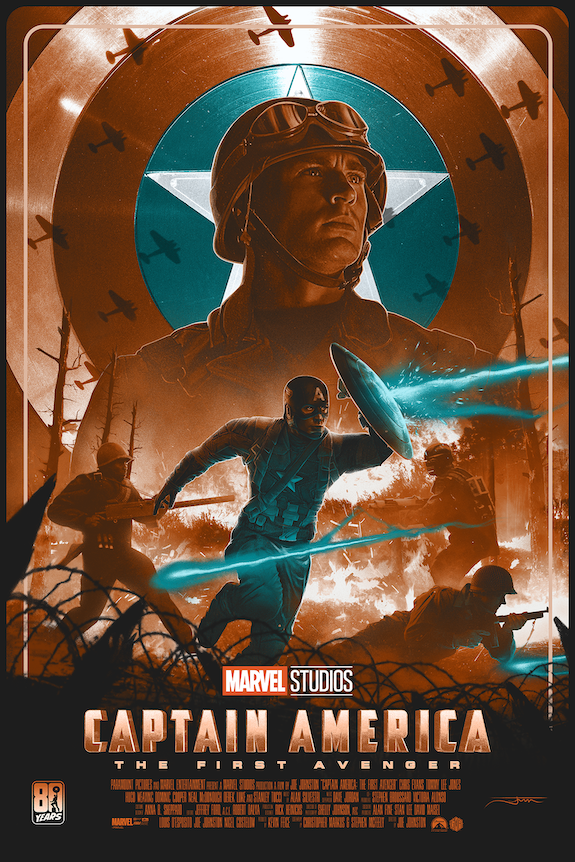 Captain America: The First Avenger '80 Years in Comics' Variant Edition by Juan Ramos
 24″ x 36″ Hand-Numbered Screen Print
Edition of 150
Printed by D&L Screen Printing
$70
(8-10 weeks estimated shipping)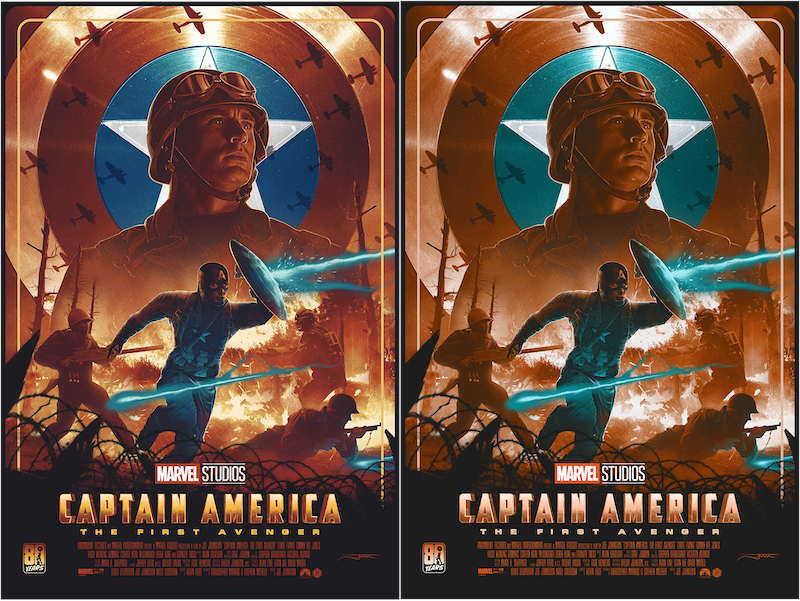 Captain America: The First Avenger '80 Years in Comics' Matching Number Set Edition by Juan Ramos
 24″ x 36″ Hand-Numbered Screen Print
Printed by D&L Screen Printing
$110
(8-10 weeks estimated shipping)
______________________