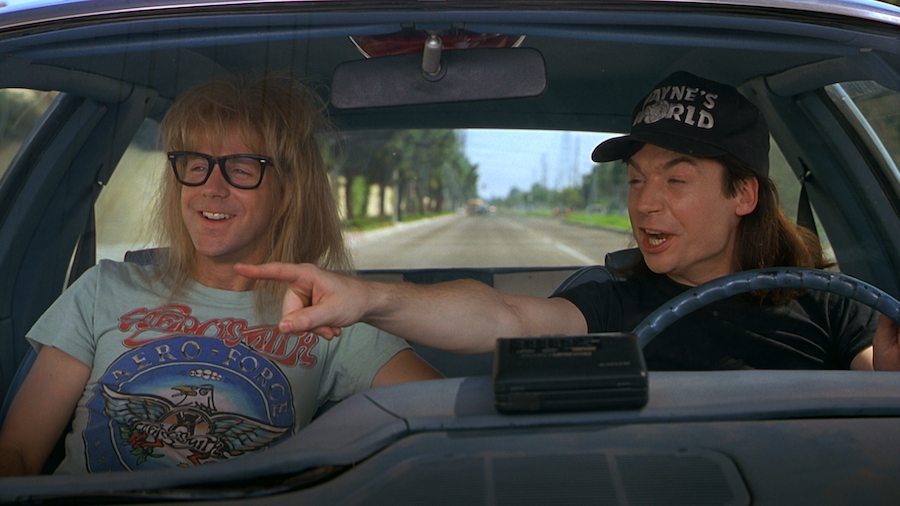 Based on the Saturday Night Live sketch of the same name, Wayne's World is a wacky, irreverent pop-culture comedy about the adventures of two amiably aimless metal-head friends, Wayne (Mike Myers) and Garth (Dana Carvey). From Wayne's basement, the pair broadcast a talk-show called "Wayne's World" on local public access television. The show comes to the attention of a sleazy network executive (Rob Lowe) who wants to produce a big-budget version of "Wayne's World"—and he also wants Wayne's girlfriend, a rock singer named Cassandra (Tia Carrere). Wayne and Garth have to battle the executive not only to save their show, but also Cassandra. Director Penelope Spheeris, Myers and Carvey hang a lot of silly, but funny, jokes on this thin plot, and the energy of the cast—as well as the wild pop-culture references—make Wayne's World a cut above the average Saturday Night Live spin-off movie. – Synopsis via Paramount Pictures
Cast
Mike Myers as Wayne Campbell
Dana Carvey as Garth Algar
Rob Lowe as Benjamin Oliver
Tia Carrere as Cassandra
Lara Flynn Boyle as Stacy
Brian Doyle-Murray as Noah Vanderhoff
Colleen Camp as Mrs. Vanderhoff
Kurt Fuller as Russell
Alice Cooper as Himself
Donna Dixon as Dreamwoman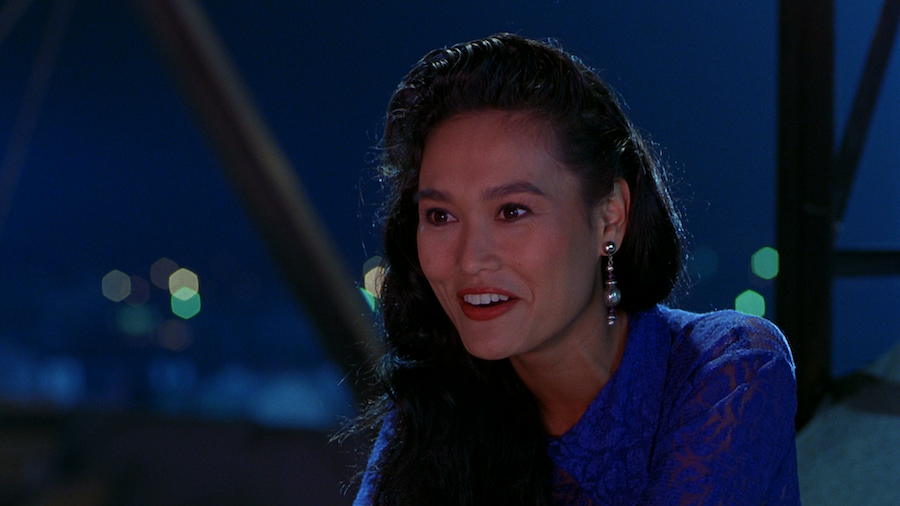 VIDEO QUALITY
The video is a 1080p AVC prevention that is lackluster and nothing particularly special. The coloring is on the drab side with spots of boldness in neon or the other various businesses in the drive-around scene. Skin tones are a mixed bag as well with some people looking natural and a random face having a pasty look. Details are a bit better with clothing and hair having texture. Some of the darker scenes lose some of that but there is a light grain that is ever-present.
AUDIO QUALITY
The audio is a lossless Dolby TrueHD 5.1 mix that does a nice job of creating a surround space but is lacking in some areas. Musical scenes like with Cassandra's band or the the concerts don't have the sound that one would expect from the situations. Surprisingly, the scene in the car with Bohemian Rhapsody has a better presence. The rear channels don't get the love needed the make the scenes feel immersive. Voices are clear and prioritized. It is a front-focused mix.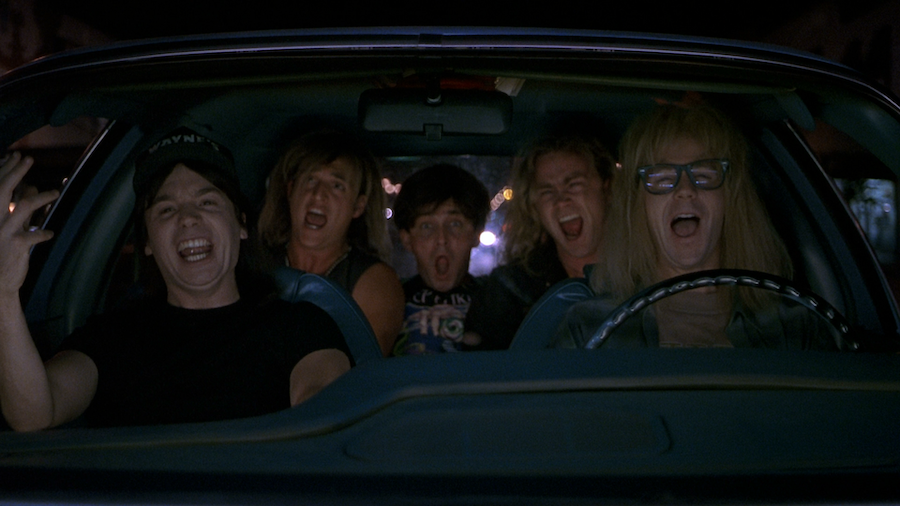 SUPPLEMENTS & PACKAGING
-Audio Commentary: with Director Penelope Spheeris.
-Extreme Close-Up: This 23-minute featurette is loaded with interviews and goes over all of the elements that were made to make this movie.
-Theatrical Trailer
Disc Details
1 Blu-ray Disc
Steelbook Packaging
Running Time
94 mins
Edition Ratings
Rated PG-13
Region Coding
Region Free
Video Resolution
1080p AVC MPEG-4
Aspect ratio: 1.78:1
Audio Mixes
English Dolby TrueHD 5.1
French Dolby Digital 2.0
Spanish Dolby Digital Mono
Subtitles
English
English SDH
French
Portuguese
Spanish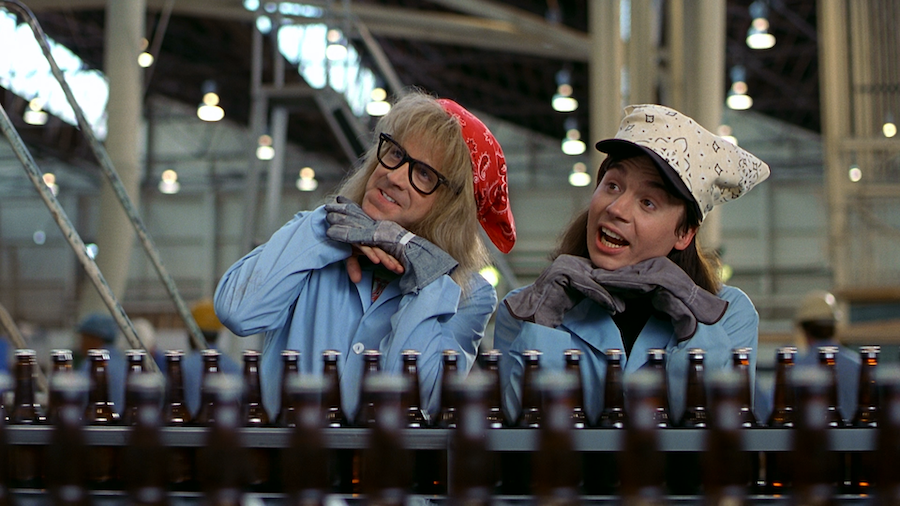 THE BOTTOM LINE
WAYNE'S WORLD is every bit of 90's pop culture as it was when it was released. The music, the clothes, and just about everything is nostalgic. The transfer looks better than the Blu-ray in the sharpness but it is bland in presentation. The audio is not exactly where it should be and could use some work in the rear channels. The extras are nice with plenty of good information. The Steelbook case is cool and features quotes on the entire outside. Overall, it is a nice release for the fans but the disc could use some more help.